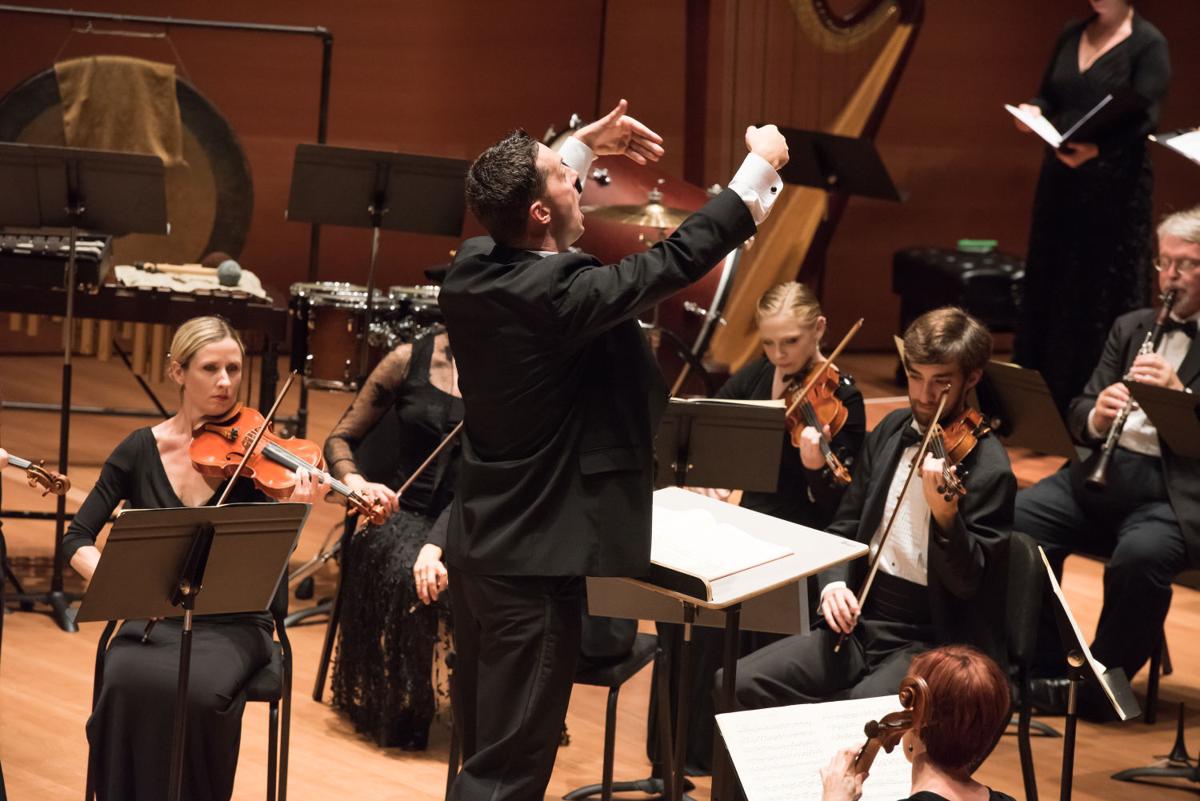 Composer Stephen Paulus' legacy was celebrated on Monday with two Grammy awards, including one for his 2011 piece "Prayers and Remembrances," commissioned by Tucsonan Dorothy Dyer Vanek for True Concord Voices & Orchestra.
True Concord also had been up for a best choral performance Grammy for its 2015 recording of "Far In the Heavens: Choral Music of Stephen Paulus," which included "Prayers." They lost to Phoenix Chorale's Rachmaninoff's "All-Night Vigil," a collaboration with Kansas City Chorale. Several True Concord choristers were part of that recording.
"Prayers" won a Grammy for best contemporary classical composition, and Paulus's works also were the cornerstone of the Nashville Symphony's "Three Places Of Enlightenment; Veil Of Tears & Grand Concerto," which won the best classical compendium Grammy.
Mark Blakeman, Tucson Symphony Orchestra's president and CEO, was the executive producer on the project when he was Nashville Symphony's chief operating officer before coming to Tucson.
"We were really delighted that Stephen was recognized," Blakeman said from the Grammy ceremonies in Los Angeles Monday afternoon.
"I'm really thrilled because Stephen Paulus was up in three different categories, and he won in two," said True Concord conductor and founder Eric Holtan.
"It would have been great to win in all those categories, but this was seriously competitive and we are a newbie to this scene. These other organizations have trophies on their shelves; they've won before. This is our first time here and we are really fortunate to be nominated," he added.
Vanek commissioned Paulus in 2011 to compose "Prayers" to commemorate the 10th anniversary of 9/11. Recording "Far in the Heavens," which also included several of his other works, was one of Paulus' final acts before he suffered a stroke in July 2013. He died in October 2014. He was 65.
"This particular moment is very special for our family," Paulus' widow, Patty, said in her acceptance speech Monday afternoon at Los Angeles' Microsoft Theater, her sons Andrew and Greg at her side. "Even though Stephen is not here with us, his musical legacy lives on. This is for you, Stephen. We love you."
Paulus thanked Holtan and Vanek during her remarks, saying that without Vanek's help with the commission and the recording, "this piece would never have happened."
Although he did not mention them by name, Phoenix Chorale's Conductor Charles Bruffy, who conducted the Rachmaninoff recording, gave a shoutout to True Concord and "Far In the Heavens.
Contact reporter Cathalena E. Burch at cburch@tucson.com or 573-4642. On Twitter @Starburch.