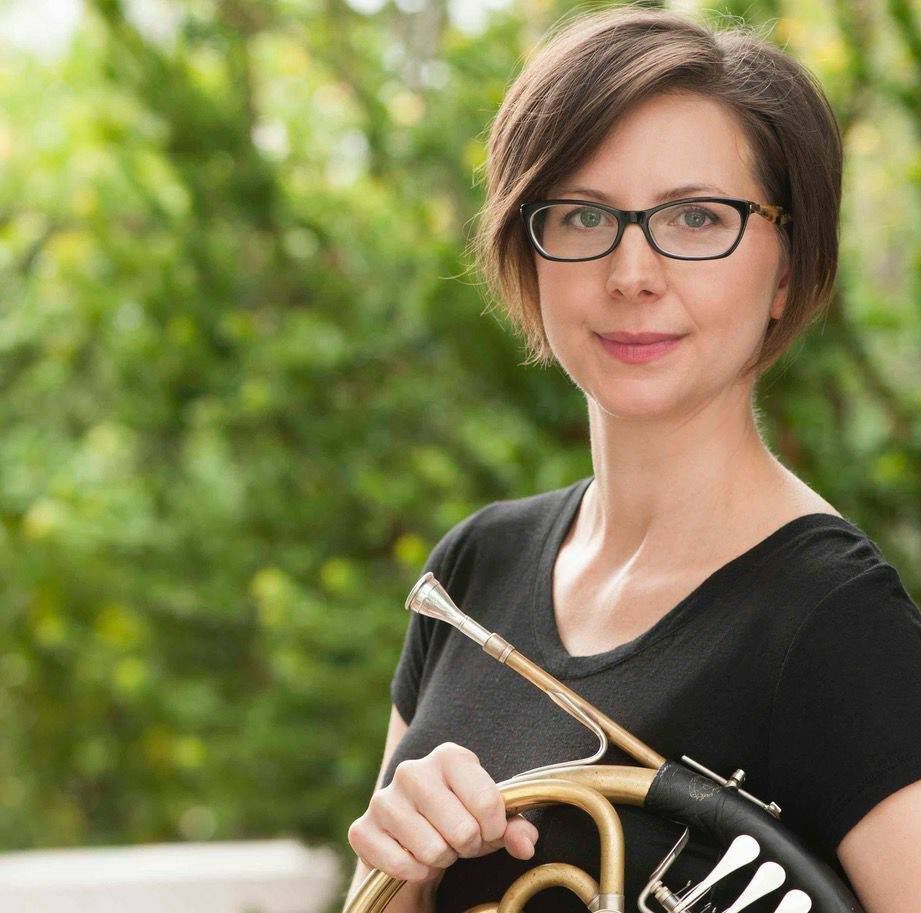 Johanna Lundy is going solo.
The Tucson Symphony Orchestra principal horn player, who's been with the orchestra since 2006, is putting out a solo record, courtesy of a little financial help from the Arizona Commission on the Arts.
Lundy landed an arts commission grant early this year to do the solo recording project, which will include a handful of live performances starting Wednesday, June 7, at Hotel Congress. The 5:30 p.m. concert is part of the University of Arizona Poetry Center's Summer Social series.
Lundy's record will pull from the limited but vibrant repertoire for solo horn and will include two new works she commissioned from Tucson composers Jay Voss and Dan Coleman. Both wrote pieces inspired by poems: Voss drew influences from Rainer Maria Rilke's "At the Brink of Night," while Coleman turned to Walt Whitman for inspiration, including his "Proud Music of the Storm."
"A lot of Jay's music has a neo-romantic element, so it's that rich, romantic language," explained Lundy, 34. "It's really expressive and I think it really transfers to the horn. It's powerful and it can carry the weight of a work like that."
Coleman's piece positions the horn as a solo voice in a polymelodic scale that dances along different registers to create the sound of several voices coming from one instrument. The piece also borrows some influence from Bach's solo works, Lundy said.
Both pieces will be on the program for Wednesday's concert, which will give the audience an idea of the record Lundy hopes to make. She is to go into the recording studio at the University of Arizona's Fred Fox School of Music this summer.
But before then, she plans to perform the music in small spaces throughout the state that allow her to connect with her audience. She already has shows booked in the Phoenix area and would love to play in Sierra Vista, Prescott and around the state in collaborations with visual and performing artists.
"We're making these connections to other art elements and hopefully bringing in people who are not always interested in these concerts," she said, adding that she wants to "give people a new and interesting way to connect with the art."
The recording project is a first for Lundy, who grew up in Atlanta, earned her bachelor's degree from Oberlin Conservatory of Music in Ohio and her master's from the New England Conservatory of Music in Boston before coming to Tucson. Although she recorded with the TSO on its 2008 internationally acclaimed record with pianist Alain Lefèvre and on True Concord Voices & Orchestra's Grammy-nominated 2015 CD "Far in the Heavens: Choral Music of Stephen Paulus," this is the first time she will record a solo CD.
"I'm really excited about the pieces. They both came out fantastic," she said of the twin commissions. "They contrast nicely but they have similarities to the other pieces I am recording for the project."
Contact reporter Cathalena E. Burch at cburch@tucson.com or 573-4642. On Twitter @Starburch
Stay up-to-date on what's happening
Receive the latest in local entertainment news in your inbox weekly!