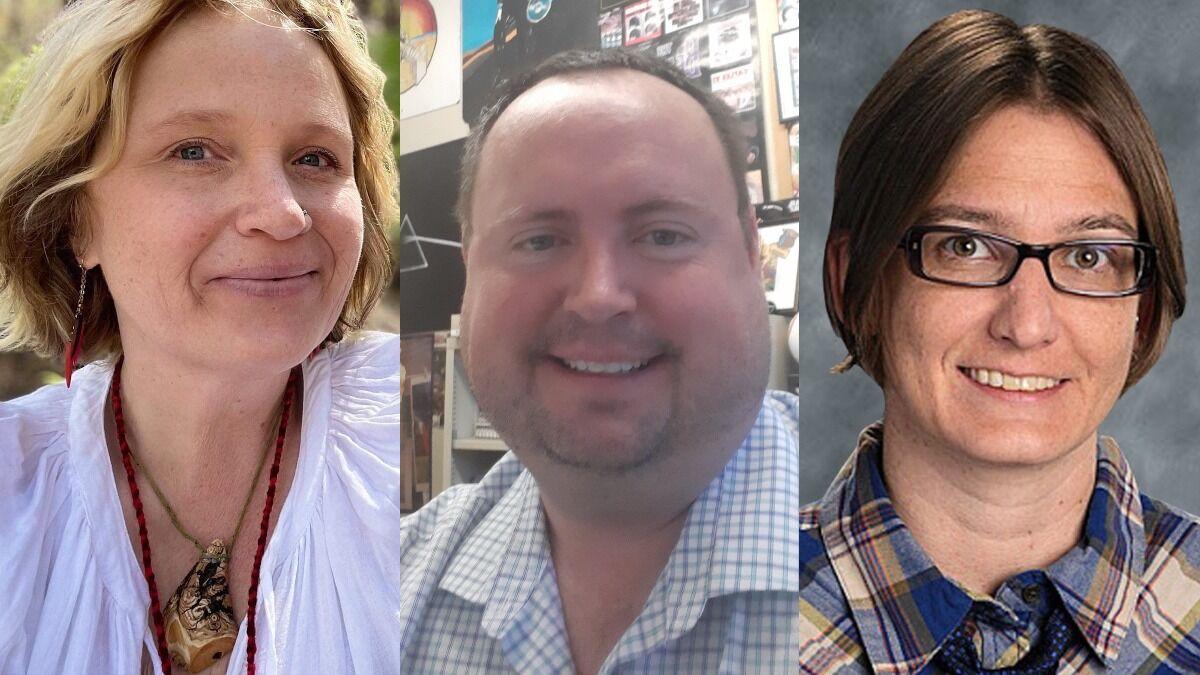 If anyone has a story to tell it's teachers, especially after the year they've endured.
Masks, Zoom classes, kids who log on and check out, parents who try to keep their kiddos on track and have questions and want answers.
So many questions, so few answers.
Which is why Tucson comedian and fellow teacher Nancy Stanley struck on the idea of recruiting a few teachers and putting them before an audience to make their standup comedy debut.
"They've got a lot of enthusiasm ... and even when the stories are snarky like what happens in the teachers lounge or parents who aren't supportive, I've been surprised at how much love they have for what they do," said Stanley, who teaches at the University of Arizona.
Stanley teamed up with fellow comedian David "Fitz" Fitzsimmons — the Arizona Daily Star cartoonist and columnist — to recruit teachers and take them through the ropes of standup. They put the word out and designated a charity, Tucson Values Teachers, and within days had a list of teachers ready to take the plunge.
For several weeks, Stanley met with the teachers on Zoom to go over comic timing, story-telling and what they can expect when they take the stage for "Classroom Confidential" at Laffs Comedy Caffe on Sunday, June 13.
Stanley said she will likely do a short set and act as emcee. Comedian Mo Urban is on board to do a set and Fitzsimmons, a regular on Laffs' stage and an in-demand headliner for all sorts of community events, will be the de facto headliner.
"It's going to be comedy at its most therapeutic," Fitzsimmons said. "The teachers I heard at the rehearsal were funny. They made me laugh."
Fitzsimmons hopes to repay the favor when he calls a few of those teachers up on stage to sketch them and interrogate them.
Fitzsimmons sat in on a couple Zoom rehearsals with the teachers and Stanley and said he was impressed.
"They were very well prepared and very polished but anxious about performing in front of adults," Fitzsimmons said, which he called "a curious phenomenon among educators." Teachers are not afraid to channel their closet comedian in front of their classes, but they are "anxious messes in front of adults," he added.
Sunday's event is for those 21 and older.