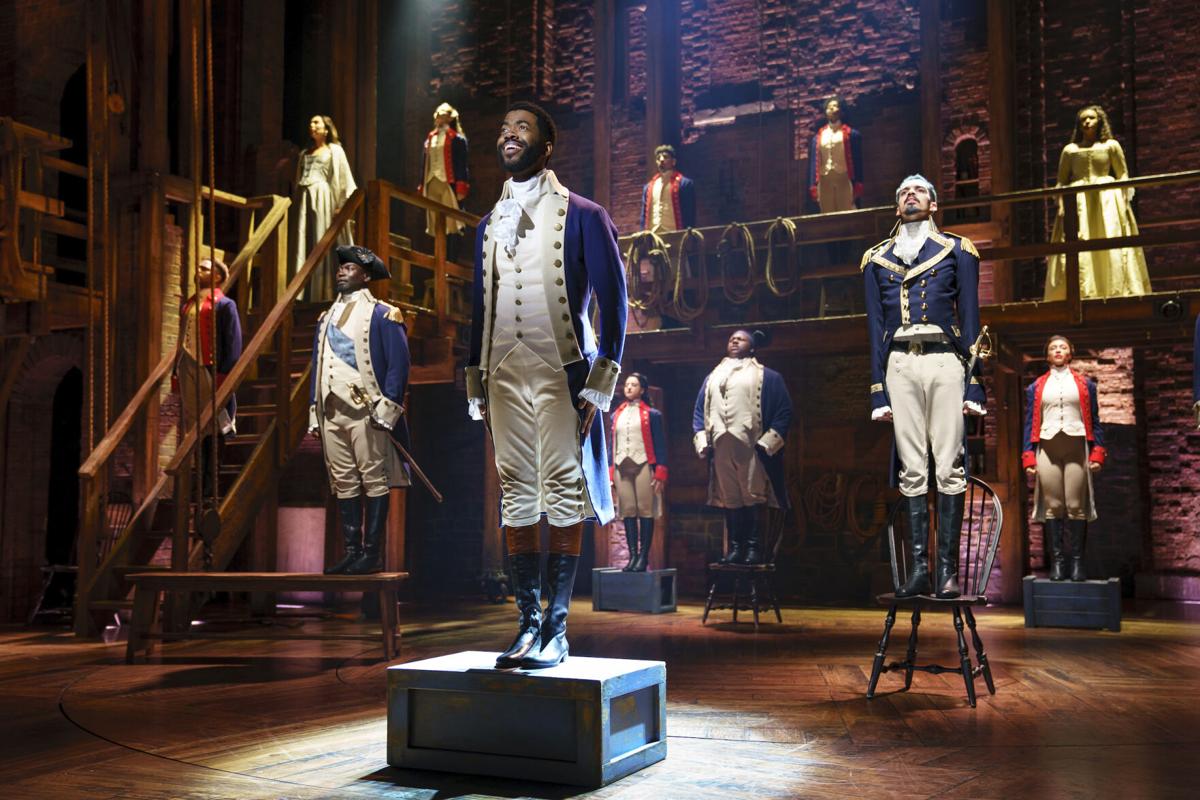 Tucson arts organizations are turning the lights on and wiping a year of dust off their stages as they prepare to get back to the business of entertaining.
Broadway shows are returning to Centennial Hall and orchestras are tuning up their instruments as they anxiously await fall, when most will once again perform before live audiences — something they have, in most cases, not done since the COVID-19 pandemic struck Tucson in March 2020.
"I'm over the moon with the possibility that this next season might just look a little more like normal," said True Concord Voices & Orchestra music director Eric Holtan, whose choir performed a series of outdoor concerts before limited audiences last fall and this spring. "It was a great privilege and pleasure to be able to make music in the pandemic and provide those kinds of experiences for our artists and audiences. But we were doing it outside and that presents a whole host of challenges for our musicians and audiences. We really look forward to being back inside and serve more people."
Holtan has dubbed the upcoming season, the choir's 18th, "New Day," a reflection of the optimism of coming through the pandemic and getting back to life.
Broadway In Tucson, which brings touring Broadway shows to Centennial Hall, will host its biggest season ever, said general manager Mario DiVetta.
DiVetta researched the company's 16 previous seasons and discovered that the 2021-22 season — 11 shows and 94 performances — beats the previous record in the 2006-07 by one performance. That year Broadway In Tucson brought Disney's "The Lion King" to town for a six-week run.
Broadway In Tucson hasn't had a performance since February 2020 after having to cancel the remainder of its 2019-20 season at the start of the pandemic.
"When we start back up in November 2021, it will be 20 months since our last show," said DiVetta, who was named GM last October. "I am beyond excited. I am thrilled to have the opportunity to sit in a theater with people and watch live performances. That's what I'm excited about."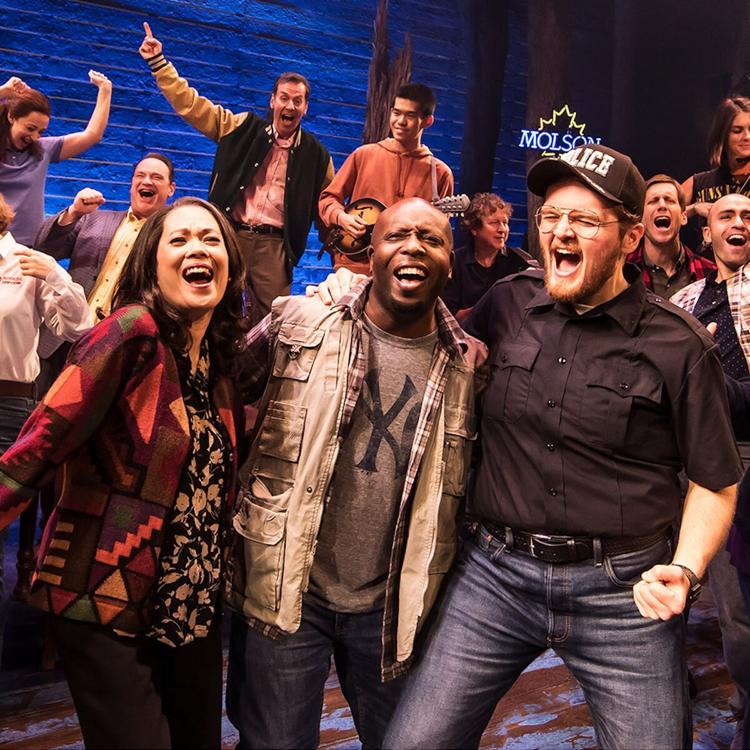 The upcoming season includes two events from the canceled season — "Jersey Boys" and "Come From Away" — and all of the events that were initially scheduled for the 2020-21 season including "Hamilton."
Tucson Symphony Orchestra has not yet announced its upcoming season at Tucson Music Hall as it installs a new executive director, but the Southern Arizona Symphony Orchestra rolled out its 2021-22 season, which includes a handful of international guest artists, works for ballet and opera, and a celebration of Camille Saint-Saëns on the 100th anniversary of his death.
Although live performances are returning, how that will look come the fall is still a moving target. Arts organizations are following the lead of health advisers and venue operators in regard to audience sizes.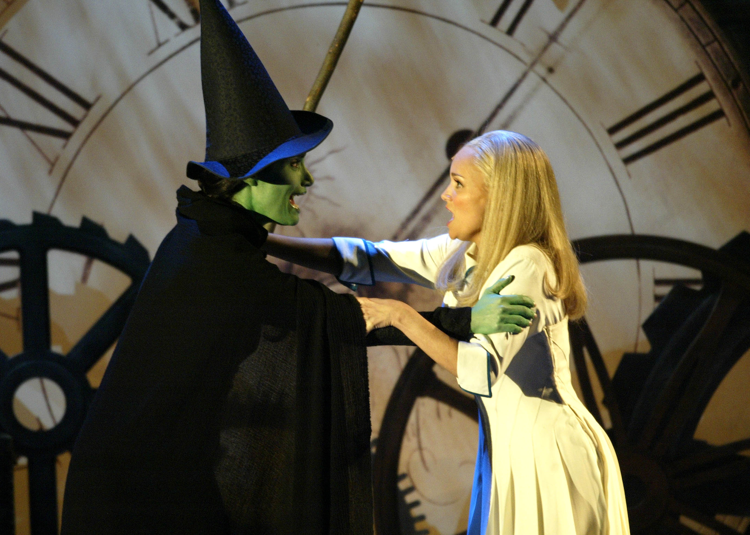 Broadway In Tucson
Performances are at Centennial Hall, 1020 E. University Blvd., on the University of Arizona campus.
"Alton Brown Live: Beyond the Eats," Nov. 10
"Hamilton," Nov. 17-Dec. 5
"The Simon & Garfunkel Story," Jan. 15
"The Band's Visit," Feb. 23-27
"Jersey Boys," March 18-20
"Come From Away," May 24-29, 2022
"Pretty Woman: The Musical," July 19-24, 2022.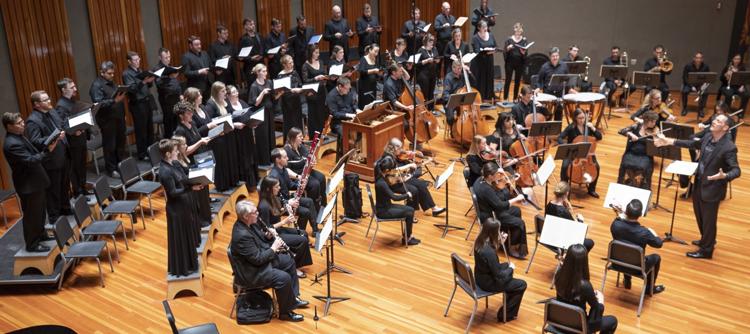 True Concord Voices & Orchestra
Venues in Tucson and Green Valley have not been announced, pending direction from the venue operators, Holtan said.
"From Darkness to Light," featuring soloists and True Concord Chamber Players, Oct. 22-24
"From Conflict to Peace," with the True Concord Orchestra and soloists; Haydn's "Mass in Time of War" and Vaughan Williams' "Dona Nobis Pacem," Nov. 19-21
"Lessons & Carols by Candlelight — From Anticipation to Joy," with organist Guy Whatley and harpist Christine Vivona, Dec. 9-12
"From Silenced to Singing," part of the Tucson Desert Song Festival, featuring soprano Susanna Phillips, Jan. 28-30
"From the Edge to Hope," with the True Concord Orchestra and soloists, featuring the world premiere of a new work by Jake Runestad, Feb. 25-27
"From Mourning to Dancing — Bach B-minor Mass," a carryover from the 2019-20 season, March 25-27
Close-Up Series or intimate recitals: soprano Susanna Phillips, Feb. 1; bass-baritone Paul Max Tipton, March 1; mezzo-soprano Kim Leeds and tenor Gene Stenger, March 29.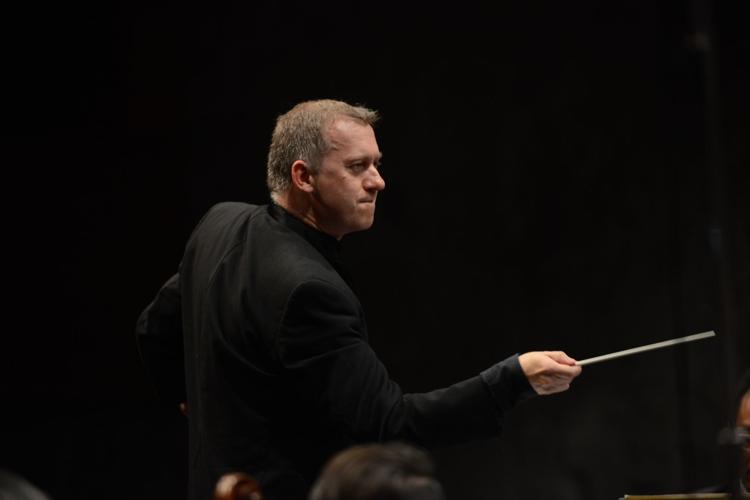 Southern Arizona Symphony Orchestra
The volunteer orchestra performs at DesertView Performing Arts Center, 39900 S. Clubhouse Drive, in SaddleBrooke; and in Tucson at a venue to be announced.
"Verdi and Grieg," featuring pianist James Dick performing Grieg's Piano Concerto in A minor, Oct. 16-17
"Tchaikovsky, Saint-Saëns and Mendelssohn," Nov. 13-14
"Beethoven, Borodin and talented youth," featuring young violinist Joshua Thai, winner of the 2020 Dorothy Vanek Youth Concerto Competition, Feb. 5-6
"Flying High with Holland, Stravinsky, Gershwin and talented youth," featuring the Tucson Flute Club performing Holland's "Sun Flight" flute concerto, March 12-13
"Dvořák and Moszkowski," with guest conductor Jee Woon Park, April 30 and May 1