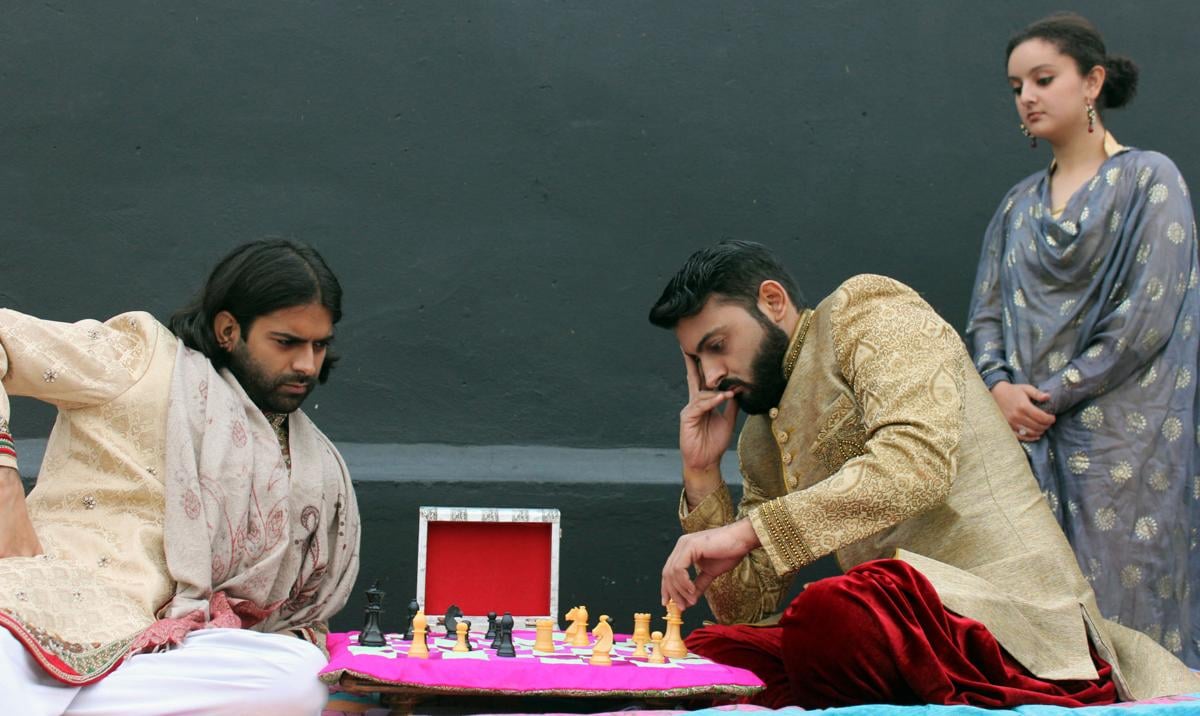 With its randomly selected roster of theatrical performances, unjuried and uncensored, the annual Tucson Fringe Festival can be poignant, brash and, above all, entertaining.
Executive Director Maryann Green is hoping to see that translate virtually as Tucson's Fringe moves online for 2021 due to the COVID-19 pandemic.
The festival will have 20 performances this year, as opposed to its usual 30, seven of which will be live-streamed via Zoom and the remaining 13 prerecorded and posted to YouTube.
The best part for viewers: All productions this year will be free to watch.
"I am reluctant to ask people to spend money on virtual theater," Green said. "And I don't want to have to worry about people not attending this festival."
Green and the rest of the Fringe board were originally on the fence as to whether they were going to hold the event this year at all.
Fringe Festival 2020, held last January, was highly successful and organizers had an entire year's worth of programming planned, about one event every three months leading up to this year's big show.
But, as the pandemic rollercoaster began, "we started pushing dates back," Green said. "The further along we got, we realized nothing was going to be possible."
On top of that, Green said, "I was hearing from some of the other organizers holding digital festivals and it seemed like a massive undertaking."
In the end, the board didn't want to lose the momentum from 2020.
And, as it turns out, the theatrical community was still hungry to create.
This year's Fringe Festival received nearly 60 applicants from troupes and artists across the country and around the world.
At least ten states and two countries, Malaysia and India, are represented.
Magician Cody Clark from Louisville, Kentucky, will tell the story of his life with autism in "A Different Way of Thinking," and Mathew Kessen will give a talk about the history of monsters in our state, with "An Arizona Bestiary."
In "Dreams and Schemes," Chicago actor Audrey Gladson recalls a terrifying discovery she made as a teenager that changed the trajectory of her life. And straight from New Delhi, director Rakhi Manuv will present his adaptation of Indian author Munshi Premchand's 1924 short story, "The Chess Players."
Actors were given $500-$700 grants up front rather than having to rely on ticket sales.
"We are losing money this year," Green said. "But we've built up a nice little nest egg and keep things small. We were able to spend $7,000 on performers and not feel like we were hurting."
Green looks at this year's Fringe Festival as a grand experiment, a good way for organizers from the hundreds of other fringe festivals around the world to experience what Tucson's Fringe has to offer.
She hopes that the pandemic will end in 2021 and that things get back to relative normalcy by the time the Fringe Festival returns in January 2022.
"If theater doesn't go back indoors by the end of this year, people are going to find really creative ways to do things outdoors and do it safely," she said. "We'll either get back to normal or figure out what the next thing is going to look like."