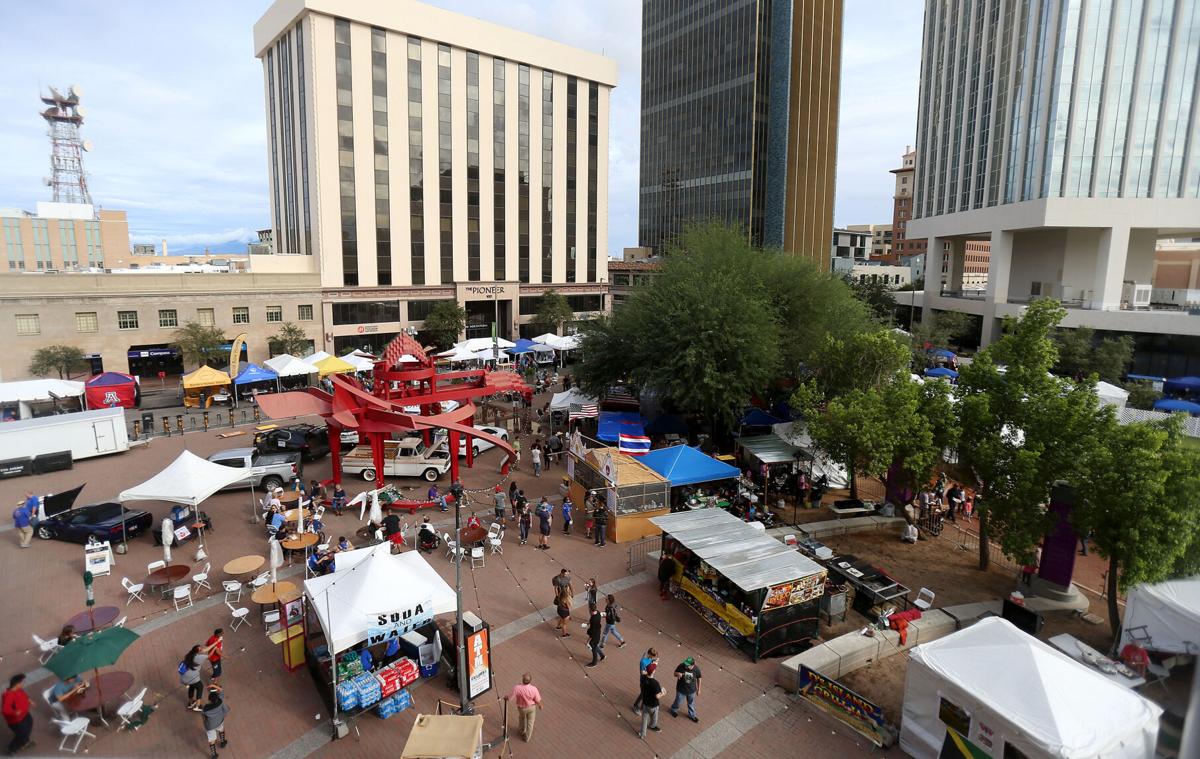 Tucson Meet Yourself will have a smaller footprint and likely a third less of a crowd when the three-day folklife festival opens Friday, Oct. 8.
Coming off its 2020 COVID hybrid year, in which organizers hosted 46 virtual events and a handful of socially distanced in-person events, the plan this year is to come back cautiously.
The festival is pulling back on the size of this year's event — its 48th festival since folklorist Jim "Big Jim" Griffith and his wife, Loma, founded Tucson Meet Yourself in 1974 to celebrate Southern Arizona and Northern Mexico's diverse ethnic and folk communities.
"All across, sponsors, volunteers, vendors, exhibits and artists, it's been like a 45% shrinkage," said festival program director Maribel L. Alvarez, who organizes the event through the University of Arizona's Southwest Center/School of Anthropology, where she holds the Jim Griffith Chair in Public Folkore.
Alvarez, who also serves as associate dean for community engagement for the UA College of Social & Behavioral Sciences, said the festival cut one of its three stages out of the mix and reduced the number of vendors on site to 35 from the traditional 60. The downsizing was mostly at the request of the county to comply with pandemic safety protocols as the number of COVID cases ebbs and flows throughout the state.
Food vendors representing over 20 cultural regions, including Mexico, Venezuela, the Dominican Republic, Poland, Egypt, Jamaica, as well as local Indigenous tribes, will be on hand. Rope walkways and signage will encourage and monitor social distance in the event of wait lines. Take-out options and several reserved parking spots will also be available for pick-up food only.
"We are reframing it this year," Alvarez said. "Kinda feels like we may be learning from this to find that sweet spot of equilibrium."
Alvarez said the organizers thought they found their sweet spot with the 2019 festival, which was the event's largest.
"2019 was a spectacular year," she said. "It was the best, largest and most incredible in every way with 150,000 people attending. That's not the only measure, but we were just like hitting that sweet spot."
The success of 2019 made up for the shortfalls of 2018, when rain drenched the event and cut into overall attendance.
"For the first time in 45 years, it rained, 2½ inches of rain," Alvarez said. "But people came with umbrellas and ponchos. The lines were long and people were slogging through the mud. It was a smaller crowd, about 30% smaller, but because the festival was so large, we could absorb it."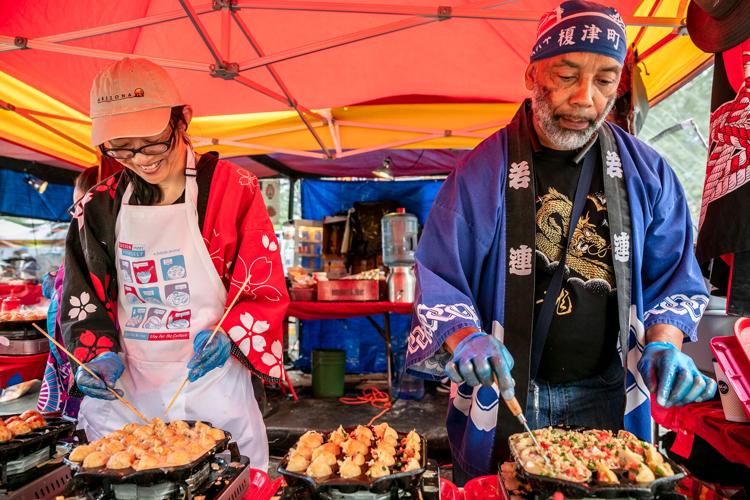 Here's what's new
Arizona Ethnic & Traditional Dance Festival, presented by Tucson Medical Center Healthcare, will debut on Thursday, Oct. 7.
Ten area ethnic dance troupes and one group from Phoenix will participate in what Alvarez said is more of a showcase than a festival at the Fox Tucson Theatre, 17 W. Congress St.
But the festival's name is a hint at its mission — to become a statewide festival that will travel to Phoenix, Flagstaff, Yuma and elsewhere in the state, said flamenco dancer and the event's curator Angelina Ramirez.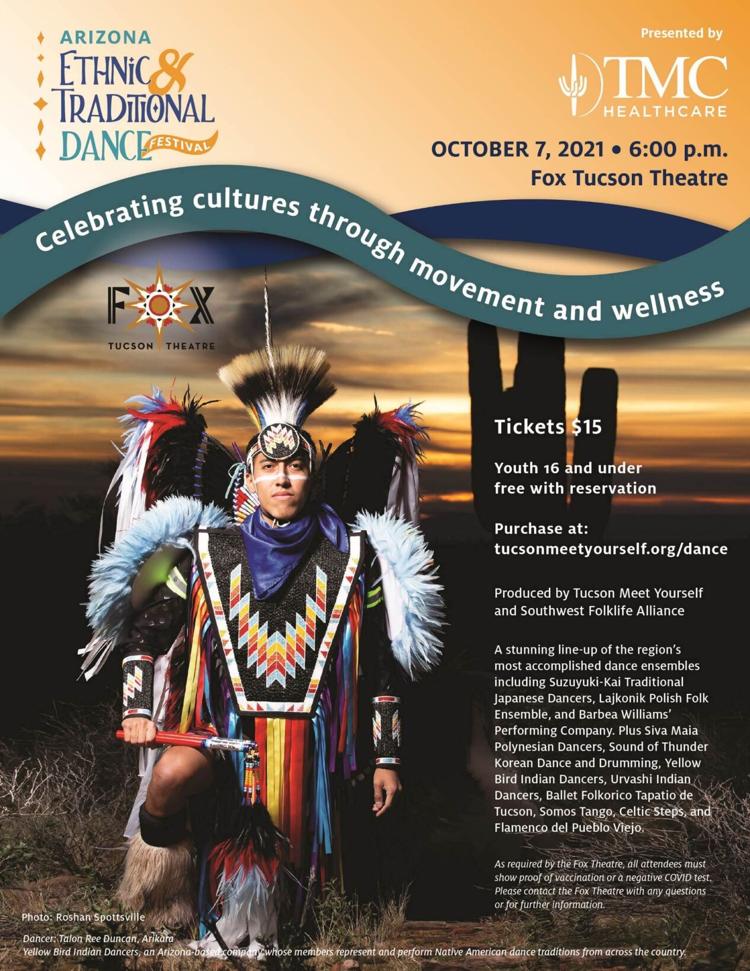 Ramirez, a Tucson native who was the founder and artistic director of the Flamenco Por La Vida dance troupe in Phoenix, said the dancers participating in the inaugural event are longtime Tucson Meet Yourself regulars and fan favorites.
"I took the companies that I know were dedicated performers at TMY and offered them a bigger space," said Ramirez, who recently moved back to Tucson after a dozen years in Phoenix. "It's about giving these much respected artists who have been in Tucson a long time and have a following and really deserve the theater space to be a part of this inaugural festival."
The goal, she said, is to expand the festival statewide and open it up to international dance companies as well.
Dance troupes participating Thursday include Suzuyuki-Kai Traditional Japanese Dancers, Lajkonik Polish Folk Ensemble, and Barbea Williams' Performing Company, plus Yellow Bird Indian Dancers, Siva Maia Polynesian Dancers, Sound of Thunder Korean Dance and Drumming, Urvashi Indian dancers, Ballet Folklorico Tapatio de Tucson, Somos Tango, Celtic Steps and Flamenco del Pueblo Viejo.
The dance festival starts at 6 p.m. and admission is $15 for adults, free for those 16 and younger. Anyone attending must abide by the Fox Theatre's COVID protocols: show proof of vaccination or a negative COVID test taken no more than three days before the event. For reservations, visit tucsonmeetyourself.org/dance.
The Loss & Remembrance Space, sponsored by the Arizona End-of-Life Care Partnership, where visitors can reflect on those they have lost during the pandemic and beyond.
The space, where people can add names of loved ones to the Wall of Loss, offers music and dances of grief and healing to help people cope with their losses. Visitors also can sit with a death doula and share stories about their journeys to find solace.
Other highlights
Dozens of musicians performing on two stages. Artists include the Tohono O'odham Waila group Pure Nativez; Argentinian/Chilean folk with Duo Yvapuru; Jewish and American folk with Ted Warmbrand; electric Delta blues with Tom Walbank; Western swing from Larry Armstrong and CopperMoon and the Arizona Dance Hands; fiddler Tamara Khachatryan performing Armenian, Russian and Gypsy music; and Ayure performing music from Morocco.
A lowrider car craftmanship demonstration organized by Tucson's Dukes Car Club, featuring cars and ongoing demonstrations in how to trick out your own ride.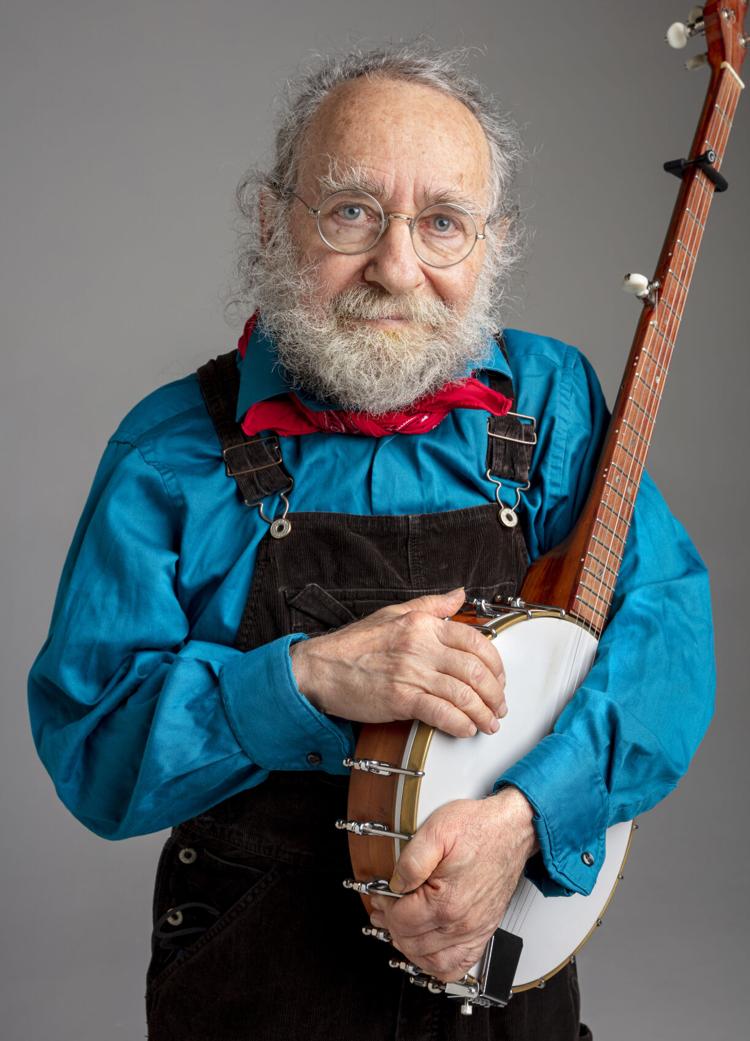 Mariachi pop-up performance and filming of the "Ugly Little Monkeys" documentary finale. Join the final scene of a documentary film about Los Changuitos Feos, one of Tucson's oldest and best-known youth mariachi groups, expanding opportunities for young people for over 50 years.
TMY Corrido Contest, back by popular demand, celebrating the art of corridos, a musical genre and oral tradition from Mexico and the US-Mexico borderlands with running accounts of contemporary and historical events put to verse.
Arts exhibits and demonstrations including the Yaqui beadwork of Susanna Arellano; Ebru/water marbling with Mustafa and Mine Calik; Turkish ceramic artist Mohammad Abdullah Jasim; Arabic calligraphy from Mohyeddin Abdulaziz; and Shelden Nuñez-Velarde's Jicarilla Apache pottery.