"Good People" — Winding Road Theatre Ensemble. See story.
"The Curious Incident of the Dog in the Night-Time" — The Rogue Theatre. See story.
"The Cripple of Inishmaan" — Arizona Repertory Theatre. See story.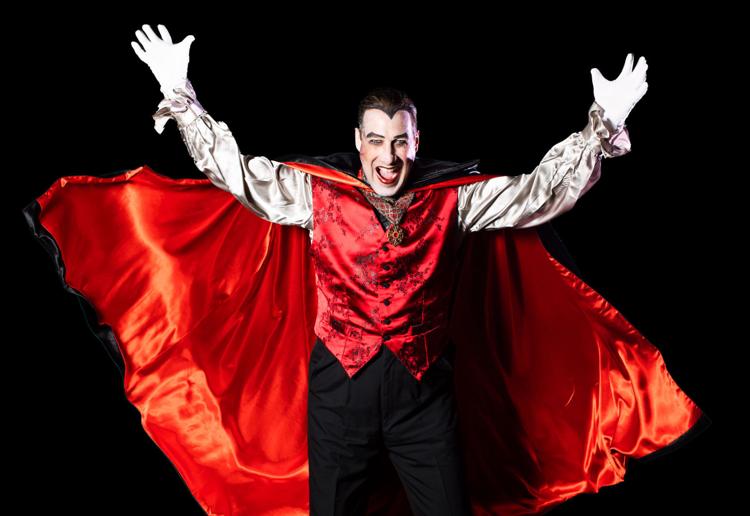 "The Vampire, or He Loved in Vein" — The Gaslight Theatre, 7010 E. Broadway. Gaslight favorite David Fanning returns to reprise his role of the blood-sucking Count Dracula. The melodrama takes audiences from Transylvania to England, where he's determined to make Mina — another man's own wife — his bride. Be prepared for bad puns and grand singing. Various times through Nov. 4. $22.95. 886-9428, thegaslighttheatre.com.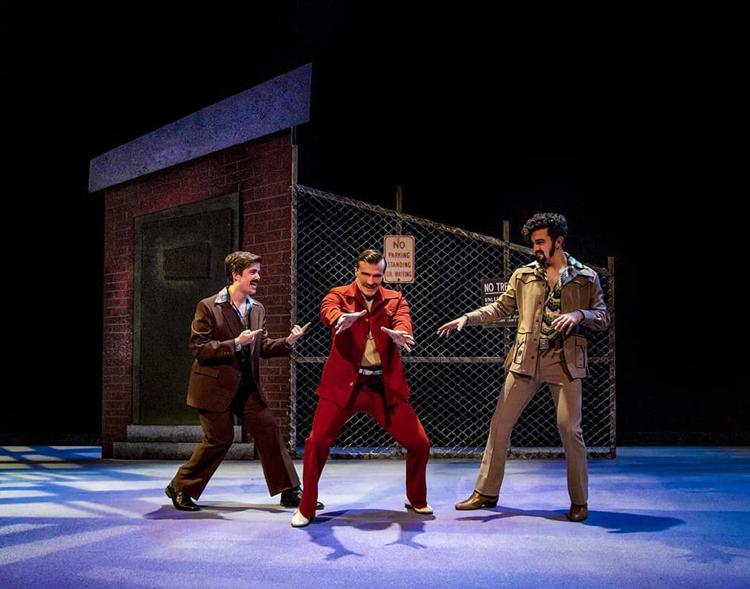 "Sister Act" — Marroney Theatre on UA Campus, 1025 N. Olive Road. Arizona Repertory Theatre does a bang-up job with this stage musical of the popular movie about a lounge singer who sees her crooked boyfriend kill somebody and has to hide out in a convent when she agrees to testify against him. The songs in the movie are replaced with original tunes by Alan Menken. Final performances 7:30-9:30 p.m. Nov. 2 and 1:30-3:30 p.m. Nov. 4. $20-$31. 621-1162, theatre.arizona.edu.
"The Good Doctor" — Tucson High Magnet School, 400 N. Second Ave. Neil Simon's take on the stories of Anton Chekhov. The premise: An author with writer's block takes to telling his stories to an audience in hopes of breaking through. Final performances are 7-9:15 p.m. Nov. 2 and 3. $10. 225-5326.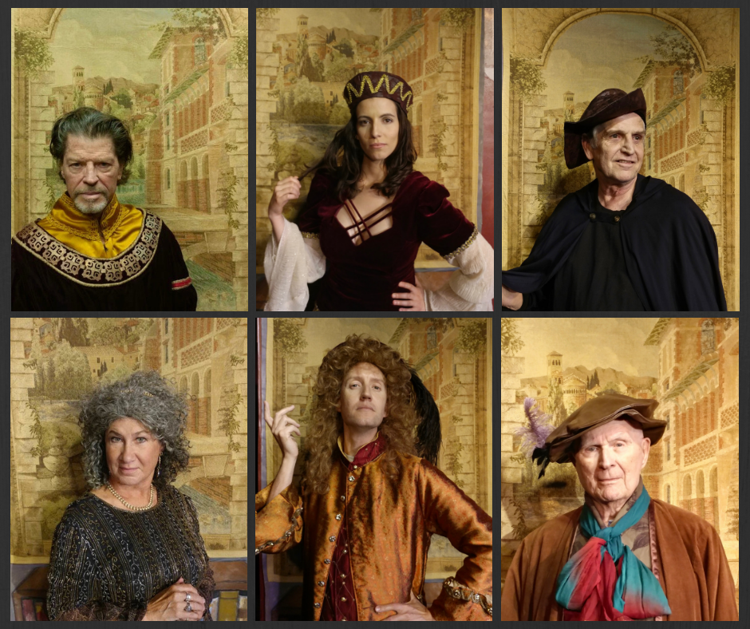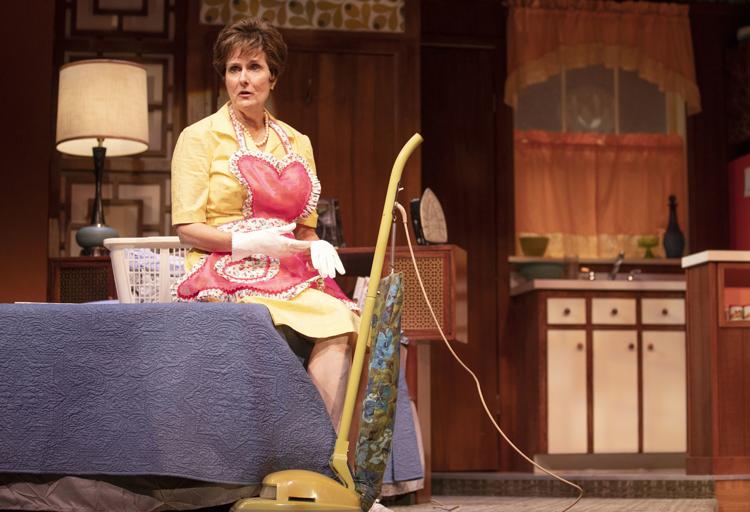 "Erma Bombeck: At Wit's End" — Temple of Music and Art, 330 S. Scott Ave. Humor columnist Erma Bombeck kept newspaper readers laughing from the 1960s until her death in the 1990s. The play, which features Jeanne Paulsen as Bombeck, is flimsy, but this is a stellar production. Paulsen owns the character, and it's almost worth it just to see the set, which screams 1970s. Casey Stangl directs. It continues various times through Nov. 10. The show runs 75 minutes, with no intermission. Tickets: $25-$90. 622-2823. arizonatheatre.org.
"Death By Design" — Live Theatre Workshop, 5317 E. Speedway. Set during a weekend at an English country manor in 1932, Edward Bennett, a playwright, and his wife, Sorel Bennett, an actress, flee London and head to Cookham after a disastrous opening night. They aren't alone. Seduction, death, and a huge amount of laughter mark the play. Roberto Guajardo directs and the cast consists of Christopher Moseley, Missie Scheffman, Rhonda Hallquist, Jonathan Heras, Michael Woodson, Roxanne Harley, Tyler West and Emily Gates. Performances are 7:30 p.m. Thursdays through Saturdays, and 3 p.m. Sundays through Nov. 17. Additional matinee at 2 p.m. Nov. 17. It runs about 2 hours, with one intermission. $20. 327-4242. livetheatreworkshop.org.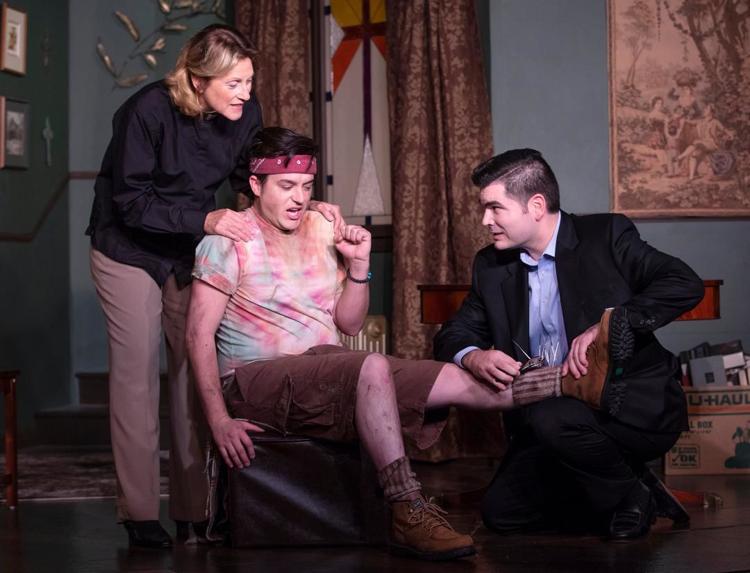 "The Real Machiavelli" — Roadrunner Theatre, 8892 E. Tanque Verde Road. One part sex farce, one part Italian-style commedia, and one part commentary on politics. The Monica Bauer play is about the power of love and the love of power. Performances are 7-9 p.m. Nov. 2, 3, 9; 2-4 p.m. Nov. 4. Through Nov. 11. $20. 207-2491. roadrunnertheatrecompany.org.
"The Busy World is Hushed" — Invisible Theatre, 1400 N. First Ave. In this Keith Bunin play, Hannah is a widowed Episcopalian minister who has hired a ghostwriter to help her with a book about a newly discovered gospel which predates the other four. She and the young writer have intense conversations about God. Those are interrupted when Hannah's wayward son shows up. There's a spark between the two men. It's a spark Hannah fans. In the cast are Cynthia Jeffery, John Noble and Steve Wood; Nancy Davis Booth directs. Ages 13 and up. 7:30 p.m. Nov. 1, 2, 7-9; 3 p.m. Nov. 3, 4. Through Nov. 11. Two hours with one intermission. $35. 882-9721. invisibletheatre.com.
"The Grand Canyon Mystery" — Live Theatre Workshop, 5317 E. Speedway. The members of the Fraternal Order of the Great Northern Rim have gathered to make sure all is ready for the coming winter. And all is, but this: The food they've been saving has disappeared. And there are lots of likely suspects. Stephen Frankenfield and Kristian Kissel wrote the children's play. The cast is made up of Karl Haas, Jon Heras, Kyleigh Sacco, Mike Saxon, and Margaret Smith. 12:30-1:30 p.m. Sundays through Nov. 11. $10. 327-4242. livetheatreworkshop.org.
Contact reporter Kathleen Allen at kallen@tucson.com or 573-4128. On Twitter: @kallenStar.