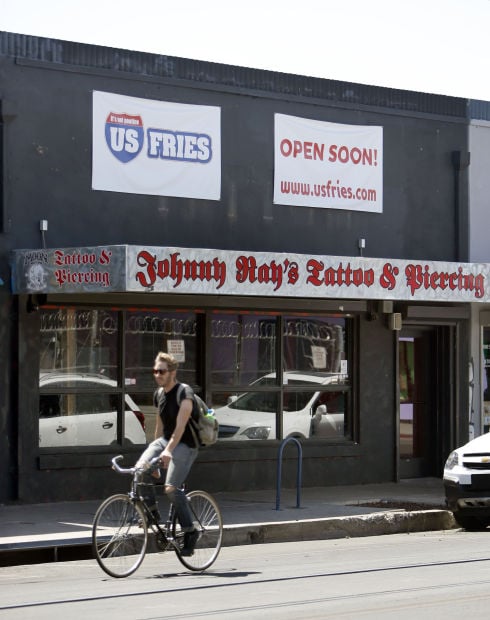 A Calgary, Alberta-born restaurant concept focused on the Canadian dish poutine is launching its maiden venture in, of all places, Tucson.
US Fries will open Aug. 15 in a former tattoo parlor at 340 N. Fourth Ave. It is the first of what owner Tom Jones said he hopes will be 15 American outposts over the next three years.
"We're chasing the demographic," said Jones, whose background is in financing and whose backers are involved in other Canadian chains including Tim Hortons donuts and coffee and Boston Pizza. "This is something that I've always had a passion for, to create a national brand."
Poutine is fries slathered in gravy and topped with cheese curds. At US Fries, you can add beef, chicken, pork or veggies to make it a meal with prices averaging $7.50.
Tucson already is home to Quebec transplants Craig and Dianne Brewer's popular Zany Beaver poutine food truck, which rolled out last July. Maynards Market & Kitchen at 400 N. Toole Ave. has been serving poutine with duck confit and foie gras as an appetizer for several years.
Jones, who will move to Tucson from Canada this summer, said he spent two years developing his concept. The menu will have 10 items and a rotating monthly special. The restaurant will take up 1,650 square feet of the front of the building, located in the heart of the Fourth Avenue bar district next to the Moon Smoke Shop.
"We wanted to be near the late-night bars, the foot traffic," Jones said. "It fits all the parameters for the launch."
Jones said US Fries will stay open as late as 3 or 4 a.m. on Fridays and Saturdays to accommodate the college and bar district crowds.
The chain is also shopping locations in Austin, Texas, he said.