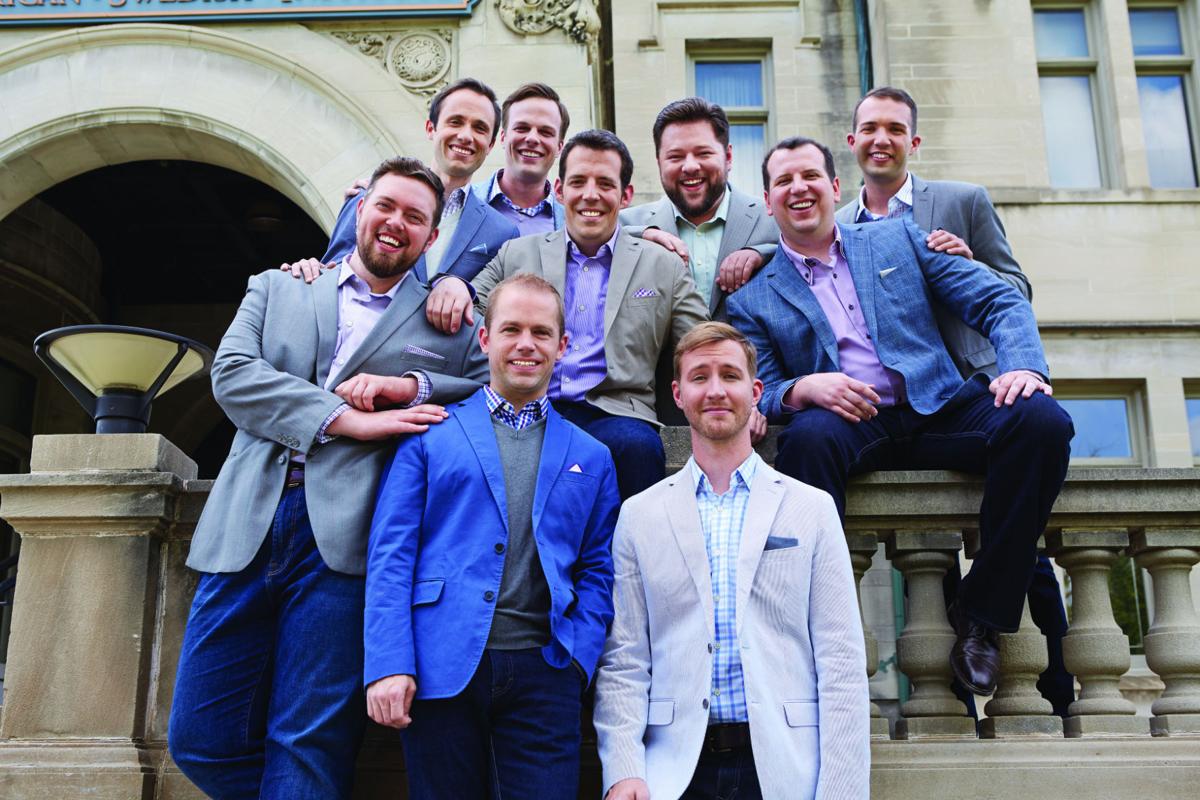 True Concord Voices & Orchestra got a jump start on Valentine's Day last weekend with "We Sing Love," a concert of love songs that criss-crossed genres in its spiritual and sensual exploration of amore.
The concert, featuring the Minnesota a cappella choir Cantus, was part of the opening weekend and was in some ways a turning point in expanding the definition of the festival.  In the three previous events, the focus has been squarely on art songs;True Concord concert expanded that to include jazz and pop flavors with works by contemporary composers including David Lang, Will Todd and Eric Whitacre and Bobbie McFerrin.
Cantus performed McFerrin's "23rd Psalm (Dedicated to My Mother)," a piece the "Don't Worry, Be Happy" Grammy-winning singer penned in 1990. McFerrin recasts the texts from the "Lord is my shepherd" psalm into a chantlike, ethereal homage to his mother: "Even though I walk, through a dark and dreary land / There is nothing that can shake me / She has said She won't forsake me /I'm in her hand."
Cantus is known for its ability to turn the notion of choir concerts on its head, with performances that seamlessly segue from classical to pop. Their program included Ysaye Barnwell's Latin-flavored "Tango with God" and the bluesy toe-tapper "Those Clouds are Heavy, You Dig?" from Chicago-born, New York-based jazz composer Kurt Elling.  
Two dozen members of the Grammy-nominated True Concord opened the concert on Sunday, the last of three performances over the weekend. We have come to know and love this ensemble for singing classical masterpieces, but on Sunday, they showed us that no genre is out of their reach.
True Concord, under the baton of Eric Holtan, explored its inner Broadway soul with "Live with me and be my love" and "It was a lover and his lass," two poppy, jazz-flavored tunes from with George Shearing's popular song set "Songs and Sonnets from Shakespeare."
With soaring soprano voices that hung delicately in the air above the unwavering layer of sublimely resonating baritones, they opened their 45-minute set in their wheelhouse with Mendelssohn's "Jauchzet dem Herrn, alle Welt." Another highlight of the set included breath-taking solo turns by soprano Erika Burkhart and tenor Owen McIntosh in Daniel Pinkham's "Rise Up, My Love" from his 1956 "Wedding Cantata."
True Concord's next concert on Feb. 26 features organist Guy Whatley in "The King of Instruments," a concert that includes works by Mendelssohn, Brahms, Howells and Britten. The choir will perform it four times over the weekend of Feb. 26-28. Click here for tickets and details.