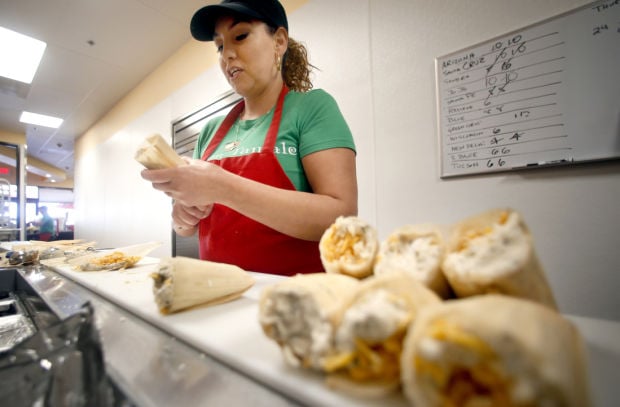 Tucson Tamale Co. will open its third Tucson location this fall in the old home of Jax Kitchen on the northwest side.
The 2,400-square-foot shop at 7286 N. Oracle Road is expected to open in October, joining Tucson Tamale Co.'s six-year-old original location at 2545 E. Broadway and its five-month-old second location at 7159 E. Tanque Verde Road.
The new location will continue Tucson Tamale's tradition of rolling tamales fresh daily on site.