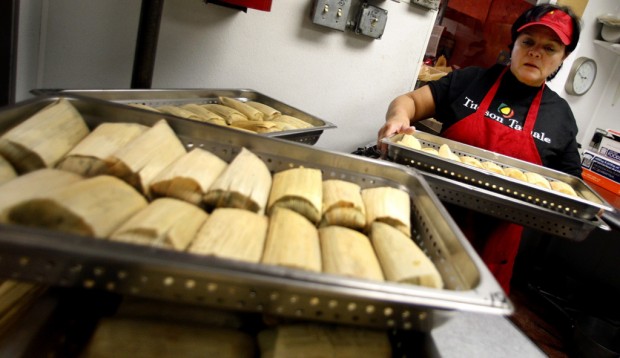 East-side residents will soon have far less to travel for their Tucson Tamale Company fix.
Owners Todd and Sherry Martin are opening a second location at 7159 E. Tanque Verde Road in a vacant space that once was home to Magpies Pizza.
Todd said business has been good at its original location, 2545 E. Broadway, which is why they are opening another one.
"We feel that we are well established now," he said. "We have a good reputation around town and have had a lot of requests to open on the east side."
At 2,100 square feet, the new spot will share the northeast corner of North Sabino Canyon and East Tanque Verde roads with a variety of businesses, including a Safeway, Jamba Juice, Vantage West Credit Union and the Gusto Osteria Italian restaurant.
"There is so much traffic there," he said. "It is the access point to the northeast foothills."
Todd said the menu and look will stay the same, with the exception of an additional small display tortilla machine, which they will use to make organic tortillas.
The Tucson Tamale Company received national press this week, with praise from Ann Pittman of Cooking Light magazine.
"When we tried them in our test kitchen, we were blown away at the quality: Simply put, these tamales are really good," Pittman said.
The Martins hope to open the new location by late January.