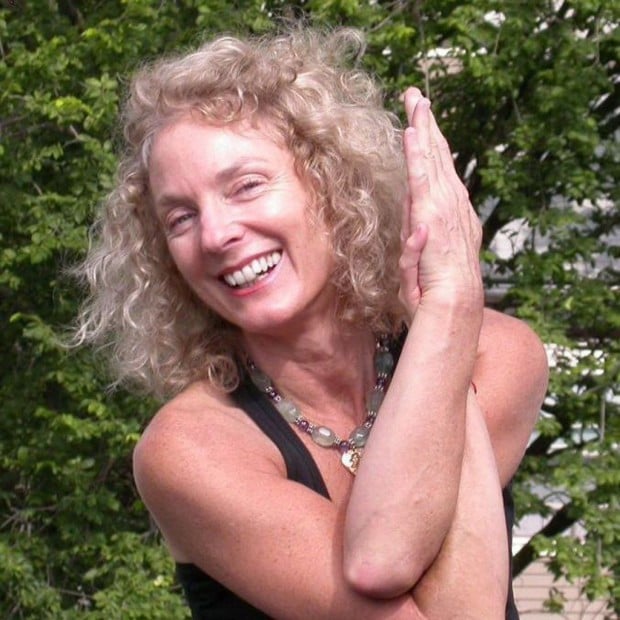 The benefits of yoga go beyond a good stretch. It can be emotionally restorative and relieve the debilitating effects of depression, says yoga instructor and Tucson author Amy Weintraub.
About 25 years ago, Weintraub had an exciting, fast-paced, high-pressure career as a television producer and writer in New England. She also suffered from depression and mood swings.
In 1989 she added Kripalu Yoga to the daily meditation practice she had started in 1970 and changed her life. She has since studied with teachers across the United States and India, and today is a nationally sought-after instructor, trainer and mentor.
Weintraub's work and writings are dedicated to blending styles and principles of ancient yoga practices and neuroscientific research. She frequently collaborates in studies on mental-health benefits of yoga.
She founded the LifeForce Yoga Healing Institute and gives workshops on managing moods with yoga and trains others.
Weintraub, who travels extensively, could live anywhere. She chose Tucson and moved here 16 years ago after a two-month cross-country road trip.
"I love it here," she says. Tucson has populations not served by yoga and has the opportunity to do good, healing work.
"There was no such thing as yoga for depression when I got involved," says Weintraub on the phone during a break from a workshop she was teaching last month at the Kripalu Center for Yoga & Health in the Berkshires of Massachusetts.
Weintraub stresses that she is not a licensed mental-health professional and she would never encourage anyone to go off medication and try yoga. Medication should only be decreased very slowly with strict supervision while maintaining a regular practice, she emphasizes.
Her "Yoga for Depression: A Compassionate Guide to Relieve Suffering Through Yoga" was released in late 2003.
In it Weintraub weaves the link between yoga and emotional well-being. She shares her story of recovering from severe depression by immersing herself in her yoga practice. She also shows how specific postures, breathing practices, and meditation techniques help ease emotional- and mood-related ailments.
Her latest book, "Yoga Skills for Therapists: Effective Practices for Mood Management," released this spring, is a manual for anyone who wants to incorporate yoga in a clinical setting, she says.
Much of what Weintraub teaches is not available in regular classes, she says. Visual imagery, sound, breathing practices, hand gestures, sounds, are among the techniques presented.
"Yoga works on many levels," says Weintraub.
Tucsonan Jacquelyn Jackson benefited from Weintraub's multilevel approach.
Jackson, former director of outreach for U.S. Rep. Gabrielle Giffords, lost her brother to brain cancer less than a year after friends and former co-workers were killed or seriously injured in the Jan. 8, 2011 shooting.
"I had done talk therapy after the shooting and then when my brother died very suddenly in December. … I went to Amy soon after," Jackson says in an email.
Weintraub says that Jackson was so agitated she could barely breath. They worked together for eight sessions.
"The combination of the breathing and movement was quite powerful," says Jackson. "It cleanses the body in a way that talking - which did help tremendously - just doesn't quite get at.
"She took me through a series of breathing exercises and yoga poses and it was a deep way to get at the pain, reduce the anxiety and help root me in this world," says Jackson, who is executive director of Tucson Values Teachers.
"It's not not just the exercise part of yoga," Weintraub says. Yoga gives a sense of control. The body needs work and yoga is exquisite work done for yourself.
Excerpts from "Yoga Skills for Therapists: Effective Practices for Mood Management" by Amy Weintraub
• "Yoga, just like therapy, teaches us that we suffer when our fear of pain and our attempts to avoid it close us off from our potential for growth. For it is from the challenges of life - and we all face them -that we are offered the chance to transform those old karmic patterns that keep us small and separated from the knowledge of who we really are."
• "If you could learn a simple, 10-second breathing exercise that could shift your energy, one that you can then teach your clients so they too can create a paradigm mood shift, would that be helpful? This Smile Breath is easy enough that you can read the following instructions and then close your eyes to practice. Or, if you prefer, keep your eyes open and practice as you read. You can sit in whatever position you happen to be reading in now, as long as your spine is straight. Take a deep inhale through the nostrils, hold the breath for a heartbeat or two, and then as you exhale, drop your chin to your chest. Hold the breath out for a heartbeat or two, as you lift the corners of your mouth. Inhale and lift your head. Exhale and open your eyes. How do you feel? If you're like me and my students and clients, you likely feel calmer."
• "Yoga Skills for Therapists: Effective Practices for Mood Management"
• "Yoga for Depression: A Compassionate Guide to Relieve Suffering Through Yoga"
LifeForce Yoga to Manage Your Mood
• What: Weekend to learn and practice breathing exercises, easy postures, guided meditations, and other mood regulating yoga practices not regularly taught in yoga class.
• Where: Yoga Flow studio, 3131 N. Cherry Ave., 321-9642 (321-YOGA).
LifeForce Yoga Practitioner Training For Depression & Anxiety - Level 1.
• What: A certification training for yoga teachers and health professionals.
• Where: Desert Redemptorist Renewal Center, 7101 W. Picture Rocks Road.
Stay up-to-date on what's happening
Receive the latest in local entertainment news in your inbox weekly!