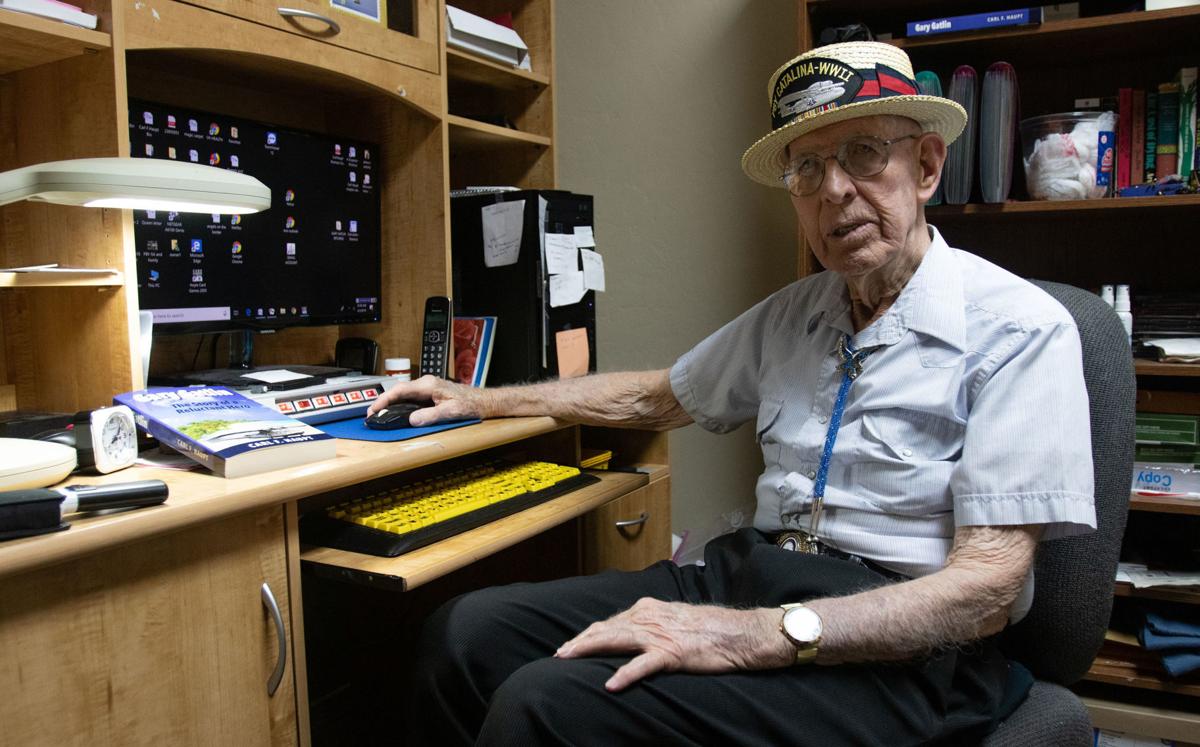 It all started with a dream.
When an author says that, one might think it was the dream to write a book or tell a story. But Carl F. Haupt never had the dream of writing a book until he dreamed the entire plot of it.
After his dream, he got up and spent hours writing down the story he had dreamed in such detail. He let it languish for a while but then decided that he could write the manuscript. The book, "Gary Gatlin: The Story of a Reluctant Hero," has been published by CH Press.
Haupt's name is on the book as the author, but he says the credit goes to whomever put the dream in his head. Haupt, a man of faith who believes strongly in the Golden Rule, credits God with that.
He also dreamed it would be a best seller and would be made into a movie, but that has yet to come.
What Haupt doesn't dream of is riches. He hopes to recover his investment, but any profits from book sales will go to Angels on the Border. This nonprofit group works to help poor people across the border — any border — and it does a lot of work in Agua Prieta, Mexico.
While the name is similar to that of another group, Border Angels, it is a different charity. Angels on the Border doesn't bring people across to the United States. It goes to those who need it and help them where they are.
Haupt hopes his book makes millions of dollars so the charity's Executive Director Christine Glanz, can give as many people as possible a helping hand. The charity provides food, shelter, clothing, education, scholarships and medical help.
No shrinking violet, Haupt has even climbed Mount Kilimanjaro twice to raise money for the charity, once at age 78 and again when he was 79.
Carl Haupt was born April 21, 1926 — the same day as Queen Elizabeth II of England. He has sent her a copy of the book.
Haupt ran away from home at 15 and was a self-described hobo. Twice he went without food for three days. He ate the seeds from cotton plants in a field in New Mexico and ate alfalfa plants. He learned to survive.
He joined the Navy in 1944, and was stationed in Quonset Point, Rhode Island, where he was a radio man on a PBY 5A Catalina. This airplane was involved in almost every major operation in World War II according to the National Naval Aviation Museum.
Haupt switched back and forth between radio operation and manning the radar on planes that flew out on convoy coverage for ships going to England. The planes would fly in a circular pattern over the convoys as they watched for submarines and would turn back toward home when they only had enough fuel left to get there.
After leaving the Navy, Haupt married Sarah, a divorced woman, and adopted her two children. Their love story continues today.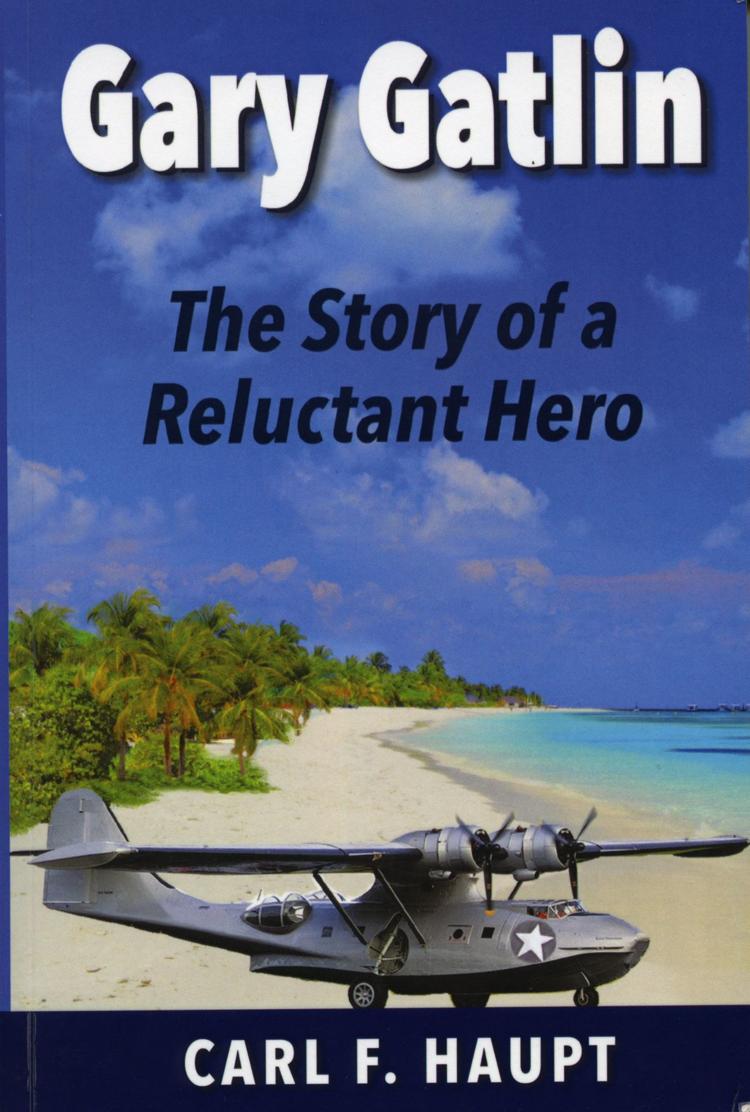 The story he dreamed takes place before and during World War II. The main character, Gary Gatlin, has been friends with Japanese farmers in the United States and moves to Formosa (now Taiwan) to learn about their farming techniques.
His life gets complicated when the Japanese attack Pearl Harbor and war is declared, making an American who speaks fluent Japanese and lives in Japan suspicious to the authorities. Many adventures follow and he becomes a big help to the Allies shortly before the Battle of the Coral Sea.
Like the Battle of Midway a month later, the Battle of the Coral Sea (May 4-8, 1942) was an important turning point in the war in the Pacific. Even though the battle had no clear winner, the Allies stopped the Japanese advance.
Haupt has also dreamed the sequels for his book — there will be at least two. He now has a literary agent helping him so maybe that movie and spot on the best seller list isn't a pipe dream.
Stay up-to-date on what's happening
Receive the latest in local entertainment news in your inbox weekly!