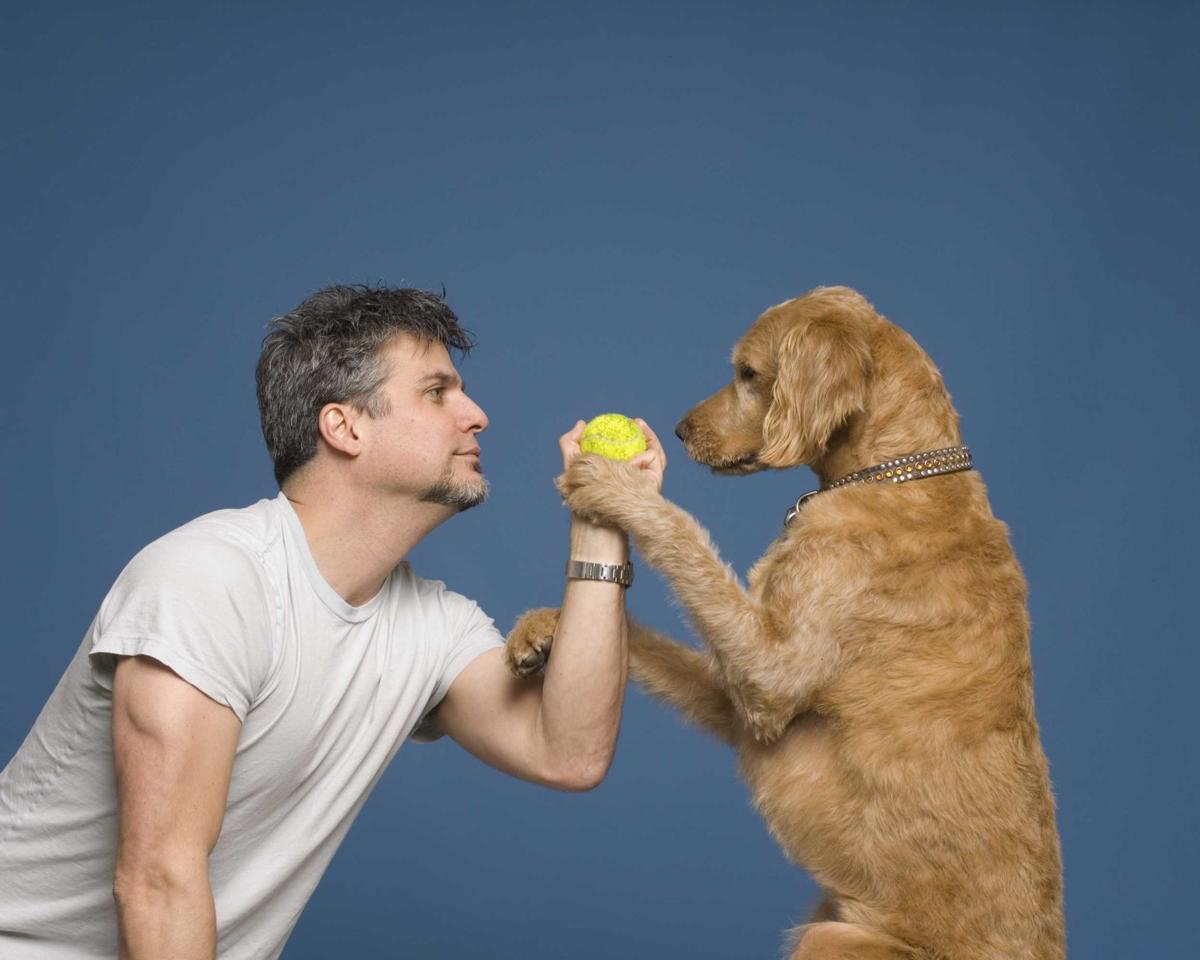 When Garth Stein sat behind the wheel of his Mazda race car in 2003, racking up points as he navigated the twists and turns of tracks across the Northwest, he never imagined he'd channel that experience into a book.
And he certainly never imaged the main character of said book would be a dog, or that he'd still be talking about both of them more than a decade after the book's release.
Published in 2008, "The Art of Racing in the Rain" tells the story of a race car driver through the lens of his philosopher dog, Enzo. Stein will be in Tucson Saturday, Feb. 8, speaking at the Humane Society of Southern Arizona's Annual Impact Lunch.
While Stein is quick to clarify that the novel is not even close to semiautobiographical, portions of it are rooted in truth, including his race-car driving past and his love of dogs.
Stein got involved with "high performance driver education" in 2001, receiving his racing license and competing within the Sports Car Club of America, the country's largest amateur sanctioning body that oversees road racing, rallying and autocross. Racing in the Spec Miata class, Stein won the points championship for the Northwest Region in 2004.
"It was a lot of fun," Stein told the Star. "I made some really good friends, I learned a lot and I had a great time doing it, with absolutely no intention of writing a book about it."
Stein exited the sport after a serious crash, which in typical Pacific Northwest fashion, occurred during a downpour. He said that when he's tried to return to the track on a limited basis, racing once or twice a year, it's been mostly frustrating.
"You drop off speed really quickly if you're not on the track. You kind of lose the edge and forget what it feels like to be at the limits, and suddenly everybody's passing you if you haven't been racing for awhile," Stein said. "I want to be a front runner, I don't want to be one of these back markers."
While that fateful crash may have marked the end of Stein's racing career, it marked the beginning of a bigger chapter in his life.
When he began to write "The Art of Racing in the Rain," Stein said the first thing that came to him was the voice of the dog. With two previously published books already to his credit, Stein knew he needed a plot beyond the dog.
"That's when the story (came together) of him analyzing his human partner's or master's position and trying to learn from that," Stein said. "And I thought, 'What better place to set a dog philosophizing about the world except at the racetrack?"
The rest is history, with the novel going on to sell more than 6 million copies worldwide, being translated into 36 languages and spending more than three years on the New York Times Bestseller list. The novel's success led to a series of picture books inspired by Enzo's adventures and last summer, "The Art of Racing in the Rain" had a successful run at the box office as a major motion picture.
Stein is currently working on a series of graphic novels, with the first of its three volumes due out in July. "The Cloven" is about a group of mutant goat people living under the freeway in Seattle, which Stein said has surprised some people in the literature world who feel like it's straying from his usual type of work.
"It's not at all, it's an evolution," Stein said with a chuckle, adding that the process of working with his illustrator has been a great deal of fun.
This won't be Stein's first trip to Tucson: He was a presenting author at the inaugural Tucson Festival of Books in 2009.
"I look forward to coming back," Stein said, adding that he'd like to enjoy some time under the Tucson sun. "It's a little dreary this time of year in Seattle."