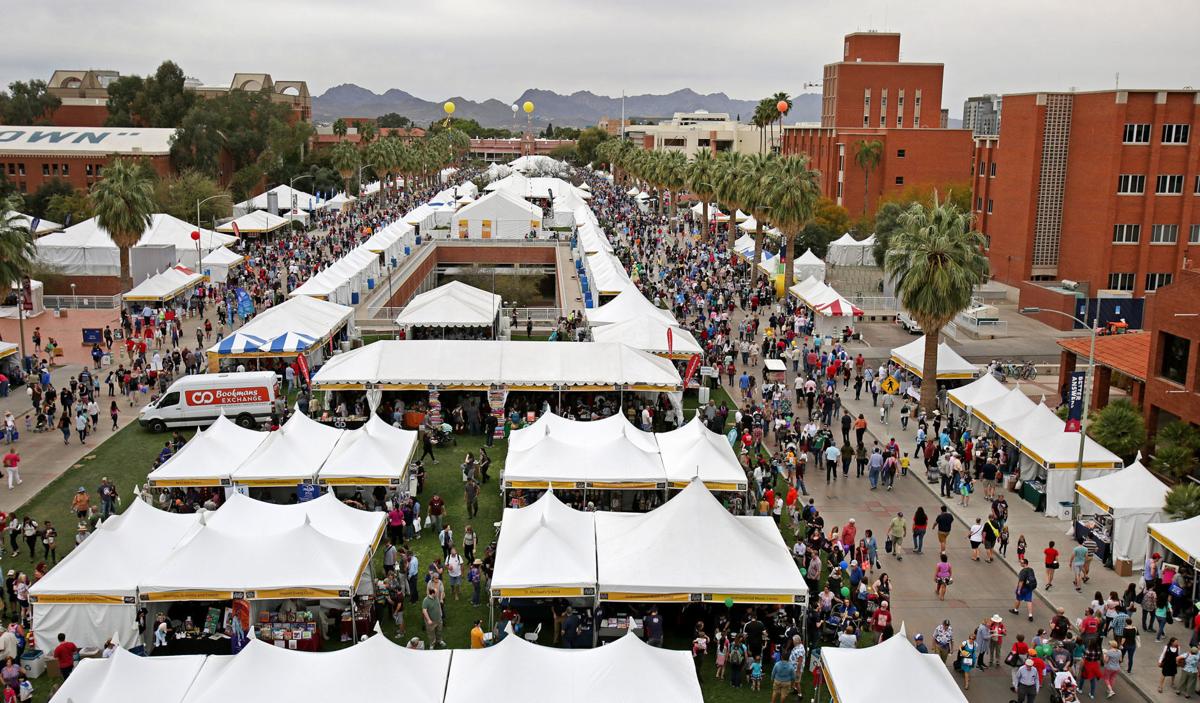 Calling all writers! It's time to get creative.
For the seventh year, the Tucson Festival of Books is throwing a literary awards competition for writers to flaunt their skills.
"Three years in, organizers of the amazing Tucson Festival of Books were eager to include more writing as part of the Festival," says Meg Files, Director of the Tucson Festival of Books Literary Awards and Masters Workshop.
Files says they've previously received submissions from writers all over the globe, including India, Japan, and Iran.
"Every year, the quality of the submissions has knocked my socks off," she says. "I have been heartened to see the world's thriving need to write."
During the competition's first year, more than 300 submissions were entered. By the sixth year, more than 650 submissions flooded the contest.
But now onto the competition details.
Writers can submit fiction — a short story or novel chapter, perhaps. You can submit nonfiction. You can submit poetry, which can be of any length.
And you have until Halloween to enter.
Among the guidelines: each submission shouldn't be longer than 5,000 words, should be double-spaced, and the genre must be labeled. They also can't be published pieces, though self-published is allowed.
What's not allowed? Stories for children or young adults, academic nonfiction, or how-to nonfiction. But other than that, let your creativity flow.
Also, you have to be 18 or over to enter. To see a full list of the guidelines or to submit an entry, visit tucne.ws/litawards.
While you can enter as many times as you'd like, the competition charges $20 per entry.
First place winners will win $1,000. Second place winners will win $500, and third place winners will take home $250. Winners will be notified a few days before Christmas.
The winners will also be given scholarships to the Tucson Festival of Books Masters Workshop next March.
Contact reporter Gloria Knott at gknott@tucson.com or 573-4235. On Twitter: @gloriaeknott