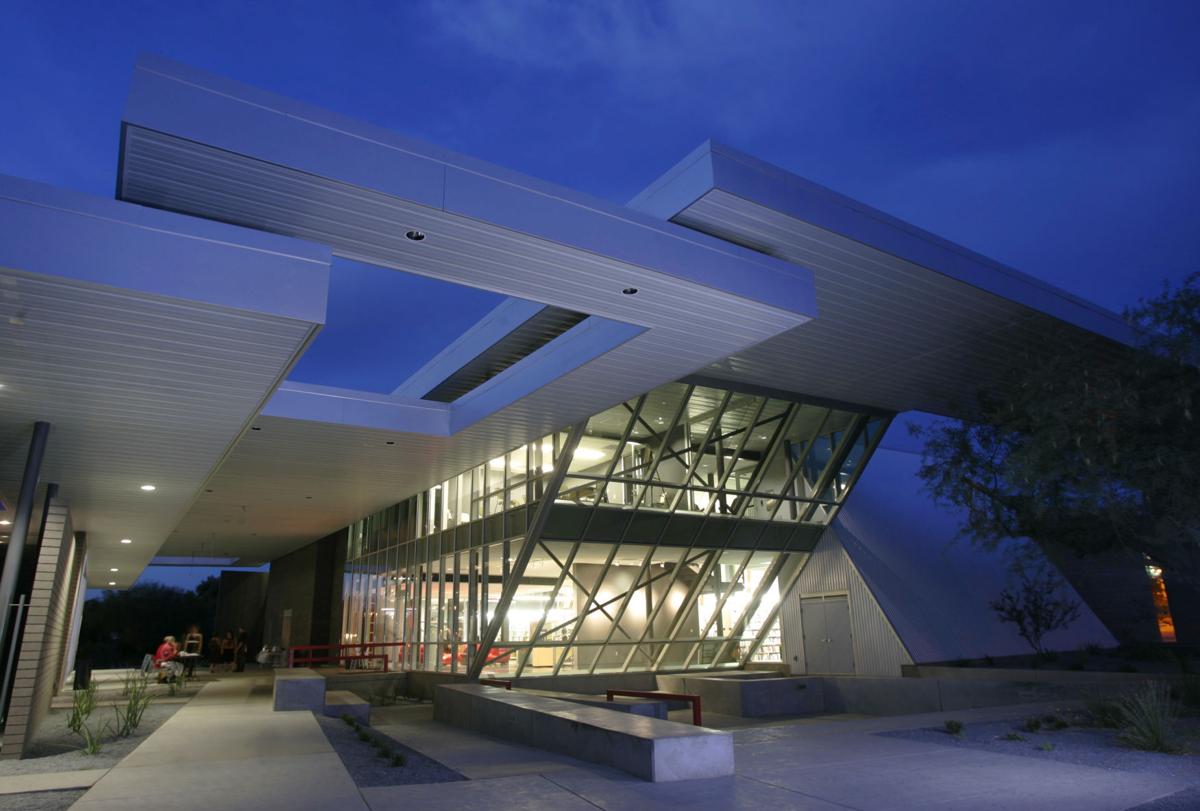 Shortly before 1 o'clock on a recent Wednesday afternoon, Sarah Kortemeier slipped into a workstation at the University of Arizona Poetry Center, did a quick spritz of disinfectant on the telephone, and quietly waited.
Until 1:03 p.m., when the phone began ringing and Kortemeier began fielding calls from poetry lovers both near and far.
Welcome to "Ask the Librarian," one of the interactive offerings the center rolled out after the coronavirus lockdown closed the doors last spring.
Libraries, bookstores and other book businesses have been handcuffed for almost a year by the COVID-19 pandemic, but many have found fun and creative ways to stay connected to their patrons.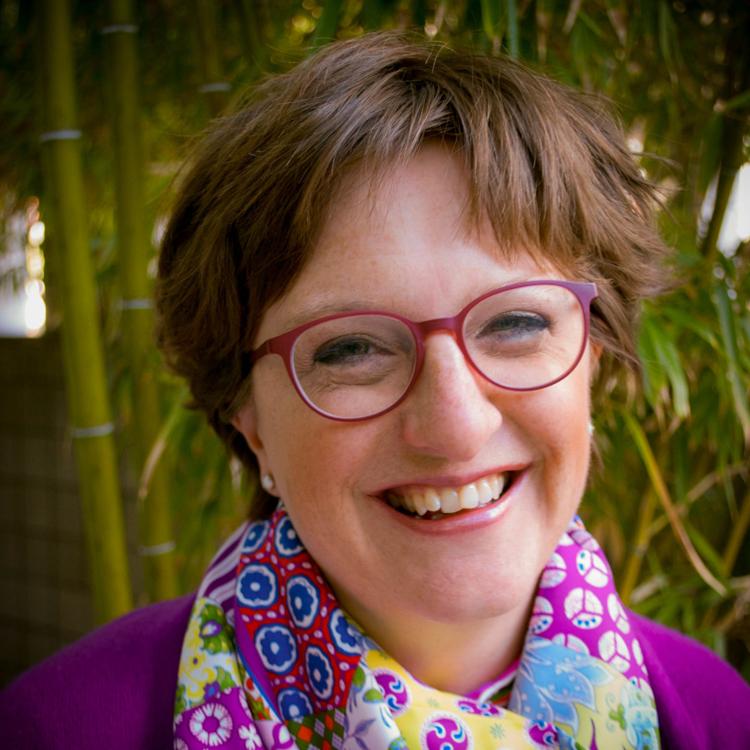 At the Poetry Center, one of them is Ask the Librarian: Sarah Kortemeier. She has spoken with callers from throughout the United States and several countries overseas. She hears from academics doing deep research into little-known poets. She hears from honors students in high school and grad students in college who are looking for reference materials no longer accessible in the usual places.
"A lot of the callers are people planning special occasions," Kortemeier said. "Weddings, funerals, anniversary parties. … On a lot of those big occasions, the right line of poetry can perfectly sum up why you're all there. Most people don't think of poetry every day, but poetry can help us make sense of things."
Students interested in "build-a-bridge" literature have requested examples of multicultural, multilingual poems and poets such as Ofelia Zepeda and Eduardo Corral.
One caller was looking for poems that addressed or referenced 1980s video games.
"The high point of my week is when the phone rings on Wednesday afternoon," Kortemeier said. "It's wonderful talking to people who are so passionate about poetry. I learn a lot from them. A lot of times I think people just need to talk to somebody about something they've just read or a poet they've just discovered."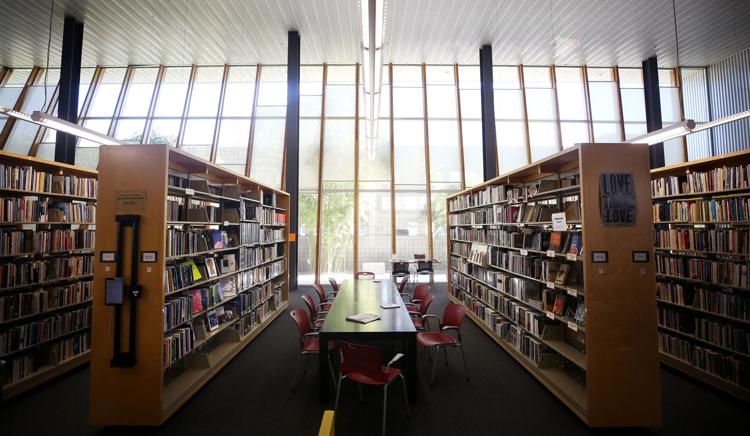 The Poetry Center has the most complete collection of modern poetry in the U.S. so it is often a go-to resource for scholars and students. The center does not check out its books or materials, though. It is designed to be a place where visitors can read and reflect. So the library doors will remain closed until they can safely be opened again.
In the meantime, "The Librarian" can be reached by dialing the Poetry Center's main number — 626-3765 — every Wednesday from 1 to 4 p.m.
"If you feel any stirrings of curiosity about something you've read, I'll be here," she promised.
OTHER CREATIVE WAYS OF DOING BUSINESS
All of the Poetry Center's programing is now online, and Executive Director Tyler Meier expects some of those vehicles to stay in place after the coast is clear. One of the most popular is "Poetry Centered," a podcast that invites contemporary poets to explore the Center's archive.
Independent bookstores are being creative, too. Mostly Books now offers a "Quarantine Surprise" program curbside. Just call the store at 571-0110, name your favorite genre and pick the dollar amount you're ready to pay. Mostly Books will run a surprise book or a bag of books to your car. Mostly Books staff members have become personal shoppers for many of their regulars, and report they now feel closer than ever to some of their best customers. Bookmans and Antigone Books are open daily but are limiting in-store capacity to ensure social distancing. The Book Stop is open for browsing — the door will remain locked, though, so knock when you arrive.
All branches of the Pima County Public Library are closed, but curbside pickup is available and the E-Library fully accessible. The library has its own "Ask a Librarian" offering. Email your inquiries to AskALibrarian@pima.gov. Library book clubs now gather online, and the library offers online classes on how to use Zoom.
Stay up to date on news from the Tucson book community by following Book Marks Tucson (@BookTucson) on Twitter.