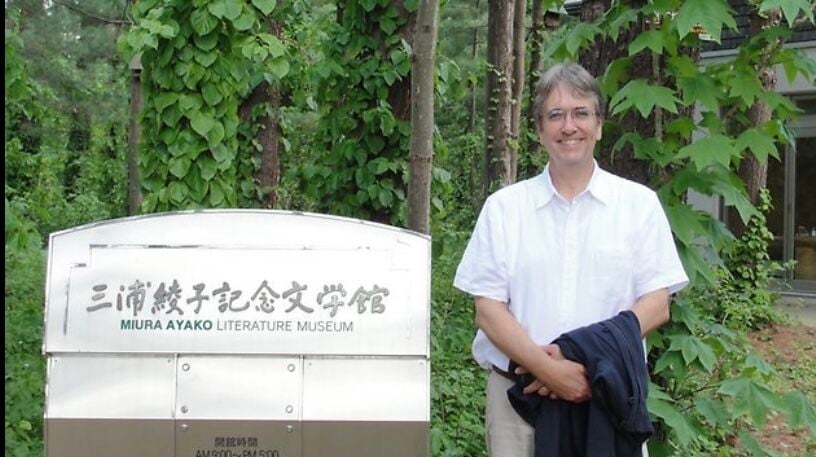 Earlier this month, Philip Gabriel's new book was headline news throughout the English-speaking world. Within a week of its release, it had climbed to No. 11 on the New York Times bestseller list. But if you were looking for Gabriel on the champagne circuit in New York City or London, you were looking in the wrong place.
He was here, in Tucson, quietly doing what he's been doing almost 40 years: teaching Japanese Literature at the University of Arizona.
"I did an interview with the Japan Times, I think, but the phone hasn't exactly been ringing off the hook," Gabriel laughed.
Such is the life of a literary translator, even if your author is literary superstar Haruki Murakami of Japan.
Murakami's latest book, "First Person Singular," is a collection of stories published in Japanese last summer. The long-awaited English edition, translated by Gabriel, released April 6.
Murakami would not need Gabriel's help to say "so far, so good" when judging the book's success thus far.
Readers often overlook the critical importance of literary translations to authors who publish internationally. When done well, the translation carries the same power, subtlety, and emotional punch of the original.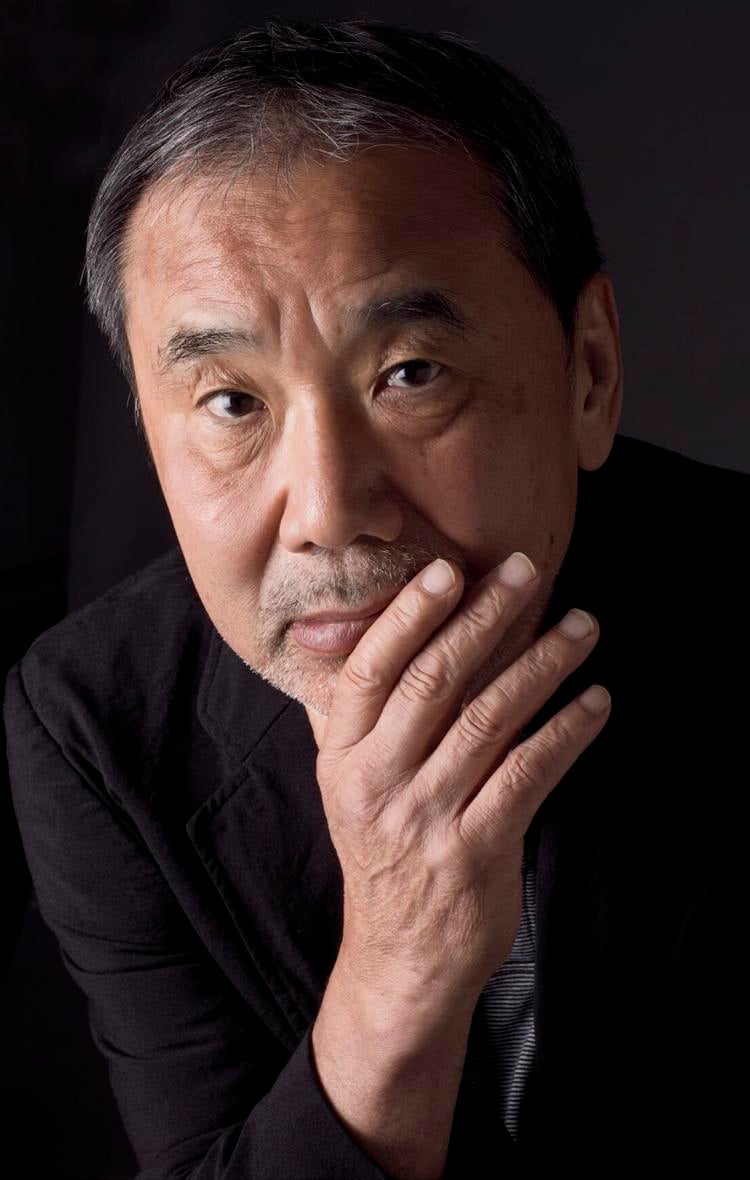 No one appreciates the pivotal role of translator more than Murakami. He is one of the world's best-selling authors because he is read in more than 50 languages. He happily credits much of his success to the small army of collaborators who make sure nothing is lost in translation.
Gabriel, who has been translating for Murakami since the early 1990s, is now one of two people who translate the author's work into English.
While English is his native language – Gabriel was born to an Army family at Fort Ord – Japanese was his fourth or fifth.
"My stepfather taught Russian, Chinese and German at West Point when I was growing up," he explained. "We always had multilingual people around our home and it got me interested in learning languages. I tried Russian, switched to Chinese, and later – in college – learned to love Japanese novels. I was fascinated by them. I wanted to read them in the original."
He got a job teaching in Japan, learned to speak Japanese, and eventually discovered translation through a small study group of Japanese and American teachers.
"We met every week and read over original Japanese stories line-by-line, comparing them to the English translation," Gabriel said. "We each started doing some translations ourselves and I realized it might be something I could do in the future."
While in graduate school at the University of Hawaii, Gabriel began translating some of Murakami's short stories just for himself. Eventually, some were published. They came to the author's attention. He liked what he saw.
Gabriel's first major project with Murakami was "South of the Border, West of the Sun," which was published in Japanese in 1992. Gabriel's English translation was released in 1999. Murakami has been keeping him busy ever since. In addition to his books, Murakami sometimes writes stories that appear in magazines such as The New Yorker.
Translating any author is tricky. Translating one as popular and stylized as Murakami is doubly so.
"People recognize his voice for sure," Gabriel admitted. "If it sounds off, his readers will notice. I think I recognize what's distinctive about his work and try my best to convey it."
Most projects require about a year; nine months for the translation and two to three more for the editing. During that time, Gabriel will disassemble every paragraph, line by line. He will write multiple drafts. He will solicit reviews by native speakers of Japanese.
"We always need help to make sure we're getting the nuances," he said. "Popular phrases, speech patterns and vernacular change all the time. I'm not in Japan, so it's easy for me to miss them sometimes."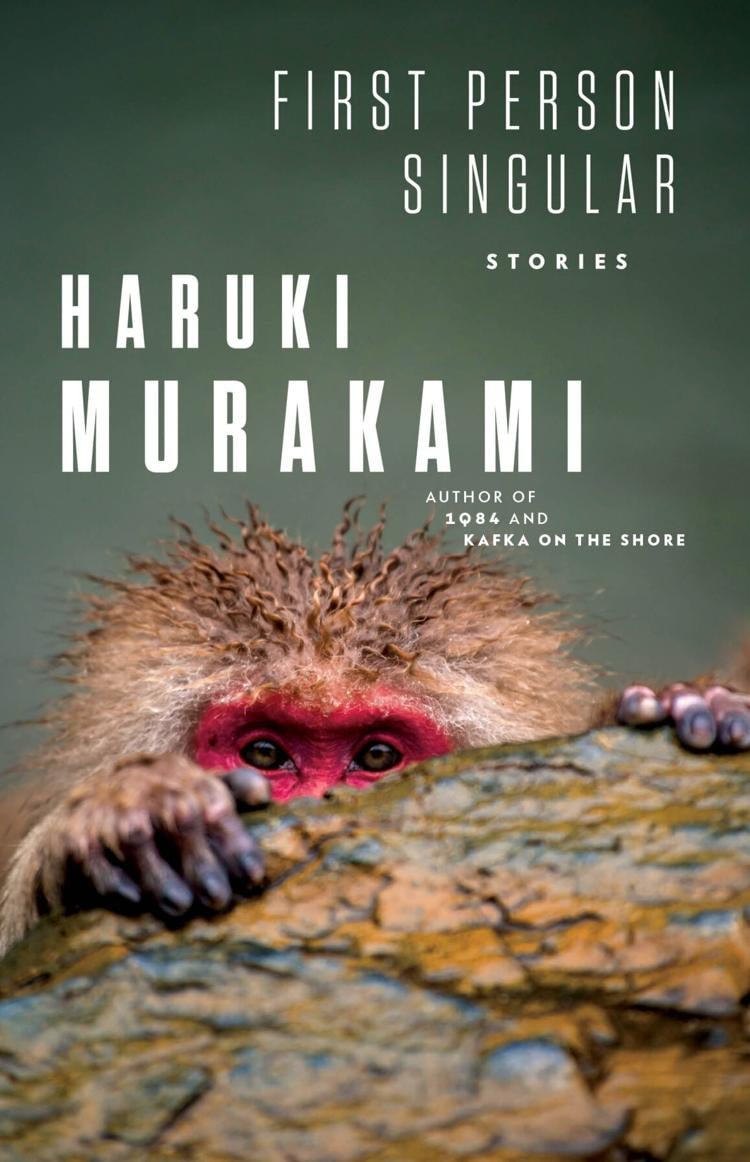 As a rule, Murakami doesn't see Gabriel's work until the translation is complete and ready for preliminary edits. The author provides feedback. After more than 25 years they understand each other well.
"Murakami himself is a translator so he understands the challenges we face," Gabriel said. "He sees what I'm trying to do. His feedback is amazingly helpful."
Interestingly, neither Murakami nor Gabriel enjoys the spotlight their books frequently attract. Gabriel is very much at home in Tucson. He likes his life on campus just fine. His fascination with Japanese literature is as strong as ever.
"I really enjoy discovering new authors," he admitted, "especially ones not known to Western audiences. At least not yet."
FOOTNOTES
Tucson is suddenly a good place to be if you are interested in translation. The American Literary Translators Association moved here last year and is now affiliated with UA's College of Humanities. ALTA's Executive Director, Elisabeth Jaquette, was a finalist for last year's National Book Award for her English language translation of "Minor Detail" by Adani Shibli in Arabic
The Food Network's Ted Allen and Tucson author John Birdsall will celebrate the birthday of James Beard in an online conversation May 5 at 10 a.m. Reservations for the program can be made at soazseniorpride.org. At the center of the session will be Birdsall's biography of the culinary giant, "The Man Who Ate Too Much."
The passing of Larry McMurtry reminded long-time local book people that one of his Booked Up bookshops was located here in Tucson. It operated for several years in the mid-1990s. McMurtry's first memoir, "Books," focused almost exclusively on his love of the bookselling business.
Get day-to-day updates about the Tucson book community by following Book Marks Arizona
(@BookArizona) on Twitter.