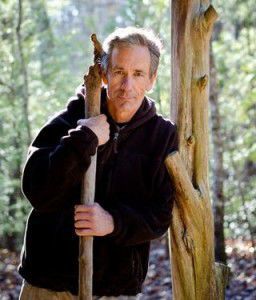 Author Mark Warren debunks myths and busts through fanciful folklore in "Promised Land," the final book in his historical-novel trilogy, "Wyatt Earp: An American Odyssey."
"Promised Land" takes Wyatt Earp, brothers Virgil and James, their wives, and 11 horses in a three-wagon caravan into Tombstone — a boomtown after the 1877 discovery of silver. There are tentacles of context from the first two books of the trilogy, but "Promised Land" stands alone.
Warren spent 63 years of researching Earp. He sifted through stories and tales, talked to historians and hiked into areas where Earp lived, worked and fought. Warren made dozens of trips to Tombstone and participated in organized seminars and lectures.
Through the book, Warren seeks to present a real man with flaws and strengths and to separate facts from the legends and exaggerations.
As "Promised Land" begins, Earp nears Tombstone and promptly dismisses his plan to establish his own stage line after seeing a number of express companies operating around Tombstone. The market was saturated so he moves onto other endeavors — guarding Wells Fargo shipments, dealing faro, mining and, of course, maintaining law and order.
The book presents an understanding of the situations and events leading up to the 30-second gunfight that defined Tombstone and Earp.
Stealing and rebranding livestock, smuggling across the border, conspiracies, undercover operatives, a devastating fire and election fraud build mistrust and tension.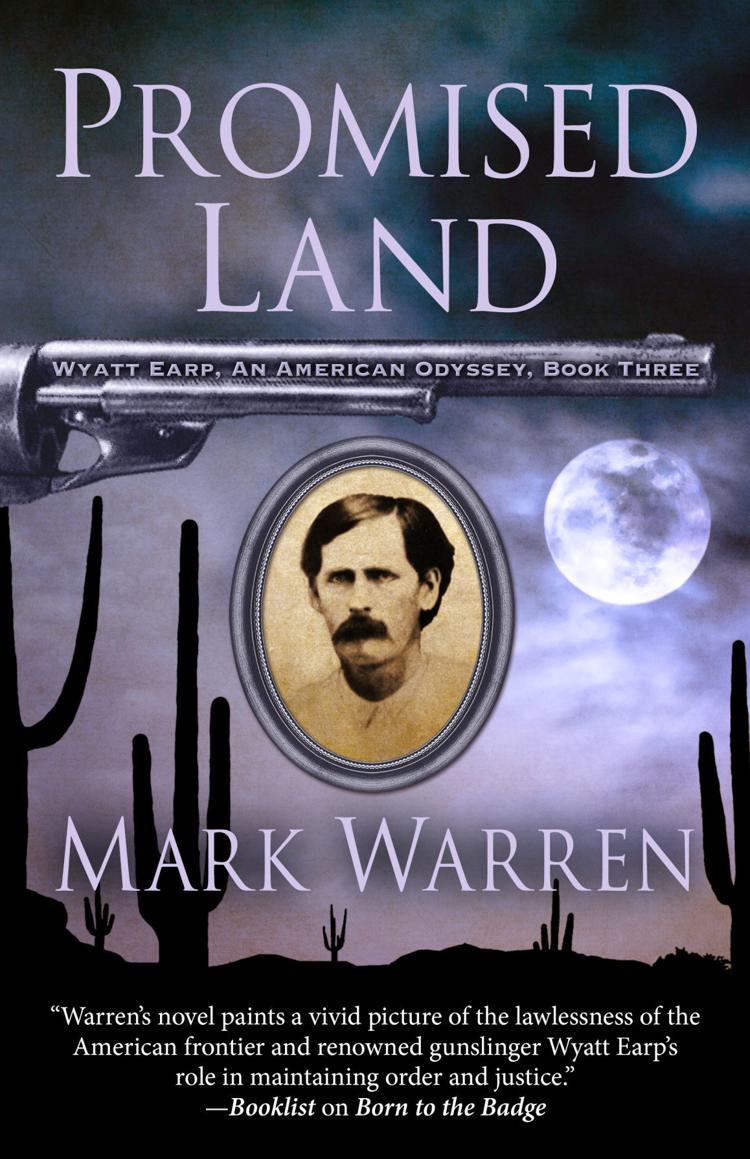 The characters we've heard about in movies and when walking the wood-plank sidewalks of Tombstone populate "Promised Land," such as Ike and Billy Clanton, Tom and Frank McLaury, William Brocius, Johnny Ringo and Doc Holliday.
"Virtually every named character in this book … is a historical part of the Earp record and is represented in this work in an accurate manner, as far as I now understand his or her personality across this reach of time," Warren says in the book's afterword.
Warren brings new light to the Wyatt Earp's relationship with drug- and alcohol-addicted Mattie Blaylock, who came with him to Tombstone without a marriage certificate. Warren also explores and explains the aftermath of the gunfight — the fatal shooting of brother Morgan Earp, Wyatt Earp's retribution and his leaving Tombstone.
Maps of Tombstone and the surrounding area at the beginning of the book give the reader perspective and add a sense of place. The afterword wraps up most of the characters' stories — no wondering "what happened to." A brief "who's who" explanation of characters could have accompanied the maps and made following the story even easier.
Warren operates Medicine Bow, a school in the Southern Appalachians, where he teaches nature classes and survival skills of the Cherokees. Learn more about Warren at wyattearpanamericanodyssey.com.