If you've been looking to sink your teeth into some southwestern-themed literature, we have a list of the best reads of 2018 courtesy the Pima County Public Library and Friends of the Pima County Public Library.
The 42nd annual edition of "Southwest Books of the Year: Best Reading 2018" looks to shine a light on titles about Southwest subjects or that are set in the Southwest.
The top picks were reviewed by a panel of six subject specialists and come recommended by two or more panelists.
Selections range from fiction and mysteries to history, poetry, art, food, and nature writing — all specific to our corner of the planet.
TOP PICKS 2018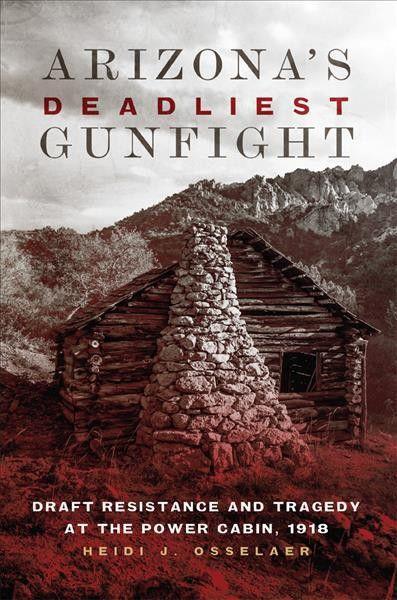 "Arizona's Deadliest Gunfight: Draft Resistance and Tragedy at the Power Cabin, 1918"
By Heidi J. Osselaer. University of Oklahoma Press / History
Long before sun-up on a frigid February morning, gunfire tore through an Arizona mining shack spraying splinters of wood and blood into history. Within minutes, Sheriff Frank McBride, two deputies and Jeff Power lay dead. Jeff's sons Tom and John, and hired hand Tom Sisson lit out horseback — prompting the largest manhunt in Arizona history. For 28 days the fugitives traversed the rugged rock formations in the Dragoons and Chiricahuas and along the Sulphur Springs Valley grasslands before surrendering to three cavalrymen patrolling the Mexican border. Speculation still lingers about what prompted the raid on the Power camp. Based on meticulous research, Osselaer asserts that the brothers' refusal to register for the mandatory draft, the nation's frenzied patriotism, and the government's heavy-handed enforcement all contributed to the shoot-out. This compulsive page-turner examines the end of an era and a family whose legacy of hard work, hard luck and small illicit gains played out on the bloody ground of a lonely canyon.
— Panelist Vicki Ann Duraine. Also selected by Bruce Dinges.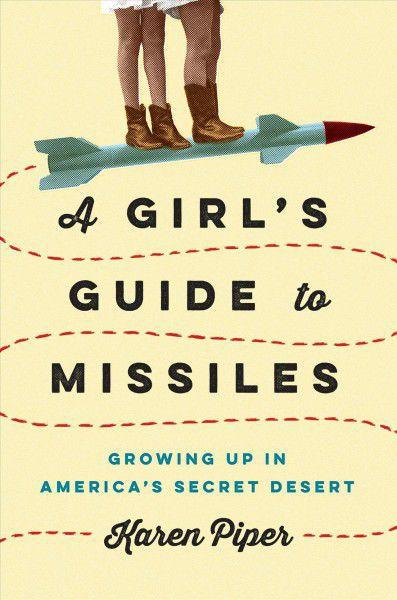 "A Girl's Guide to Missiles"
By Karen Piper. Viking Press / Memoir
America, some wag once said, is a land that is geographically tilted, so that everything loose rolls to California. It's true, California is a weird place, with a higher surrealism quotient than most locales. It's even stranger out in the nuclear-age Mojave Desert, where, in the postwar era, the U.S. government built laboratories, test facilities and whole cities. Karen Piper, a lively writer who has specialized before in environmental issues, grew up at China Lake in a household headed by two eccentric scientists who worked on missile projects that the rest of us were never meant to learn about — and certainly not how much we were paying for them. Her memoir paints an exactingly odd portrait of a place where stolen kisses were the least of the secrets hidden, a place fueled by science and technology, but where church schools held sway and evolution was a verboten subject. It's the kind of place that many inhabitants would just as soon forget, but that Piper gracefully records so that "history would not be erased."
— Panelist Gregory McNamee. Also selected by Bruce Dinges, Vicki Ann Duraine, Christine Wald-Hopkins and Helene Woodhams.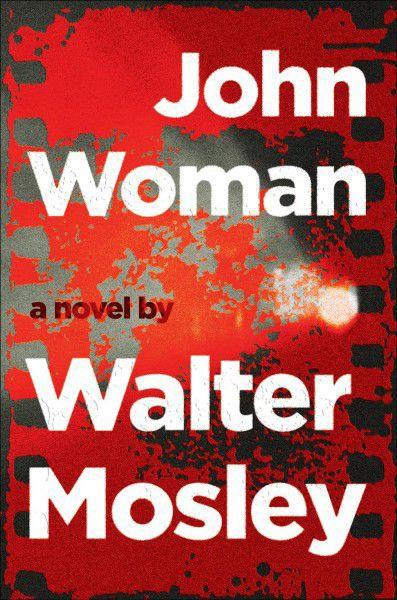 "John Woman"
By Walter Mosley. Atlantic Monthly Press / Fiction
"We are bit players in events that surpass the religions, sciences and philosophies of the world." So says Professor John Woman, who is on the verge of being denied tenure and booted from a mysterious private college within striking distance of Phoenix. Mysterious? Yes: It harbors Cold War secrets, and it sits atop a hidden lake, far underground, with a population of blind sturgeons. Moreover, it's run by a cabal of deep-thinking but sinister-minded people who make Keyser Söze look like an underachiever. John Woman fits in, but only to the extent that it's not his real name, and he's killed a man and broken a whole bunch of other rules besides. Mosley ("Devil in a Blue Dress") is an ascended master of the socially-conscious murder mystery. Here he adds a deep well of subtle philosophical argument based on mountains of reading and years of thinking. The book isn't for every taste, and certainly not for younger readers, but those who come to it will find themselves thinking of Professor Woman and his offbeat theories long after they reach the end of Mosley's beguiling yarn.
— Panelist Gregory McNamee. Also selected by Bruce Dinges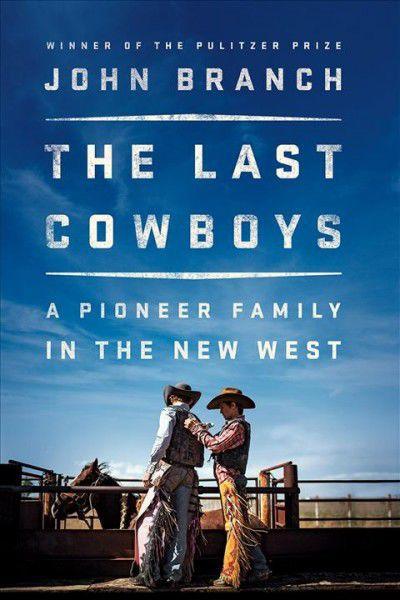 "The Last Cowboys: A Pioneer Family in the New West"
By John Branch. W. W. Norton / Nonfiction
A Pulitzer Prize-winning sports journalist introduces readers to the extended Wright clan, a fifth-generation southern Utah ranch family fighting to hold onto a 19th-century homestead and lifestyle threatened by the changing economics and culture of the 21st century West. Branch writes with empathy and understanding, describing the ranch's uncertain relationship with federal range managers, Zion National Park staff, environmentalists, and encroaching recreational tourists as he follows Wright sons, cousins, and grandsons (four of them national bronc riding champions) in their pursuit of prize money to plow back into ranching operations that they know will have to change. Branch draws a compelling portrait of uncommonly resilient men and women struggling to bridge the divide between the Old and New West.
— Panelist Bruce Dinges. Also selected by Helene Woodhams and Vicki Ann Duraine.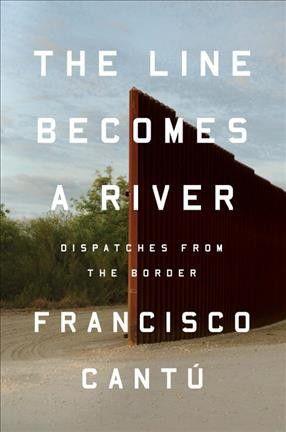 "The Line Becomes a River: Dispatches From the Border"
By Francisco Cantú. Riverhead Books / Memoir
The U.S.-Mexico boundary is both a metaphor and a harsh reality in this elegantly written reflection on how artificial lines drawn in the sand impact the bodies and souls of everyone who comes in contact with them. Raised by a single mother working as a park ranger in West Texas, Cantú describes how and why he enlisted in the U.S. Border Patrol, his experiences during a 3½-year stint patrolling the Yuma-El Paso sector, and the growing disillusionment that led him to leave law enforcement and pursue a graduate degree. His unsuccessful effort to rescue an acquaintance from deportation brings the story full circle. Cantú's first-hand experience and level-headed perspective offer hope that reality and common sense may yet have the last word in our heated immigration debate.
— Panelist Bruce Dinges. Also selected by Christine Wald-Hopkins and Helene Woodhams.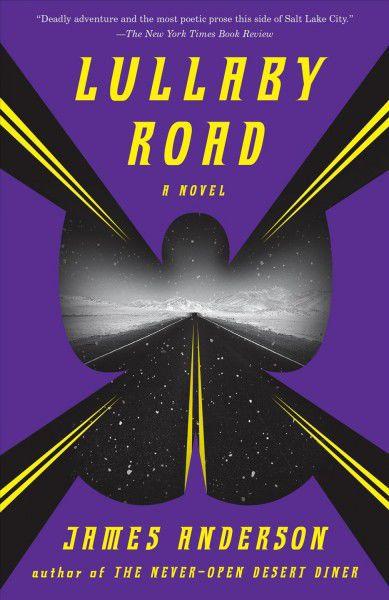 "Lullaby Road"
By James Anderson. Crown / Fiction
Despite its title, James Anderson's "Lullaby Road," with its subtly tightening suspense, will hardly lull you to sleep. As with Anderson's previous novel "The Never-Open Desert Diner," "Lullaby Road" takes place in the high desert of northern Utah. Narrator Ben Jones is a short-haul trucker who makes regular deliveries to the isolated "desert rats" of the region. A loner like his customers, this quick-to-brawl half-Native American, half-Jewish orphan with a police record would seem an unlikely candidate with whom to entrust a small child with a big dog. Yet someone does, and Ben takes her on the road until he can find her family. "Eccentric" doesn't begin to cover the characters and back stories in this cultural debris-field — laconic Walt, tending his Never-Open Desert Diner; John, preaching to empty deck chairs when he's not dragging a full-sized cross along the highway; Ginger, overseeing Ginger's Glass, Whatnots, Handmade Soap, and Ballroom Dance Emporium — but there's danger in their eccentricity that threatens a truck driver and a little girl.
— Panelist Christine Wald-Hopkins. Also selected by Gregory McNamee.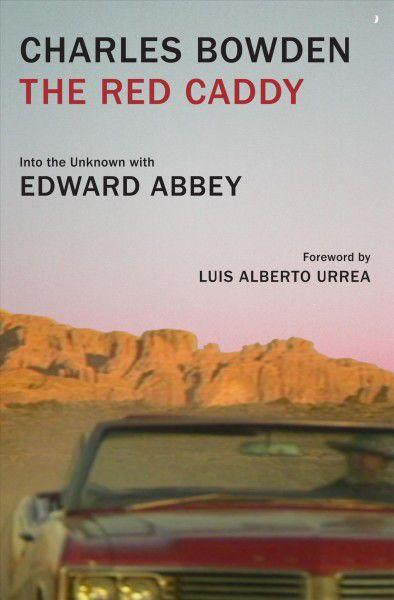 "The Red Caddy: Into the Unknown With Edward Abbey"
By Charles Bowden. University of Texas Press / Memoir
Chuck Bowden wasn't a sentimental man, but he recognized the value of an honest friend. In this slender memoir, written in 1994 and published here for the first time, he describes his sometimes-contentious relationship with fellow writer Edward Abbey, ruminates on the price of celebrity, and offers his own observations on man and nature. In an engaging foreword, Luis Alberto Urrea provides background on Abbey's iconic Cadillac convertible and shares the story of meeting Bowden in a Tucson hotel bar. With its elegant prose and uncompromising vision, this is vintage Bowden. Readers can look forward to future titles, reprints and original works, from the University of Texas Press.
— Panelist Bruce Dinges. Also selected by Gregory McNamee.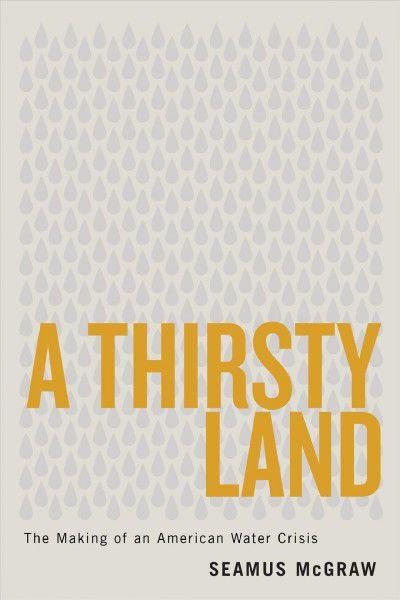 "A Thirsty Land: The Making of an American Water Crisis"
By Seamus McGraw. University of Texas Press / Nature & Environment
In his perceptive and highly readable book, McGraw describes how Texas has responded to the challenges of furnishing water to meet the needs of farmers and ranchers, industrial users and urbanites in a state threatened by either drought or flood, depending on which side of the 100th Meridian a person lives. Interviewing both scientific experts and everyday water users, he clearly delineates the competing interests, describes political and geological reality, and makes a compelling argument for statewide water policy that utilizes modern technology and fairly weighs parochial needs against the good of the whole. Chapters dealing with arid West Texas should resonate for policymakers across the Southwest and West.
— Panelist Bruce Dinges. Also selected by Gregory McNamee.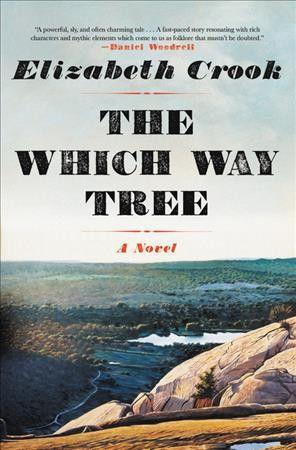 "The Which Way Tree"
By Elizabeth Crook. Little, Brown and Company / Fiction
"… when a cat has its eyes on a prey it will settle for nothing else." So says Benjamin, the teenage narrator of this riveting historical novel, in reference to the giant panther he and his young half-sister, Samantha, are stalking in the wilds of Civil War-era Texas. It's also an apt assessment of his volatile sibling, who was hideously maimed by the fearsome big cat when it killed her mother. Bent obsessively on revenge, Samantha will countenance no hindrance that comes between her and her sworn objective, to destroy the panther and claim its hide. But, not surprisingly, there are hindrances aplenty in the harsh western landscape, and not all the quirky characters Benjamin and Samantha encounter there wish the youngsters well. The trials and tribulations of the duo will keep you turning pages, but it's the pitch-perfect dialog that will beguile you — Benjamin's matter-of-fact and unintentionally droll narrative voice convincingly evokes the nineteenth century, and will put you in the mind of Charles Portis at his True Grit best.
— Panelist Helene Woodhams. Also selected by Bruce Dinges and Vicki Ann Duraine.
SOUTHWEST BOOKS OF THE YEAR FOR KIDS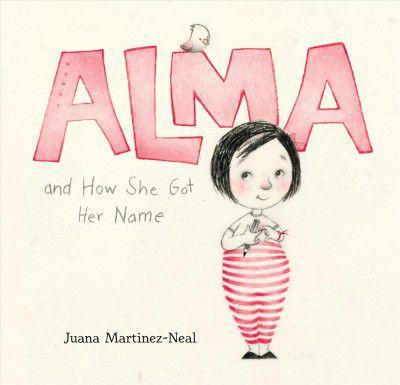 "Alma and How She Got Her Name"
By Juana Martinez-Neal. Candlewick Press / Ages 4–7
Alma Sofia Esperanza José Pura Candela has a very long name. In this picture book, daddy tells Alma how she was given her names, which all come from ancestors and relatives. Each name has a unique story to go along with it: Sofia was Alma's grandmother who loved books, poetry and jasmine flowers; Esperanza was Alma's great-grandmother who always hoped to travel. This story envelops readers like a hug.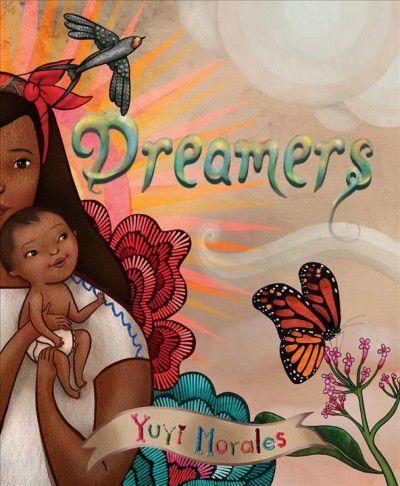 "Dreamers"
By Yuyi Morales. Neal Porter Books / Ages 4–7
With warm, sparkling prose, Morales tells the story of a baby, born in Mexico, who moves to San Francisco with his mother. Mother and baby are called caminantes (people who walk) because they have traveled across the border to the United States. As they wander through the unfamiliar city and are told not to play in the fountain, mom and baby come upon the public library. At first the library seems to them to be suspicious and improbable, but it quickly becomes surprising and unbelievable when they discover that it is an oasis of books to borrow, filled with information about everything in the world.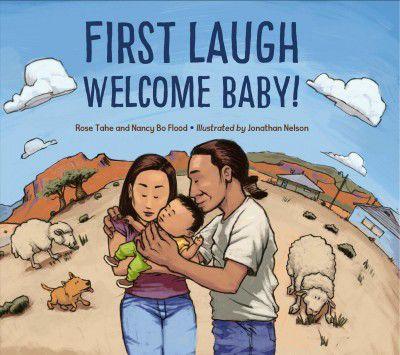 "First Laugh Welcome, Baby"
By Rose Ann Tahe and Nancy Bo Flood; Illustrated by Jonathan Nelson. Charlesbridge / Ages 4–7
Family members play with the new baby, trying to get him laugh. He remains somber, though, until grandfather lifts him high in the air and gets a gleeful response. It's an honor for grandfather to be the one who made the baby laugh. Amid claps and cheers the family has a special ceremony, the First Laugh Ceremony, to welcome the new baby into the family and into the clans.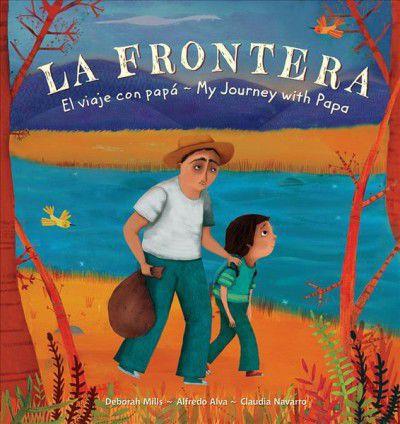 "La Frontera El Viaje con Papá – My Journey With Papa"
By Deborah Mills and Alfredo Alva; Illustrated by Claudia Navarro. Barefoot Books / Ages 8–12
In this bilingual picture book, Alfredo and his papá journey across the Rio Grande River on an inner tube to look for work to support the family in Guanajuato, Mexico. Their arduous journey continues when they reach the United States, and they must walk for days. Finally, Alfredo's papá finds a job and Alfredo takes a bus to school. Four long years later, the family is finally reunited. Based on the true story of Alfredo Alva's childhood journey to the U.S.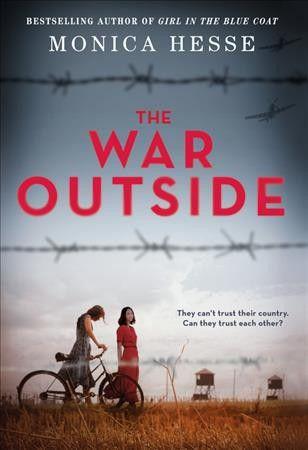 "The War Outside"
By Monica Hesse. Little, Brown and Company / Ages 12 and up
Margot, a teen of German background and Haruko, who is of Japanese descent, are both relocated with their families to an internment camp in Crystal City, Texas, during World War II. Despite their differences the girls become friends in the camp, where they share a common struggle with anxiety, suspicion, doubt, and fear. This story movingly recalls a dark period in American history, when innocent people were unjustly punished.
— Kids titles selected by Ann Dickinson