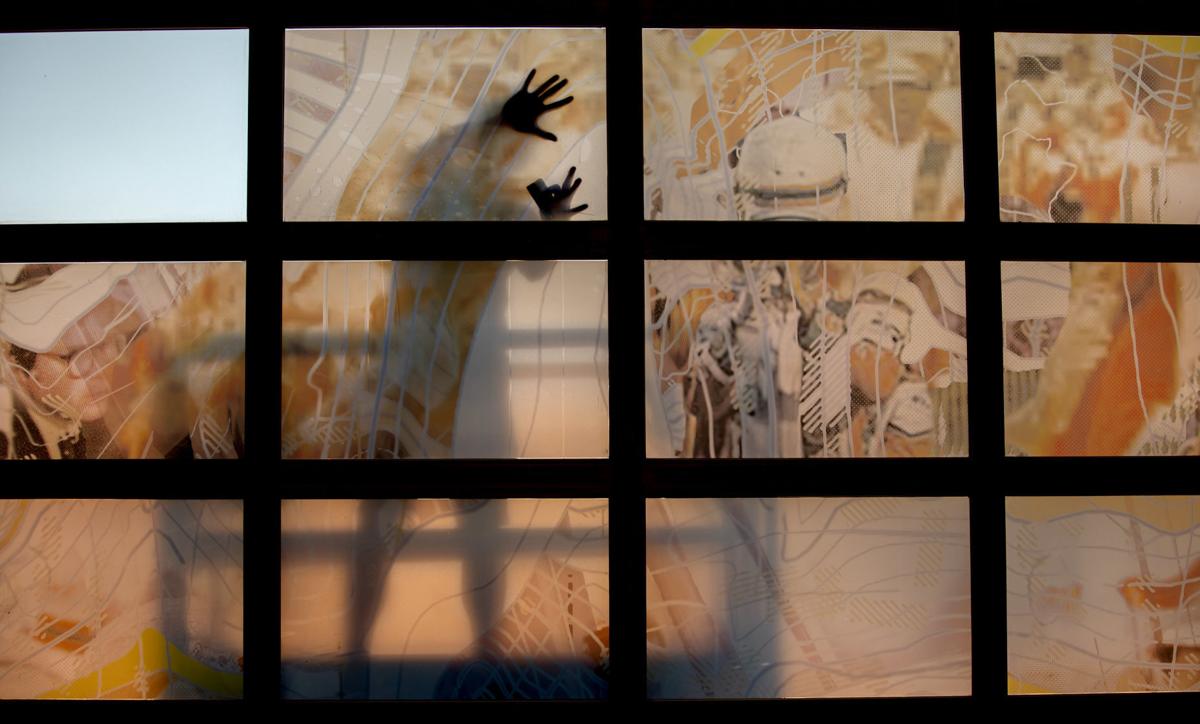 The Museum of Contemporary Art Tucson's first exhibition since closing its doors in March stretches across six large windows the length of the north side of the building.
The installation, dubbed "Action Painting," created by artist and writer Jibade-Khalil Huffman, is laid out in three parts — as a vinyl collage, as multichannel video projections and composite sound work, according to the museum.
Huffman's art explores the different layers of violence and disenfranchisement leading up to this year's mass protests against police violence and white supremacy culture.
"This is one moment in time, and I think collectively people are resisting oppression and these unjust systems, police brutality in particular, against Black Americans," said Laura Copelin, interim director and curator at MOCA. "It feels really important to be able to think about that through art, which often opens up conversations about really difficult topics."
The collage is made up of bright colors displaying marching bands, topographical lines and morphing, musical forms that can be seen during the daytime.
At night, the museum becomes a light box that screens a multichannel video of toppling statues and bright spotlights that change colors every few seconds.
A 20-minute sound work, playing on a loop, reflects both trauma and celebration of the times, according to MOCA.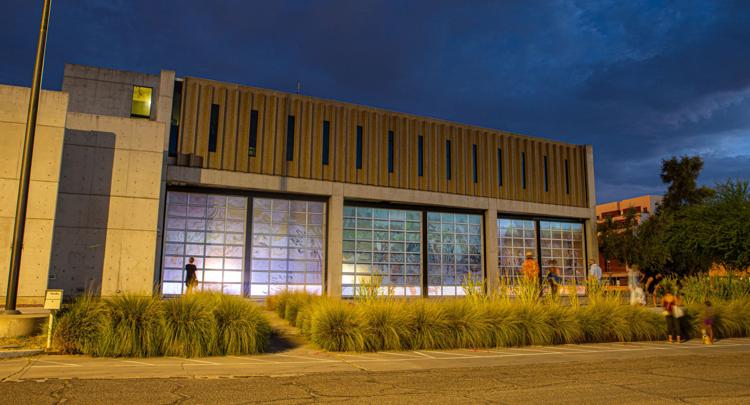 "I wanted the piece to be very colorful and light, and thinking about the uniforms of those bands, and just the sunshine they are playing in," Huffman said of the exhibition. "That, contrasted with the other images in the video of statues being toppled, has a different kind of light, one that is typically during the day, bright, daytime sunny; or it is at night where you have this bright, harsh spotlight."
Huffman, who has been working on this piece of artwork since last fall, noted the work "is so big already, and even if you take this in as a series of sensations, light, color and sound, it is never a thing you are weighed down by. I didn't want it to visually weigh you down."
Though the artwork represents the violence that is happening in the U.S. today, Huffman's main focus is celebrating Black joy.
"I think art has a place within this (time) but it is something else," Huffman said. "A response of joy is not one of ignoring what's happening. It's another kind of resistance."
Huffman lives in North Carolina, but his gallery is based in Los Angeles. He creates videos, photos and installations and does this mainly through making light boxes and using projections.
Copelin has worked with Huffman in the past and knew Huffman could adapt his work to a large-scale public installation in a short time, while also having a timeless piece of art.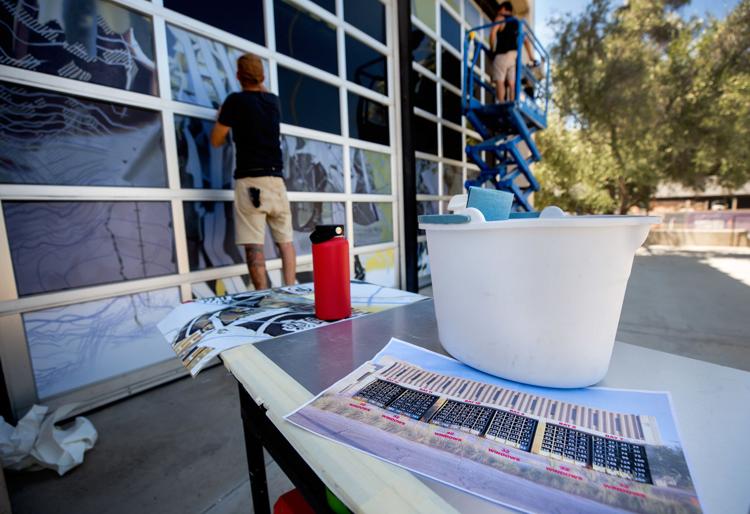 Having the exhibition outside, the community can view the artwork at all hours of the day.
"What's really interesting is that people who are biking by, or driving by will slow down and get out of their car sometimes, or get off their bike and come up to the installations and listen and look at it," Copelin said. "It is probably getting a lot more traffic just by virtue of being on the street and being accessible at all hours and to everyone. And it's free."
Facial coverings and the practice of social distancing are required for those visiting the exhibition, said Copelin, adding that MOCA Tucson has had to adapt since the pandemic moving all of its programs and lectures to an online platform. Most people who experience visual arts are used to seeing it in person, so it was a challenge for the museum to be closed, she said.
MOCA Tucson's next exhibition will be hosted in-person in the museum's grand hall on Oct. 3. It will be free to the public throughout the fall as a thanks to the community for being patient through the closing.
"When we are going to reopen, we are going to do it in a very limited way, in a very limited capacity, and we are following all the recommendations from the Center of Disease Control and Prevention and from Pima County," Copelin said. "We are going to try and do things as safely as possible."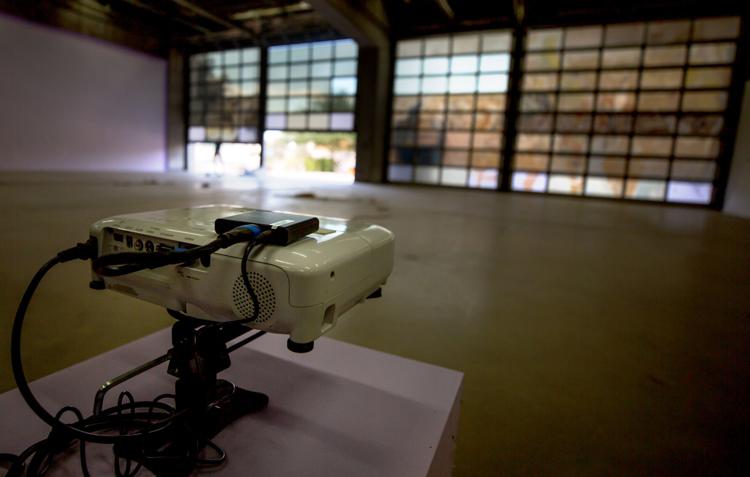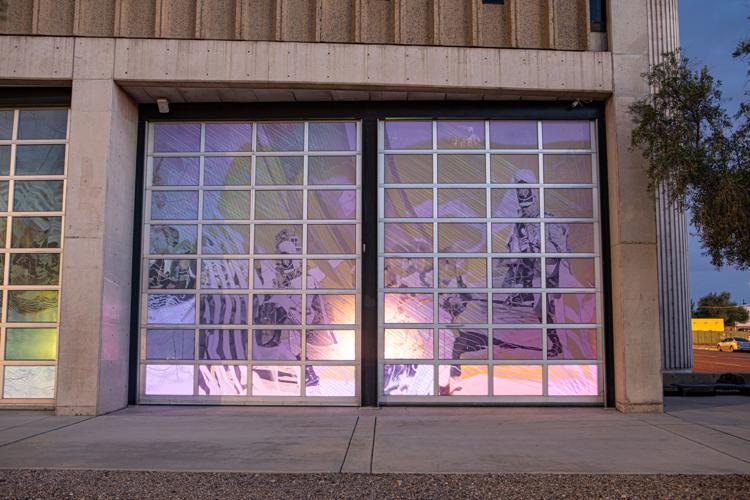 Stay up-to-date on what's happening
Receive the latest in local entertainment news in your inbox weekly!