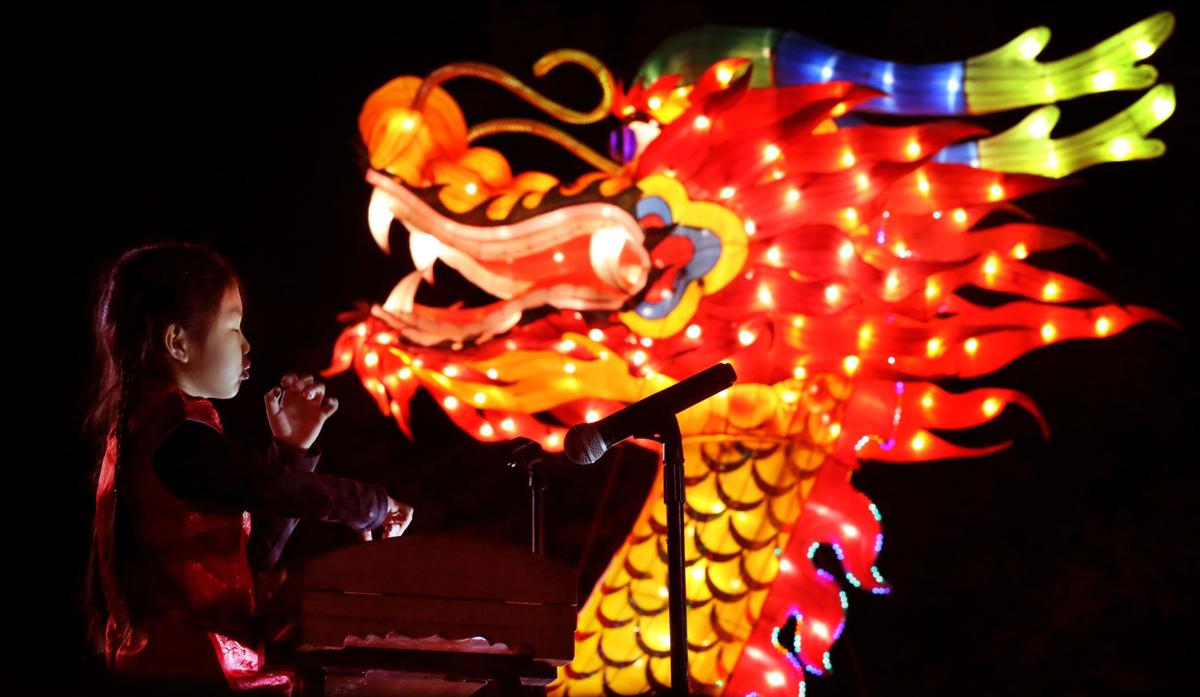 Hundreds of colorful and colossal Chinese lantern displays will light up Reid Park Zoo this spring.
The Asian Lantern Festival kicks off Thursday, Feb. 13, and runs through March 30.
For those who attended the 2019 festival, 80% of the lantern displays are new this year.
Highlights will include a 40-foot phoenix, flamboyant peacock flock and giant rhinoceros.
Put on in partnership with Tianyu Arts & Culture Inc., the Confucius Institute at the University of Arizona, and the Tucson Chinese Cultural Center, the event features authentic music, dance and acrobatic performances, as well as Asian-inspired foods, Pan-Asian arts and other activities.
The festival is open from 6 to 9 p.m. Thursdays through Sundays through March 1, and nightly from March 5 to 30.
Tickets, available at reidparkzoo.org, are $18 for adults, $16 for children ages 2-14. Children two and under get in free.