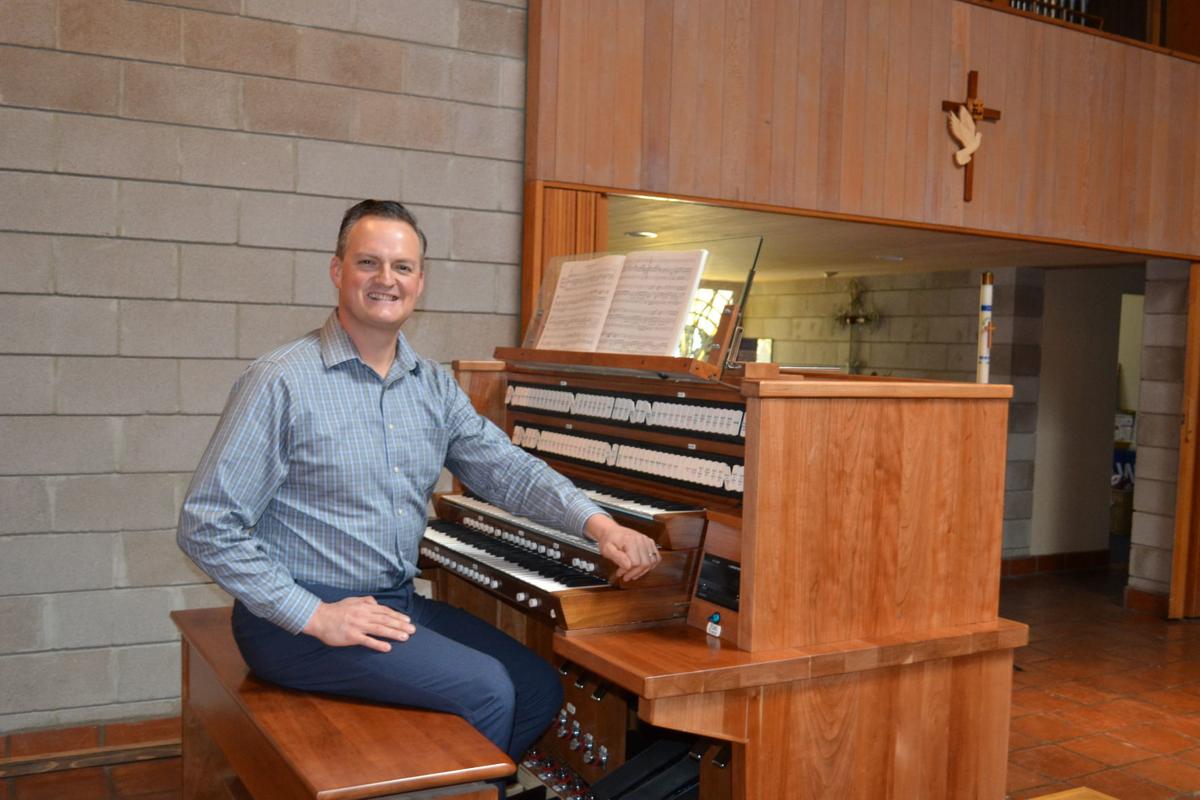 Dove of Peace Lutheran Church is so excited to show off its renovated Muller pipe organ when it is completed this fall that it's offering a sneak peek this weekend.
On Sunday, June 28, the church at 665 W. Roller Coaster Road will host a virtual organ concert featuring its organist, Kevin Seal, at 2 p.m. The concert will be livestreamed at facebook.com/DoveOfPeaceTucson.
It will be the first big public performance on the instrument since Phoenix organist Guy Whatley, a regular with Tucson's True Concord Voices & Orchestra, performed a concert in 2017 to commemorate the 500th anniversary of the Reformation.
Work on the renovation, which will expand the pipe organ's capacity, began soon afterward and is expected to be completed early this fall, said Dove of Peace music director Eric Holtan.
Whatley is still set to play the organ in its official debut concert in the fall, Holtan said.
"We thought that in the meantime, given the dearth of classical events in the area (with) the COVID situation, this would be an opportunity to provide a classical music event in a safe way," said Holtan. "It also gives us a little practice because we are going to start livestreaming our worship services. We've been doing podcasts to this point."
Dove of Peace has yet to resume in-person church services, even though Gov. Doug Ducey gave churches the green light to do so when his nearly two-month-old stay-at-home order expired May 15. Holtan said the church has been broadcasting its services as podcasts and will wait until the state has 14 consecutive days of COVID case decreases before resuming in-person. In the meantime, the church is figuring out how to livestream its Sunday service on Facebook.
Seal, an Oregon native who came to Tucson four years ago to pursue a doctoral degree in choral conducting at the University of Arizona, will perform a program of chorale preludes that showcase the versatility of the pipe organ.
The organ has three keyboards, each controlling a different set of pipes that offer a variety of tonal colors, sounds and pitches, he said.
"You hear what you might think of the standard organ sound, and we have some of that on there. Then there's a wide variety of sounds that in some way imitate orchestral sounds, like stops that sound like flutes, an oboe, trumpets and even those that sound like the string section," Seal said.
Holtan said the renovation, which he called a 40-year tune-up, expands the instrument's versatility with additional pipes to accommodate the church's growing musical needs. In addition to church services, Dove of Peace has for the past 17 years hosted free classical music recitals for the community to raise funds for local nonprofit organizations. The series, featuring Tucson professional musicians, included a 10-year Beethoven sonata project that covered the composer's complete sonata cycle. That series concluded in December.
Seal's program, "Songs of Joy and Comfort: A History of the Chorale Prelude," includes works from the 16th century through the 20th by composers including the lesser known Dutch composer/organist Jan Pieterszoon Sweelinck and German organist Hugo Distler, and the composing giant Brahms.
Contact reporter Cathalena E. Burch at cburch@tucson.com or 573-4642. On Twitter: @Starburch
Stay up-to-date on what's happening
Receive the latest in local entertainment news in your inbox weekly!