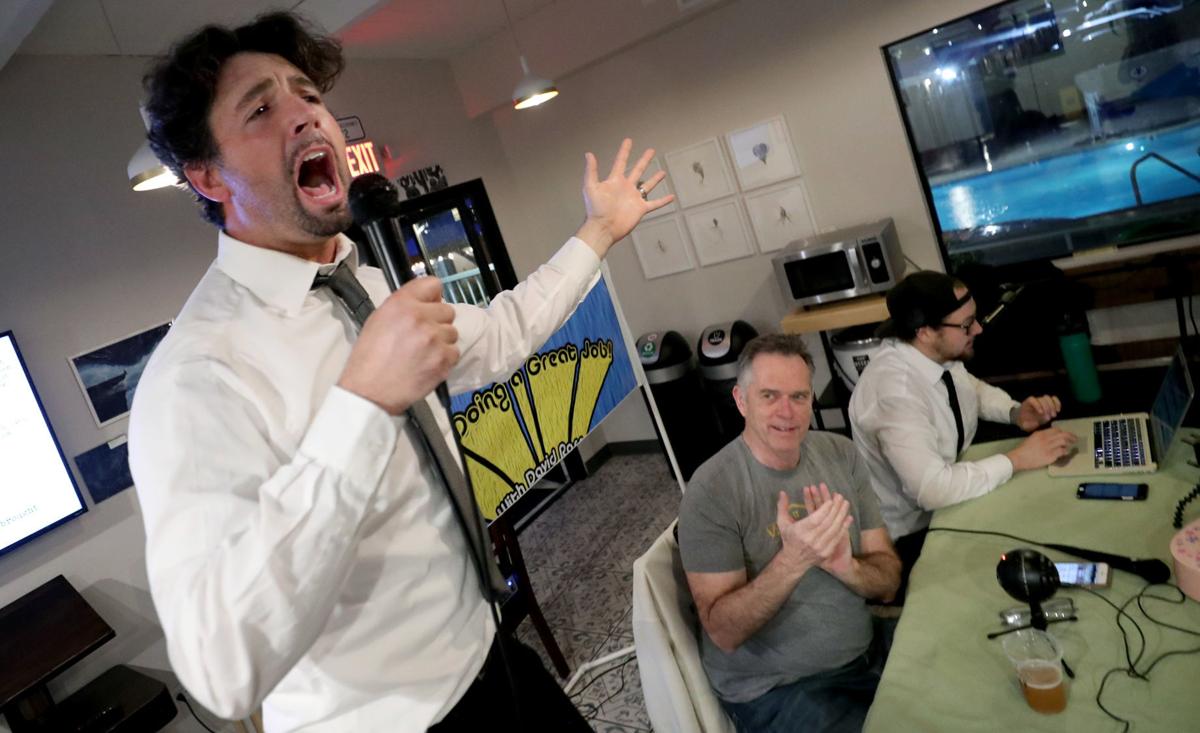 Thanks to the wonders of modern technology, it is easier than ever to have your voice heard.
Many have turned to podcasts, online audio programs that cover any number of topics, to achieve that goal.
These Tucsonans are reaching new audiences as podcast hosts.
You're Doing a Great Job
David Ross had just turned 35. His wife was out shopping, so he had the house to himself.
Inspired by podcasters around the nation, he had dabbled with the idea of starting his own.
Deciding to make that dream a reality, Ross hopped on the internet, searched for a platform to host his podcast, paid the $100 annual fee, then pressed record.
There was no plan. No fancy microphone.
"I just talked about all the jobs I've had," Ross says. And there are plenty: He says he's tried out more than 75 different jobs in his life.
In 2019, Ross started the "You're Doing A Great Job" podcast as a way to talk to people about their careers and let them know they're appreciated — all while providing a dose of comedy.
"I'm always going around telling people, 'Hey, you're doing a great job,'" Ross says. "Sometimes it might come off as sarcastic, but I'm saying it genuinely. I just want everyone to feel encouraged."
Ross has worked in banking, at a local furniture store, in construction, as a barista, at retirement homes — the list goes on.
His podcast, which goes up on youredoingagreatjob.podbean.com, Apple Podcasts and iHeartRadio online, has featured the voices of ministers and doctors to lawyers and truck drivers.
Ross admits that the podcast isn't perfect. Before the coronavirus pandemic, he'd sometimes record his podcasts in front of a live audience or inside eateries like Mama's Famous Pizza & Heros. Sometimes he presses record before he's actually ready to begin — so listeners can hear what's going on in his surroundings.
"The most polished? They're not," he says. "They're not perfect, but that's what I like about them."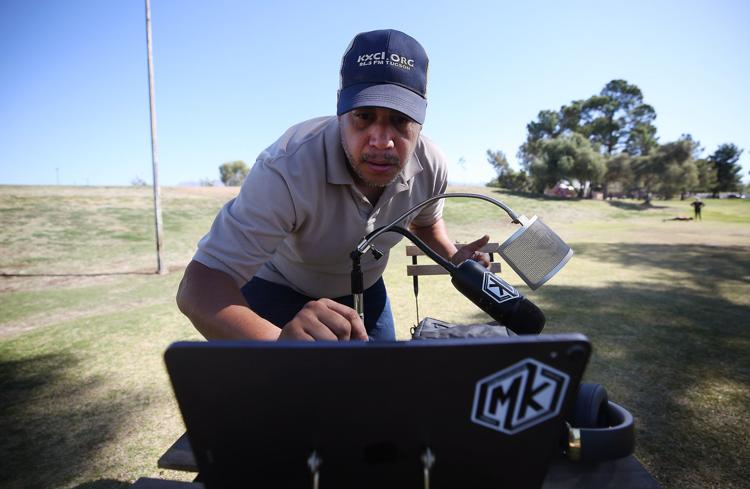 MANKIND PODCAST
Gabriel Barreda started making music in the '90s. Now retired from rapping, he's stepped into the world of podcasting.
"I found myself coming back (to the hip-hop scene) in a way where I wanted to help document it," Barreda says. "I didn't know what it was, but I knew I wanted to do something for the community."
The Mankind Podcast started in 2017 as The AfterWorld Podcast — named after a lyric in Prince's "Let's Go Crazy."
"'The AfterWorld' didn't make sense or tie into Tucson's hip-hop," Barreda says, describing it as a "pilot that got out of control."
Here are the latest updates related to COVID-19 from Tucson and Southern Arizona. 
Once he had a better grasp on podcasting, Barreda changed the name to The Mankind Podcast — in honor of his stage name.
Barreda's goal is to make the podcasts timeless so people listening tomorrow, next week or a year from now will still find them meaningful.
"I want the artists' voice to tell their story," he says, adding that there is a lot of talent in the local hip-hop scene and he thought there was a need to document it.
"I want to get their process, mistakes they've made, celebrate their successes, give an idea of their struggle — but also give other artists an idea of what they're getting into," he says.
Since 2017, he's talked with at least 120 local rappers and hopes that the podcast can eventually show how much each artist has grown, acting as a "yearbook" of their careers.
"I've been documenting the scene since 2017 and now in 2020, it feels like we're starting to see acts get signed to national record deals," he says. "We're right there — moments away."
Keep up with The Mankind Podcast at themankindshow.com. The podcast is available through Spotify, Apple Podcasts and Anchor, among other sites.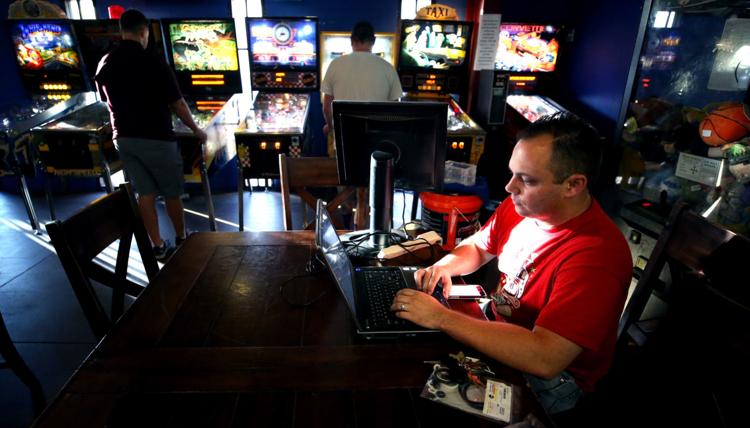 TUCSON PINBALL
Wayne Saeger got his first pinball machine in 2010.
"I don't really know what sparked it, but I'm an Air Force brat so I moved around a lot," he says. "On base, there was always an arcade. I've had video games since the Nintendo entertainment system — the first one — and I remember playing Super Mario Bros. when I was 6 or 7.
"I should've turned into an arcade person, but there was just something about pinball."
He loved visiting D&D Pinball, which hosted monthly tournaments on Fourth Avenue.
Beyond his time at D&D, though, Saeger wanted more and decided to host informal tournaments at Golf N' Stuff. But there was a problem: He had no control over the machines if one broke.
So, in 2015, Saeger visited the Tucson Indoor Sports Center and asked to put some of his own pinball machines in the space. The owner agreed — and Saeger's organization Tucson Pinball was born. A year later, Saeger decided to start a podcast to talk all things pinball.
"Some of it is storytelling — of the adventures we go on when traveling to different events, but a lot of it is focused on local events," Saeger says.
Before the pandemic, he'd host weekly tournaments in Tucson, where points could qualify gamers for regional or national competitions. Saeger has 13 machines in two Tucson locations, including the sports center and BlackRock Brewers.
Saeger has a group chat with a few of his friends, where they talk about pinball frequently. But there was more about pinball that he wanted to dive into and explore, so he turned to podcasts.
"There were topics I wanted to go more in depth on and document in some way or some how," he says. "I wanted to talk about what I was seeing and experiencing."
"I try to have a little bit of fun," Saeger says. "When it stops being fun, it stops being a hobby."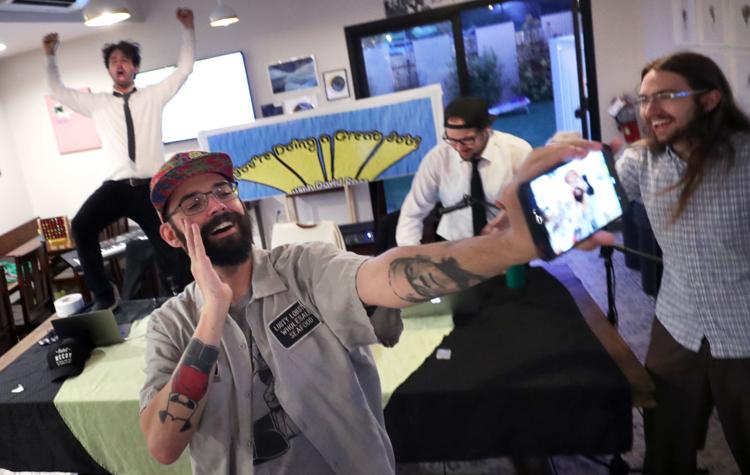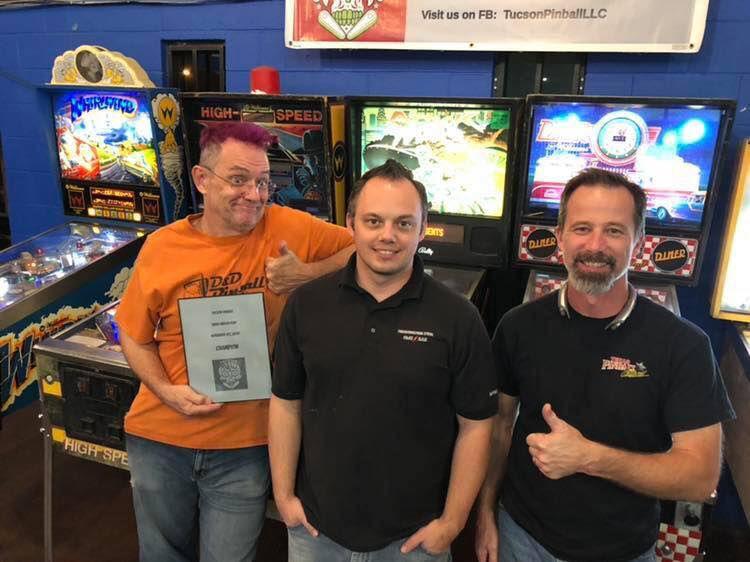 Contact reporter Gloria Knott at gknott@tucson.com or 573-4235. On Twitter: @gloriaeknott
Stay up-to-date on what's happening
Receive the latest in local entertainment news in your inbox weekly!