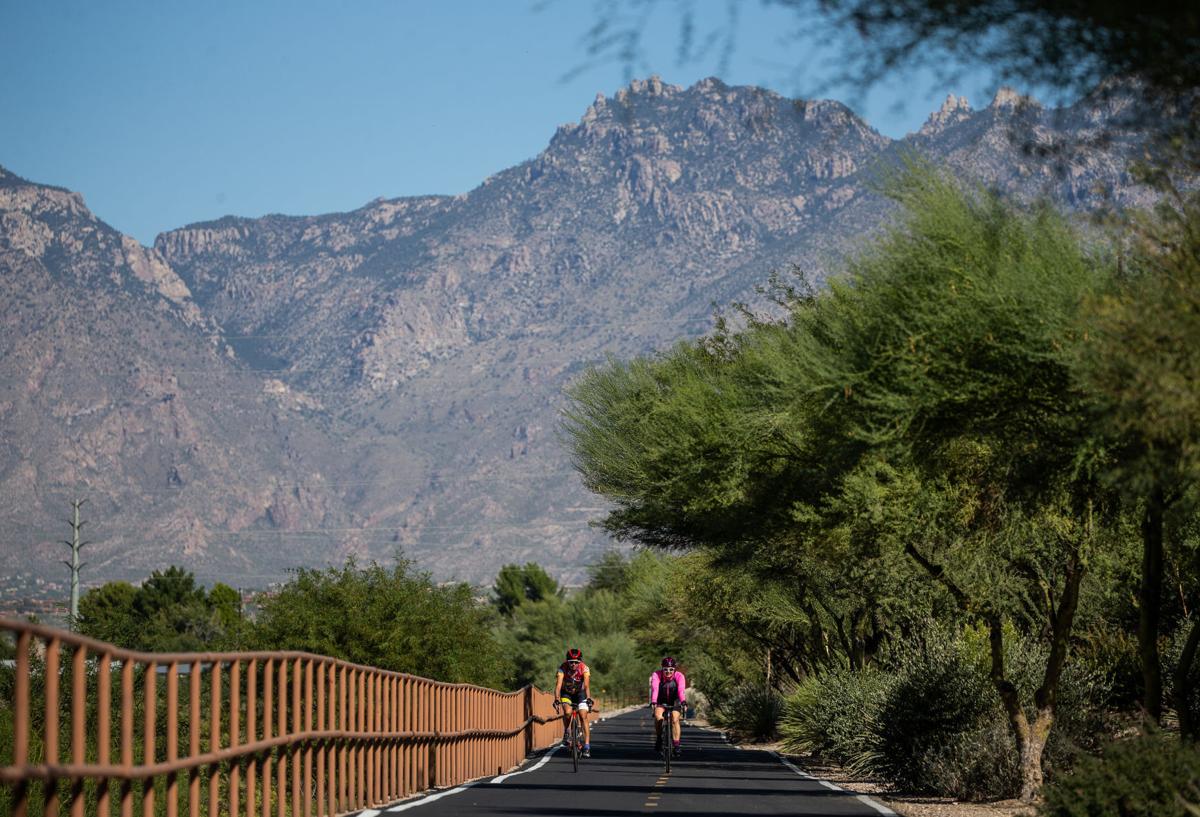 A new social media challenge has launched, aimed at getting Tucsonans out for fresh air and exercise.
The challenge encourages Pima County residents to make use of the Chuck Huckelberry Loop — more than 130 miles of paved pathways and bike lanes extending throughout the Tucson area. Snap a picture based on a weekly theme to be entered into a drawing for prizes that include a Kindle Fire tablet, Echo Dot, JBL portable speaker or Tile Mate. There's also a grand prize, a GoPro camera, that will be awarded at the end of the monthlong challenge.
Sept. 1-6: Plants/animals on The Loop. Prize drawing held Sept. 7.
Sept. 7-13: Favorite spot on The Loop. Prize drawing Sept. 14.
Sept. 14-20: Artwork/signage on The Loop. Prize drawing Sept. 21.
Sept. 21-27: Favorite thing about The Loop. Prize drawing Sept. 28.
Sept. 1-30: Any of the above. Grand prize drawing Oct. 1
Share photos on Facebook, Instagram or Twitter with the hashtag #ReachTheLoop and tag Beyond Tucson. On Facebook, tag @beyond.tucson; on Twitter or Instagram, tag @beyondtucson. If social media isn't your thing, you can also email your weekly photo to reachtheloop@pima.gov.
One submission per day is allowed. Participants must be 13 or older to claim a prize. Pima County staffers and their families are not eligible to win.
"Ten to 20 minutes of being outside and doing light to moderate activities can go a long way to benefiting your health and wellness," Diego Martinez-Barrera, program coordinator for Beyond Tucson, said. "But please remember to keep 6 feet between yourself and others on the Loop."
The Reach the Loop Community Coalition is the driving force behind the effort, in partnership with the Pima County Health Department, Beyond Tucson, Sierra Club Outdoor Activities and community members.
Stay up-to-date on what's happening
Receive the latest in local entertainment news in your inbox weekly!