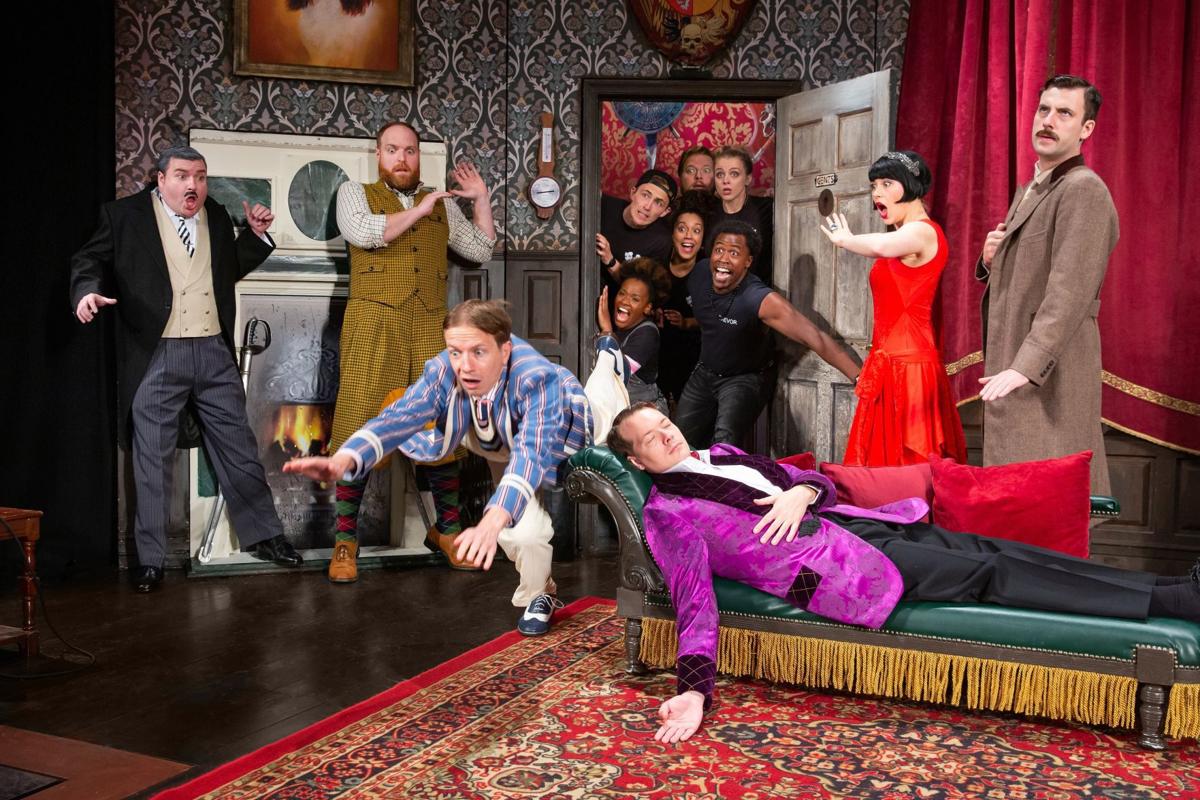 A veteran of the stage once confided that "an actor never stands so tall as when he stoops to do a cheap bit."
The cast members of the road show of "The Play That Goes Wrong," brought here by Broadway in Tucson, are giants.
The farce has more cheap bits than should be allowable by law.
The conceit is this: The Cornley University Drama Society is mounting a play, "The Murder at Havresham Manor," a British country manor mystery. It's the first time they have had enough members in the group to put on a full play. In the past, they have had to stage "Cat" rather than "Cats" due to a scarcity of actors. Chekhov's "Three Sisters" became "Two Sisters."
This group is community acting at its worse — and it takes a lot of talent to play bad actors.
Set pieces fall, break and are generally demolished. Stagehands keep popping up on stage. An actor has written lines on their hands so he can peek when his memory falters. Cues are missed, props are not in place, and there is one delicious actor (Adam Petherbridge) who cannot help checking out the audience for its reaction. If the audience laughs — and did it ever — he would try to make them laugh more. Who cares if that's not in the script?
This cast is masterly at pratfalls and comedy. Chris Lanceley is Chris Bean, the proud director of the production and the actor playing the investigator trying to solve the murder mystery. When the play begins to go awry, and the audience can't stop howling, the character becomes indignant. Demands the laughter stop. When it does not, he disses the audience, claiming Phoenix audiences were much better and Arizona State University is a superior school. That only brought more laughter. And boos, of course.
This is a solid ensemble piece, and each person brought a distinct and hilarious character to life. And they all were astoundingly good physical actors.
"The Play That Goes Wrong," which won a 2015 Olivier — London's equivalent of a Tony — for Best New Comedy, has no purpose other than to make us laugh. And it did that with a vengeance.
Kathleen Allen covered the arts for the Star for more than 20 years