When the cloud of COVID-19 lifts and the long-shuttered Fox Tucson Theatre reopens to audiences and artists, Executive Director Bonnie Schock imagines there will be an outflowing of emotion from her staff and audiences filling the nearly 1,200-seat historic theater.
"The push to get back there, it feels Herculean some days," said Schock, who has led the Fox through the pandemic. "Getting to that point is going to be an extraordinary emotional release, and I think that will be true for audiences, too."
But that day won't come for months. Schock, who took over the Fox just days before city and state officials ordered businesses to close, said she anticipates it will be late summer or early fall before the Fox will return to live concerts.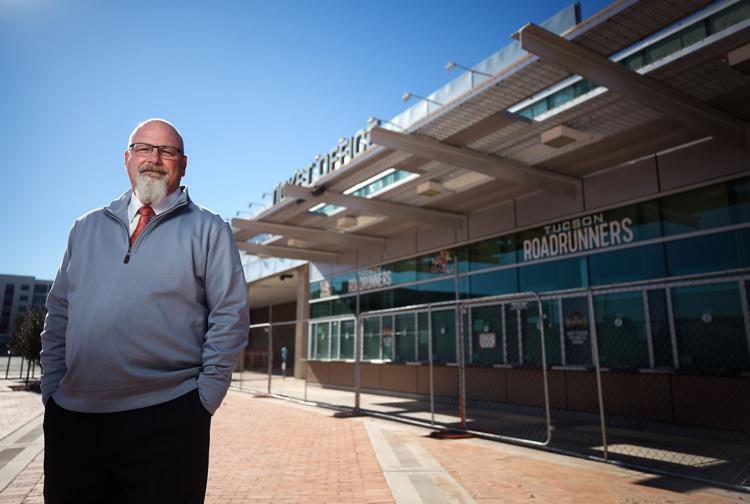 "I think most big promotors are eyeing the fall, probably late fall, late third quarter or early fourth quarter," he said. "I think some of our incoming holds reflect that."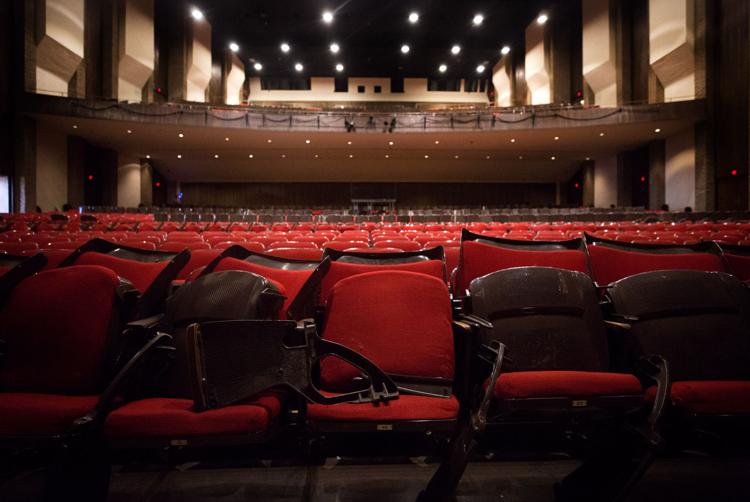 With the rollout last week of the first COVID vaccine, Tucson venue operators are finally feeling optimistic about seeing acts on their stages and fans in their seats. Most have been dark since the March shutdown; when the state lifted the closure orders in May and allowed businesses to reopen with limited capacity, most of the city's concert venues kept the lights off. Limiting capacity to 25% was an untenable number for venues to even break even, most said.
"If you think of it this way, we were probably one of the first industries to close, and we are going to be the last to reopen," said Kip Volpe, president of the Rialto Theatre Foundation. "Dead last."
The shutdown has financially devastated live entertainment venues such as the Rialto, which in September had to lay off its entire paid staff including longtime executive director Curtis McCrary. Volpe took over the day-to-day operations, and the foundation has contracted out for jobs that can't be accomplished by the volunteer board. The nonprofit theater at 318 E. Congress St. has relied on COVID relief funds and its donors to stay afloat.
In April, the historic downtown theater launched its "Fantasy Concert Lineup" fundraising campaign, which allows donors to create their ultimate fantasy concert lineup and advertise it on the Rialto's marquee. That effort has since morphed into The Marquee Project, a collaboration with KXCI Community Radio that allows you, for a $500 donation, to post either a concert lineup or a specialized message that remains on the marquee for five days and airs on KXCI.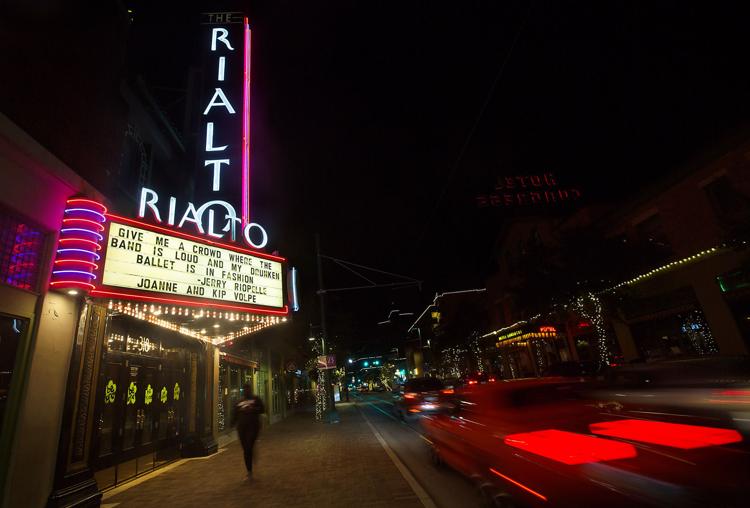 "That's definitely been something that's helping us cover expenses," said Rialto communications coordinator Lara Ruggles, who added that the Rialto also received $18,000 from the Jim Click Millions for Tucson raffle. The raffle raised more than $1 million that benefited 294 Tucson and Southern Arizona charities, according to organizers.
Fox Tucson Theatre at 17 W. Congress St. also was awarded $40,000 from the latest grants program, Schock said.
The venues are hoping the money will help them keep the lights on a little while longer.
The venues, led by Fox Tucson Theatre and the Rialto, hit pause on the day that Romero banned big gatherings. The plan was to go dark for three weeks, but three weeks turned into months. The only downtown venue that has reopened is Hotel Congress, which on Oct. 1 migrated its live shows to its outdoor plaza stage, creating a socially distanced venue with sanitizing stations for its limited audiences to its three weekly concert series: Taco Tuesdays with Rhythm & Roots, Soul Food Wednesdays and Blues & BBQ on Sunday afternoons, all featuring local artists.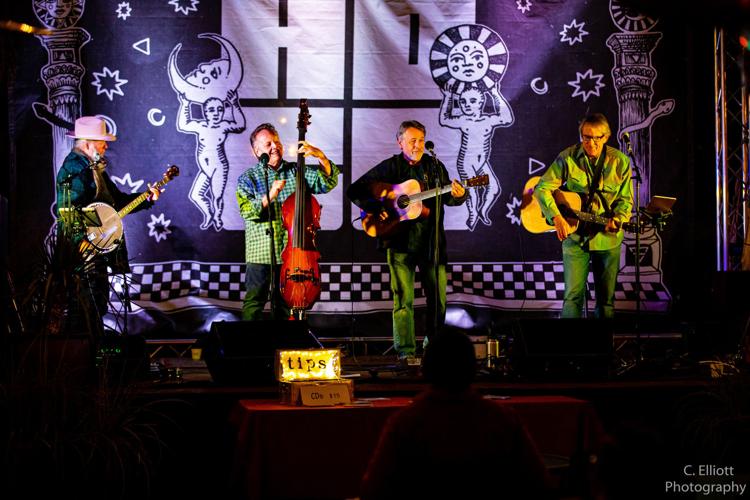 "We are very pleased with how they have gone, and we are very satisfied with our COVID protocols," Hotel Congress entertainment director David Slutes said. "We thought we were doing it very well, and people were enjoying it and feeling safe."
But as Pima County's COVID numbers began to rise again in December, the Taco Tuesday series has gone on hiatus; the Wednesday and Sunday events are still happening, although with the recent cold weather, attendance has dropped, Slutes said.
"People were excited to hear live music. Some said they were fearful, but once they experienced it, they felt safe," said Susan Holden, who curates the concerts for the long-running Rhythm & Roots series that her late husband founded in 1998. "Some of these bands had not played a show in eight months. Some had not even rehearsed, so when they jumped on that stage, they were thrilled."
But Holden said she was concerned with the recent spike in COVID cases. When the husband-wife duo of Katherine Byrnes and Ryan Alfred pulled the plug on their Dec. 8 Sweet Ghosts gig out of safety concerns, Holden decided to hold off the remaining December concerts, as well.
"It's hard. You want people to come out. You want the bands to make a living, but you don't want people to come out if they are not comfortable," Holden said. "It's a fine line."
"I'm hoping that maybe February we will be back with something live, but it's really going to depend on what Pima County and the health professionals suggest we should do," she added.
Meanwhile, Holden said she is considering an offer to host live-streamed concerts by national acts.
Baby steps in the uphill climb
A couple Tucson venues returned to hosting live music this fall including The Rock, the small University of Arizona area venue at 136 N. Park Ave., and Encore, a 1,200-capacity venue at 5851 E. Speedway that was formerly Club XS.
The Rock reopened in October for a few events that attracted audiences well below the COVID protocol limit of 50 of the venue's 240 capacity. Officials at The Rock, whose history dates back to the early 1970s when it was The Stumble Inn, say it has been a struggle to fill 20 to 30 seats for most shows.
Owner Kent Van Stelle said he believes part of the reason is that people are still hesitant to return to life as normal. And when we get on the other side of the pandemic, he thinks his venue and many of the area's small venues will be markedly different.
"It is definitely not going to be the same," he said. "We have no idea where this will go."
When he decided to resume live events after Thanksgiving, Encore owner Randy James had to reconfigure the cavernous club as a seated venue. He set up 250 seats, socially distanced, for that first show with Phoenix rockers Metalhead and Drop D, and about 200 people showed up.
"I think we are all kind of COVIDed out at this point," he said.
When the City of Tucson recently instituted its 10 p.m. curfew, James hit pause until late this month, when he will host Tucson native Pablo Francisco on Dec. 27 in his first hometown comedy show in 20 years. James figures that even if the curfew is still in place, the show will end before the curfew, but his New Year's Eve event with Tucson tribute bands Animal Magnetism (Scorpions) and The Jack (AC/DC) might be a bit tricky; both shows, which start at 8 p.m., could go well beyond the 10 p.m. deadline.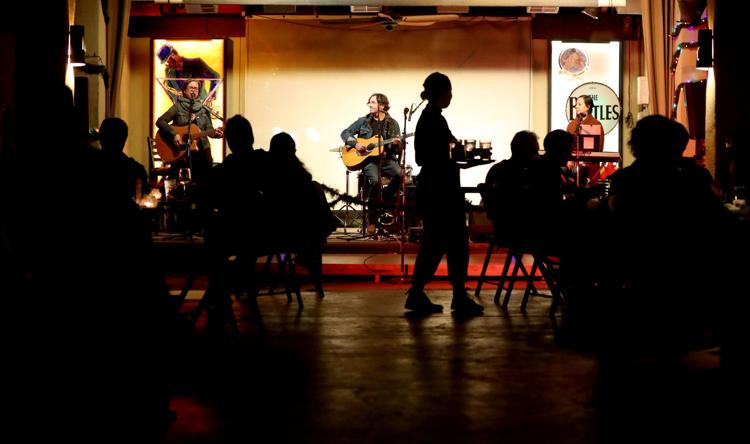 Monterey Court at 505 W. Miracle Mile was one of the first venues to resume live shows, putting on its first one Aug. 18 after being closed since March. Attendance that Tuesday night was encouraging, recalled owner Kelly McLear, who runs the restaurant/venue with her husband, Greg Haver.
The outdoor plaza was soon booked six nights a week and on Sunday mornings during brunch service. But it wasn't easy, McLear said. The biggest hurdle was finding bands and artists to play.
"One of the reasons that we held off until August was because of the difficulty locating performers willing to come out and perform," McLear said.
It's a problem that also has hindered House of Bards at 4915 E. Speedway, which returned to live entertainment in mid-October on its sprawling patio.
"The only locals that will play here because of the 'scare' is The Jack and Drop D, and I have my own house band (Timeframe) that will play two nights a week," said John Bujak, who owns the nearly four-year-old venue with his business partner, Judith Bard. "We are welcoming any local acts to come in and play."
On most nights, Monterey Court fills up nearly every one of its 125 patio seats — that's half of non-COVID capacity — and guests and artists have followed the protocols, which include mandatory masks and sanitizing stations set up throughout the patio.
"We are not taking any chances," McLear said. "We even have a rather harsh penalty, if you will, for people who don't want to wear a mask. They will not only be asked to leave but they will be asked to leave permanently, never to return."
So far, they have not had to impose that penalty.
When he first reopened, Bujak brought in a couple of Phoenix tribute bands and didn't charge admission "just to get live music back up and running again." The patio was not at its full COVID-compliant capacity of 100, but the response was positive.
"It cost a small fortune to get it done," Bujak said, which is why he and Bard shifted their focus to local bands.
With the recent spike in COVID cases, city and county curfews and cooler night temperatures, finding bands has become even more challenging, Bujak and McLear said.
"We are ready to go. We are in compliance. We are literally tapping our heals here waiting for bands and customers to walk through the door," Bujak said.
When it's over, will they come?
Bujak believes come spring, artists and audiences will be a little more agreeable to see live music. But he said his music friends are not as optimistic that music will return anytime soon, even with the vaccine rollout last week.
"Some people are saying by the end of 2021 we should be off the crutches and walking on our own, but I also have friends in the live music industry, and they are not real optimistic. They are saying 2022, 2024 to get back to full swing," Bujak said. "I am hopeful that by March of 2021 — the one-year anniversary — we will at least see some people coming back into the fold and coming back to live music."
Bujak is so optimistic that he has already planned a celebration that he has dubbed the "Marching Out Festival," planned for Reid Park on March 20. All he is waiting on is the OK from the city for the permits.
Fox Tucson Theatre's Schock wonders what the post-COVID entertainment world will look like. Will audiences be reluctant? Will artists?
"Everything is so uncertain," she said. "What's that first couple of shows back in the room going to be like? I think people are just thirsty and so excited to come back together and celebrate what we've missed."
For the Fox, that first post-pandemic concert will feel like a historic party, similar to the 2006 New Year's Eve gala event that reopened the theater after 25 years of being shuttered. That reopening came after a six-year, multimillion-dollar renovation project that restored the theater to its 1930s glory.
"In a way I am thinking whatever event it is, it's going to have that feeling of a grand opening," Schock said. "And I'll cry because I am a cryer."
TCC's Grabski said he is encouraged by recent studies that showed audiences are eager to return to live entertainment.
"There is pent-up demand for people to go out and go to events, from live music to movies even and sports," he said. "You worry about, will people come back and how quickly will they feel comfortable to come back. The overall feeling is it will bounce back, and it will bounce back in earnest. It's just a matter of time."
Grabski said the Tucson Roadrunners hockey team could be back on the ice in February, and he is hopeful they can begin holding some events after July 1.