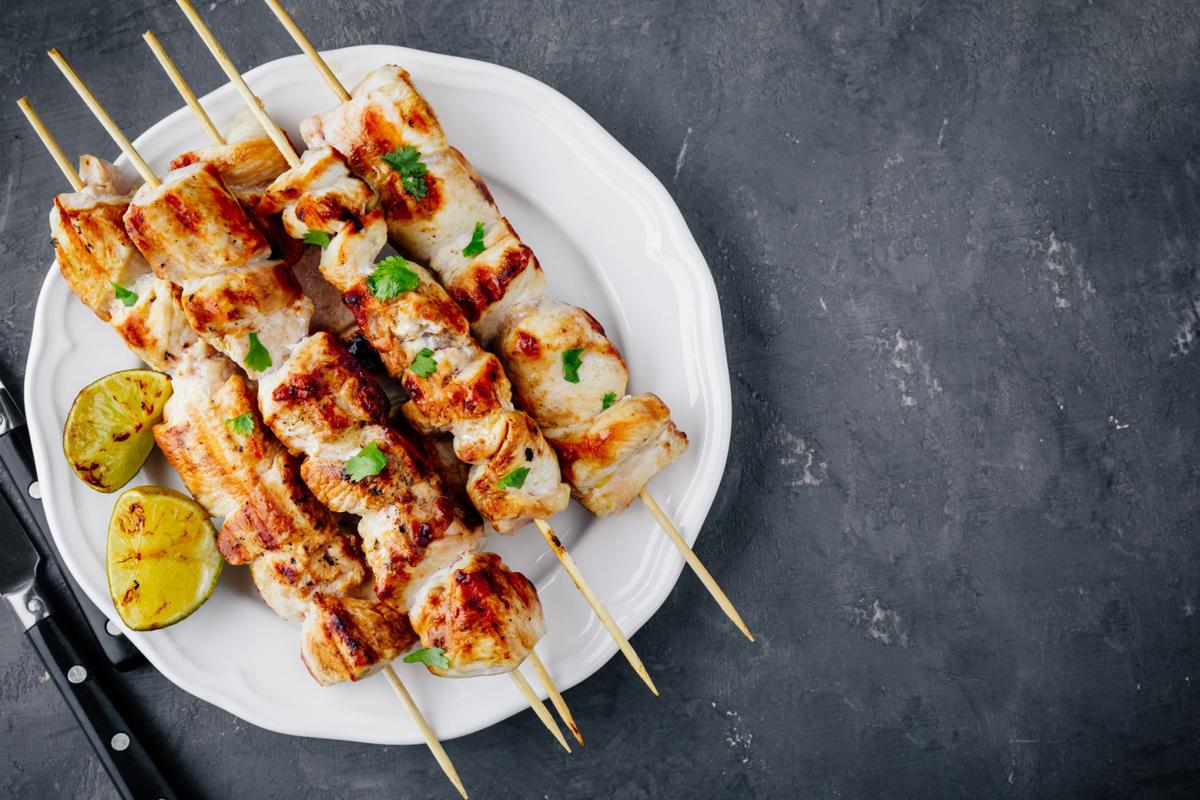 If chicken breast is on your menu and you're having that sad "same old, same old" feeling, I have an idea for you.
Boneless, skinless chicken breasts have to be the dullest protein out there, from the eater's standpoint. They come from birds that are just eight weeks old, so they don't have much flavor on their own.
While the geneticists have managed to breed birds that convert feed to flesh so quickly that they're ready for market in just two months, they haven't been able to breed fast-growing chickens that have the same flavor as the older, heritage breeds, which can take up to four months to grow to harvest weight.
In any case, most of the flavor in chicken comes from fat and the ever-so-lean skinless chicken breast doesn't have any fat to speak of.
These modern chicken breasts also are easy to overcook, and dry and tasteless when they are.
This is one reason why I frequently poach chicken breasts to use in other dishes. My method is really more like steeping them — bring water to a boil in a good heavy pot, add the chicken breasts and return to the boil, then remove from heat and let stand for 15 to 20 minutes, until the chicken is no longer pink.
Remove the chicken and let it cool. If you want these for chicken salad or enchiladas or tacos or any other use, shred or chop when cool. Or refrigerate the cooked whole breasts for up to three days, and shred or chop when you need them.
I find it handy to have a two-cup storage container of cooked chicken in the freezer, ready to pull out when needed. That's precisely the amount I need for my favorite chicken enchiladas, or a couple of burritos or chimichangas.
On the other hand, chicken breasts' flavorlessness can be improved with a zippy marinade. If you cut those pallid breasts into cubes for kebabs, even better – the marinade can penetrate a little deeper on the smaller pieces.
As with any citrusy marinade, you don't want to marinate the pieces for too long. Two to eight hours is the limit, in my experience. Its acidity will parcook the chicken, just as it does with ceviche, but it will also make the chicken mushy.
I like kebabs because they cook quickly and they're a nice visual change from a whole breast on the plate. These chicken kebabs look toothsome served on a bed of steamed rice tinted green with pureed cilantro and parsley, with a scattering of cilantro leaves over the plate. Or, as in the Mediterranean style, serve the skewers with pita bread and salsa, or the yogurt-garlic-cucumber dip called tzatziki.
Sometimes a recipe suggests that you bring the marinade to a boil and use it for basting while the dish is cooking. We're not going to do that in this case, because the skewers cook so quickly. Instead, just discard the marinade. If you're bound and determined to brush the cooking kebabs with something, use a little olive oil. But it's not strictly necessary to baste them at all.
Whenever I write a recipe, I try to keep substitutions in mind because I hate running out to the store for a single needed item – and in these pandemic days, I don't want to run out to the store at all. In this case, bottled or frozen concentrate juices can stand in if no fresh citrus is available, and I find it worthwhile to keep frozen concentrate in the freezer for just this reason. If no tequila is handy, try another booze — vodka and rum have both worked well for me in the past. Gin could also be interesting, although I haven't tried it.
However you get there, an eye-appealing kebab makes for a nice change on your menu and your plate.
Margarita-marinated chicken kebabs
Don't have tequila? Vodka and rum will also work here. And if you're out of fresh citrus, bottled or frozen juice works in this marinade, too.
Ingredients
1 cup orange juice, freshly squeezed if possible
1/2 cup lime juice, freshly squeezed if possible
1 tablespoon hot chile powder
1 jalapeno pepper, seeded and minced
4 boneless, skinless chicken breasts
Preparation
Combine the tequila, orange juice, lime juice, chile powder, cumin, jalapeno, garlic, salt, and pepper in a large bowl. Set aside.
Cut the chicken breasts into 2-inch chunks. Add to the bowl with the marinade ingredients and refrigerate for two to eight hours. If you're using wooden skewers, soak them while the chicken marinates.
Thread the chicken chunks onto the skewers. Set them aside while you get the grill or broiler ready. Discard the marinade.
Grill or broil the skewers, turning frequently, until all four sides are well-browned, and the chicken is fully cooked, about 15 minutes.
Serve with lime wedges and a scattering of cilantro leaves.
Robin Mather is a longtime food journalist and the author of "The Feast Nearby." Follow her blog as she writes her third book, "The Feast of the Dove," at thefeastofthedove.com.