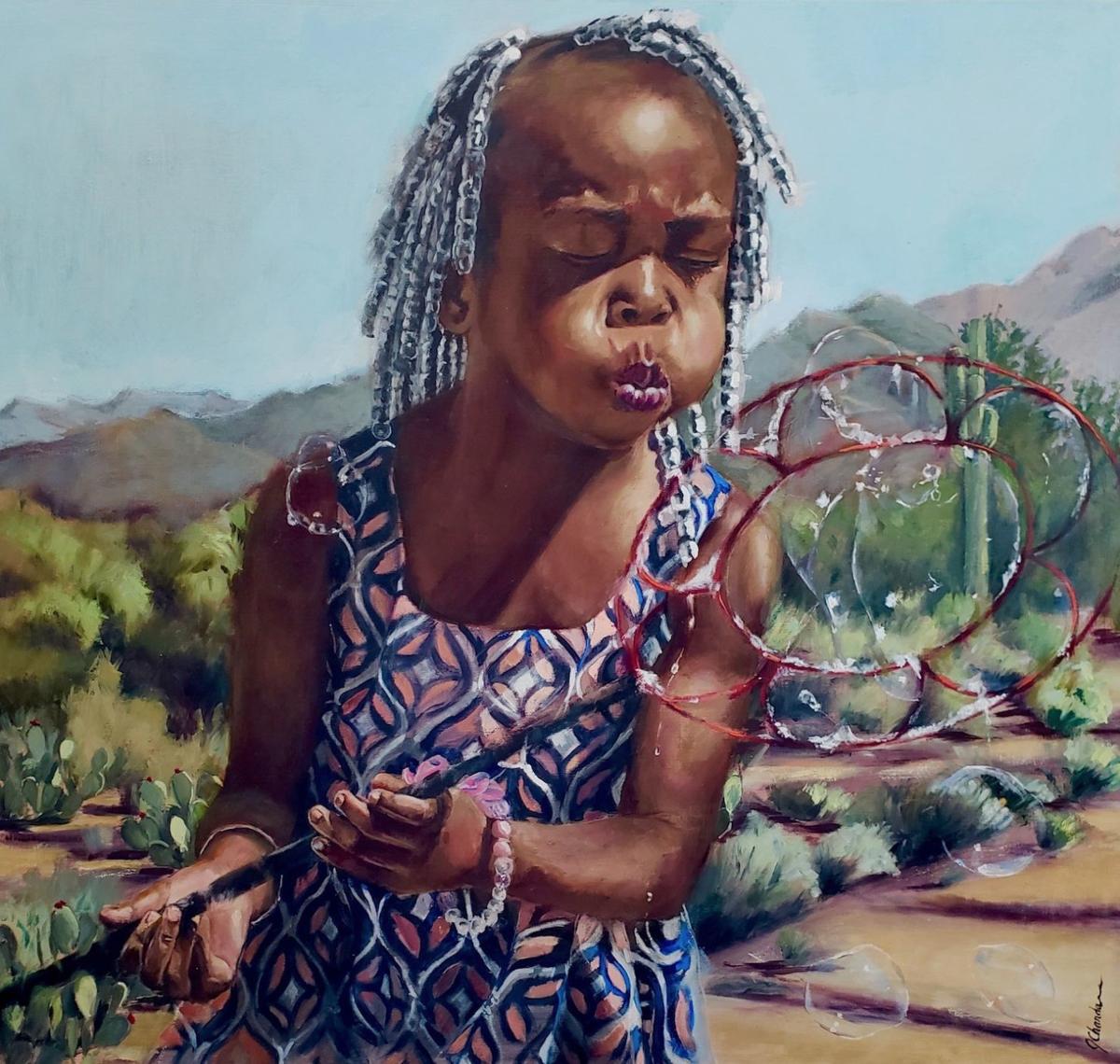 When Jacqueline Chanda was about 7 years old, she drew a picture of her mom — and it actually looked like her.
"She was like, 'Wow, you're really good,'" Chanda says.
For birthdays and Christmas, her parents would give her art supplies. She eventually turned her garage into an art studio, even making and selling greeting cards as a teen.
"It was always a part of me," says Chanda, who grew up in Detroit and now lives in Tucson, where she creates original oil paintings that capture everyday life.
When thinking of college as a high schooler, Chanda went back and forth between majoring in math or art. She made her decision after receiving an art scholarship.
Chanda went on to study art at UCLA and then spent seven years studying in France.
"I had been to France as a study abroad student my junior year," she says. "I had a great handle on the language so I decided, 'I'm just going to go back to France.'"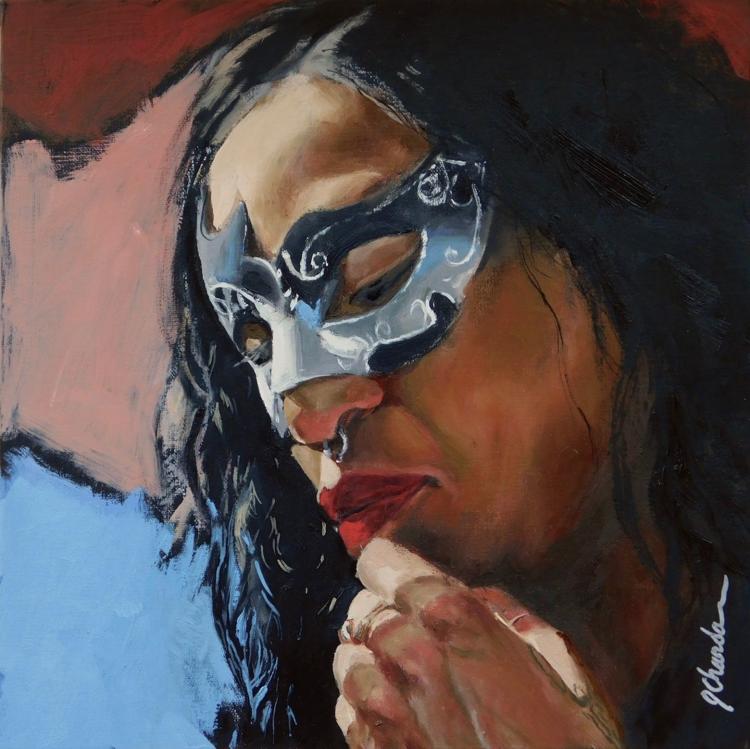 When returning to the United States, Chanda taught at a number of universities from Ball State in Indiana, University of North Texas, Ohio State and the University of Arizona. For 27 years, Chanda worked as an educator, professor, researcher and administrator.
"In the back of my mind, I was like, 'When are you going to do your art? When are you going to do your art?'"
When Chanda moved back to Arizona in 2014, she decided to become a full-time artist.
"I had always wanted to be an artist and I was becoming more and more envious of those studio-based people that were painting and exhibiting their work," she says. "Even if they were teaching, they were still painting.
"Teaching art education was wonderful, but deep in my heart, I was like, 'I want to be one of those people over there.'"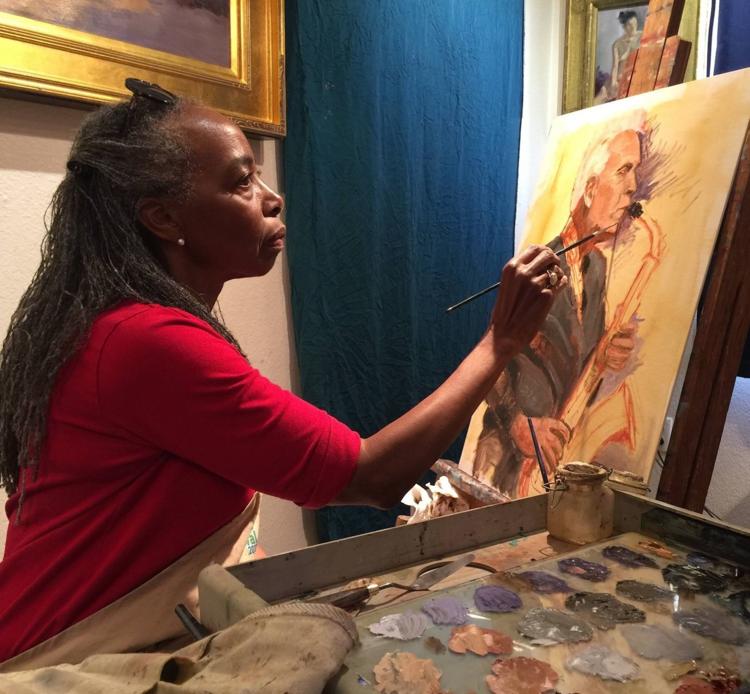 From animals to landscapes, Chanda paints a wide range of stories. But her favorite to paint? People.
"A lot of the images of people come from photographs that I have taken," she says, adding that sometimes she'll see something interesting and do a quick sketch of it. "There was one time I was walking around with a camera and I was just shooting anything I could find." From there, Chanda will take those sketches or photographs and alter the composition.
"I'm trying to pull away from the photographs to try to create more with my imagination," she says.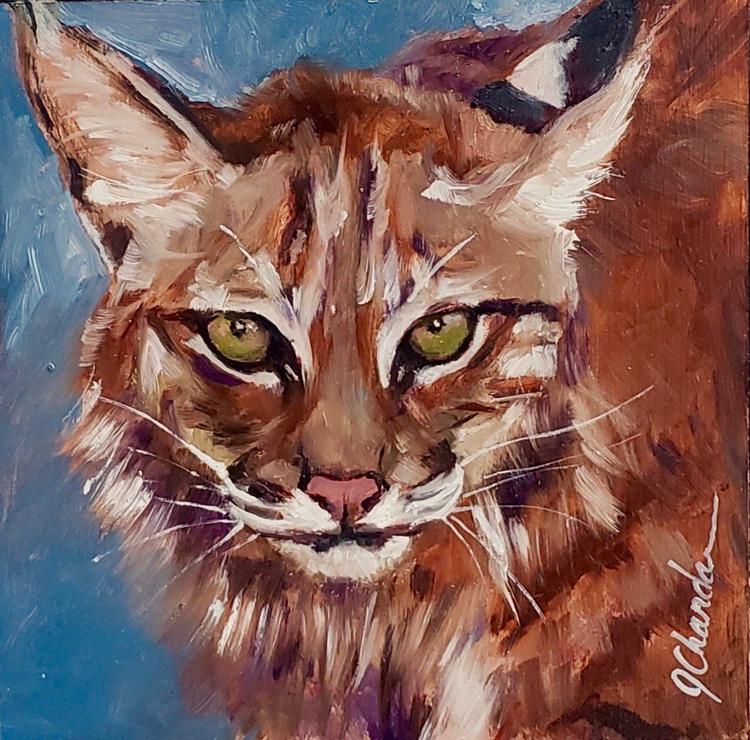 For example, Chanda painted a photo of a girl blowing bubbles in the desert. But the original photo behind the painting was actually taken in South Carolina.
"When I started painting her, I didn't want her to be in South Carolina," Chanda says. "I wanted her to be in Tucson."
Contact reporter Gloria Knott at gknott@tucson.com or 573-4235. On Twitter: @gloriaeknott
Stay up-to-date on what's happening
Receive the latest in local entertainment news in your inbox weekly!