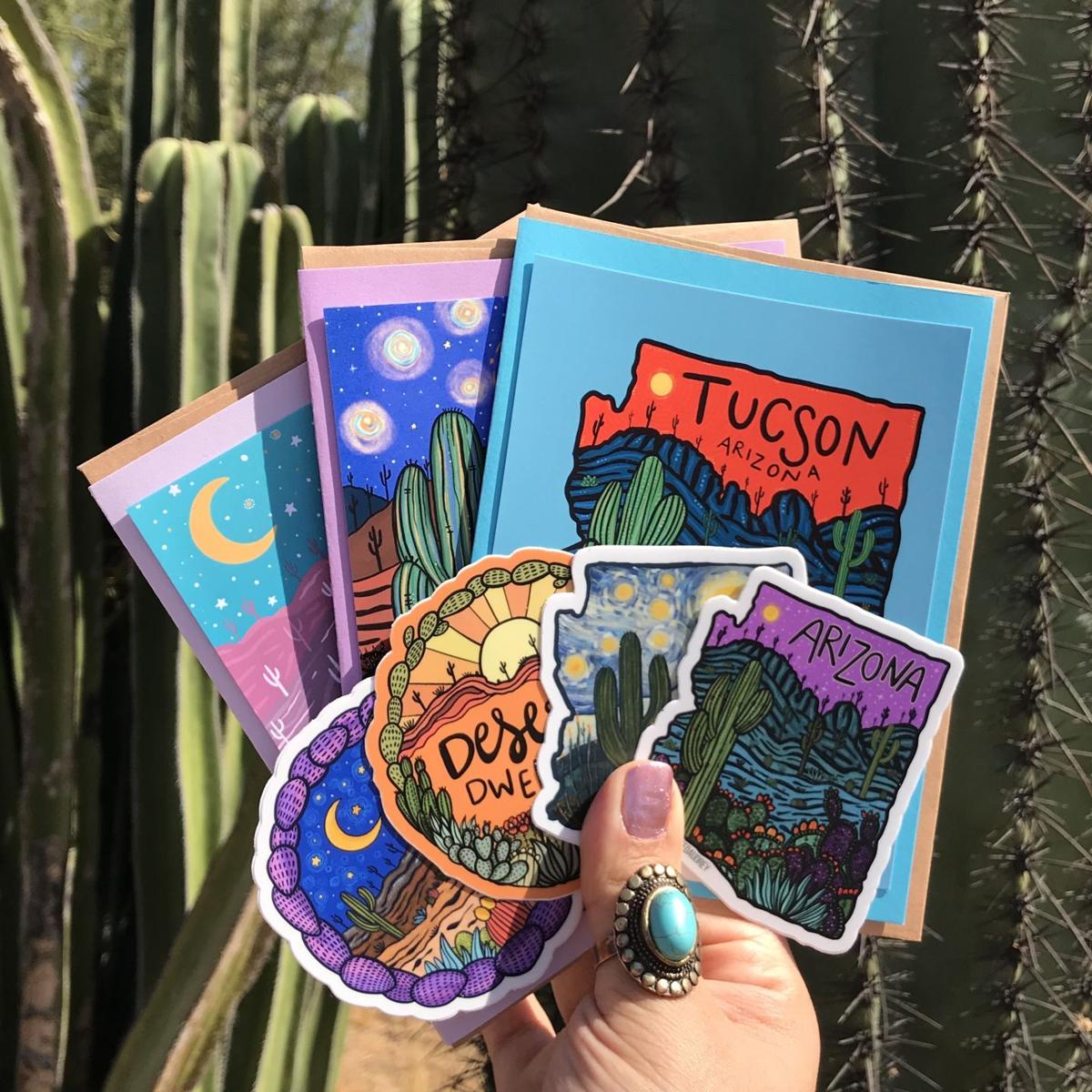 Right outside her home, Audrey De La Cruz has a good view of Saguaro National Park.
The view helps keep De La Cruz, a local artist, inspired.
De La Cruz started Annotated Audrey, a paper goods and lifestyle brand, in 2016, about six months after moving to Tucson from Los Angeles.
"Just looking out my window now, it's all desert," she says. "All around us is nature, animals, cactus, flowers. So I draw my inspiration from that mostly."
Beyond Saguaro National Park, other inspiration for her vibrantly-colored desert-themed paper goods comes from fashion, movies, TV shows and music.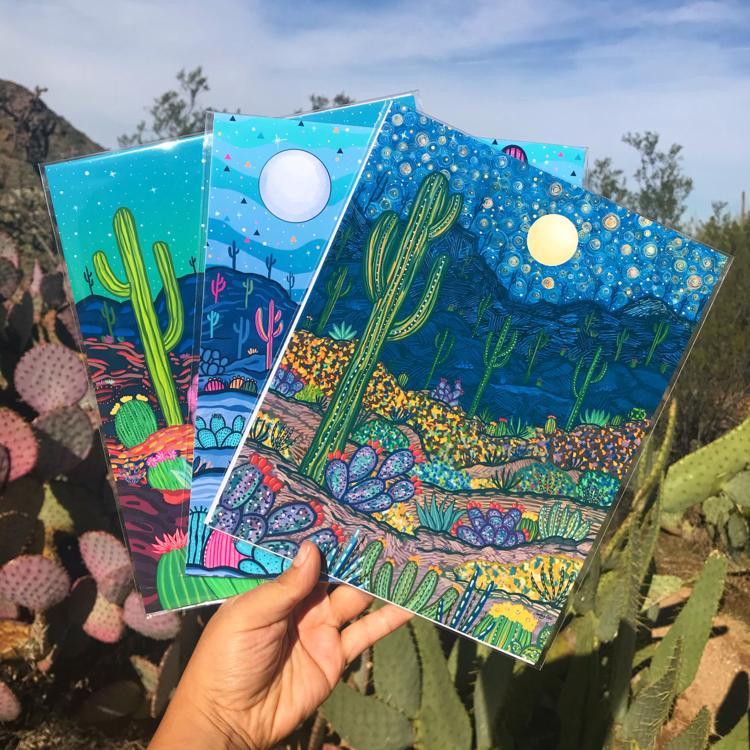 De La Cruz's husband Larry Andrade, who is also from LA, attended the University of Arizona. He and De La Cruz were long distance for a while until he made the move back to California.
But De La Cruz says it was "kind of always in the back of my mind that we would move to Tucson," adding that the 2016 move was a "big change of pace" for the both of them.
After moving to Tucson four years ago, De La Cruz says she and her husband "wanted to find a job that was really fulfilling." They had previously worked in education administration.
So, she started to make art. De La Cruz plays with different mediums from acrylic paint to doodling on her iPad.
"I was always interested in art," she says. "As a kid, my favorite present was colored pencils and coloring books."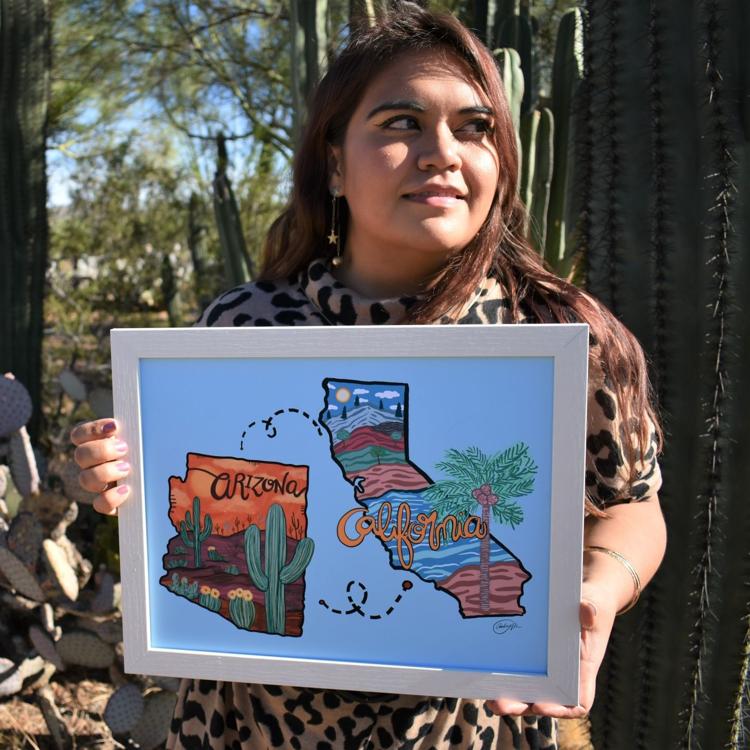 But De La Cruz, who studied anthropology at UCLA, never thought art would be her full-time job.
"I always thought it would be a side hustle," she says. "But I always thought that art would find a place in my life."
The first product she made was coloring books. She now sells stickers, prints, cards and other crafts. She releases new products weekly.
De La Cruz says she favors products that "make the most impact on people."
For example, she sells prints that flaunt inspirational sayings such as "Thanks for helping me grow" written on a potted cactus and "You make the world a brighter place" written amid a sunset.
"I really love making stuff like that because I feel like people are inundated with such negativity these days," she says. "It really takes a mindset shift to be positive so I try to create things that I need as a person to help uplift me and change my mindset."
Contact reporter Gloria Knott at gknott@tucson.com or 573-4235. On Twitter: @gloriaeknott
Stay up-to-date on what's happening
Receive the latest in local entertainment news in your inbox weekly!