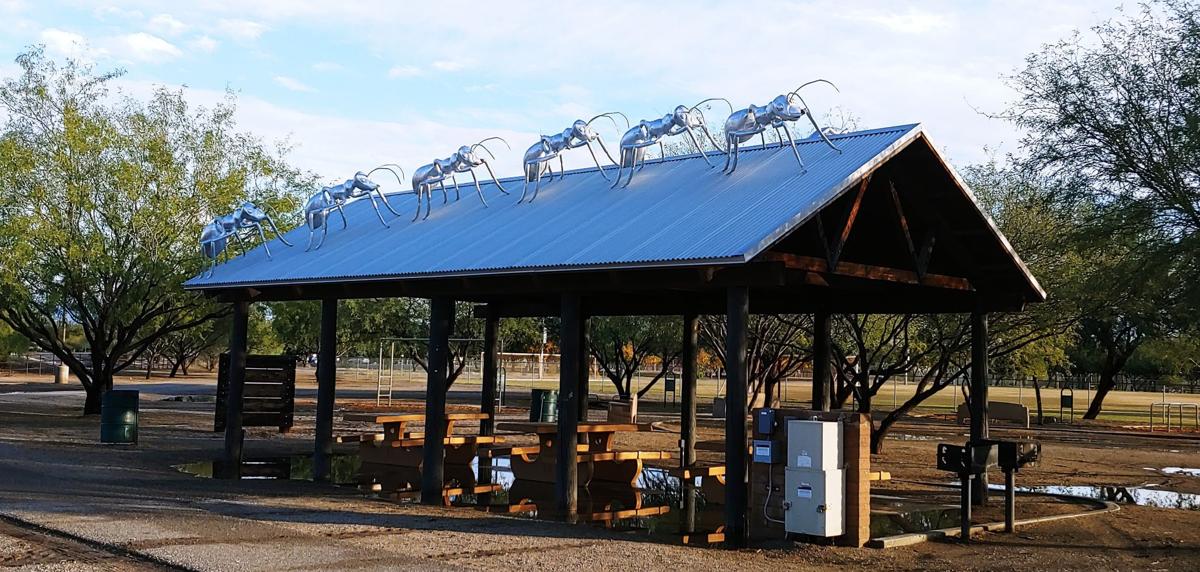 Tucson streets are being transformed into public sculpture art galleries through a program designed to bring works of art into the community while providing exposure for local artists.
The Sculpture on the Street program allows businesses to purchase or lease large 3D works of art to display along heavily traveled Tucson roads. The effort was launched by SculptureTucson, a nonprofit dedicated to enhancing Arizona's cultural landscape through the placement of sculptures in public spaces.
The first installation of the program came from local artist Steve Kimble who created a playful trail of giant ants, each 5 feet long and weighing more than 60 pounds, that adorn the top of a ramada at Brandi Fenton Memorial Park and are visible from River Road.
There's no cost for artists to submit works for the program, which will be displayed in a digital archive for businesses to choose from. Businesses can also consult with artists about designing a custom piece.
Great Western Bank at Blacklidge Drive and Campbell Avenue has a sculpture by Otto Rigan, a massive stone and glass piece. Tucson's Parks and Recreation department has a Hector Ortega abstract steel sculpture on display.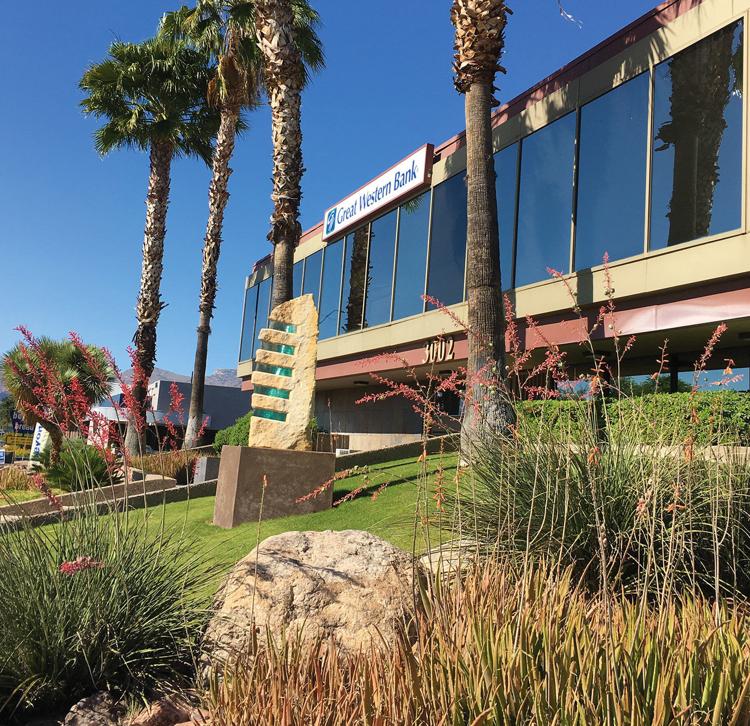 Kimble along with Barbara Grygutis and Jeff Timan formed SculptureTucson, which holds an annual festival show and sale and set up a free pop-up, social distance sculpture park for the month of May to encourage community members to view public art safely during the coronavirus pandemic.
"We are committed to furthering the profession of sculpture through our events and programs," Kimble said. "Part of our mission serves to place art in public spaces for all to enjoy and we are excited facilitate more partnerships with artists and businesses through Sculpture on the Street putting more local art in front of thousands of eyes every day."
Stay up-to-date on what's happening
Receive the latest in local entertainment news in your inbox weekly!