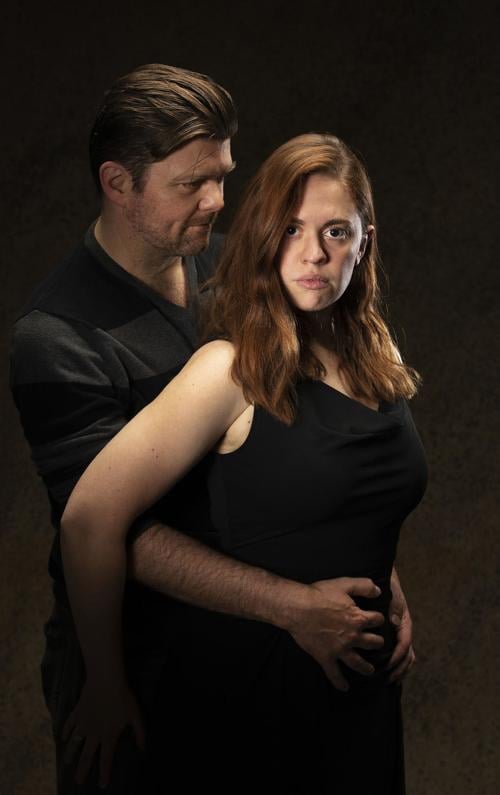 Poison. Vile, lethal, hateful poison spills out of Martin McDonagh's "The Beauty Queen of Leenane."
The black comedy from the Anglo-Irish playwright is The Rogue Theatre's current offering and the company tightly embraces every bit of humor, and dark corner of the play.
"Beauty Queen" was McDonagh's first big hit and it packs as an astounding a wallop as it did when it opened in 1996.
It brings us to a rural village in Ireland's Galway County and into the drab, isolated cottage of the aging, aching Mag and her 40-year-old virginal daughter Maureen, who cares for her mother with mounting resentment and no tenderness.
Mag is everybody's nightmare of a mother: demanding, unkind, suffocating and way too attached to inflicting guilt. It is no wonder Maureen longs to escape, and when Pato appears in her life, she thinks she sees a way. Pato did escape Leenane, fleeing to England to work. But he is back in the village for a spell and sets his sights on Maureen, who has fled her mother for a night to attend a party.
Cynthia Meier, wearing a scowl that just won't go away, shimmied into the skin of the mother. She was terrifying. You almost want to escape, too. But this play is far too fascinating to do that.
Meier's Mag is hateful, sure, but she allows glimpses of humanity, which only seems to underscore her abhorrent behavior.
Holly Griffith's Maureen matches Meier's intensity. She is always on the edge of fury, the anger eeking out in insults and killer glares. Griffith imbued Maureen with a vulnerability, which makes what happens in the second act all the more horrifying.
Ryan Parker Knox's Pato is not as awkward or shy as he is often played. Instead, his Pato had a charm that quickly endeared him to Maureen. And to the audience.
Hunter Hnat played Ray, Pato's brother, who often shows up at Maureen and Mag's cottage to deliver messages. He resents doing that. Hnat, who is often quite good, missed the mark here. His Ray started out at the top of anger, leaving him nowhere to go with it.
Christopher Johnson clearly loves this play; he directed it so that the humor and the tragedy went neatly hand in hand.
And the whole cast nailed the Irish accent. Throughout. That is impressive.
This play, as brilliant as it is, makes one wonder about the playwright's attitude toward women — they are most unpleasant characters in "Beauty Queen."
Still, this is a powerful story about family and desperation. And The Rogue nails it.
Kathleen Allen has covered the arts in Tucson for more than 20 years.
Stay up-to-date on what's happening
Receive the latest in local entertainment news in your inbox weekly!