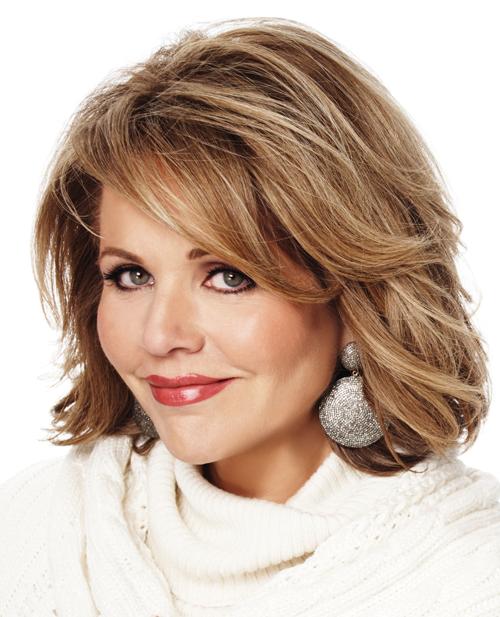 There are a handful of songs that four-time Grammy-winning soprano Renée Fleming likes to call epic.
She'll throw Leonard Cohen's "Hallelujah" on the list and "Ava Maria."
"O mio babbino caro" from Puccini's opera "Gianni Schicch" is definitely on the list.
"You can't get tired of them because they are sort of part of the international cultural fabric," said the 60-year-old diva of New York's Metropolitan Opera and of the world's greatest opera stages.
She will have several of those iconic songs on tap when she joins the Tucson Symphony Orchestra on Thursday, Feb. 6, for a special concert as part of the Tucson Desert Song Festival.
"I'm really excited," Fleming said late last month from her home in Virginia. "I've certainly heard great things so I'm excited to work with (TSO Music Director José Luis Gomez)."
This will be her first Tucson concert in six years and only the third time she has performed here in a career that dates back to the early 1990s. The concert, which had very few tickets available as of press time, is her first with the TSO.
Her program will feel like a survey of her nearly 30-year career, from the opera arias and standards ("O mio babbino caro," "Musette svaria sulla bocca viva" from "La Bohème") to the songs she's done in recent years for Hollywood ("'Tis the Last Rose of Summer" from "Martha" featured in the 2018 Academy Award-winning movie "Three Billboards Outside Ebbing, Missouri;" and "You'll Never Know" from "The Shape of Water.")
Thursday's concert opens with Strauss's "Four Last Songs," a piece she has performed more by far than any other in her career.
"I never tire of it. It is the most epic meditation on the stages of life, but the poetry is enigmatic enough for one to kind of insert your own experience into it," said Fleming, who will return to Arizona on Feb. 14 — her 61st birthday — to perform a recital in Mesa. "I love singing that and it is very often requested. It is probably the best work ever written for soprano and orchestra.
"I tried to put together a smattering of repertoire from different stages of my career," she added. "It's a fun program. ... I always try to think about something for every one and this program is especially festive."
Tucson is the third concert of Fleming's busy year that will include a European tour with superstar pianist Evgeny Kissin in the spring.
Her busy recital schedule follows two years of headline- and award-grabbing performances on Broadway and beyond. Fleming, who took a break from opera after appearing in the Met's 2017 production of Richard Strauss' "Der Rosenkavalier," was nominated for a Tony Award in 2018 for best actress in a musical for her Broadway debut in a revival of the Rogers & Hammerstein classic "Carousel." She also earned rave reviews last year for her role in the world premiere of Kevin Puts' "The Brightness of Light," a musical centered on the love affair between artist Georgia O'Keeffe and the older photographer Alfred Stieglitz.
Fleming performed the work in Los Angeles and Chicago in the months after it opened in London last summer.
"'Light in the Piazza' was a big step because there was a ton of dialogue in that," she said of the work, which she will perform in Australia in August.
But while she really enjoyed her Broadway musical turns, she realizes "there are not a lot of musicals that are appropriate for me and my voice. These were specifically pieces that were written for a classical singer."
She and Puts are teaming up again on an opera he's writing for her that was commissioned by the Met.
"It's a very exciting project," she said of the work, which still has no title. "I brought it to the Met and said, 'Would you be interested in this by any chance?' and fortunately they said yes."
Fleming said they will premiere it in a concert version in 2022 in Philadelphia ahead of its 2023 fully-staged Met premiere.
Contact reporter Cathalena E. Burch at cburch@tucson.com or 573-4642. On Twitter @Starburch