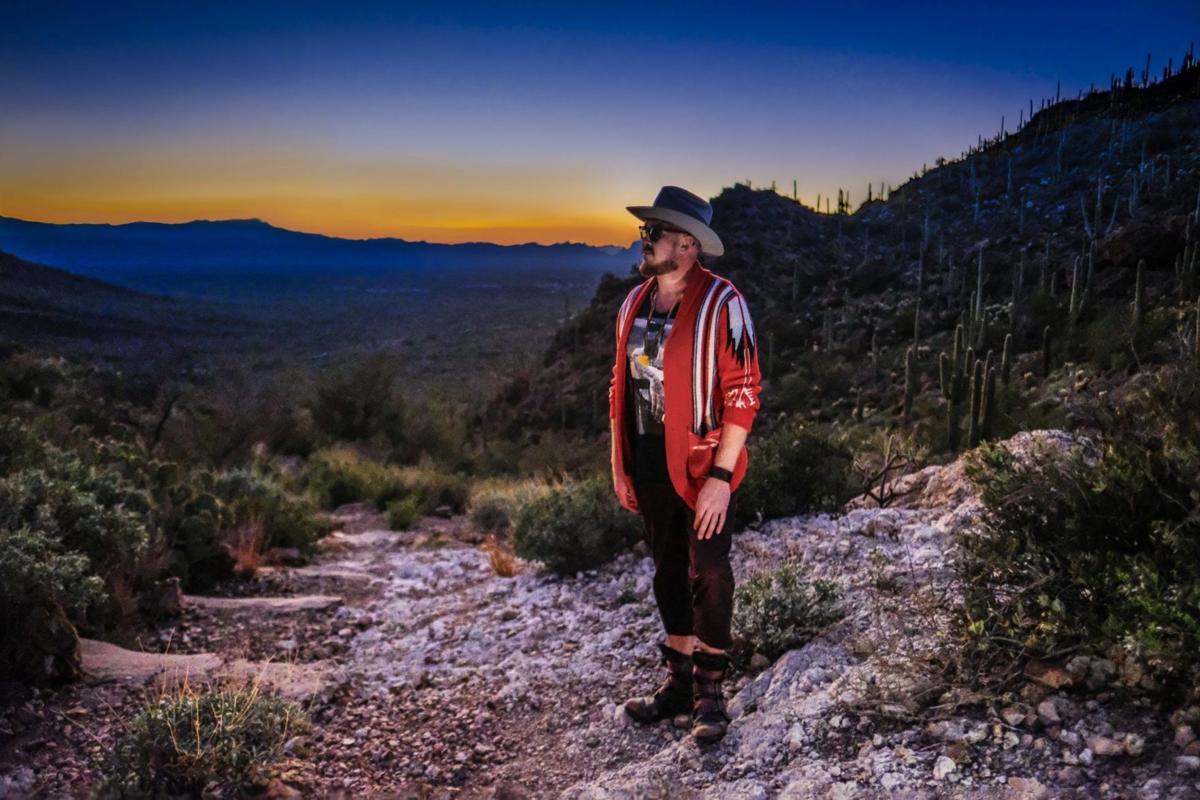 The credits on Minnesota folk-rock singer-songwriter David Huckfelt's new album reads like a who's-who of Tucson music royalty.
Howe Gelb, Thøger Lund, Winston Watson, Gabriel Sullivan, Billy Sedlmayr, Connor Gallaher, Tom Walbank, Jon Villa and Ben Nisbet all contributed to "Room Enough, Time Enough" — the second solo album for The Pines frontman.
Huckfelt recorded the album at XIXA's Dust & Stone Recording Studio downtown in January 2020 before the COVID-19 pandemic took hold. And even though he later added vocal contributions from a number of Native American artists from around the country, Huckfelt said the album "is absolutely a Tucson record in my mind."
"It was the last time we were all together and felt safe in a room. We had 20 some people pass through those doors," he recalled, calling from his Dunbar Springs rental home that he retreats to for a few months each winter. "Ben Nisbet played violin on a track and we just opened it up. ... I was so grateful to step into their world."
"Room Enough" comes out on Friday, Feb. 26. Huckfelt has planned two CD release concerts — on Saturday, Feb. 20, at the MSA Annex in the Mercado District on West Congress Street; and on Wednesday, Feb. 24, at Monterey Court on West Miracle Mile, both of which will have limited live audiences.
For all intents and purposes, "Room Enough" was all but finished early last year. But when the pandemic took hold and led to shutdowns and isolation, Huckfelt believed he had more to say. When he returned to Minnesota from his annual Tucson winter retreat, the world had dramatically changed — and not just because of the pandemic.
The George Floyd killing at the hands of a Minneapolis police officer happened blocks from his home and the ensuing Black Lives Matter protests and riots that spread nationwide showed just how divided the country was. Huckfelt hoped he could bring some sense of unity by reaching out to musical colleagues around the country and creating a truly collaborative statement.
"My whole hope of making a record in 2021, I wasn't going to do it unless I really had a wide scope, a wide scape," said the 42-year-old father of a 10-month-old son, Billy. "I wanted it to feel like the place where things go right, where people get along … sharing the stage with other voices who are some of my favorite musicians in the country. ... I wanted to show collaboration at a time of division."
Among the guest artists are Keith Secola, the Ojibwe ambassador of Native Americana music who lives in Phoenix; award-winning South Dakota Indigenous singer Jackie Bird; and Quiltman, the Warm Springs Nation, Oregon, singer who sings on several songs.
The collaborations, which celebrate marginalized voices including of the Native American community, include a cover of Secola's stirring "Book of Life."
Huckfelt said he hopes listeners find hope and solace in "Room Enough."
"We are really told to be suspicious and distrustful and angry with each other. We have to find our way back," he said. "It's going to take a long time. I think music can help. It connects heart to heart."
If you goContact reporter Cathalena E. Burch at cburch@tucson.com. On Twitter @Starburch