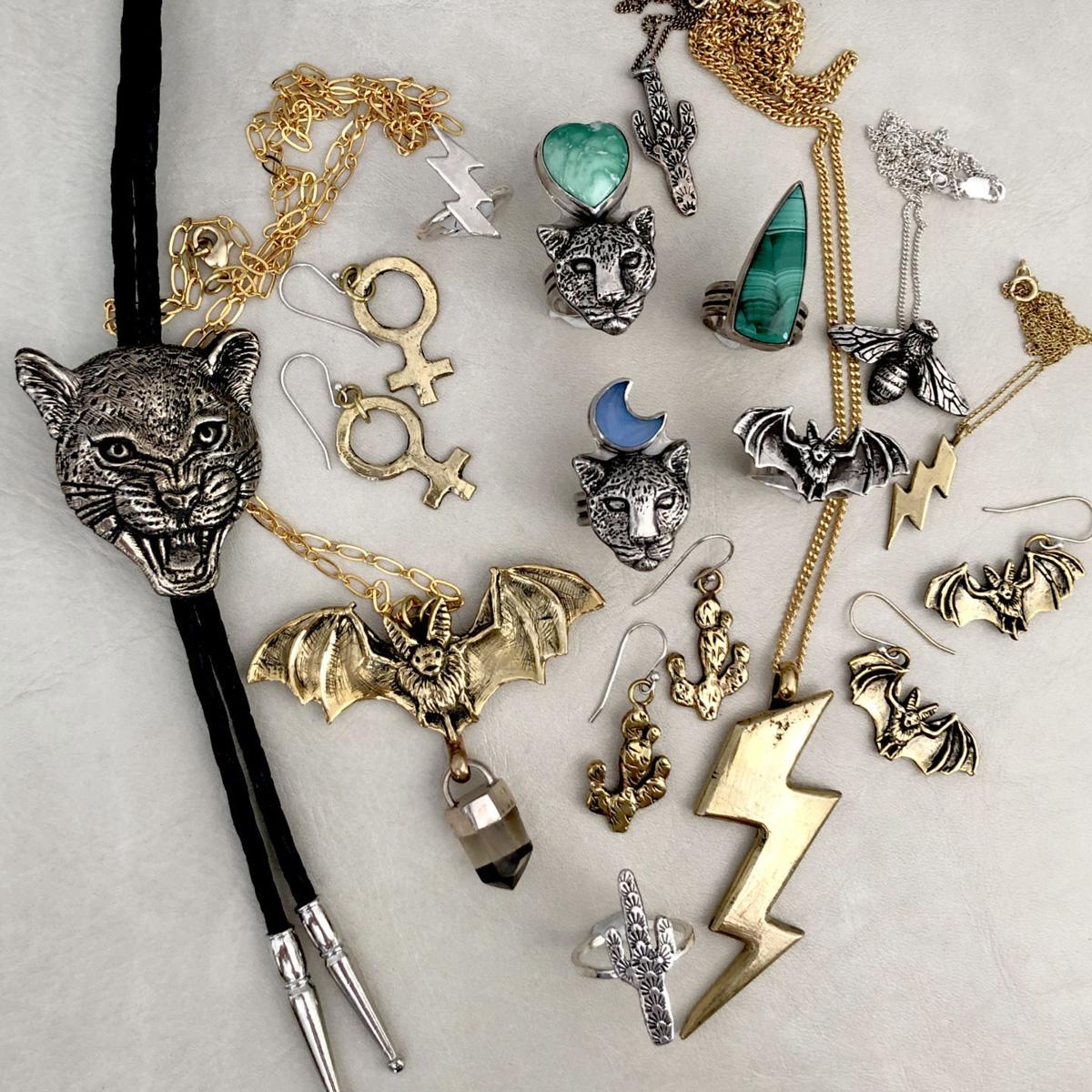 Spring Winders took a jewelers metalsmithing class in college, graduated in 2006 and didn't make any more jewelry for the next eight years.
But while working in the food service industry, she decided it was time for a career change.
"I remembered enjoying metalsmithing so I decided to take a metalsmithing class at Pima Community College — just a refresher to see if I liked it," she says. "And I was really into it, so I decided to pursue that."
She slowly saved up money to buy her own equipment and in 2014, she started her shop Heliotrope. Winders now sells desert-inspired jewelry.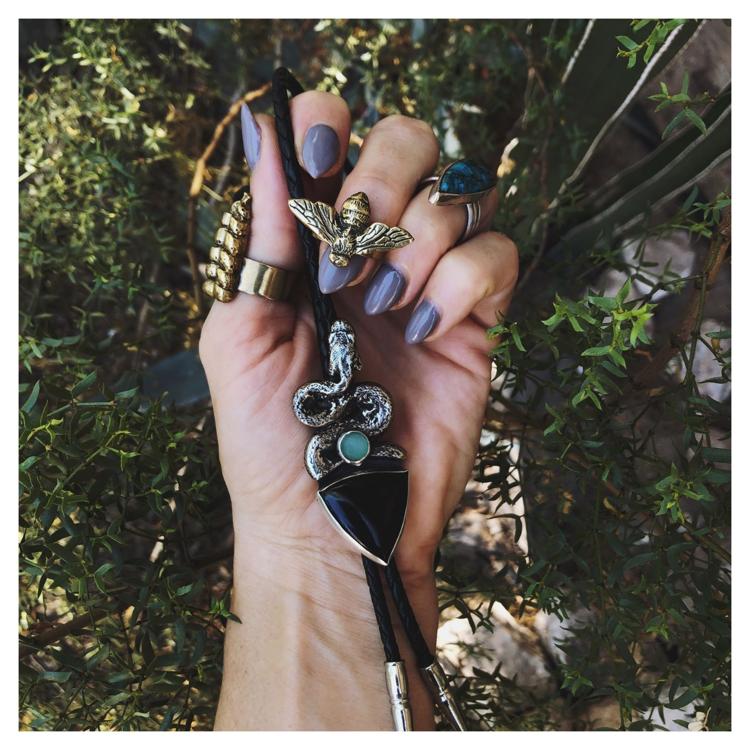 "I get a lot of the inspiration for the designs from the desert, plants, animals and also the monsoons," she says. "I make things that I would want to wear myself and I like the desert a lot."
Winders also sells bolo ties. She says: "I'm kind of trying to give bolo ties a modern twist and make them more accessible to all genders and not just for dress up — you can wear them with tank tops. And I'm doing my own take on this classic Southwestern style."
Much of Winders' jewelry is made with metal, sometimes with a crystal or stone to add some color or variation in texture.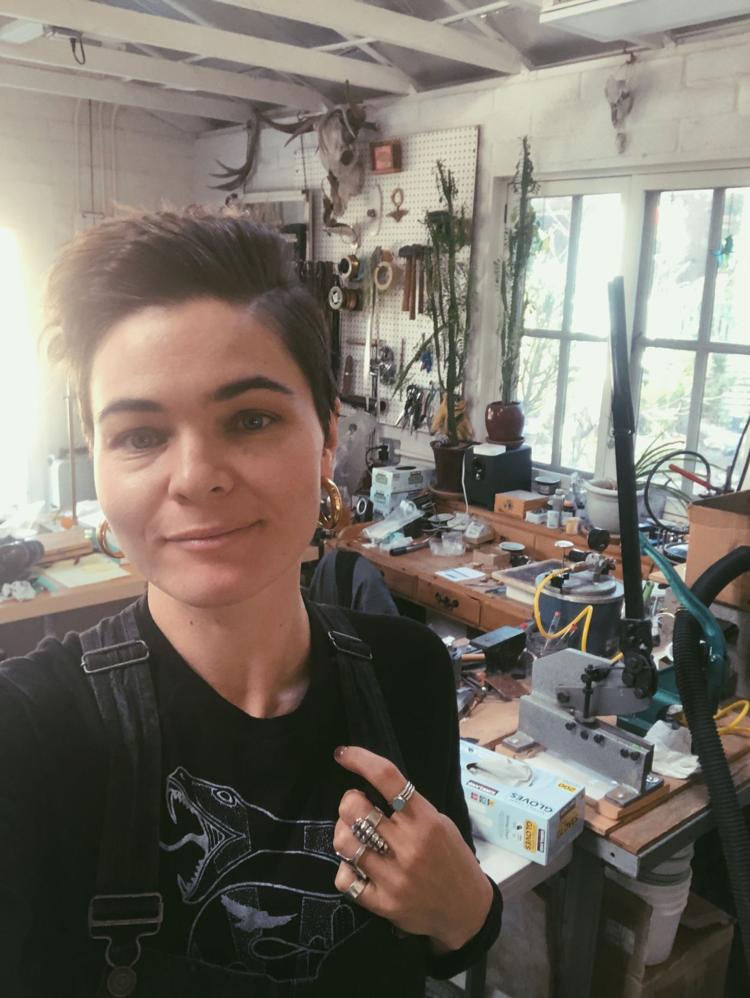 She uses a process called lost-wax casting to create her jewelry, which involves hand-carving her designs with wax and creating molds.
After several more steps, Winders pours metal into empty molds — eventually revealing her intricate design.
"I like how strong and solid metal is," she says. "I just think it creates a heavy statement — even the small designs. I just like the strength and the weight of how the metal feels."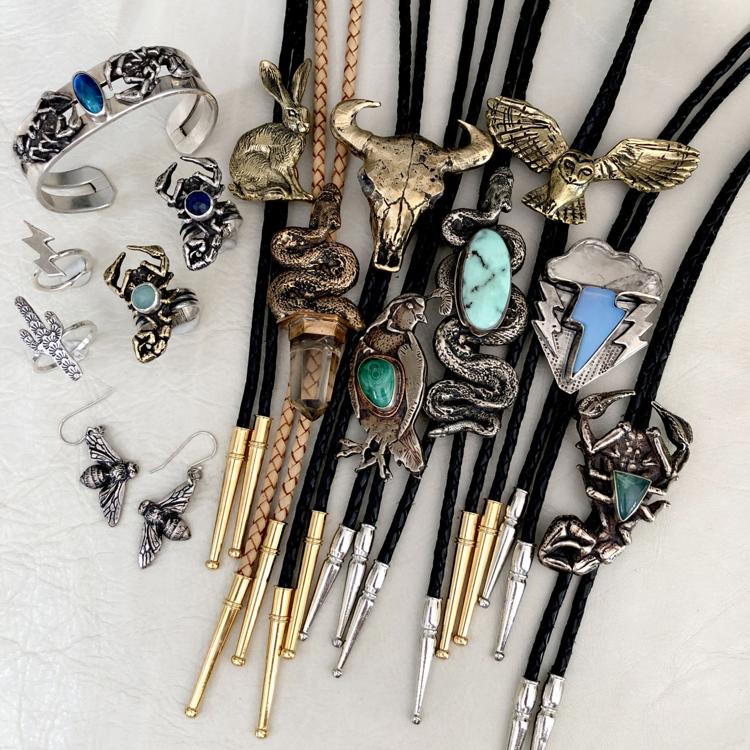 In the near future, Winders plans to team up with local nonprofits that work with plants and wildlife. A percentage of her sales on specific collections will go to conservation groups.
"It's an important part of becoming a better business and having the importance of sense of place and caring about the animals I'm making designs of in the borderlands areas," she says.
She's also planning to release bat and jaguar collections in October.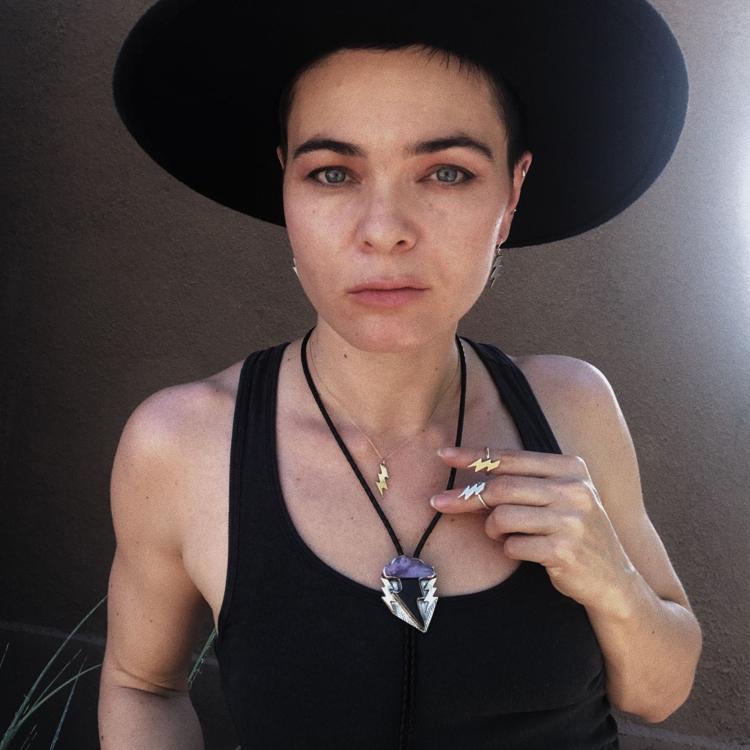 Originally from Show Low, Winders says she's always been artistic. As a kid, she did other kinds of jewelry-making and her mom was a ceramics artist.
Winders left Show Low at age 17, heading to Flagstaff for college. She also lived in Mexico and Portland before moving to Tucson in 2012.
"I was ready to live in a sunnier place because I was in Portland at the time and I had some friends here," she says.
Contact reporter Gloria Knott at gknott@tucson.com or 573-4235. On Twitter: @gloriaeknott
Stay up-to-date on what's happening
Receive the latest in local entertainment news in your inbox weekly!