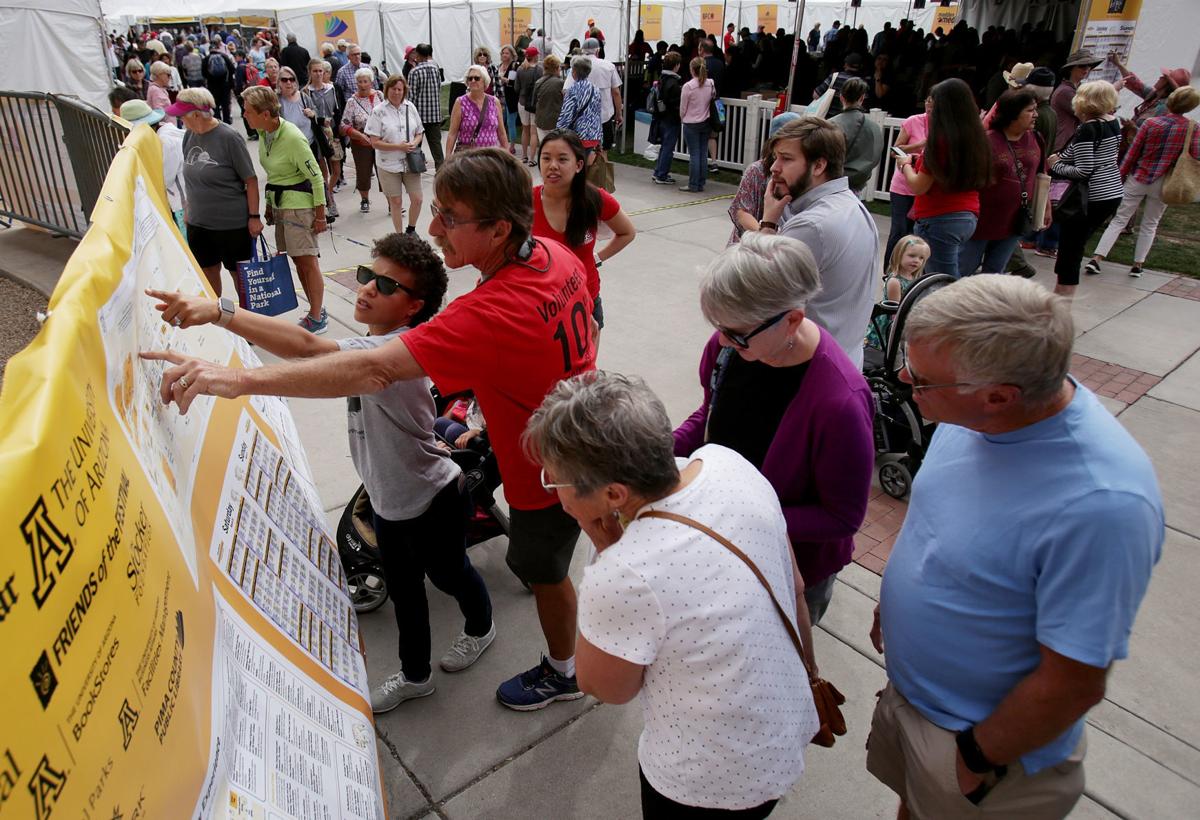 Even if you aren't a political junkie, you might want more insider details about political activists in this election year.
Two panels, "Formidable Forces in 2020," at 4 p.m. March 14 in the UA Mall tent with Ezra Levin, Anne Nelson and Joel Stein, and "Campaign 2020: What's New, Who's Who," at 10 a.m. March 15 in the Student Union Gallagher Theater with Leah Greenberg, Levin and Stein, discuss the activists.
Levin and Greenberg, who are husband and wife, are the authors of "We Are Indivisible: A Blueprint for Democracy After Trump." Nelson is the author of "Shadow Network: Media, Money, and the Secret Hub of the Radical Right." Stein is the author of "In Defense of Elitism: Why I'm Better Than You and You're Better than Someone Who Didn't Buy This Book."
There are the easy-to-spot activists like those in the Indivisible movement, and those not so obvious like the ones examined in Nelson's "Shadow Network." Stein uses humor in his examination of the "elite" and the vocal disdain against the group.
Three panels put the spotlight on President Trump.
"Trumping Social Media," at 1 p.m. March 14 in the Student Union Gallagher Theater with Tim Alberta, Major Garrett, James Poniewozik and Phil Rucker, and "The President and the Media," at 10 a.m. March 14 in the UA Bookstore with Carol Leonnig, Nelson and Poniewozik, look at the media, social media and how they play into his rise to the top office.
Alberta is the author of "American Carnage: On the Front Lines of the Republican Civil War and the Rise of President Trump." Garrett wrote "Mr. Trump's Wild Ride." Poniewozik's book is "Audience of One: Television, Donald Trump, and the Fracturing of America." Rucker co-authored "A Very Stable Genius: Donald J. Trump's Testing of America."
"The President, Expert in Chief," at 1 p.m. March 15 in the Student Union North Ballroom with CBS chief White House correspondent Garrett, Rucker and Stein, looks at Trump himself. Rucker's co-author Leonnig moderates.
Those interested in the history of race relations may want to attend panels that include Peggy Wallace Kennedy. Kennedy is the daughter of the late Alabama Governor George Wallace and the late Lurleen Wallace, also a Governor of Alabama. Kennedy has dedicated her life to racial reconciliation and is the author of "The Broken Road: George Wallace and a Daughter's Journey to Reconciliation."
In "With Liberty and Justice for All?" at 4 p.m. March 14 in Koffler 204, the panel discusses why it has been so hard for us to live up to the promise of our Constitution and the pledge we made each morning in school.
Kennedy, Jennifer Eberhardt, Stanford researcher and author of "Biased: Uncovering the Hidden Prejudice That Shapes What We See, Think, and Do;" and Ian Haney López, UC Berkeley law professor and author of "Merge Left: Fusing Race and Class, Winning Elections, and Saving America," make up the panel.
"The Road to Reconciliation" is at 11:30 a.m. March 15 in the Student Union Gallagher Theater. Kennedy, López and Amy Chua, author of "Political Tribes: Group Instinct and the Fate of Nations," talk about how we are more divided than ever.
Events in the Student Union Gallagher Theater, the Student Union North Ballroom and Koffler Room 204 require tickets, which are free. Reservations for tickets will be available beginning at noon March 9. Learn more at tucsonfestivalofbooks.org.
Contact Johanna Eubank at