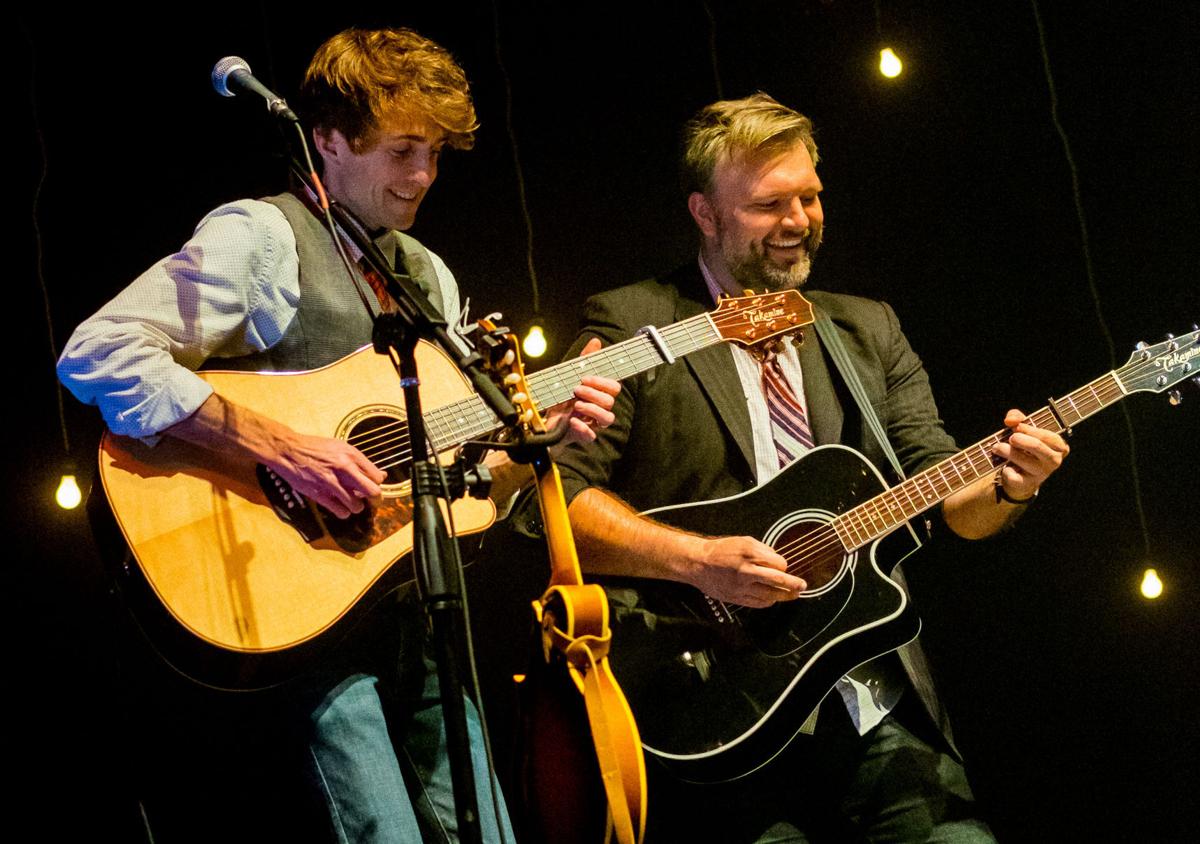 Ryan Green and Cameron Hood — Tucson's Ryanhood folk-rock duo — decided to take a sabbatical from touring for much of last year to record a followup to their 2017 studio album.
Funny how that timing worked out.
Who would have thought that when they made that decision back in 2019 the entire entertainment world would be forced to hit pause in 2020?
"It turned out to be pretty good timing to come off the road," Green said.
This weekend, Ryanhood will perform three concerts hosted by Arizona Arts Live to celebrate the release on Friday, April 16, of "Under the Leaves." The evening performances on Friday and Saturday, April 17, are sold out, but there are some tickets available for a matinee concert Saturday.
The album is a musically mesmerizing bluegrass/folk rock collection of songs that takes listeners "Somewhere under the leaves / Somewhere under my breathing" to a changing world where "We're heading for disaster in the end / Feels like we're caving in."
"Under the Leaves," which the pair had mostly written before the COVID-19 pandemic, delves into some heart-wrenching issues, from the somber love song "Seeing in the Dark" — "Did you ever feel like / Like you made a mistake / Like maybe you stayed / Instead of walking away?" — and the regret-tinged sobering "I Didn't Have A Chance" — "Maybe if I hadn't let you / Let you walk away / You would still be here."
The pair wrote the album as they have their previous ones — Green pens the music and creates "beautiful space," Hood said, for him to fill with lyrics that are guided by "how the song makes him feel," Green added during an interview in March.
"He's giving us a place to enter where we can feel the things that I'm writing lyrics about," Hood explained.
"It was kind of fun doing it this way," added Green, who has been musical partners with Hood since they teamed up nearly 20 years ago.
The pair's partnership was the fruit of a friendship born out of competition when the Tucson natives were in competing bands at University High School. The two bands competed in local battle of the bands competitions and "we were kind of trading victories each year," Green said.
"It was just at the end of high school that we kind of, through yearbook signings, admitted our deep respect and admiration for one another," he said.
Ryanhood's debut album, "Sad and Happiness," garnered national attention that grew with every new release — "Under the Leaves" is their eighth studio album and ninth career album.
Contact reporter Cathalena E. Burch at cburch@tucson.com. On Twitter @Starburch.{p style="color: #000000; font-family: tahoma, arial, helvetica, sans-serif; font-size: 12px;"}