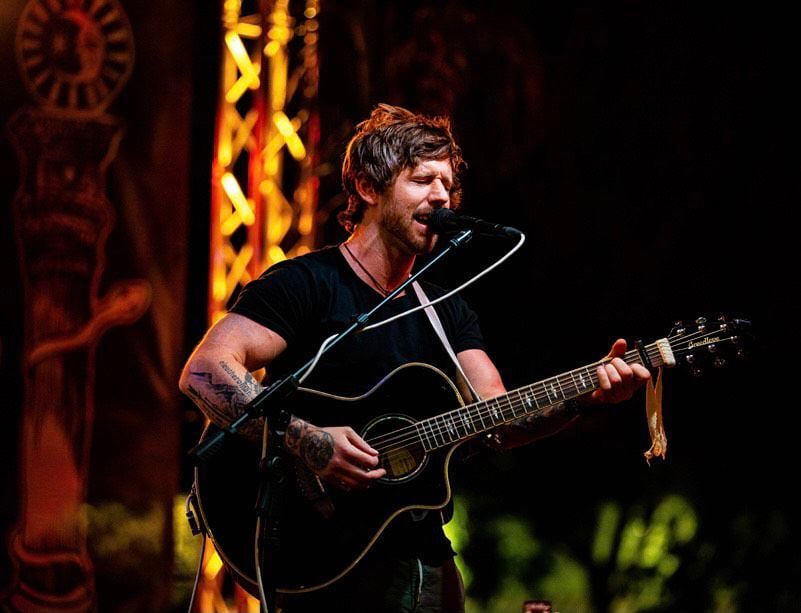 Tucson singer-songwriter Casey Ryan has no clue what 2021 will hold or when he will find himself on stage performing for a live, in-person audience.
But when that time comes, he will have national marketing backing him up after signing on last month to be a national featured artist for Breedlove Guitars, the Bend, Oregon, guitar-maker that has a stable of national artists that it champions.
"It's a really cool thing they are doing, and it's kind of perfect timing because I have new music coming out in January," Ryan said last month.
Ryan has been working with Breedlove since 2017, when a member of the company's artist and repertory team discovered him playing a gig in Bend. The company provides free guitars to its artists as well as support for some regional live shows, Ryan said.
But as a national featured artist, Ryan has the full force of Breedlove's marketing efforts behind him, which will include the company promoting his live shows and recorded music nationwide. In return, Ryan will showcase the company's new guitar models and take over their blog and live-streamed concerts. He will also lead tutorials "and anything I want to do, which is pretty cool," said Ryan, who has been playing Breedlove guitars for about a decade.
In late January, he plans to release "The Color of Joy," a five-song EP that he wrote and produced over the past eight months of COVID-19 pandemic lockdowns and isolation. The songs come from reflecting on and reassessing "how my life has unfolded and the lessons I have learned," explained Ryan, who moved to Tucson two years ago from his native Coeur d'Alene, Idaho, outside Spokane, Washington.
"I am very proud of it," he said. "Through the process, it all felt very organic. It felt like the lyrics were coming out of me, and I wasn't writing them."
The EP includes a pair of piano songs and three acoustic guitar-centered songs that feature more aggressive elements including background synthesizers, heavier bass drums and harmonic loops and hooks in the chorus and melodies that elevate the songs' contemporary pop sound. Ryan, who describes his music as melancholy, said the project has "sad lyrics with a happy melody and that creates a feeling of the songs being warm as opposed to being dark and sad."
The EP is the latest in Ryan's growing catalogue of recordings. In the six years that he has done music full time, he has released two full-length albums and one eight-track LP as well as several singles.
Until COVID-19 hit last year, Ryan, who has a doctorate in clinical psychology, had been doing more than 200 shows a year throughout the West Coast and Northwest. He spent most of the year at home, working on the EP and doing online streamed concerts until he got an invite in October to do a live show as part of Hotel Congress' outdoor Plaza stage series.
"It was equal parts beautiful and rewarding, and feeling connected to people for the first time in that long was just crazy," he said of that show before a small, socially-distanced audience. "Just being able to share art with people after so many months of not being able to do it … it was beautiful. It felt really good, and it was just more motivating for me to keep continuing to be better at what I'm doing."
Since then, Ryan has done two other Congress shows and a show at Union Public House in St. Philip's Plaza on its newly constructed outdoor courtyard stage. He is in talks with venues around the country about doing shows this summer or next fall as the pandemic situation eases.
But, "it's kind of hard to plan for the future when you don't know what the future holds," he said.
Contact reporter Cathalena E. Burch at cburch@tucson.com. On Twitter @Starburch{/span}