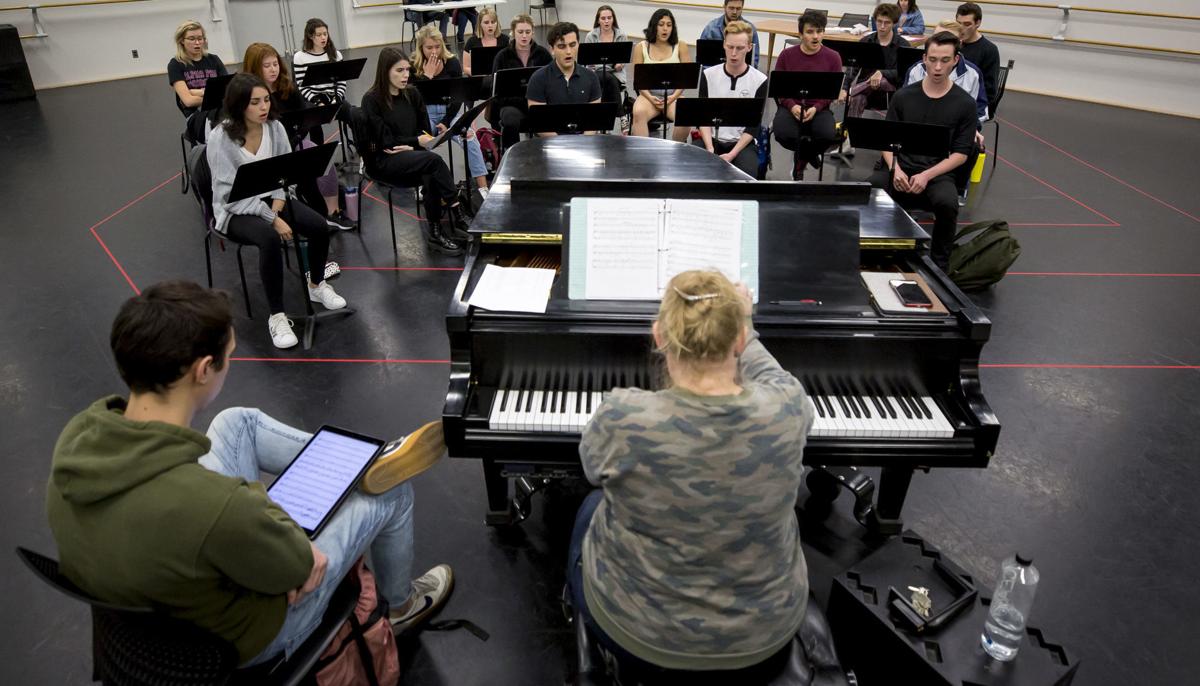 Tucson theater companies — mostly nonprofits familiar with financial struggles, though not of this magnitude — stand to lose millions while the coronavirus rages through the country.
Every theater in town has brought the curtain down; some for the rest of the season while others have canceled or postponed current shows and are taking a wait-and-see attitude for future productions this season.
Arizona Theatre Company shut down "The Legend of Georgia McBride" after its March 13 opening-night performance and a week later canceled the rest of its season.
"Every arts organization across the country is doing this," says Sean Daniels, ATC's artistic director. "We are following the (Centers for Disease Control's) advice."
As of March 15, the CDC recommended all gatherings of 50 people or more be suspended for eight weeks.
But it's pricey advice to follow, and that doesn't even touch on the income that will be lost by artists and staff.
"It's somewhere between $1 and $2 million in lost revenue," says Daniels. "Nobody knows what the future holds. We're trying to be smart and responsive."
The smaller The Rogue Theatre canceled the remaining four performances of its popular production of "The Beauty Queen of Leenane."
"I figure it's about $10,000 that it costs us," says The Rogue's co-founder Cynthia Meier, who also starred in "Beauty Queen."
Also canceled: The staged reading of "The House of Bernarda Alba," previously scheduled for March 22, and its production of "Twelfth Night," which was slated to open April 23. All told, The Rogue could stand to lose as much as $100,000, says Meier.
Live Theatre Workshop canceled the last three weekends of its production of "Radiant Vermin." It also suspended all theater classes for children at least through April 1. That may be extended if the virus continues its march.
"A month of no classes and no shows mean that it is in the realm of $40,000-$50,000 that we've lost," says Michael Martinez, Live Theatre's executive director.
That's a hefty sum for a small nonprofit theater.
"We've done a good job of building up a reserve fund," says Martinez. "But depending on how long this lasts …"
He didn't need to finish the sentence: Each week, each day that goes by without any income brings Live Theatre, and other theaters, closer to the brink.
Still, some theaters continue to pay artists and staff.
For ATC, that represents about 100 people full and part time, that would work a play such as "Georgia McBride."
The company has struggled financially in the past, and has been in the midst of a turnaround.
But now is not the time to stop paying the performers, crews and staff, says Daniels.
"We are trying to do the right thing," he says. "We are paying all actors and employees for as long as we can."
Eventually, he expects some of the 65 full-time staff members and what he calls "an army of part-timers" will have to be furloughed.
"We are trying to figure it out how we can get as many weeks as possible for them," he says.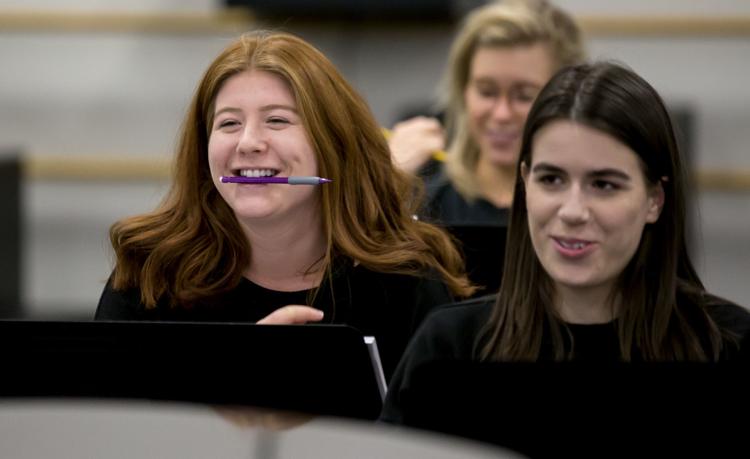 The Rogue continued to pay its roughly 15 actors and crew through the scheduled run of "Beauty Queen," and Live Theatre Workshop and the Gaslight Theatre will also continue to pay salaries to most of its employees as long as it is feasible.
At the University of Arizona, the loss of ticket sales for the Arizona Repertory Theatre, which has canceled the rest of its season, means less money for education.
"Ticket sales go into the educational component," says Hank Stratton, artistic director of ART.
There is another issue for the UA: performing in plays, designing sets, doing the lights, building costumes, is all part of the curriculum for theater students.
Now that plays have been canceled and classes will be online for the rest of the semester, professors are going to have to get creative to make sure students get the education, and the credits, they need to graduate.
"This is coursework," says Stratton. "We have to come up with meaningful programs for students. This is uncharted territory, so we are not yet sure how we are going to make it meaningful."
Under consideration is one-on-one online sessions with professors who will work with students on such things as character development and vocal technique.
"The accreditation board will support us any way they can," says Stratton, a fact that will likely have students letting out a sigh of relief.
Actor/director Samantha Cormier, who is one of three cast members in Live Theatre Workshop's canceled "Radiant Vermin," is one of the most active actors in town. A show she was producing at the Gaslight Music Hall was canceled, and she had a few other acting gigs coming up that she suspects will evaporate.
"It's gut-wrenching, it's crazy," she says, admitting the shock of no theater to work at or to see has not yet sunk in.
"What do I do, what do I turn to?" she asks.
One of the greatest losses theater organizations and actors are feeling is the community of live theater.
"Theater … is an opportunity for us to come together and share," says Stratton. "Right now, when everyone's hurting, we could use the opportunity to come together to heal."
ATC's Daniels agrees.
"Right now, I think we all feel incredibly alone and isolated," he says. "One of the ways we feel more human is we gather together. We could all use that feeling right now; the thing we need most is gathering together and celebrating. It's just not safe to do that now."
And while Cormier has lost a good bit of her income, she, too, feels a deeper loss.
"It's experiencing something together," she says. "It's connecting to community."
Kathleen Allen has covered the arts in Tucson for more than 20 years.