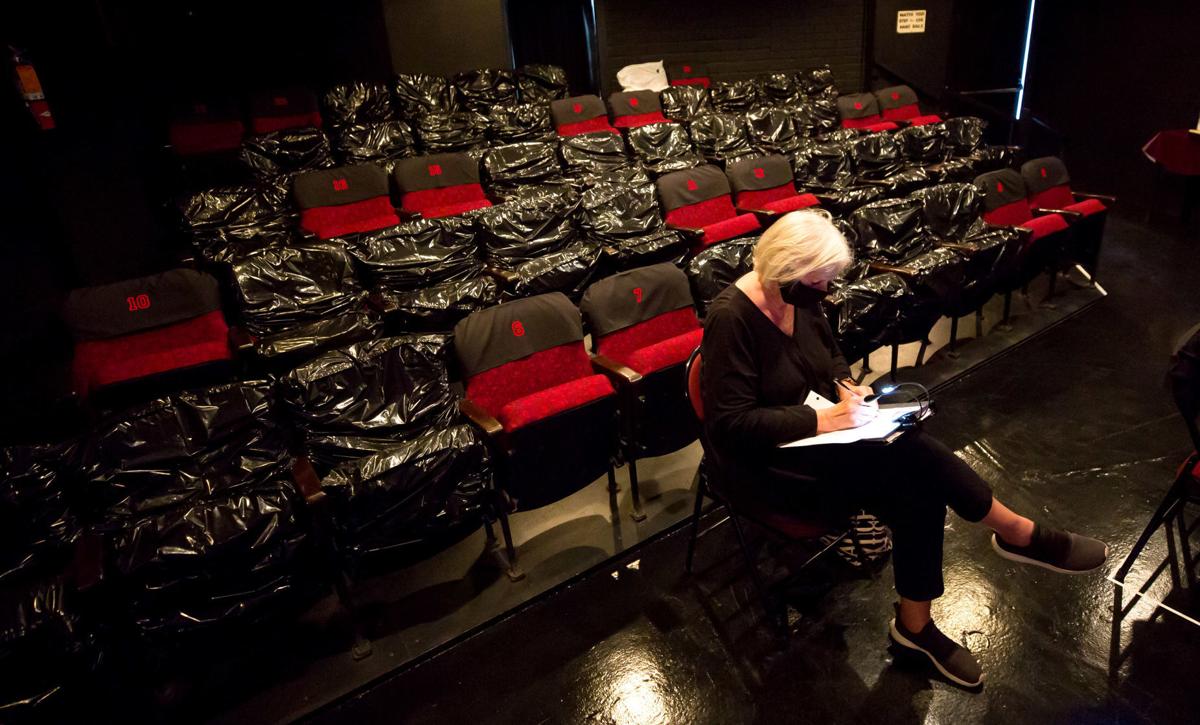 Susan Claassen is betting Tucsonans want to get back in the theater. Now.
While most local theaters are still struggling with whether they will reopen in September, the managing artistic director of Invisible Theatre has announced it will open the play "Filming O'Keeffe" Tuesday, June 23, with a preview Monday, June 22.
"Filming O'Keeffe" was supposed to be Invisible Theatre's last show of the 2019-20 season.
When the coronavirus closed down much of the state in March, the sets, lights and music had already been finished, so those will be used in this production.
The Eric Lane play takes place in Lake George, New York, on a property once owned by artist Georgia O'Keeffe and her husband, Alfred Steiglitz. Max and his high school classmate are making a video about the two when Max's grandfather shows up. Old wounds are opened and family secrets come tumbling out.
"It's about family and tough situations and reconciliations," Claassen says. "It speaks about what we are all going through on some level."
The experience, however, will look different from what theater-goers have come to expect.
Among the coronavirus-related safety procedures:
Only 22 patrons will be allowed in — 25% of the theater's capacity. Seats will be socially distanced.
All audience members must wear masks.
Check-in will be electronic rather than with paper tickets, and seats will be assigned.
Reservations only; no ticket sales at the box office.
An ionization system has been installed in the air conditioner and the theater will be cleaned and sanitized after every performance.
Minimal staff workers and ushers.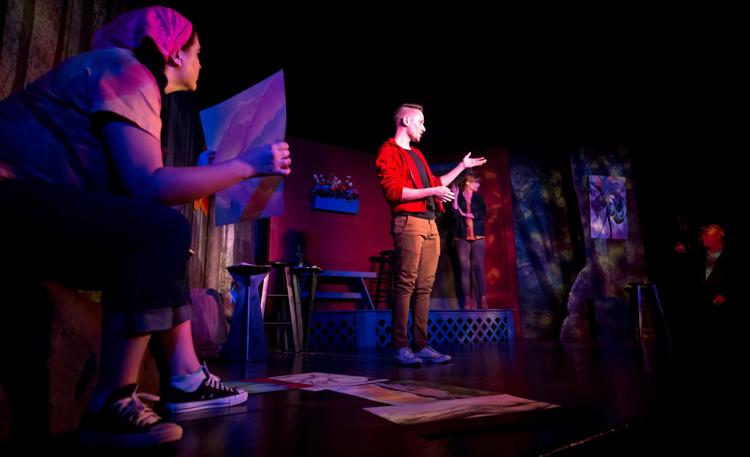 Actors will come to the theater in the clothes they will wear onstage rather than using the dressing room. Their temperatures will be taken daily, they will handle their own props and they will wear masks when they first appear on stage, though they will be removed for the performance. They occupy separate spaces on the small stage and will not physically interact.
"Every procedure we've put in place is beyond the minimum, and it will stay this way until we get further notice," said Claassen. "We've invested in making our theater as safe as possible for all involved."
She acknowledges that Arizona is experiencing a spike in COVID-19 cases. But, she adds, "What we are enforcing is safer than going into stores where people aren't wearing masks."
Three of the performances have already sold out, and Claassen is considering adding more shows.
Other theaters are cautiously hopeful about reopening but uncertain, as well.
Arizona Theater Company's "Women in Jeopardy" is slated to open the company's season Sept. 5. But there's a big caveat, says artistic director Sean Daniels.
"Currently (the union) Actors Equity is not issuing any actor contracts, so no Equity theater will happen anywhere in the country until they do," he says. "So, in many ways, that's the first step."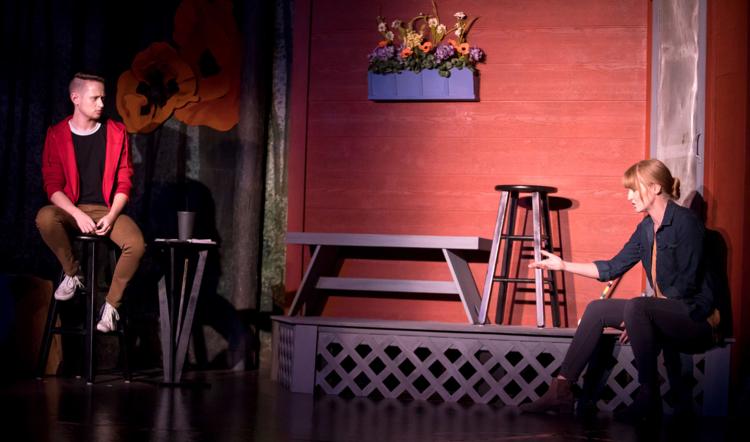 The union is putting together guidelines for when Equity theaters can reopen. The first condition: "The epidemic must be under control, with effective testing, few new cases in the area and contact tracing."
Bryan Rafael Falcón, managing and artistic director of Scoundrel & Scamp Theatre, has put off opening stage productions in the theater until next year but is planning an outdoor production in November.
"Through the rest of 2020 we will present our audiences online content including radio plays, play readings and other online performances," he says. "We will start our season in November with what we call 'Loading Dock Theater' with an outdoor production of 'Hershel and the Hanukkah Goblins.'"
The Rogue Theatre hopes to open its season with "A View from the Bridge" on Sept. 10. Safety measures will be in effect, and the Arthur Miller play will get an interpretation made for a virus-plagued time.
"Our plan is to present 'A View from the Bridge' with most of the actors in mask, performing a kind of expressionistic rendering of the play while five vocalists speak the lines of the characters at the rear of the stage," said Cynthia Meier, the Rogue's co-founder and managing director.
Kathleen Allen has covered theater for the Star more more than 20 years.
Concerned about COVID-19?
Sign up now to get the most recent coronavirus headlines and other important local and national news sent to your email inbox daily.