For the first time since Tucson's 5-month-old elephant Mapenzi was born, Reid Park Zoo has reopened to the public.
Though dozens of faces now beam at her every day, Mapenzi hasn't shared any kind of reaction to the slew of excited Tucsonans visiting the zoo.
"(The elephants) are more keyed into their habitat and each other than they are with the amount of guests watching them," says elephant supervisor Cassie Dodds.
Among the changes at the zoo: Face masks are required, water fountains are closed and capacity is limited to 10%. Guests must also make reservations in advance.
Signs and barriers near certain habitats are up to promote social distancing, in addition to foot prints painted along pathways.
Although Mapenzi hasn't acted differently since the zoo started welcoming Tucsonans again, the reopening was a big change for the elephant keepers.
"It's really fun watching (the public) watch her. It's been a really moving experience for us," Dodds says. "It's been really great to see people appreciate her."
Mapenzi — Penzi for short — was born to African elephant Semba on April 6. She joined sister Nandi, dad Mabu, aunt Lungile, and brother Sundzu.
The Star is documenting Penzi's milestones each month until she's 1 year old.
Double the weight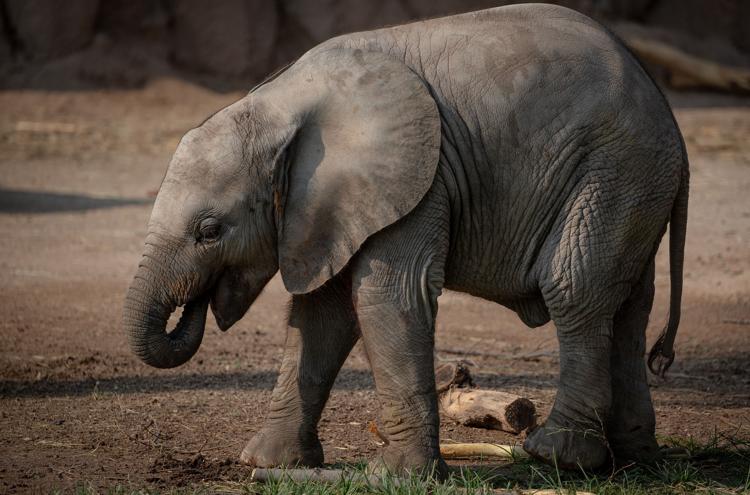 When Penzi was born in April, she weighed in at 295 pounds. She's doubled that — now weighing 600 pounds.
"She's putting on the pounds and growing really well," Dodds says. "That's a really great weight for her."
Though Penzi still nurses, she's becoming more interested in food. In July, she loved beet pulp. In June, lettuce was all the rage.
"Right now, her food preferences change a little bit day to day," Dodds says. "Today it was hay — giant mouthfuls of Bermuda hay, more than she can chew with her tiny teeth."
But her favorite treat of all has remained the same through the months — not snacks, but scratches from her keepers during training sessions.
Training sessions, which allow keepers to assess the elephants and ensure they're healthy, are voluntary for the elephants and used with positive reinforcement.
Playing with Nandi
"Nandi and (Penzi) are glued to each other," Dodds says.
"I think Nandi pretty much has a shadow. Penzi always chooses to be right up against Nandi. Whatever Nandi is doing, Penzi wants to learn."
Last month, Nandi celebrated her sixth birthday with icy treats and extra toys.
"It was a really fun day with Nandi and she shared that with Penzi," Dodds says.
Also in August, Penzi sounded her first trumpet.
"We've heard a lot of sounds from her, but a trumpet is a loud, playful sound," Dodds says. "Her and Nandi were having a great time playing on the edge of the wallow and doing a lot of play behavior. They both took off running playfully and I thought it was a car that squealed. I didn't realize it was her and then she did it again."
Right now, one of Penzi's favorite activities is sliding on her side down the grassy hills or the side of the wallow.
Since Penzi has been hesitant about getting into the deeper mud wallows, keepers have created a shallow end for her, with a deeper end for the other elephants.
"She's using the wallows a lot more, but she's still being cautious about the pool," Dodds says. "Her sister tried to take her to the pool and take her to the deeper level, but she didn't want anything to do with it."
Reid Park Zoo is currently open 8 a.m. to 2 p.m. daily. Visit reidparkzoo.org for more information on COVID-19 safety precautions or to get tickets — advanced purchase is required.
80+ photos of Tucson's baby elephant Penzi
Penzi
Penzi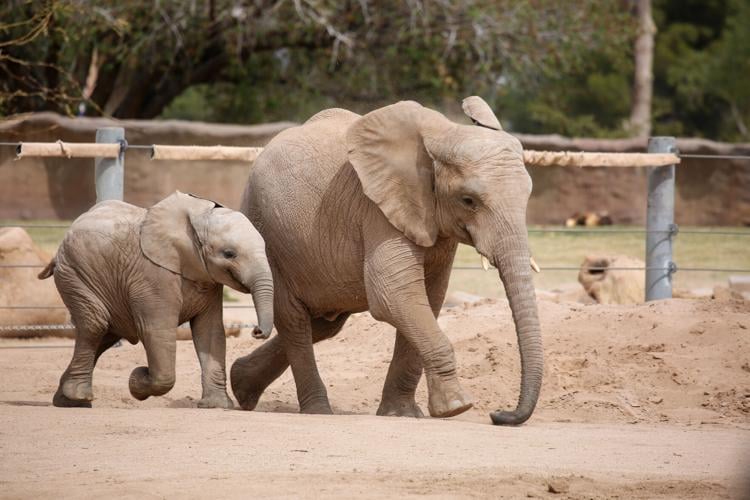 Penzi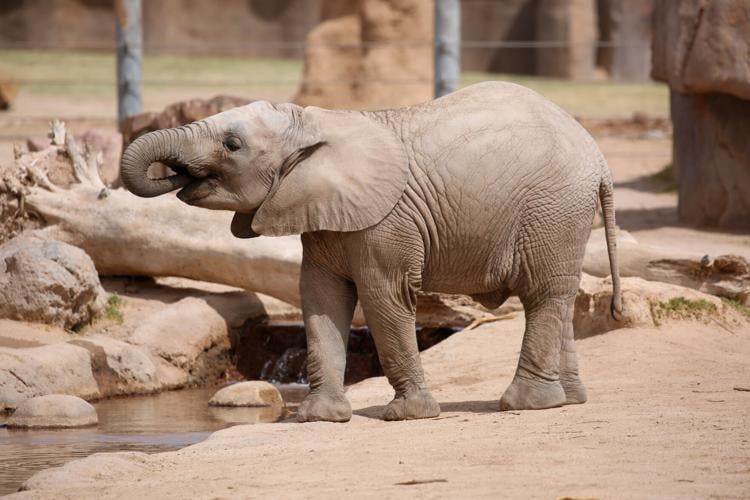 Penzi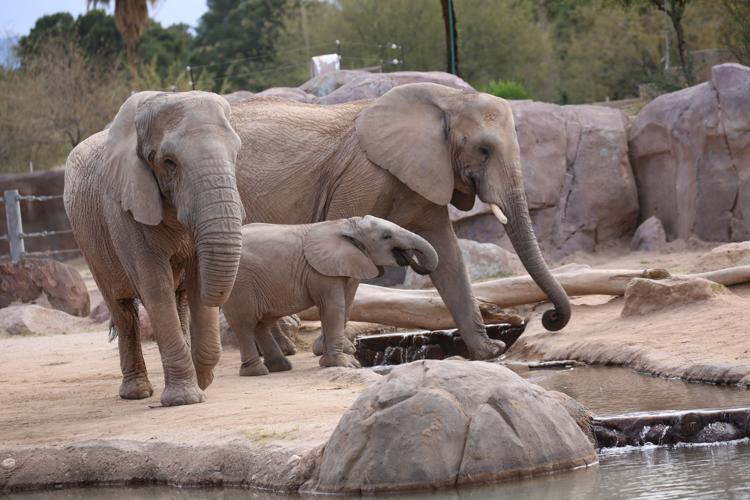 Penzi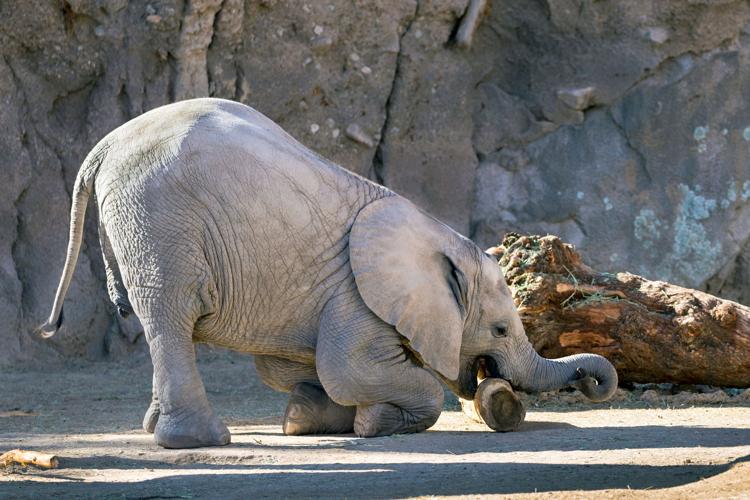 Penzi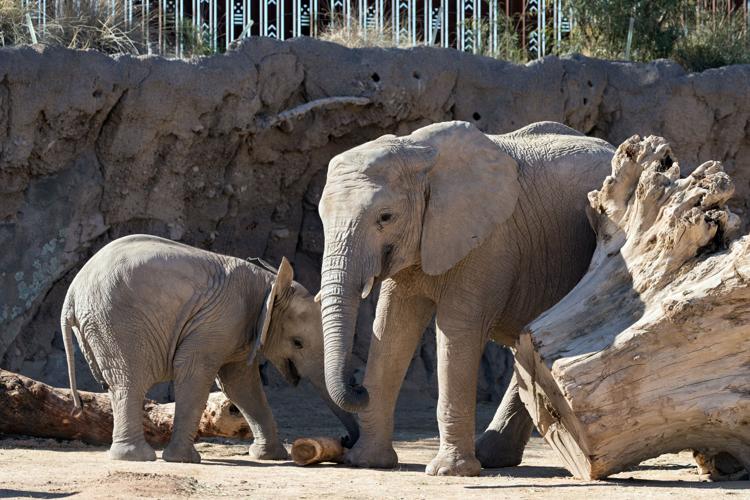 Penzi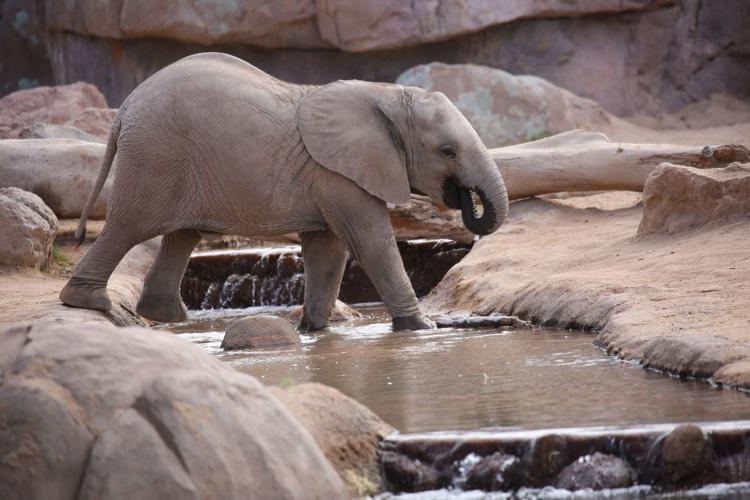 Penzi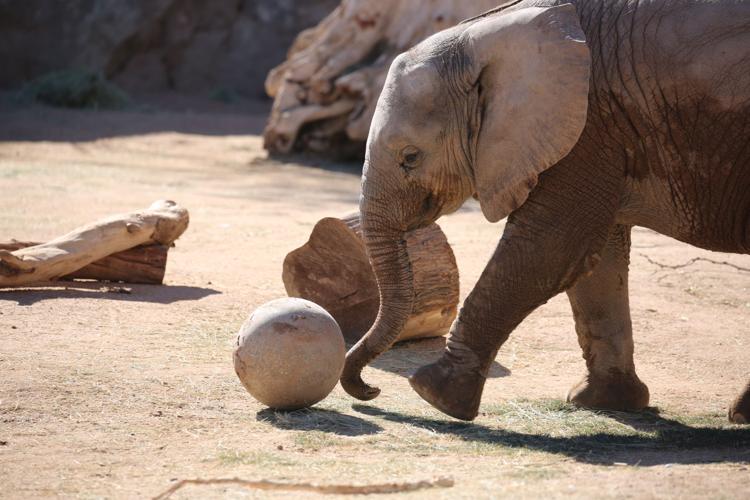 Penzi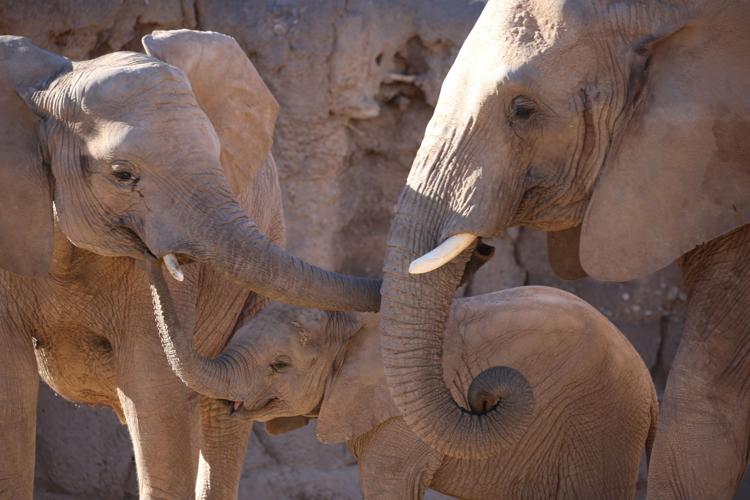 Penzi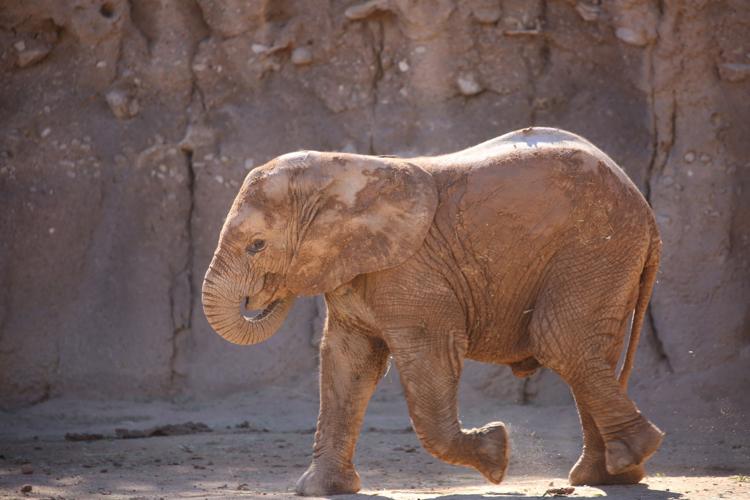 Reid Park Zoo snow day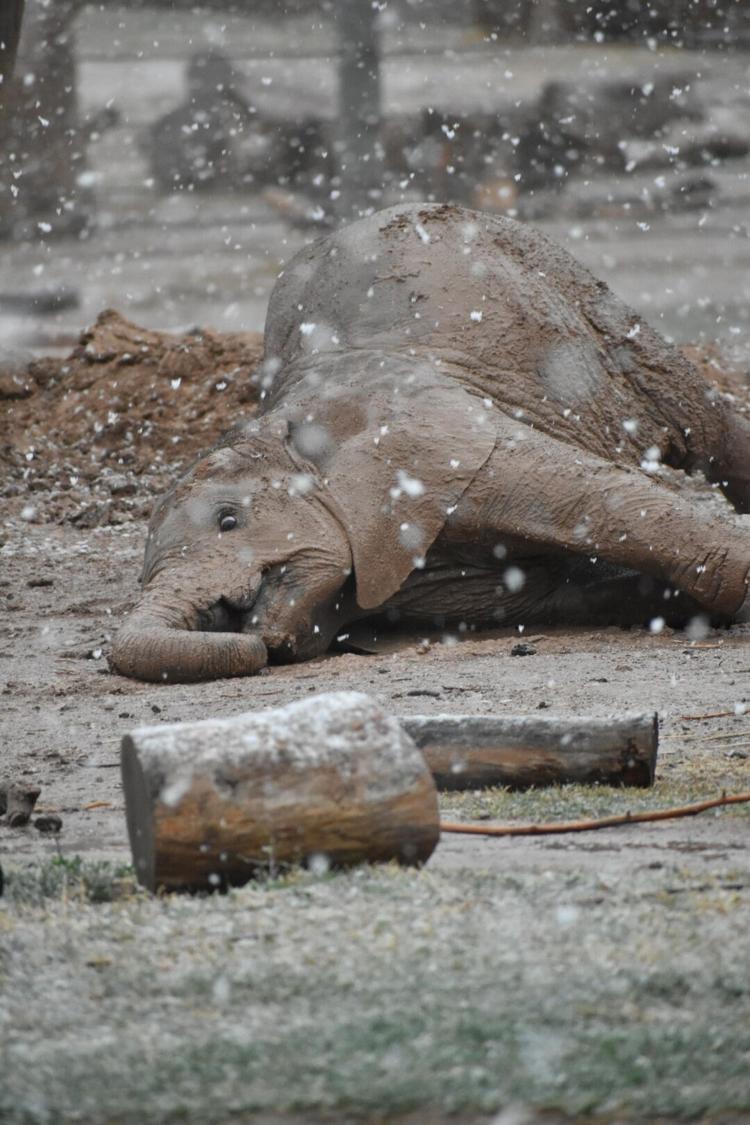 Reid Park Zoo snow day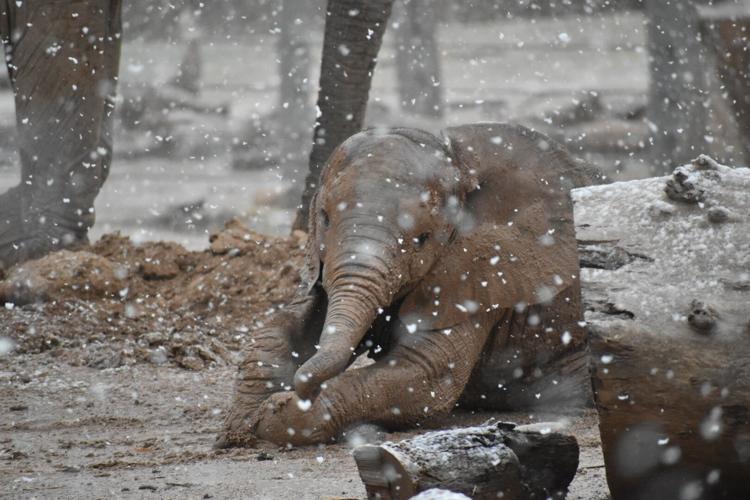 Reid Park Zoo snow day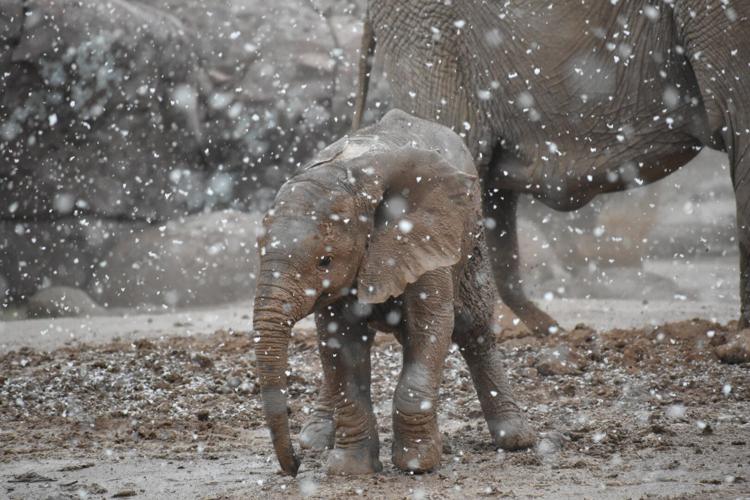 Reid Park Zoo snow day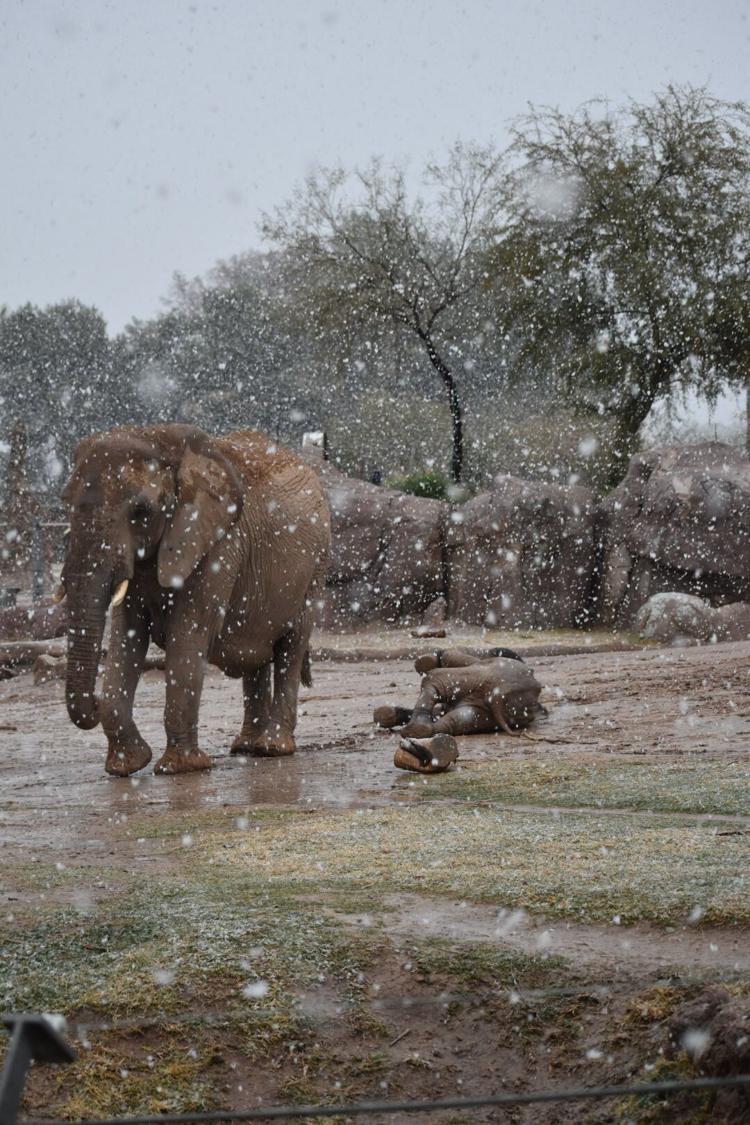 Reid Park Zoo snow day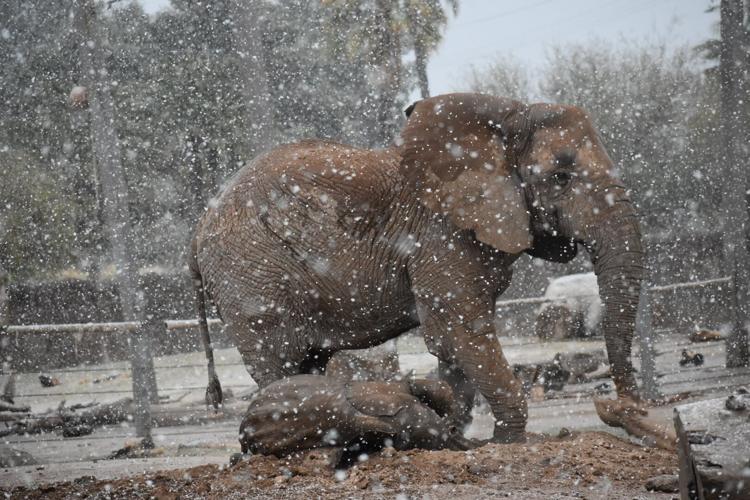 Reid Park Zoo snow day
Reid Park Zoo snow day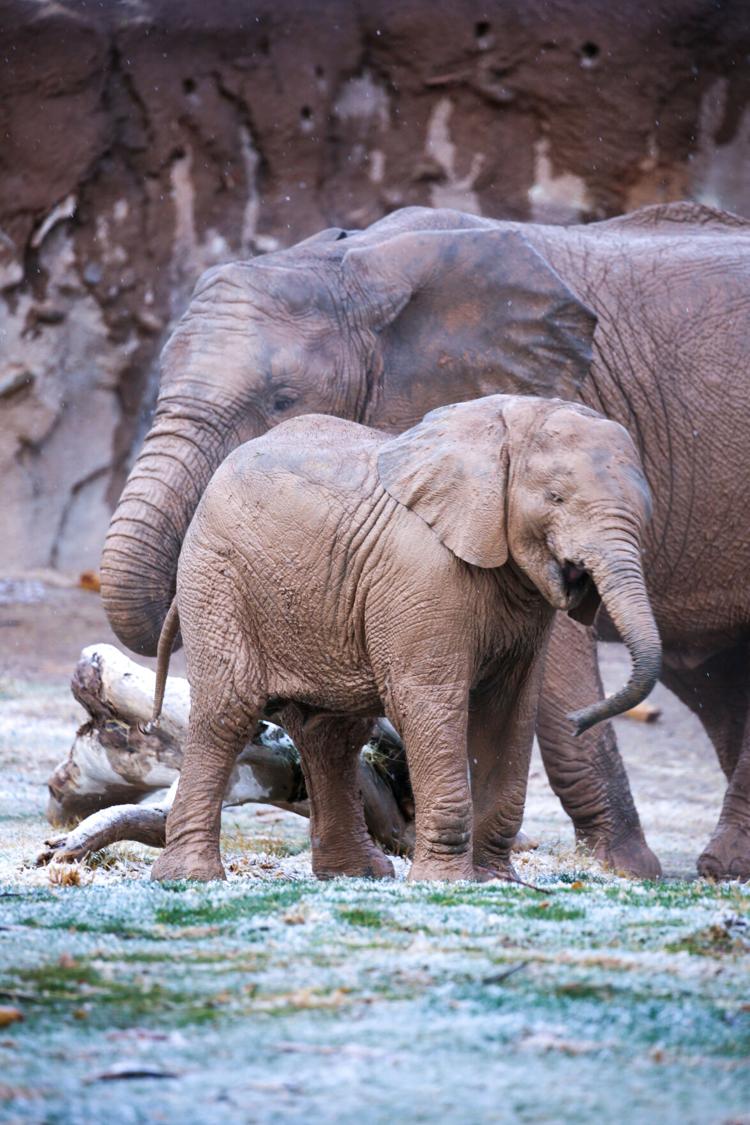 Reid Park Zoo snow day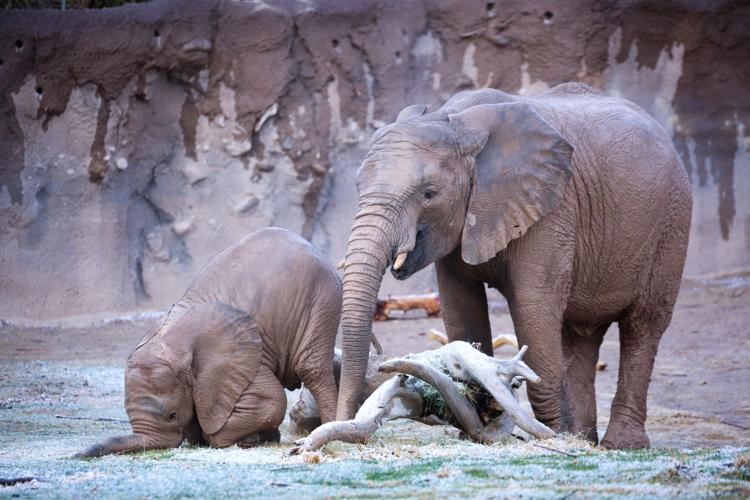 Reid Park Zoo snow day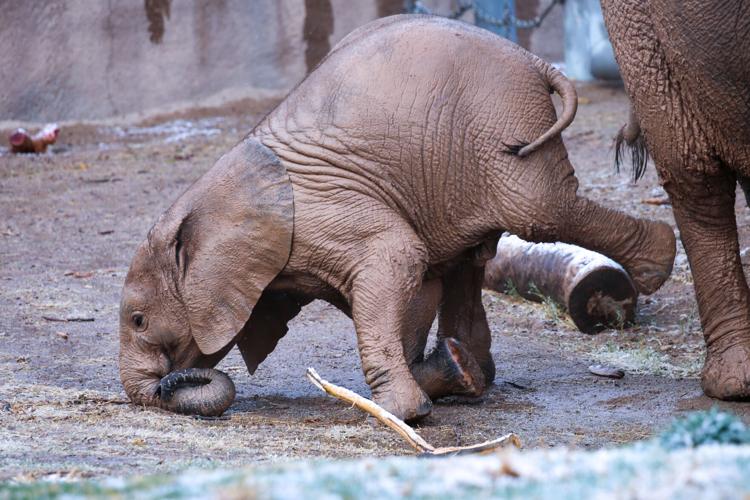 Reid Park Zoo snow day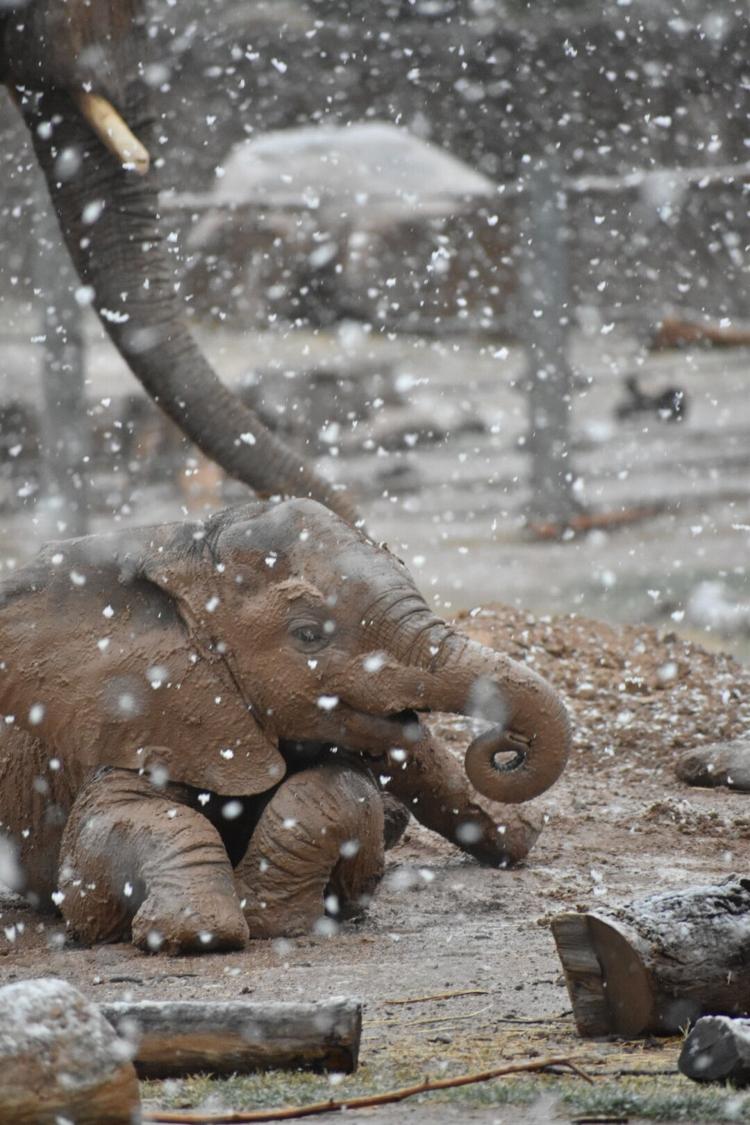 Penzi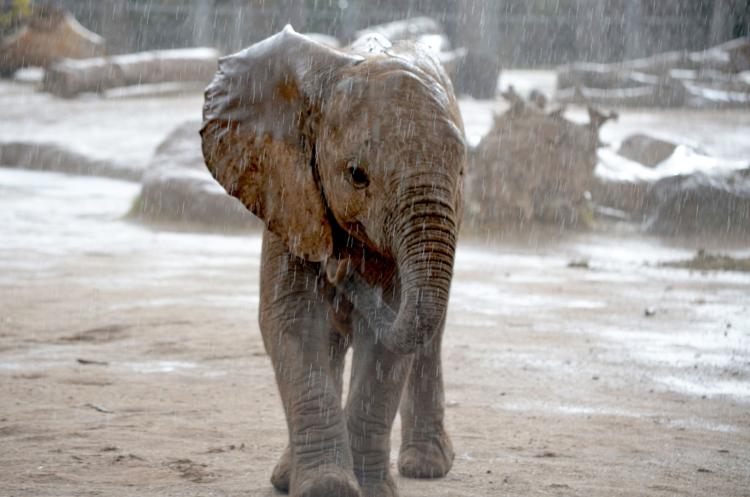 Penzi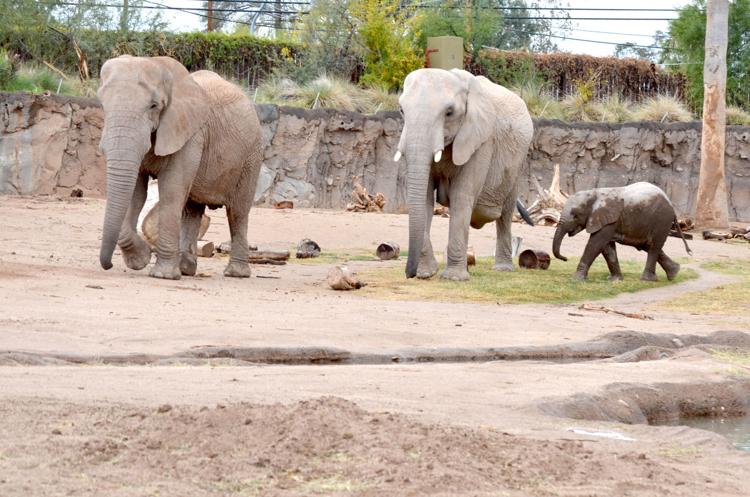 Penzi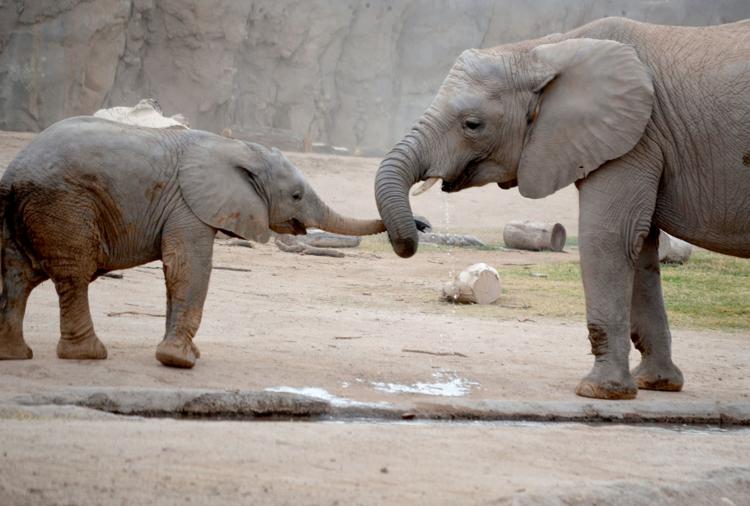 Penzi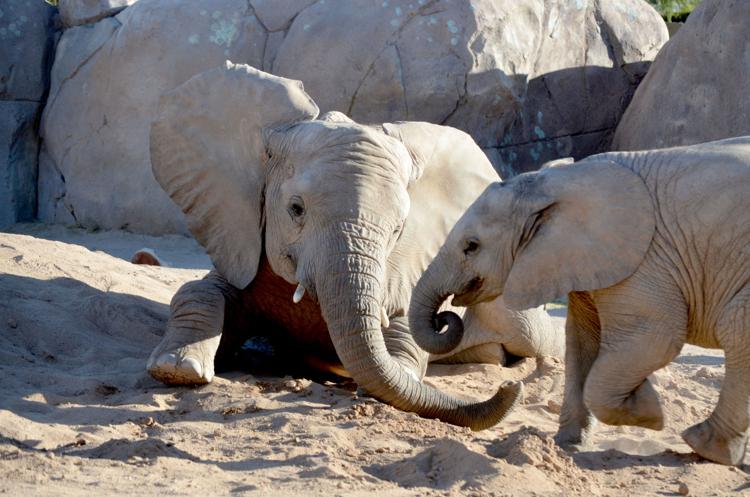 Penzi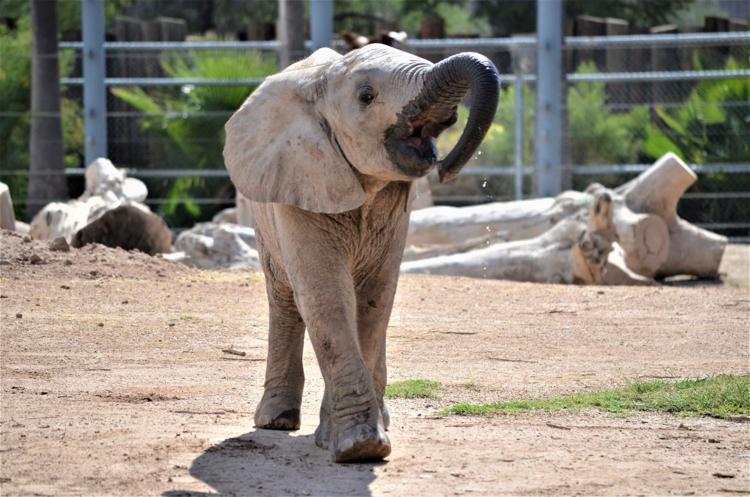 Penzi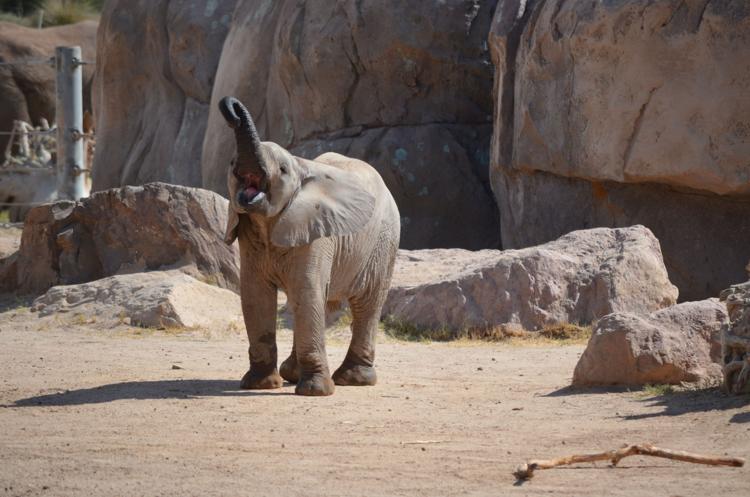 Penzi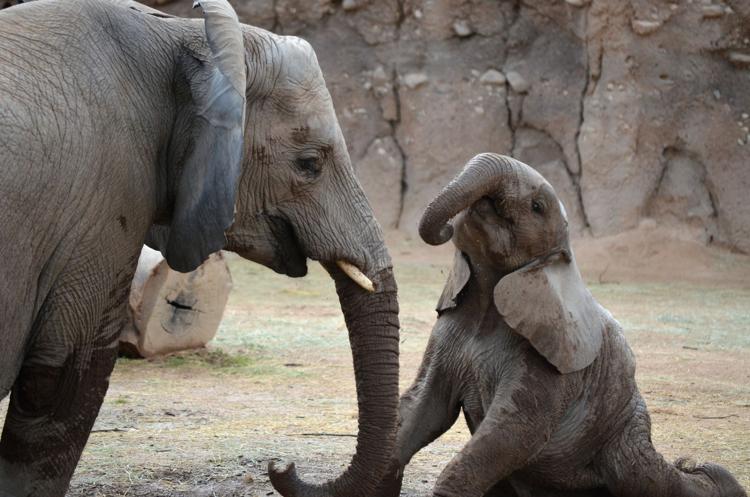 Penzi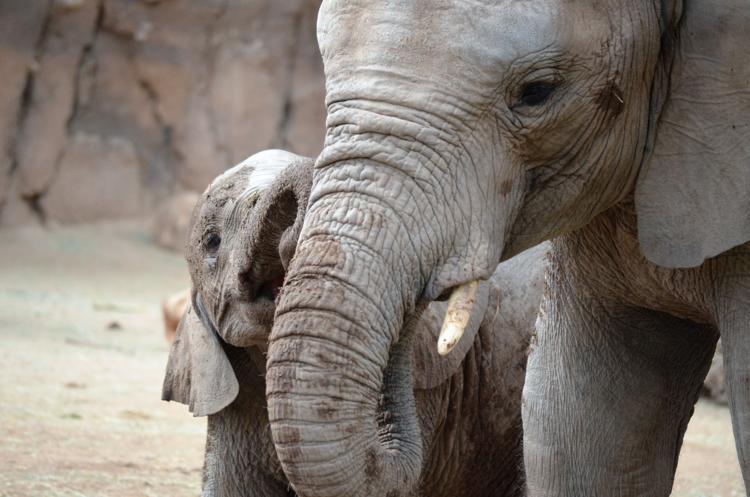 Penzi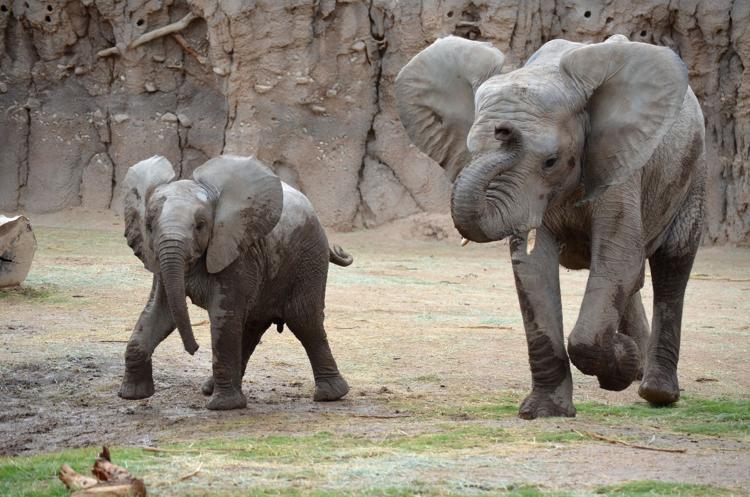 Penzi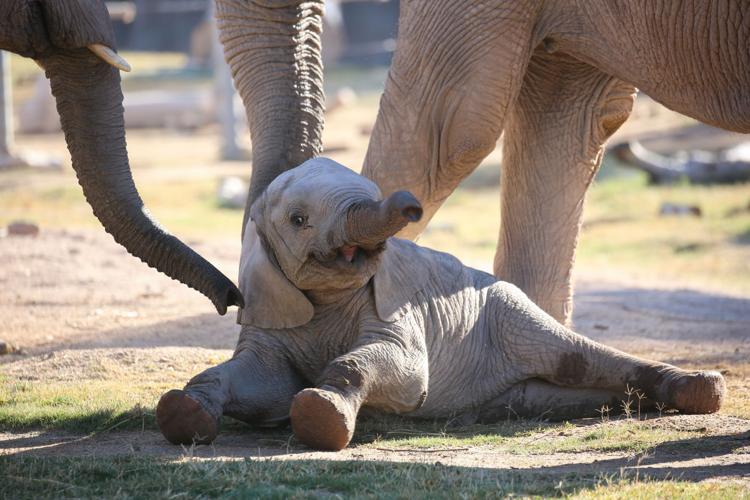 Penzi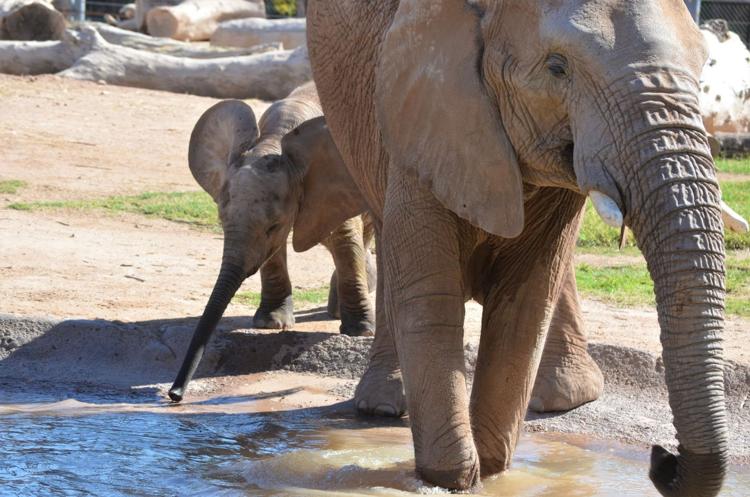 Penzi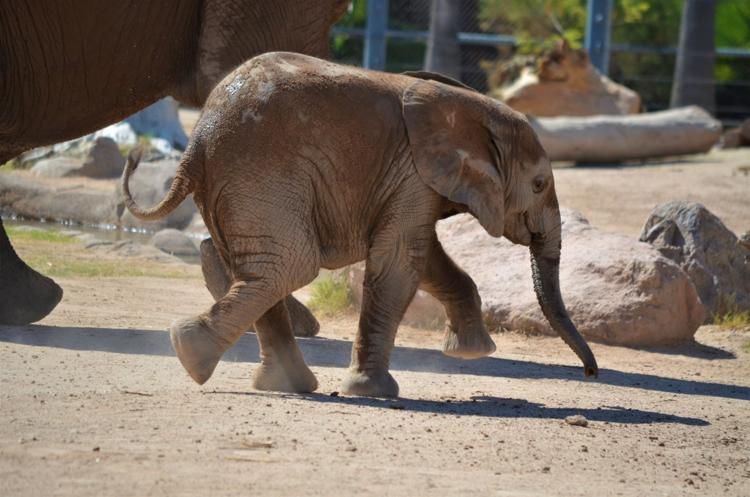 Penzi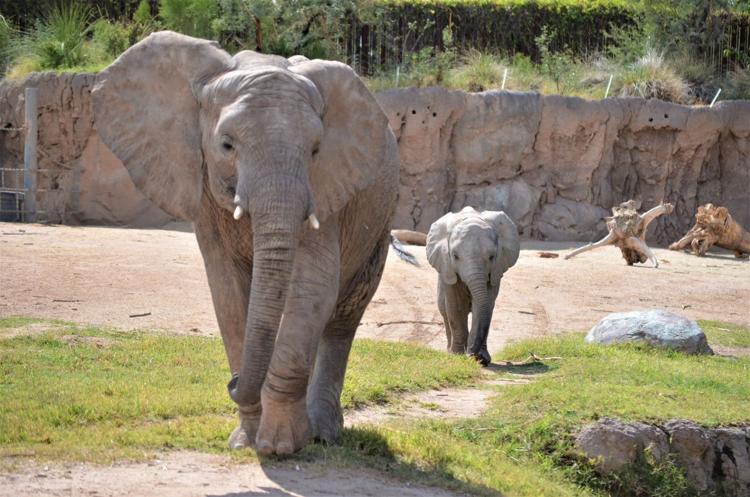 Penzi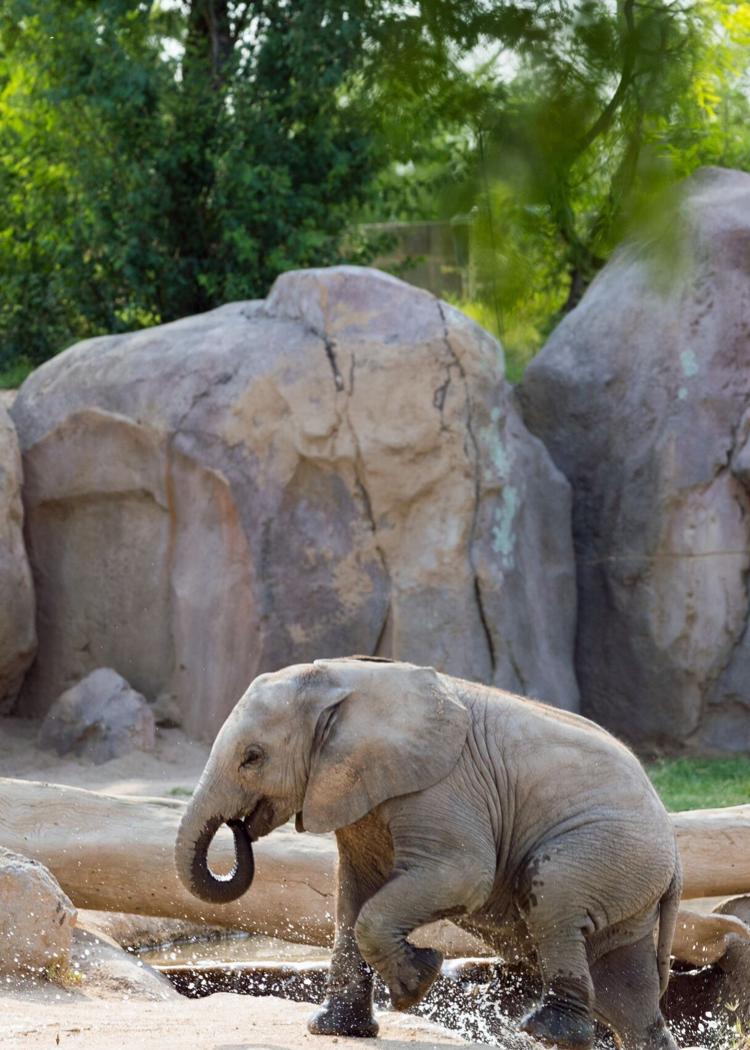 Penzi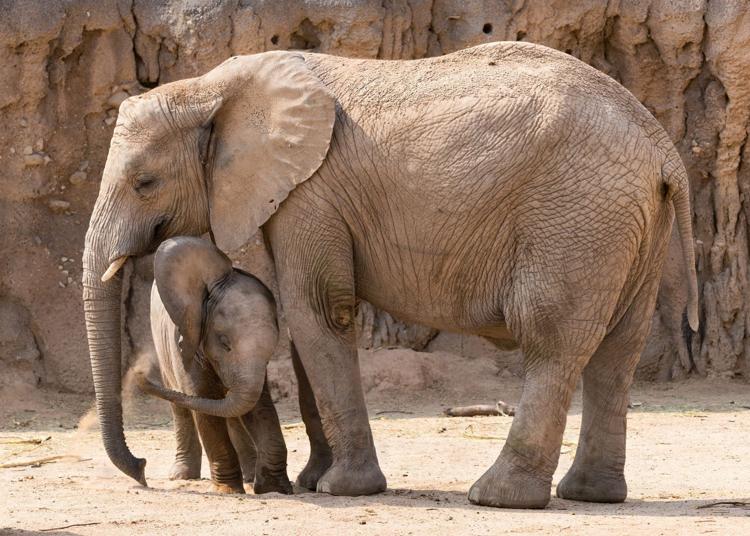 Penzi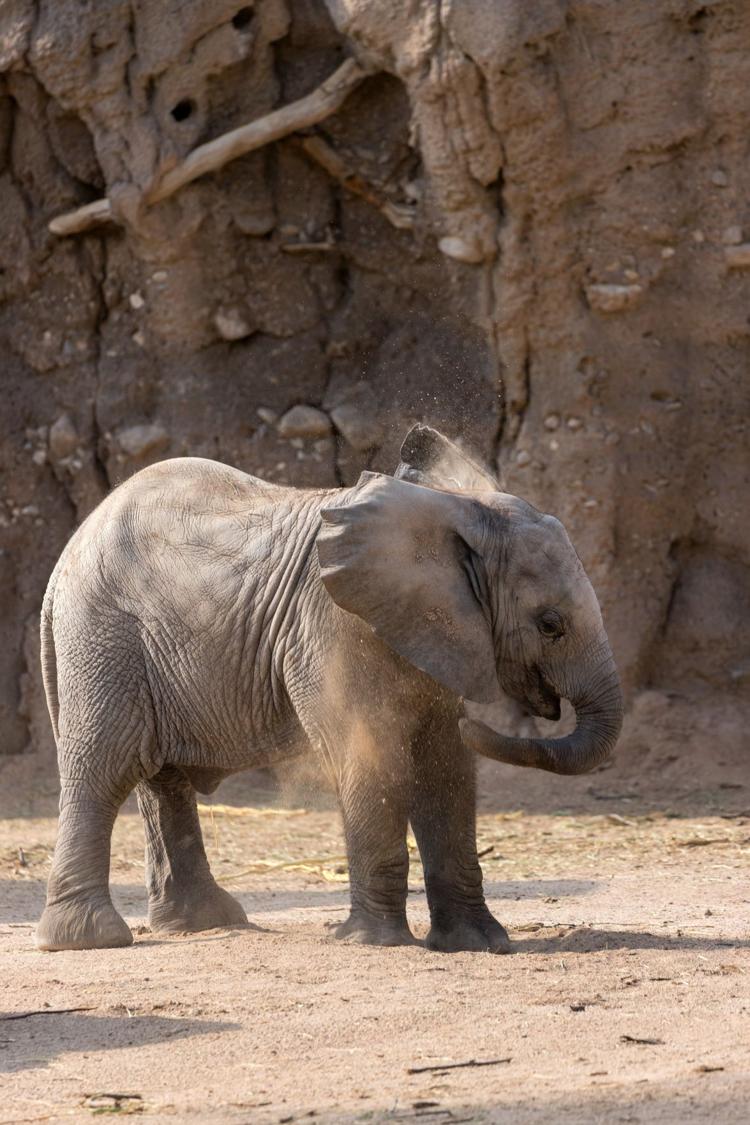 Mapenzi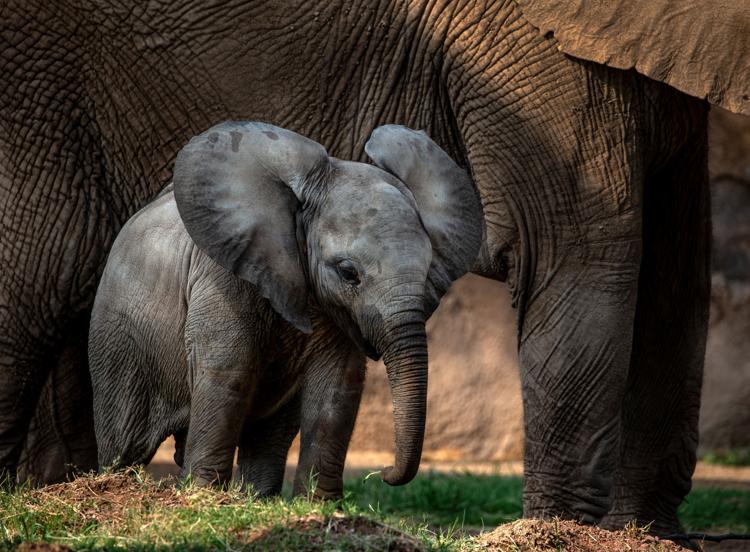 Mapenzi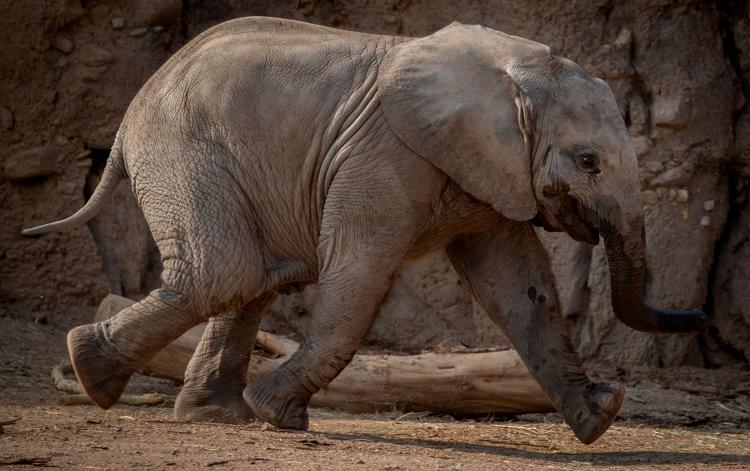 Reid Park Zoo reopens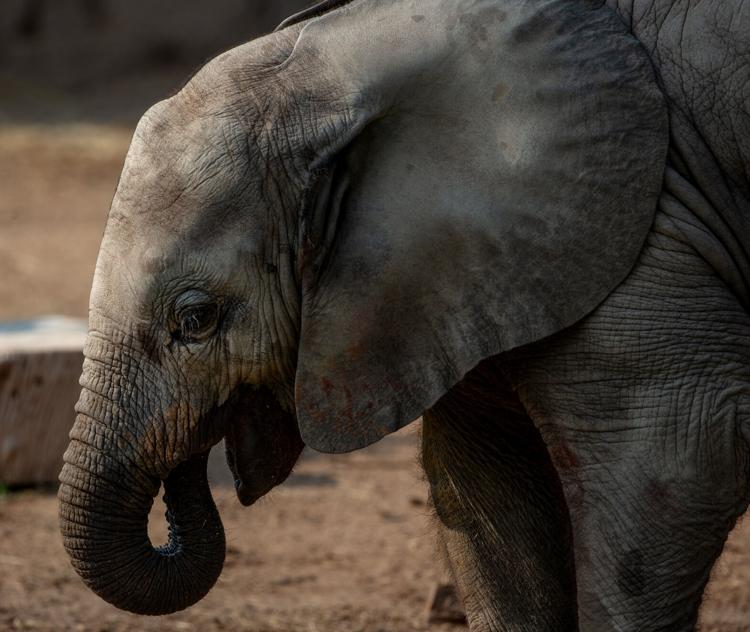 Reid Park Zoo reopens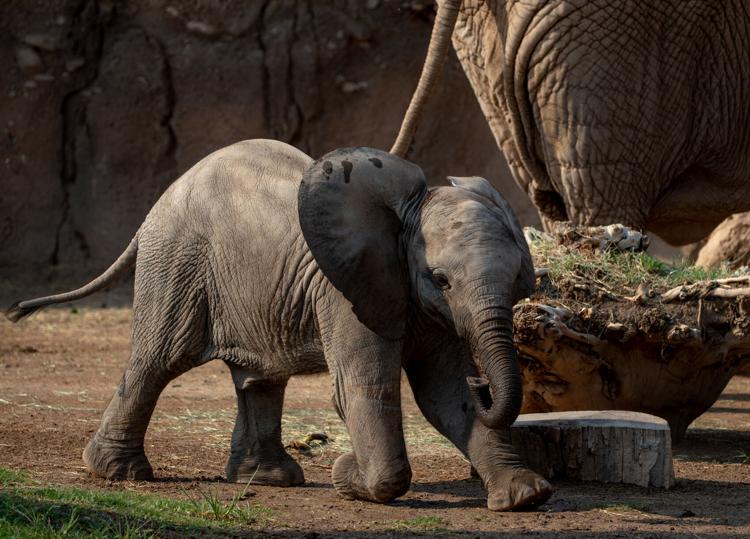 Reid Park Zoo reopens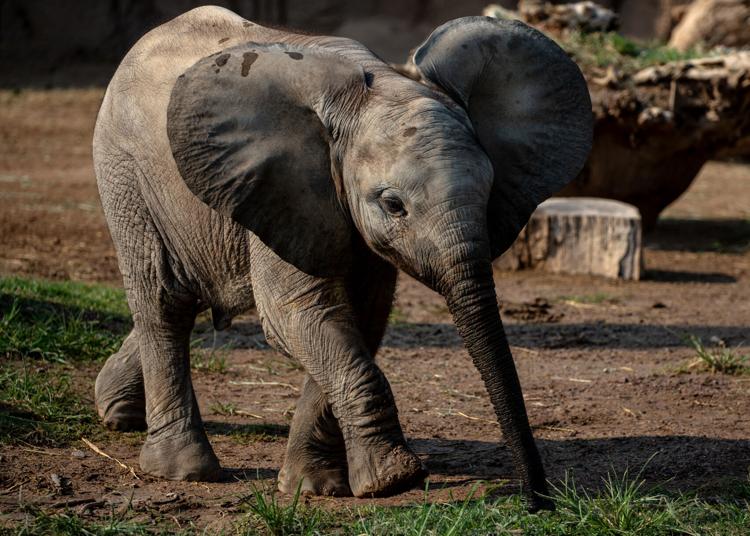 Reid Park Zoo reopens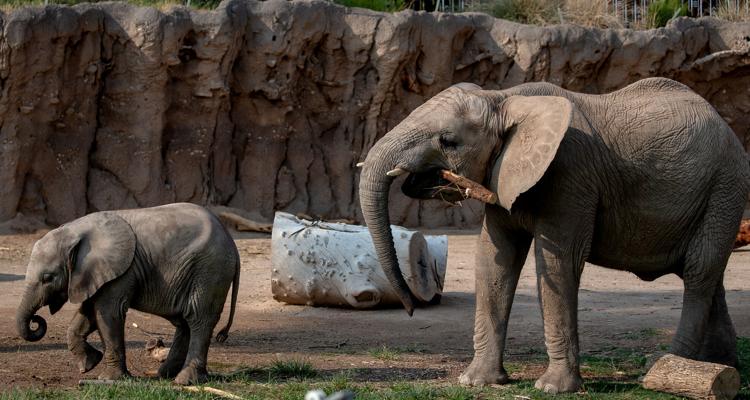 Reid Park Zoo reopens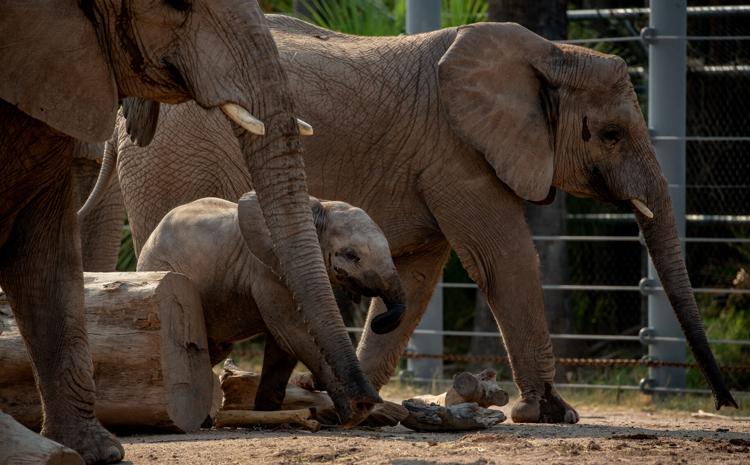 Reid Park Zoo reopens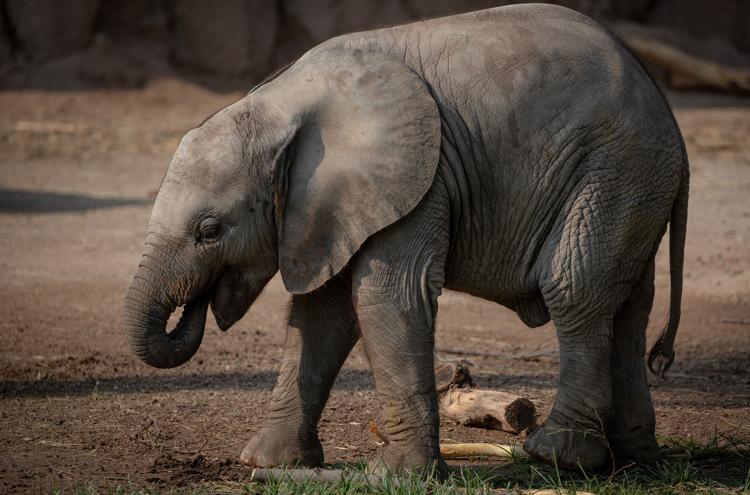 Reid Park Zoo reopens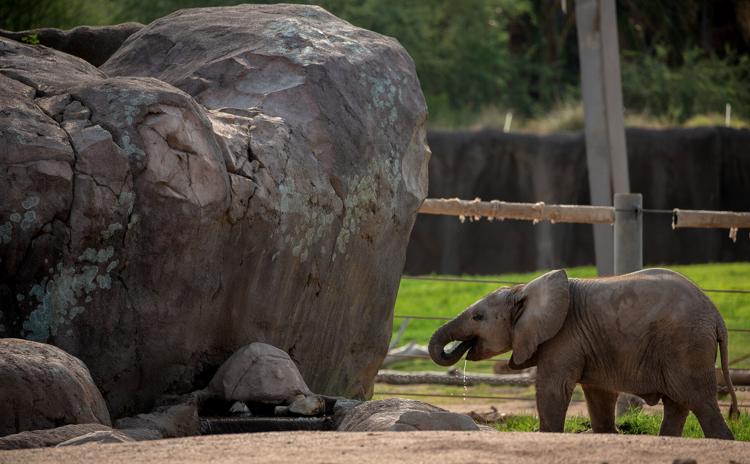 Reid Park Zoo, baby elephant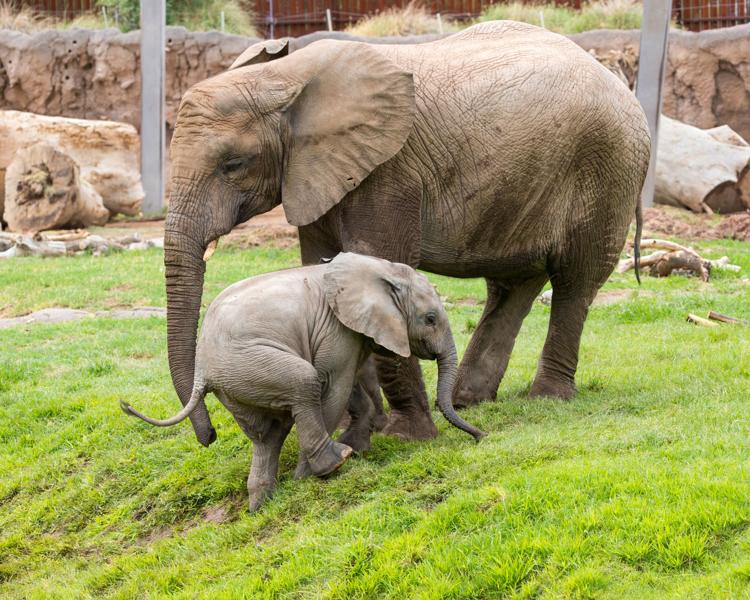 Reid Park Zoo, baby elephant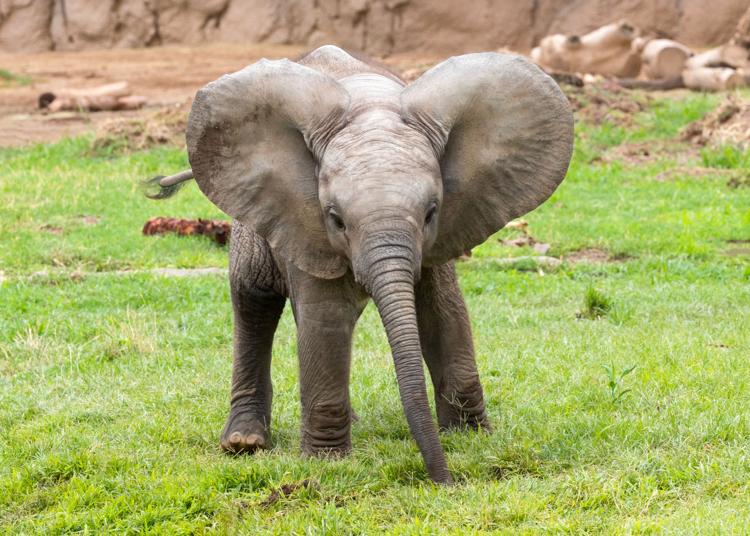 Reid Park Zoo, baby elephant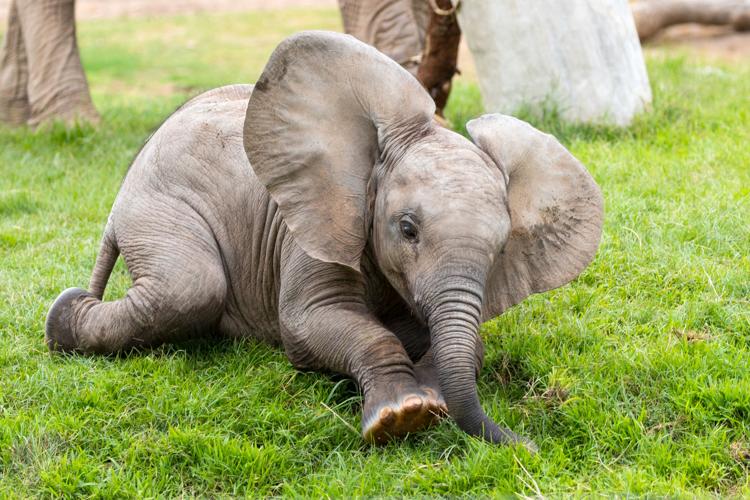 Reid Park Zoo, baby elephant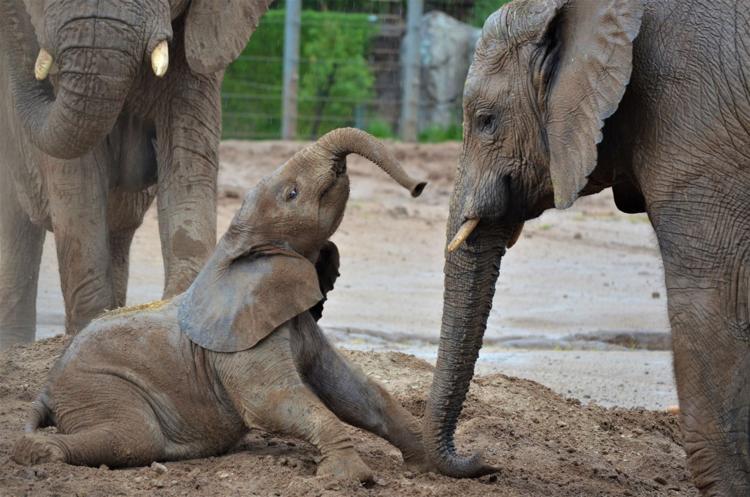 Reid Park Zoo, baby elephant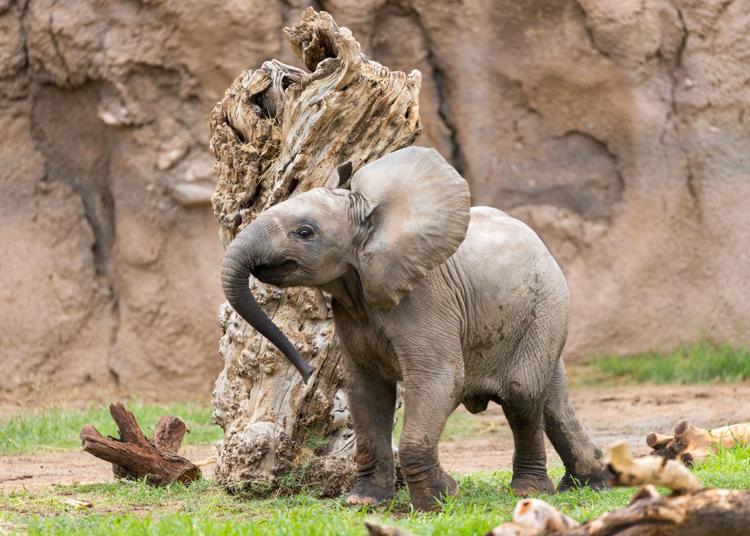 Reid Park Zoo, baby elephant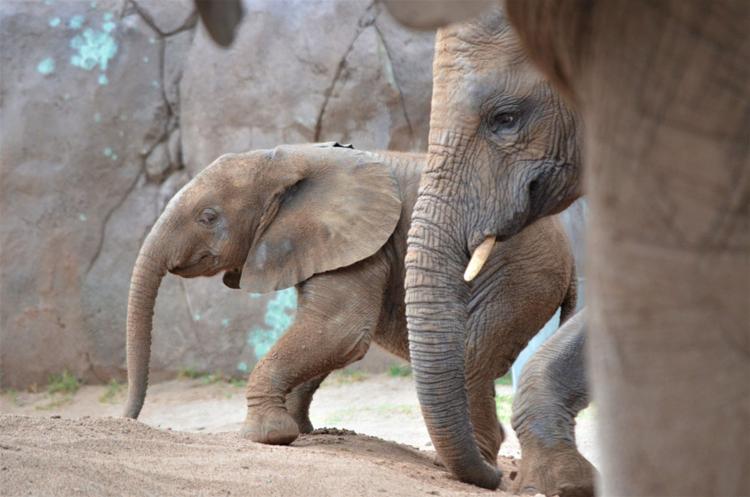 Reid Park Zoo, baby elephant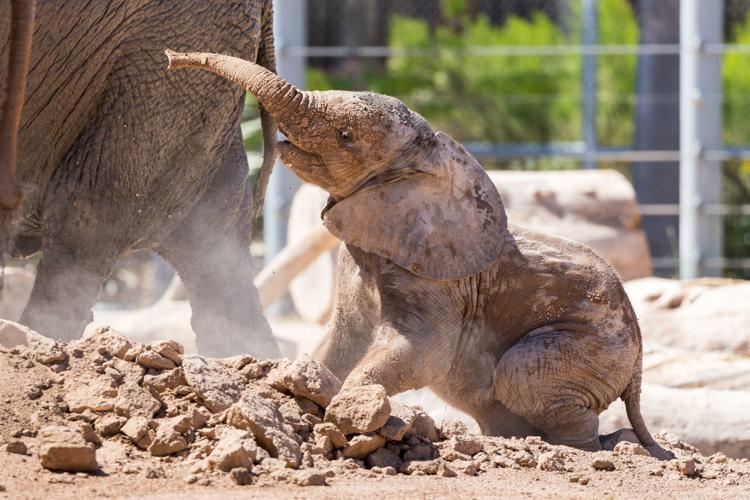 Reid Park Zoo, baby elephant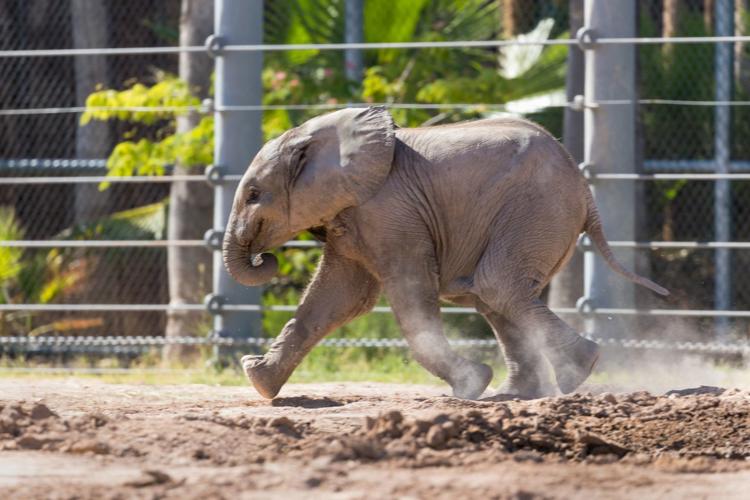 Reid Park Zoo, baby elephant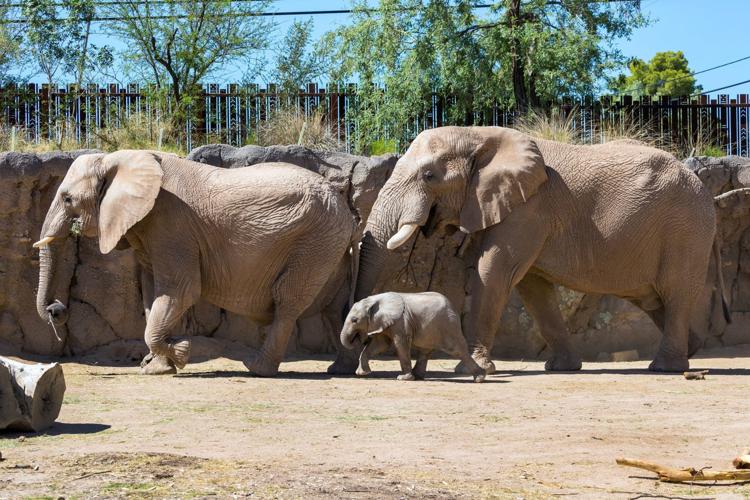 Reid Park Zoo, baby elephant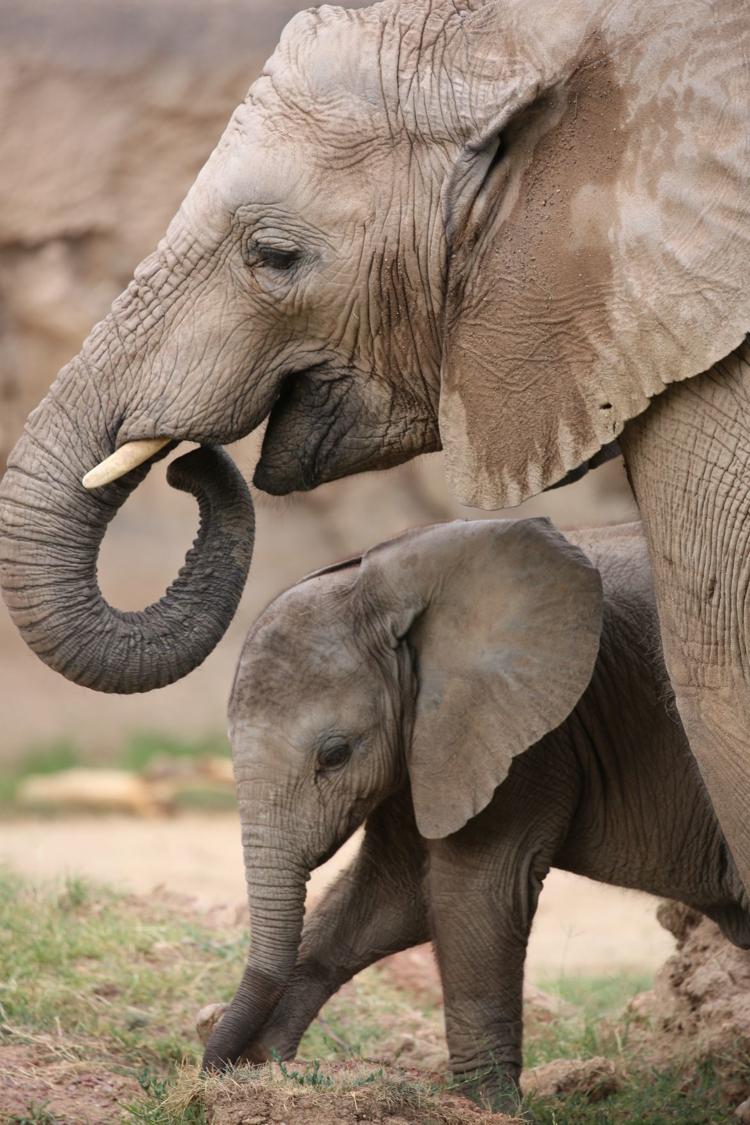 Reid Park Zoo, baby elephant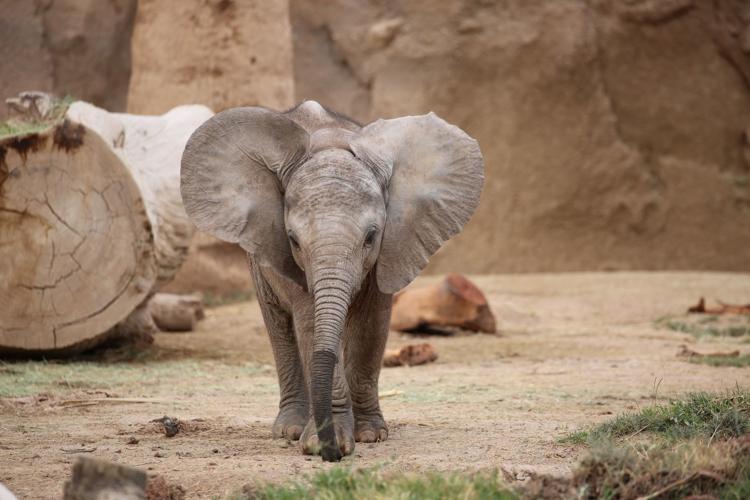 Reid Park Zoo, baby elephant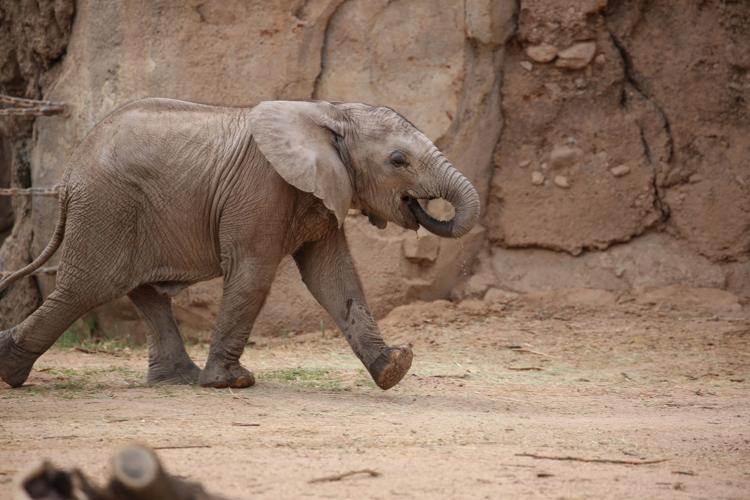 Reid Park Zoo, baby elephant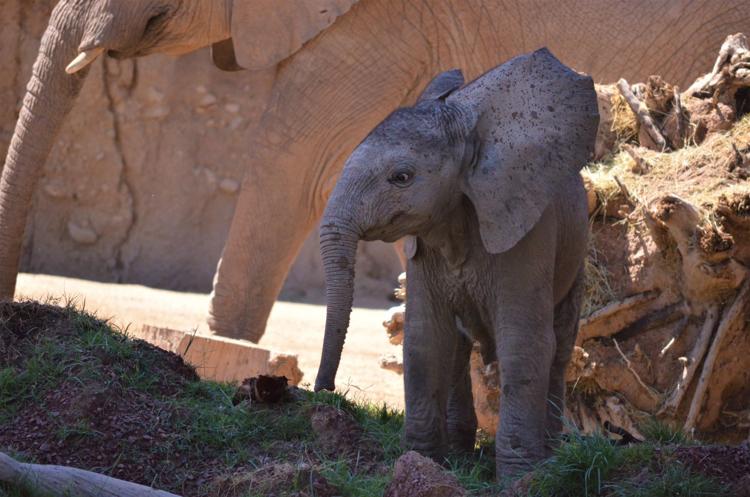 Reid Park Zoo, baby elephant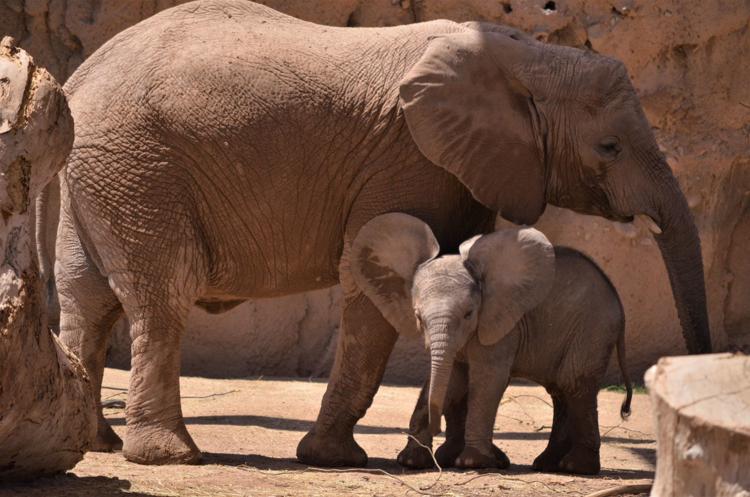 Reid Park Zoo, baby elephant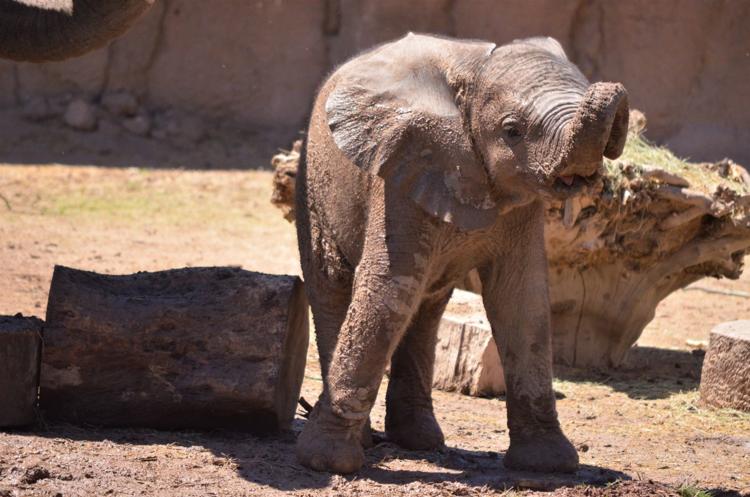 Reid Park Zoo, baby elephant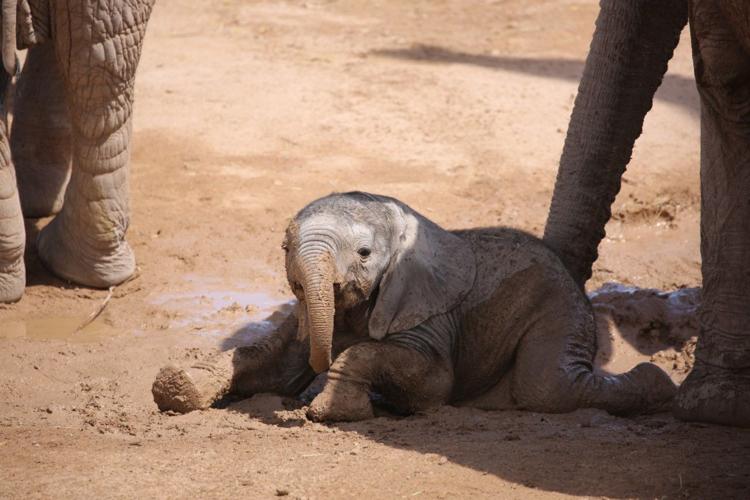 Reid Park Zoo, baby elephant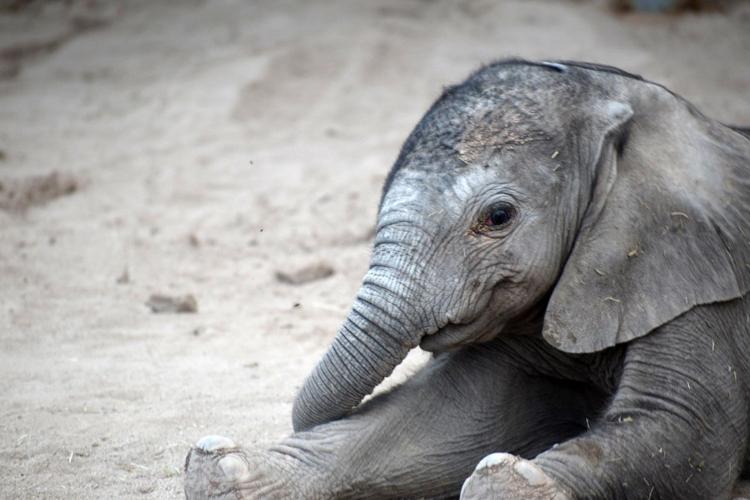 Reid Park Zoo, baby elephant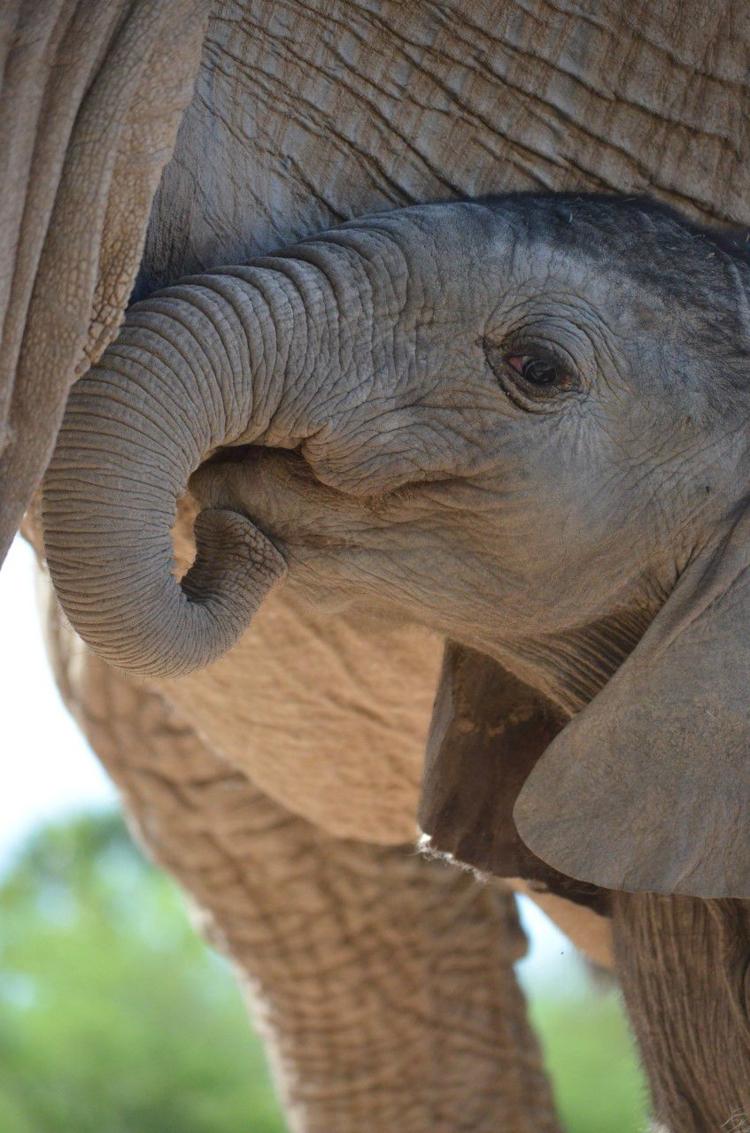 Reid Park Zoo, baby elephant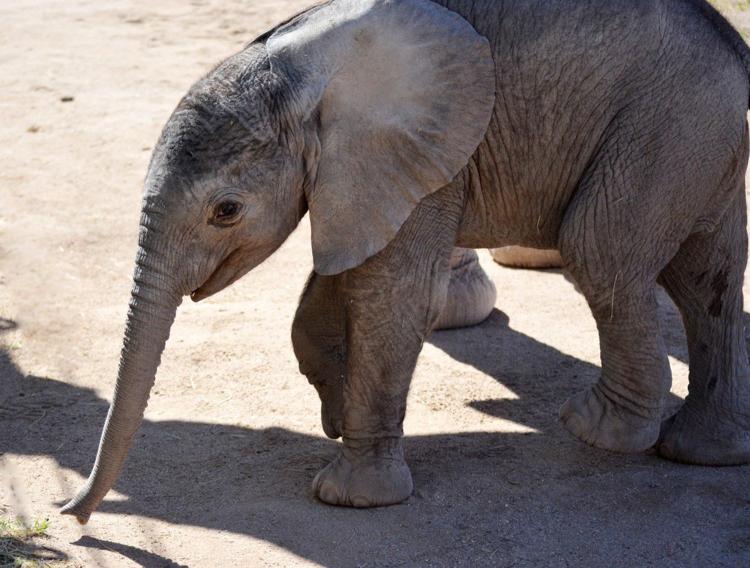 Reid Park Zoo, baby elephant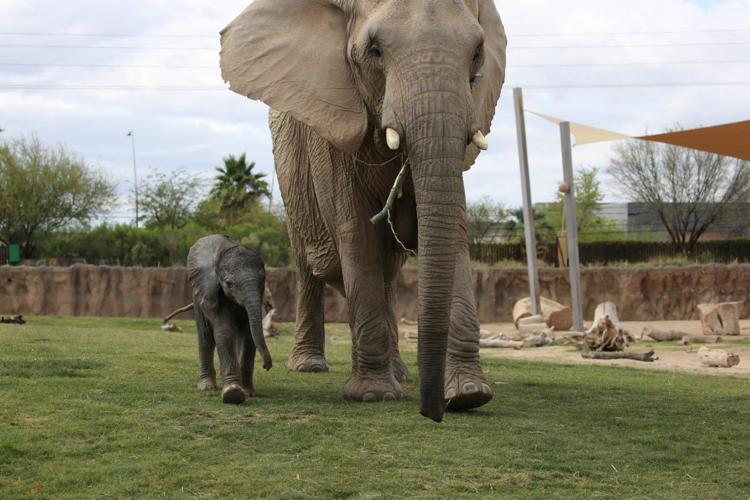 Reid Park Zoo, baby elephant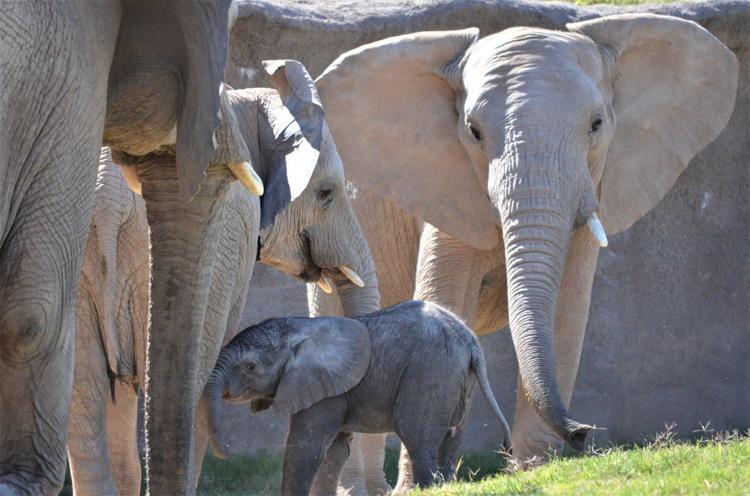 Reid Park Zoo, baby elephant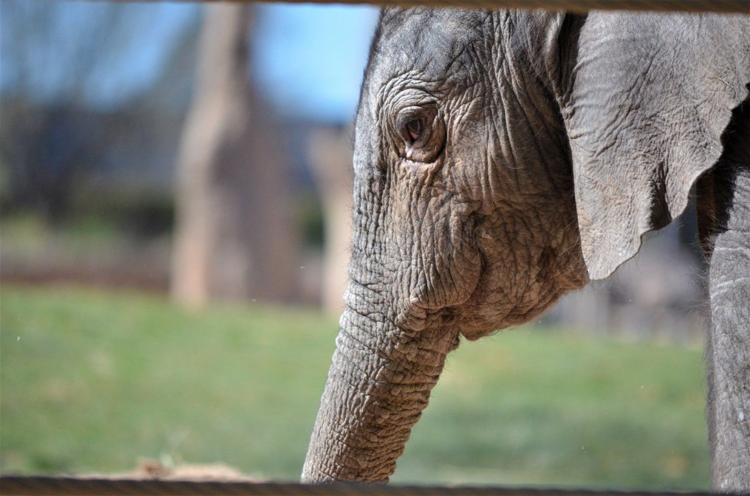 Reid Park Zoo, baby elephant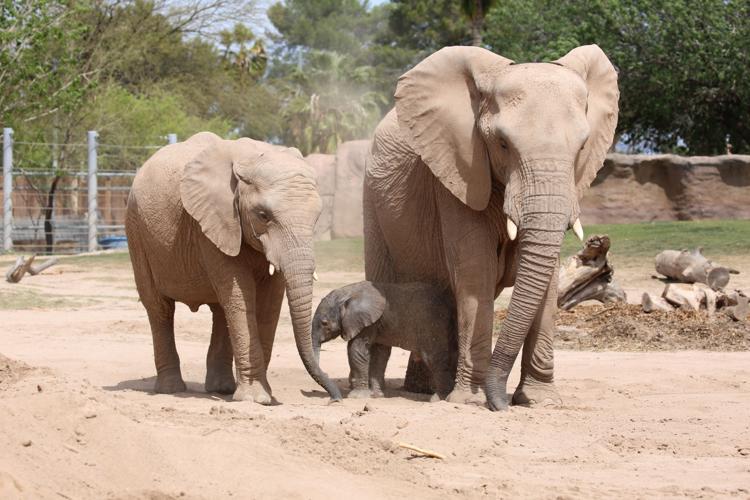 Reid Park Zoo, baby elephant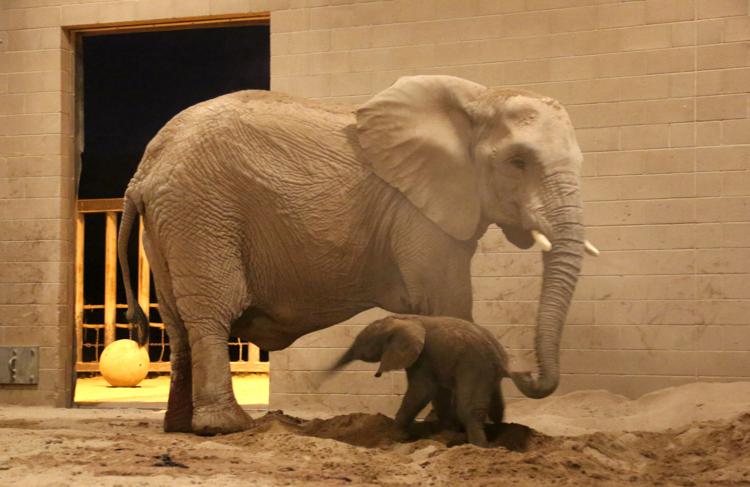 Reid Park Zoo, baby elephant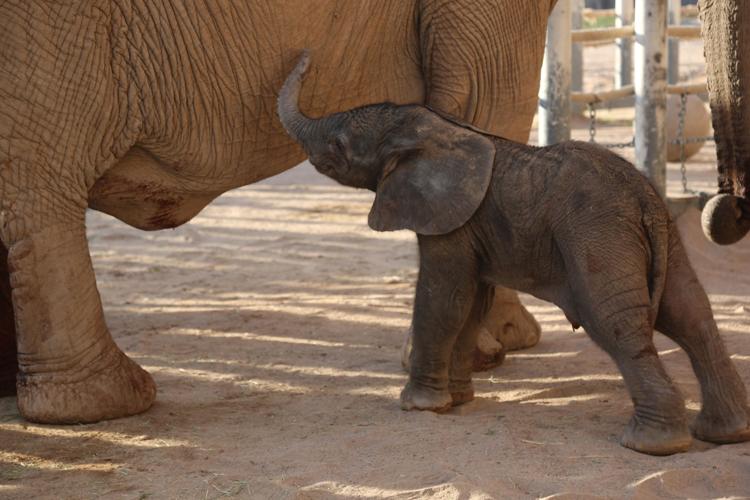 Reid Park Zoo, baby elephant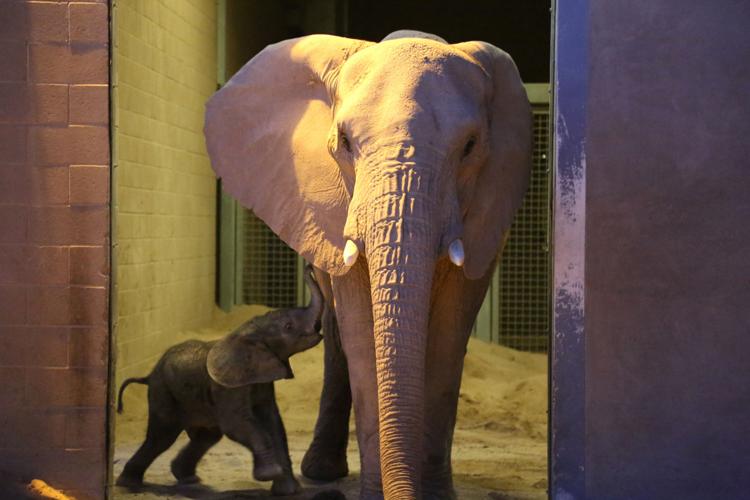 Reid Park Zoo, baby elephant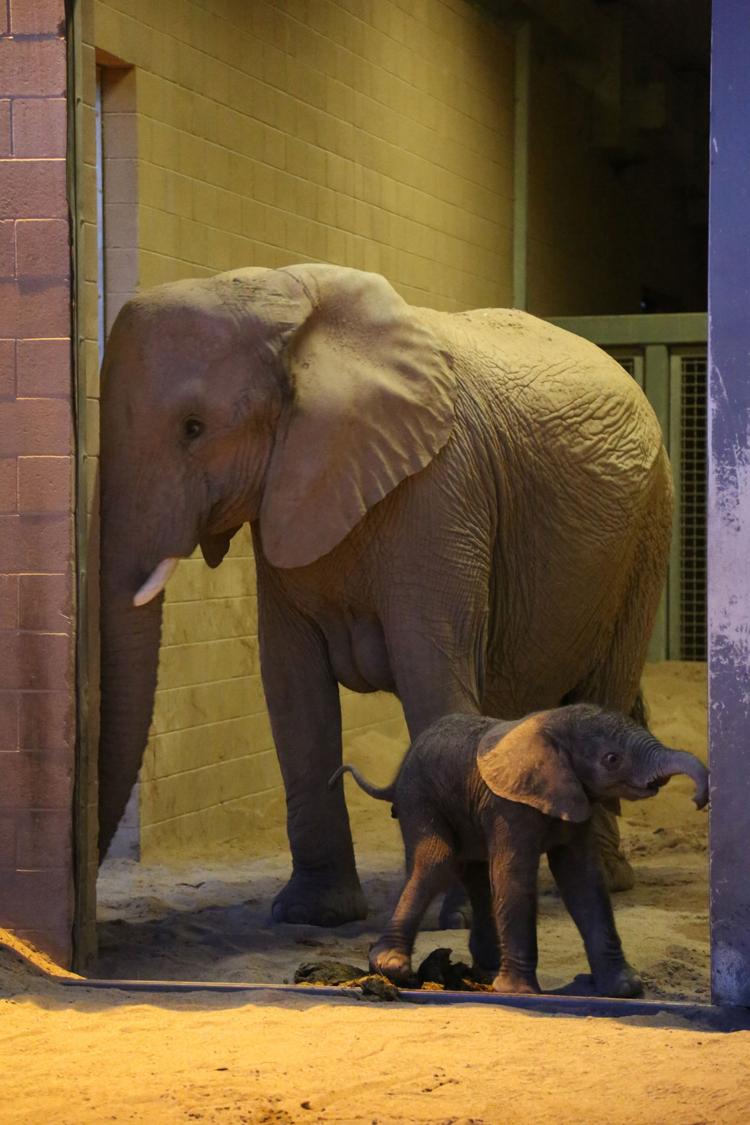 Reid Park Zoo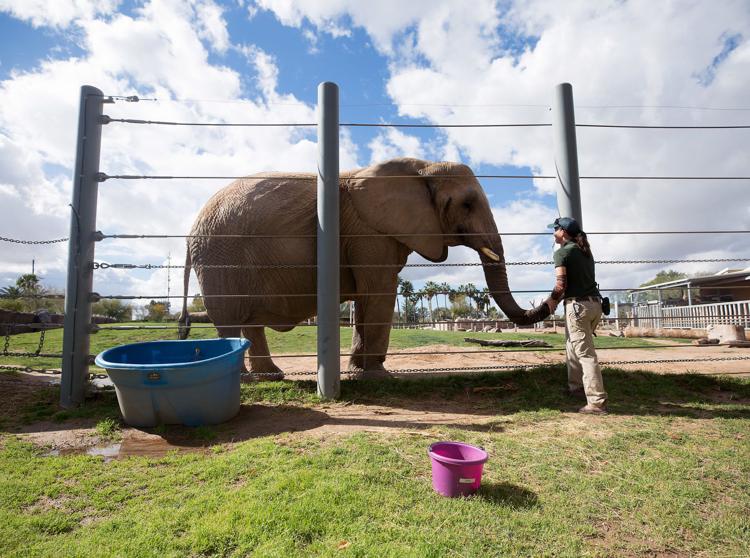 Reid Park Zoo
Reid Park Zoo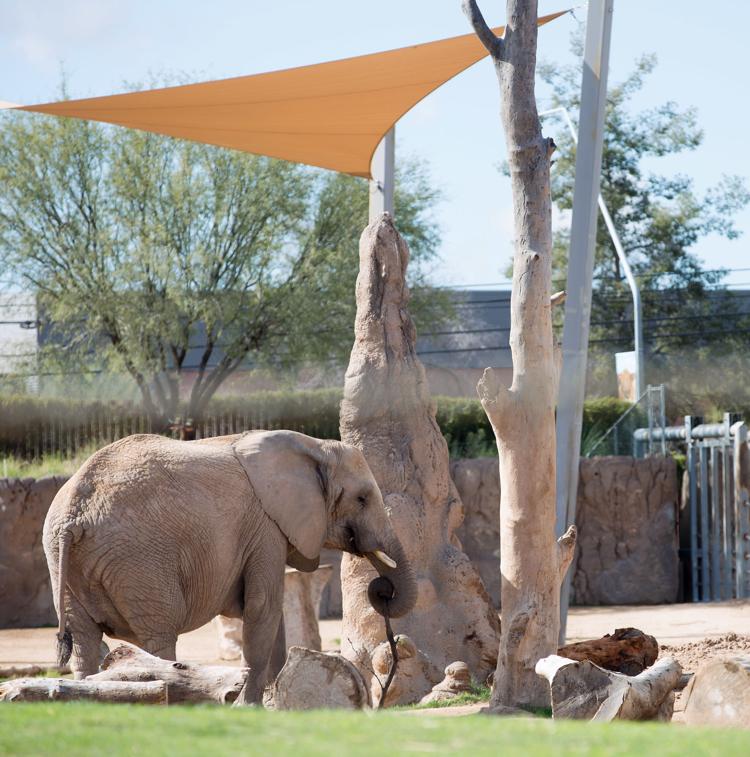 Reid Park Zoo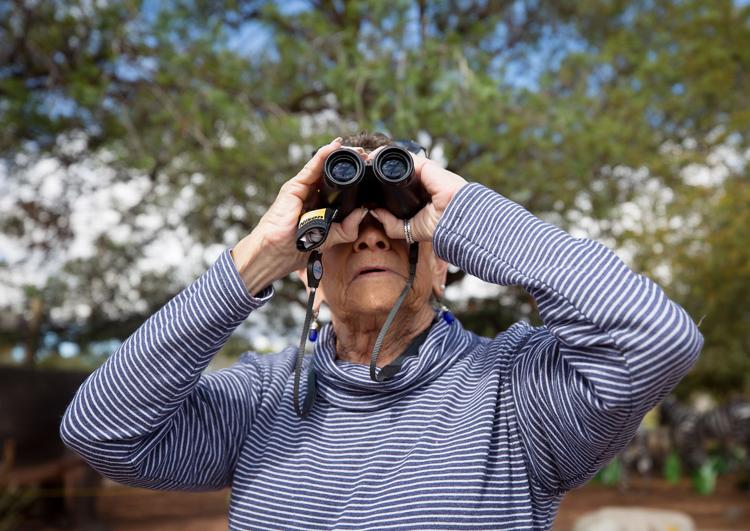 Reid Park Zoo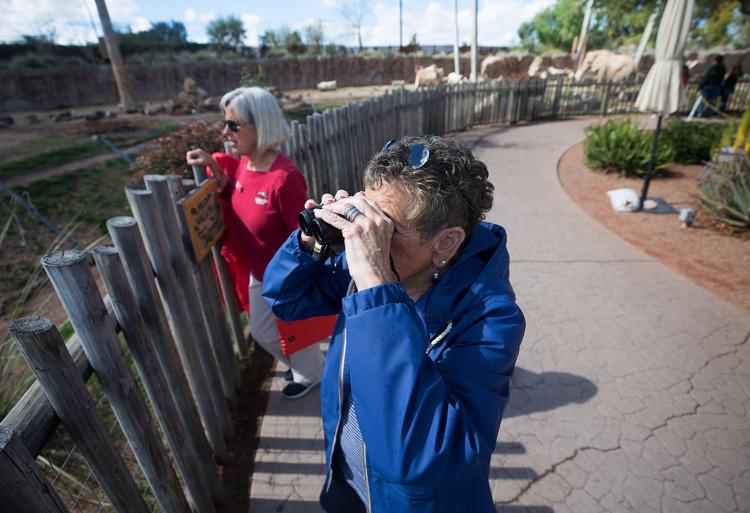 Reid Park Zoo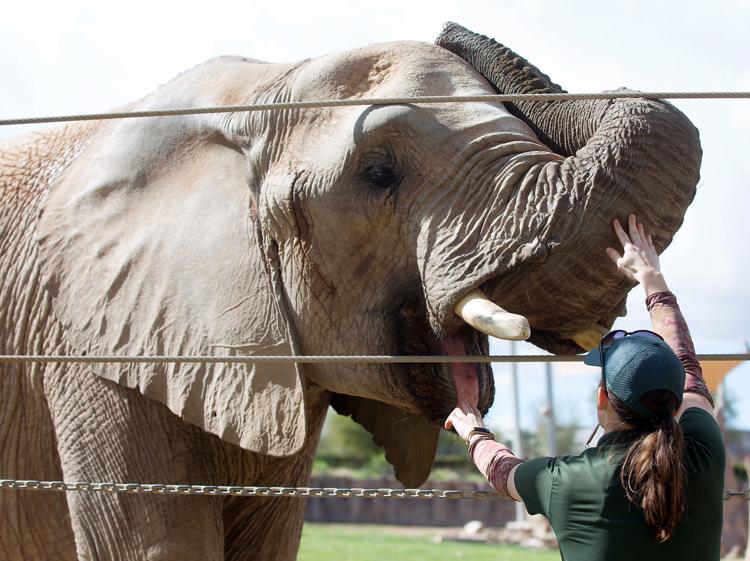 Reid Park Zoo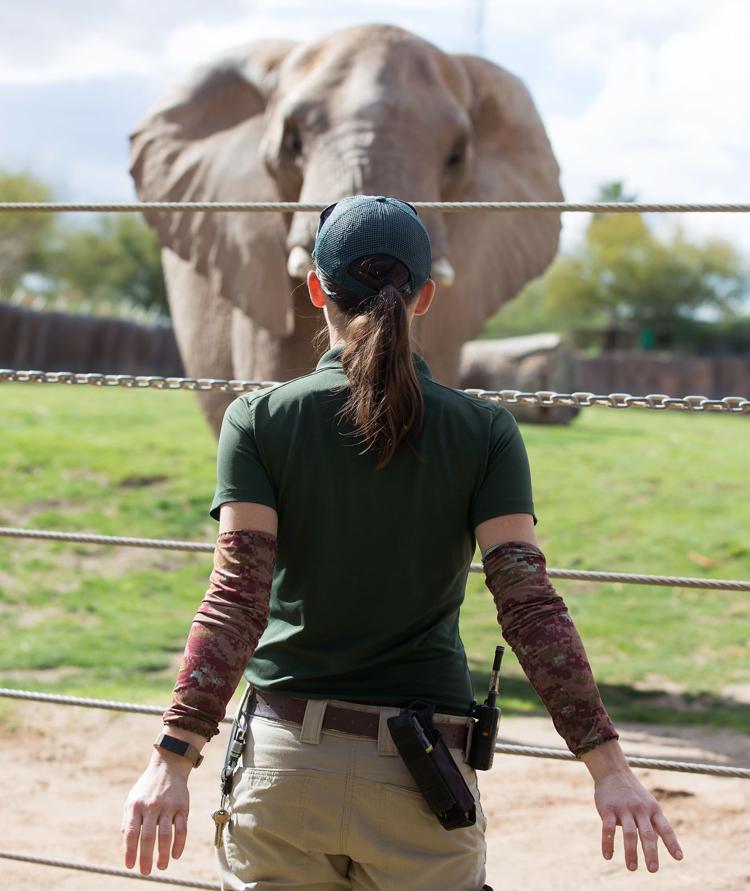 Reid Park Zoo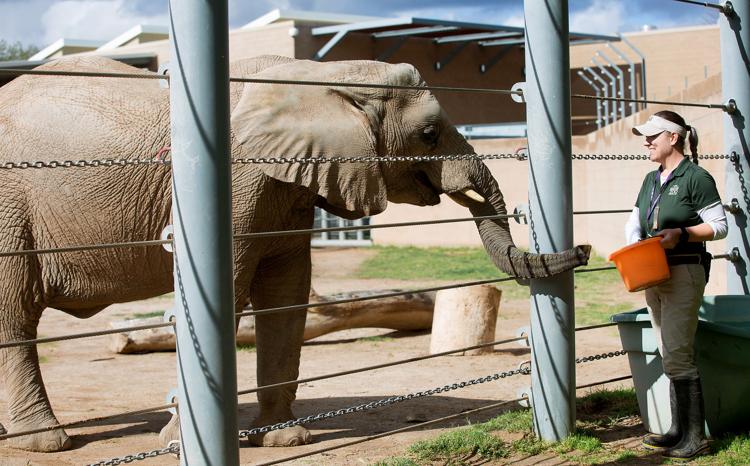 Reid Park Zoo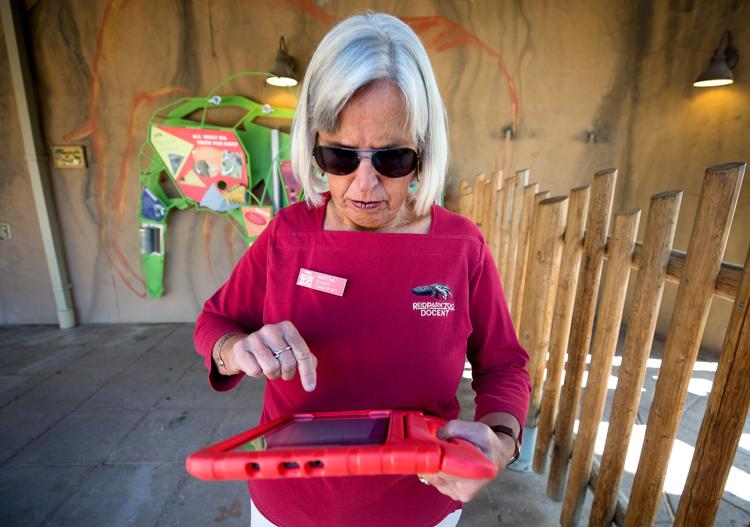 Contact reporter Gloria Knott at gknott@tucson.com or 573-4235. On Twitter: @gloriaeknott