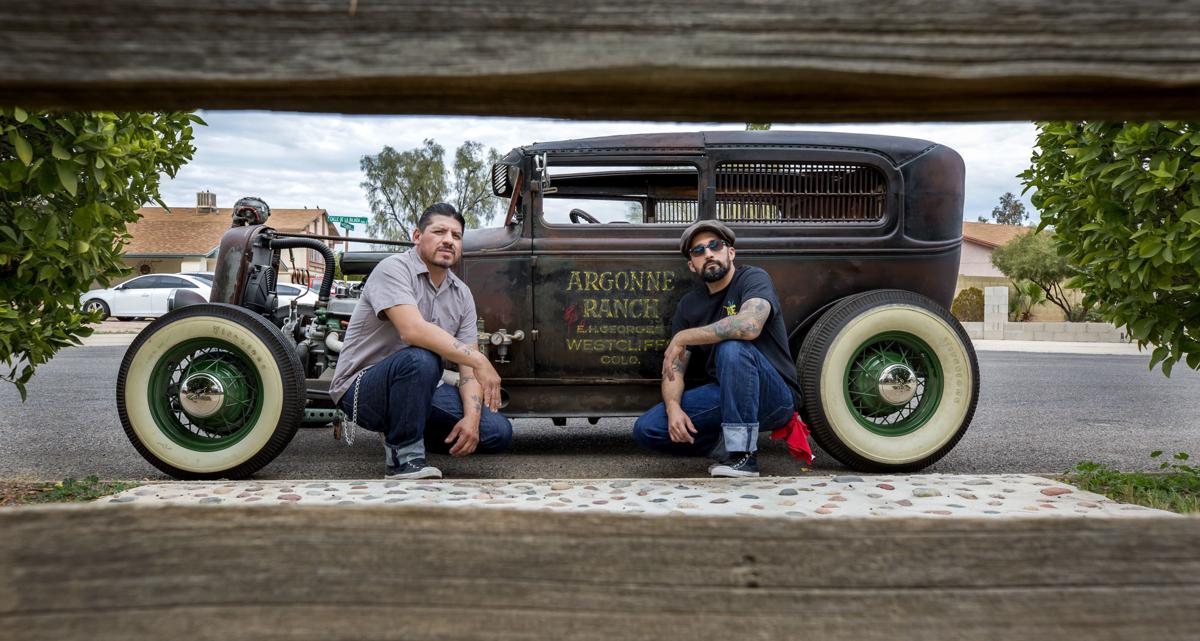 Tucsonan Artimus Gil has no problem driving a vehicle that looks like it came straight out of "Mad Max: Fury Road."
In fact, it is kind of his thing.
Over the last decade, one of Gil's primary rides has been his rat rod, "Shackrat Sally," a vehicle pieced together using parts from different makes and models, picked up at swap meets, garage sales, scrapyards and online.
Its body is that of a '31 Ford Model A on a '32 Ford frame, which Gil transported from Southern California.
The front grill is off of a Ford truck and its engine is from a Buick. The gas tank is an old beer keg with a Pabst Blue Ribbon sticker on its side.
Industrial grates purchased at a local junkyard cover the back windows and the wood flooring is made from warehouse pallets.
There is no shortage of patina. Rust is a common trait amongst rat rods, a hot rod subculture that has risen in popularity over the last two decades.
For the last decade, Gil has used his rat rod as a bar hopper, a cruiser and even as a vehicle that he took to his job as an aircraft mechanic.
"You never have to worry about rat rods," Gil, 39, said. "When you take a really pretty car out, you don't want anybody touching it or leaning on it, putting their fingerprints on the chrome. You are always working on it. With a car like this, it is hard to mess anything up."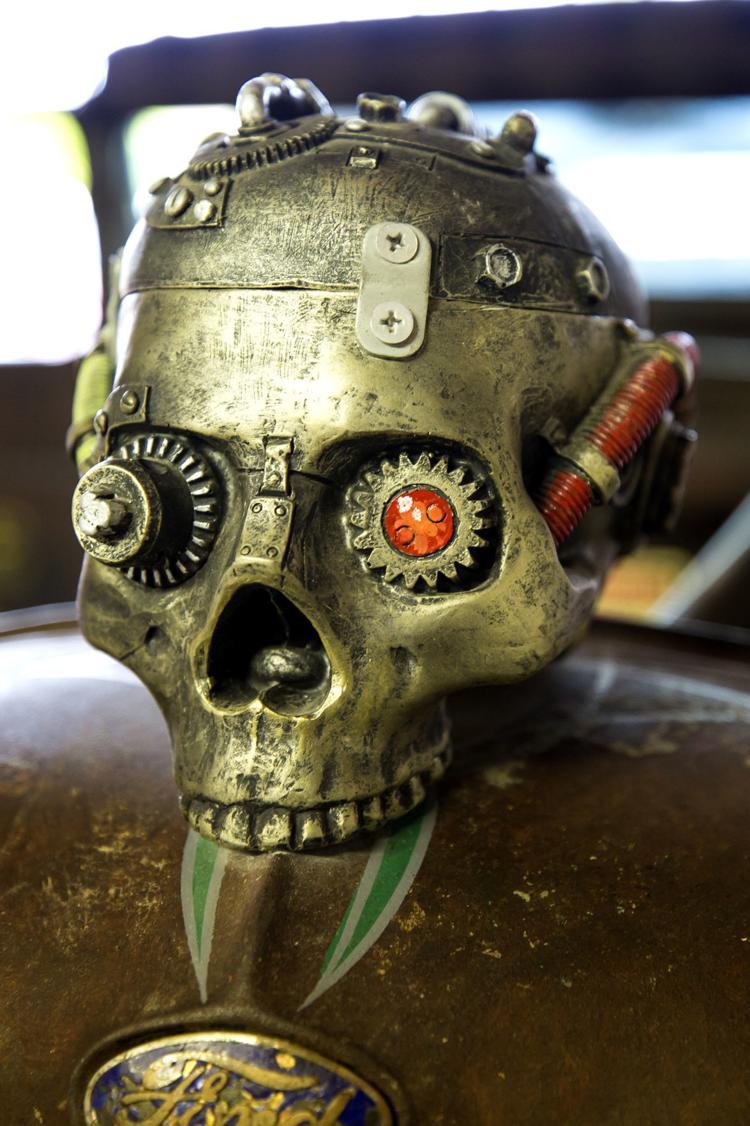 Gil figures there are about 60-80 rat rod enthusiasts who are creating or have created vehicles in the Tucson metro area, including his pal, Uriel Sanchez.
Sanchez helped Gil get his rat rod up and running and is currently working on the build-out of his own Chevy truck rat rod.
Sanchez, who is also 39, said he enjoys the creativity of the vehicles.
"You have to envision what you want," Sanchez said. "It is like a piece of art. You need to make it your own."
Sanchez said that creativity is what sets rat rods apart from the traditional hot rod.
"Traditional hot rodders tend to go for the '32 Ford sedan or coupe," Sanchez said. "You go to a car show and there are 30 of them there, and they all pretty much look the same. Rat rods are all different."
Gil added, "You'll go to a show and there will be more people looking at the rat rod than any of the other cars because there is more to look at. It is whatever you can think of."
That same creativity has drawn the ire of hot rod purists.
The internet is swarming with anti-rat rod forums, and critics can be harsh.
"You'll always hear people asking, 'when are you going to finish it?,'" Sanchez said. "They think that you've ruined a perfectly good canvas that you could have done something nice with."
Still, it is not uncommon to find rat rods at regular car gatherings in the Tucson area, including at bigger shows, such as Cops and Rodders, which is put on by the Southern Arizona Law Enforcement Foundation, and at the weekly Thursday car meetups at Freddy's Frozen Custard & Steakburgers on West Orange Grove Road.
Local rat rodders, including Gil and Sanchez, will also travel to other cities throughout the Southwest to participate in bigger shows, such as the Viva Las Vegas Rockabilly Weekend, in Nevada.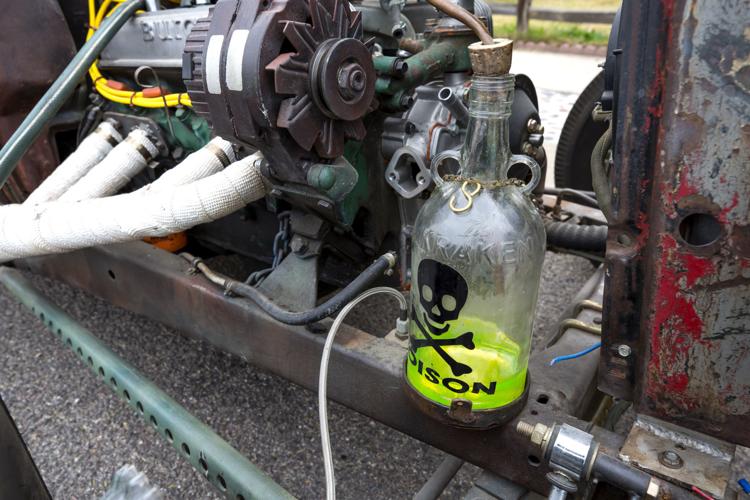 Due to their stripped down nature, rat rods aren't always perfect.
"Most rat rods are a rough ride," Gil said. "It feels like you are riding a high-powered go-kart."
"In the winter, it is cold as hell," Sanchez said. "In the summer, it is hot as hell, and you always smell like gas."
But Gil wouldn't trade the camaraderie he has with fellow rat rodders like Sanchez for anything. Both rodders have families, but they still try to hang out when they can to work on their vehicles.
"We get together, turn on the radio, have a few beers and tinker with cars," Gil said. "That is what it is all about."