After 7 months in operation, CANS, a promising concert venue and deli on North Fourth Avenue, is calling it quits at the end of the year.
"This decision has not been an emotionally or financially easy one," the post read. "Our experience running a venue has taught us many things, and we hope to have gained wisdom and spiritual growth throughout the process." 
Opened by Tallboys owner Ben Schneider and several business partners, Cans seemed to show up at the right time.
The 6,000 square feet of space, previously occupied by the poutine restaurant U.S. Fries, came with a deli at the front of the house and a large concert venue in the back.
At the time, the venue looked like it might fill the void being left behind by the North Fourth Avenue venue Flycatcher. Comparable in size, Flycatcher closed in July to make room for Union on Sixth, a proposed student-housing high-rise.
And the deli offered another option for those lamenting the closure of Shlomo and Vito's, one of only a handful of traditional delis in the Tucson area, that closed in early 2017 after nine years in business.
"I've always loved the Jewish deli idea," said Schneider in an interview with the Star in March. "The deli food I grew up on is another version of comfort food. I think making people feel comfortable is my main thing."
But the traditional deli concept was short-lived.
Schneider and his partners started shifting direction of the menu to what Schneider described as "Jewish drunk food," things like corned beef nachos and matzo ball corn dogs, shortly after opening, according to an interview he gave to This is Tucson in June.
"We were trying to stick with a traditional Jewish menu, but it's kind of boring. And we're not really digging the outcome of it that much, and the response," Schneider said at the time.
Tuesday's Facebook post said that ultimately, the deli concept was poorly executed.
"We quickly realized that what we were delivering was not what Fourth Ave. needed," the post read
As a venue, Cans was active, hosting more than 200 concerts and events, featuring local and national touring acts, since May, according to its Facebook events page.
But the venue never had enough capital to compete with the likes of the Rialto or Club Congress, Tuesday's post read.
"We still believe in the power of the local scene, but most shows were simply under supported," it read.
Cans has 12 more events scheduled until their closure on Jan. 1.
Tucson restaurants that closed their doors in 2018:
Bird Bar & Chicken — 7109 N. Oracle Road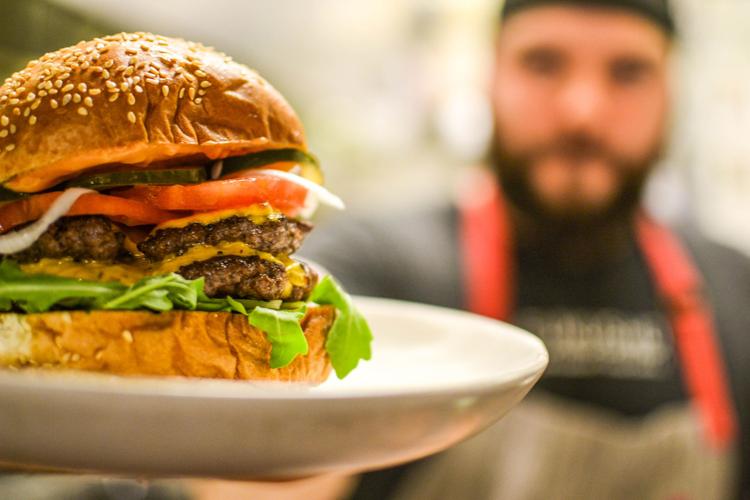 Bird Bar & Chicken — formerly Bird Modern Provisions & Bar in Casas Adobes Plaza, 7109 N. Oracle Road — served its last plate of shrimp and grits and spicy fried chicken on Sept. 14 before owner Brandon Katz and his partners decided to close for good.
"We financially could not continue to support the bleeding. It was a decision made on the financials," said Katz, whose Fukushu Restaurant Concepts also operates Goodness and downtown's popular sushi and ramen restaurant Obon. "We took a chance in an area of town that was lacking a certain demographic and food, and I think we accomplished what we set out to do, but we failed to message it."
Fuddruckers — 6118 E. Speedway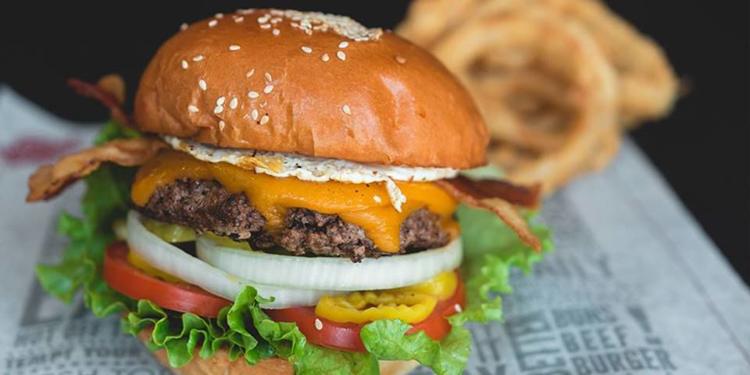 Tucson's lone Fuddruckers restaurant closed in August, ending a 30-plus-year run here.
The restaurant at 6118 E. Speedway posted a sign on the door saying it was closing at 3 p.m. Aug. 8.  
In the last few years, Fuddruckers started to lose its relevance in an overcrowded market. Employees said business had been in a steady decline leading up to the closing.
Zivaz Mexican Bistro — 4590 E. Broadway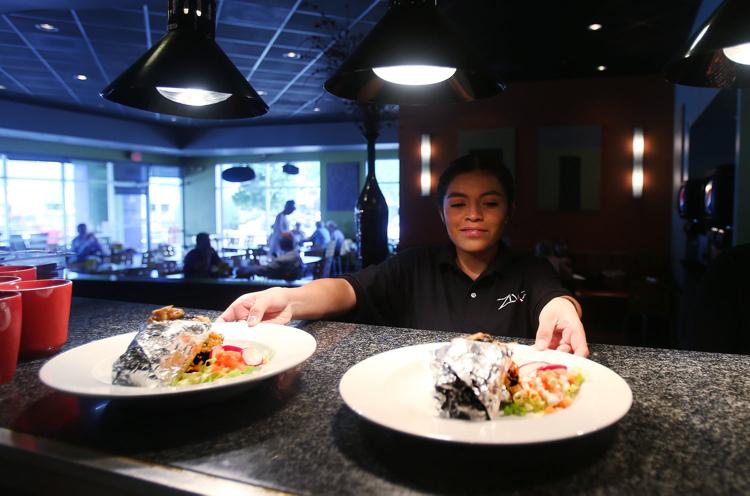 Following a dozen-year run, Zivaz Mexican Bistro on East Broadway closed its doors for good in mid-July.
The restaurant, recognized by fans in the Arizona Daily Star's Burger and Burrito Madness competitions, proudly advertised the burger accolade on the side of the building at 4590 E. Broadway for years after the 2013 contest.
The summer slowdown combined with an increase in the state's minimum wage took a financial toll on the family's restaurant, co-owner Cecilia Valenzuela said. 
Twigs Bistro and Martini Bar — 150 W. Wetmore Road
In mid-May, just days over 13 months since opening at Tucson Mall, Twigs Bistro and Martini Bar closed its doors. 
The restaurant at 150 W. Wetmore Road will close at the end of business Saturday, May 19, according to a Facebook posting Wednesday morning.
Twigs, specializing in regional American fare from pastas and pizza to osso bucco and crab mac and cheese, was the Spokane, Washington-based chain's most ambitious undertaking. In its 16-year history, the farthest it had ventured was opening an outpost in Salt Lake City. 
Stray Dogs — 78 W. River Road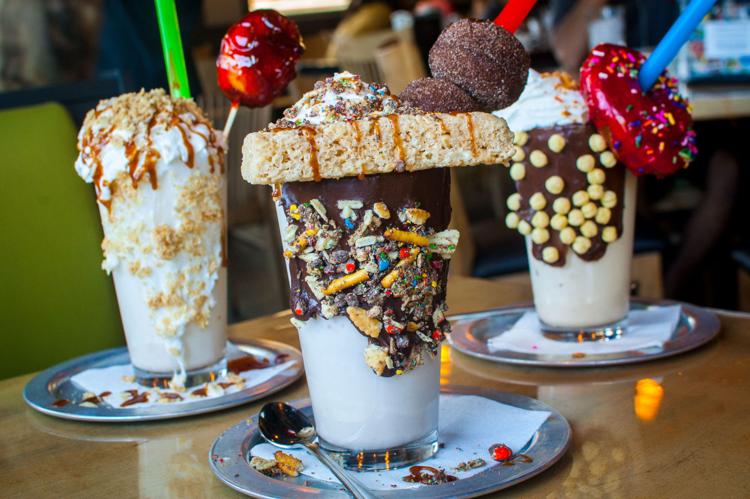 Months after initiating talks to sell their building at 78 W. River Road, the owners of Stray Dogs announced that they were closing in mid-January.
"It's definitely bittersweet," said Tom Firth, the managing partner of Hacienda del Sol and a co-owner of Zona 78 on East Tanque Verde Road. "The business has been great. It's just a lifestyle decision."
The restaurant was known for their burgers and signature decadent milkshakes. 
The building that housed restaurant is slated to become medical marijuana dispensary (and let the jokes commence...) 
Rita Ranch Mama Louisa's — 2041 S. Craycroft Rd.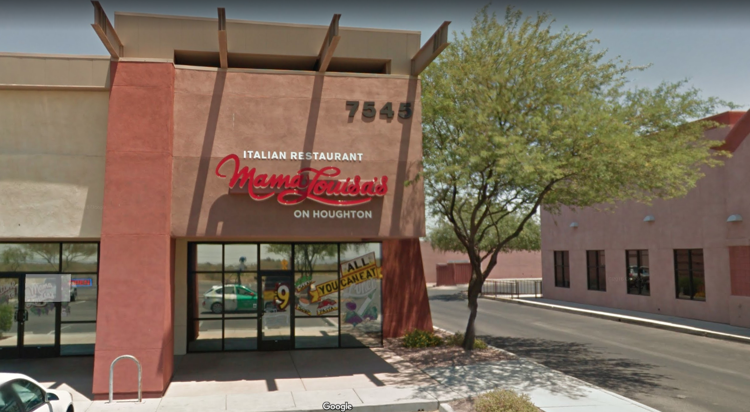 Mama Louisa's on Houghton, the shirttail cousin of the original Mama Louisa's Italian Restaurant that's lived on South Craycroft Road since 1956, closed in mid-April.
The move was announced on the restaurant's Facebook page; no reason was given why the restaurant was shuttered after nearly four years in Rita Ranch.
However, fans don't need to sweat it too much: The original location on Craycroft Road is still open.
Pionic - 2643 N. Campbell Ave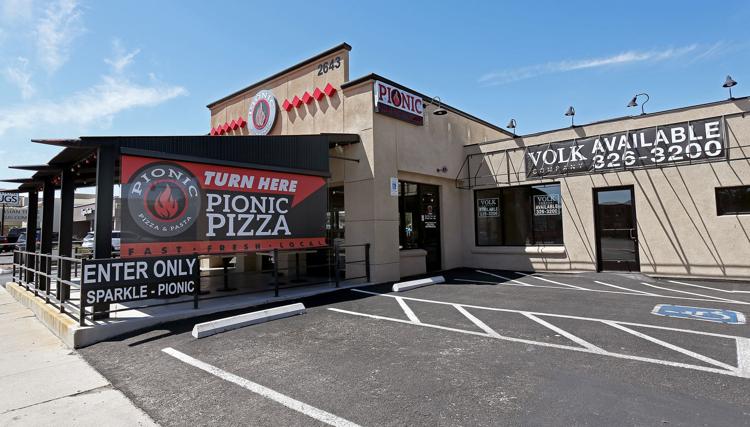 Pionic Pizza, the only locally owned, fast-casual pizzeria in Tucson among a handful of chains, closed on Aug. 29, the casualty not so much of economics as family priorities.
"We did everything we could, but (business) did slow down quite a bit. In order for us to revive it would have taken a lot of money and effort, and for me family came first," said owner Joyce Sinclair, who said she was torn between devoting endless hours running the business with her son Scott and caring for her ill mother.
Opa Greek Cuisine & Fun — 2990 N. Campbell Ave.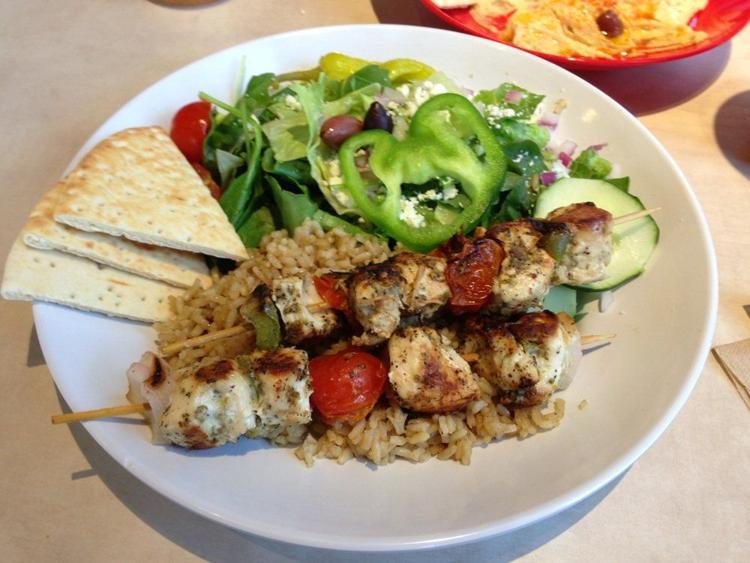 After more than 10 years of serving authentic Greek fare to Tucson, Opa Greek Cuisine & Fun on Campbell Avenue has called it quits.
A sign on the restaurant's door quietly announced the closing, which happened in early April.  
Meanwhile, the Opa spinoff Opa Time Gyros and Salads at American Eat. Co., 1439 S. Fourth Ave., is booming. The restaurant, which is not affiliated with the original location at 2990 N. Campbell Ave., is proving to be one of the most popular of the six restaurants in the south side indoor food court.
Nimbus Brewery — 3850 E. 44th St.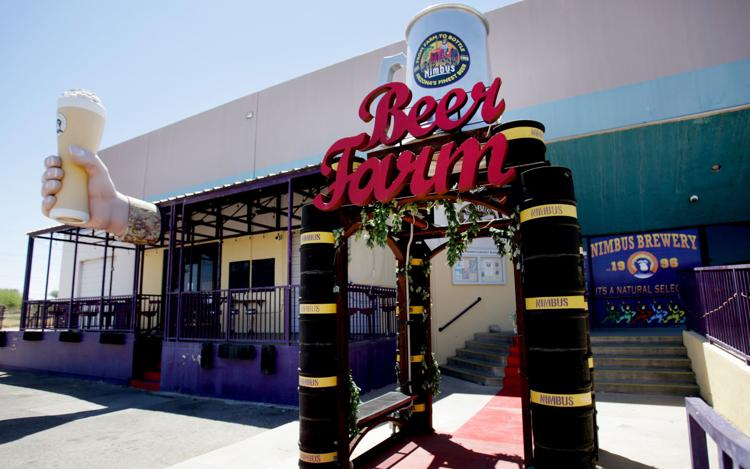 Nimbus Brewery, one of Tucson's oldest and longest-running breweries, closed in early May after a court-ordered receiver determined the business was saddled with crippling debt that made it impossible to continue operating.
Christopher G. Linscott said he changed the locks on the business at 3850 E. 44th St. hours before it was to open at 11 a.m. May 4. Nimbus' final day was May 3.
"I shut it down because we did not have money to operate," Linscott said Monday after a hearing before Superior Court Judge Greg Sakall in the ongoing legal battle between owner James Counts and his former wife, Patricia Counts.
Micha's Restaurant — 2908 S. 4th Ave.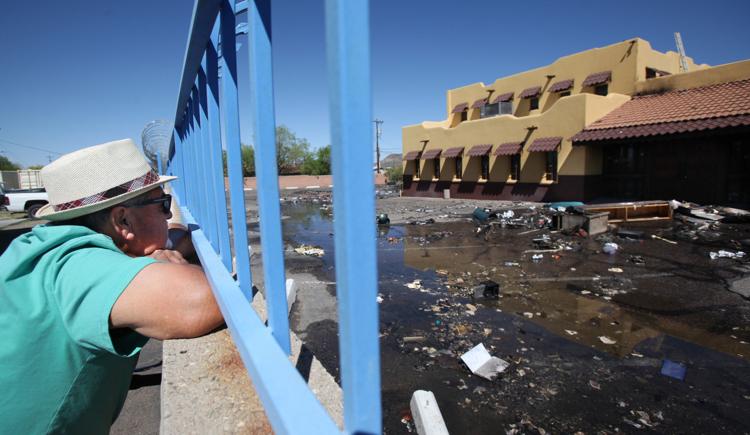 Unlike most other restaurants that closed because of financial or business reasons, Micha's closed after a late-night fire in mid-April heavily damaged the restaurant.
But the family said that they would be rebuilding the restaurant. The cleanup started in late June, though it could take several months until the restaurant reopens. 
May's Counter Chicken & Waffles — 2945 E. Speedway
May's Counter Chicken & Waffles, a popular dining destination for University of Arizona athletes and students and one of the only Tucson restaurants fully devoted to the Southern specialty, closed at the end of business on Aug. 7 owners decided not to renew their lease.
Tucson restaurant designer John Foster conceived the idea of May's Counter in 2010, inspired by chicken and waffle restaurants popular in the South. He brought in Phoenix chef Aaron May — who is not the restaurant's namesake — to help craft the menu; the Fields, who owned the lease, were also partners in the venture.
Luke's on Grant — 4444 E. Grant Rd.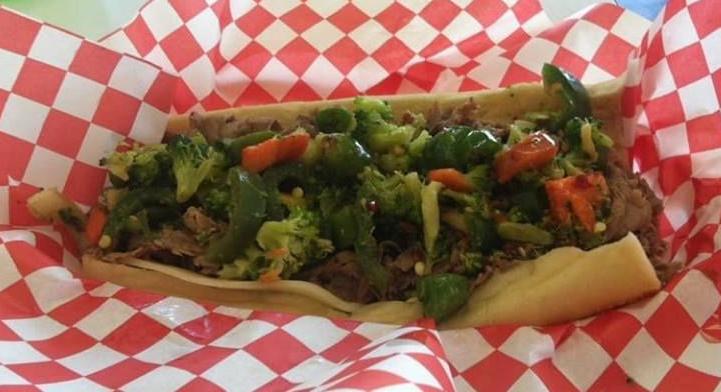 After more than 20 years at East Grant Road near North Swan Road, Luke's on Grant sandwich shop is closing on Saturday, June 23, the victim of a lost lease.
Jennifer Tilton, whose family has owned the restaurant the last 5½ years, said they are looking for a new location. Tilton is the granddaughter of Luke's founder Luke Del Principe, who still runs Luke's Italian Beef at 1615 S. Alvernon Way.
Kneaders — 3570 N. Craycroft Rd.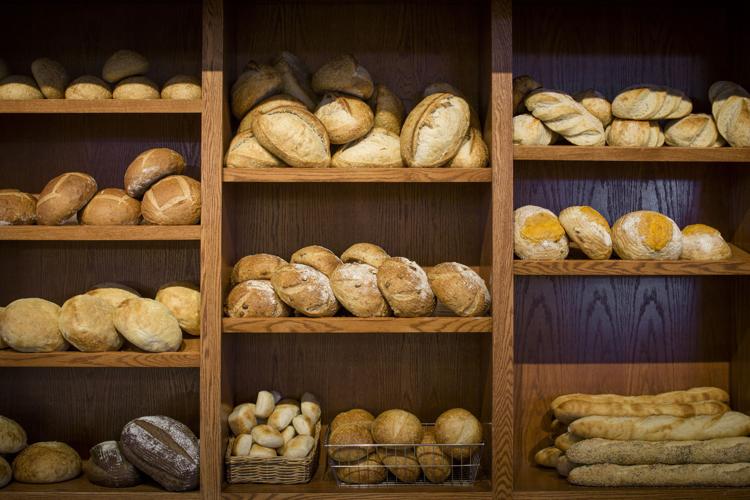 The Utah-based franchisee of Tucson's three Kneaders Bakery & Cafe restaurants shut down the North Craycroft Road restaurant at the end of May, one of three in Arizona that were closed after not meeting earnings goals, company officials said.
The restaurant at 3570 N. Craycroft Rd., at East River Road, had been in business less than two years. 
Classic Spaghetti Western Steakhouse — 1535 N. Stone Ave.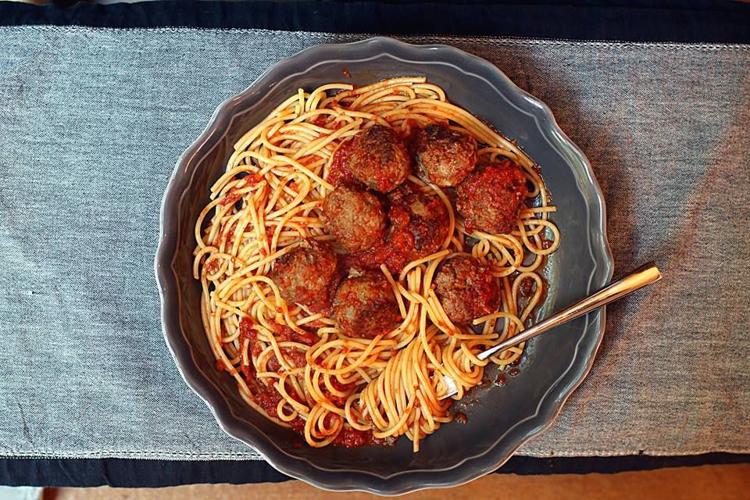 With little fanfare, the owner of Classic Spaghetti Western Steakhouse north of downtown is closing the restaurant on July 28.
Alejandro's Cafe — 31 N. Scott Ave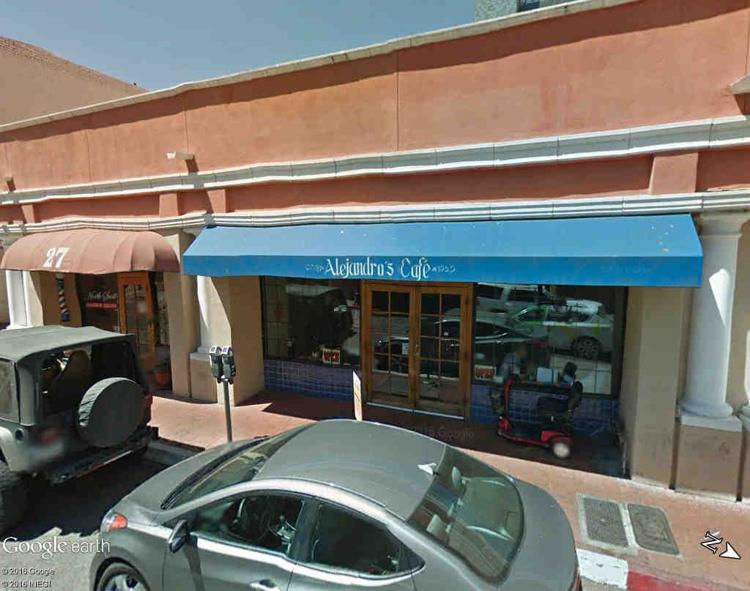 Alejandro's Cafe, located at 31 N. Scott Ave., closed its doors in the spring.  
Abuela's Cocina Mexicana — 60 N. Alvernon Way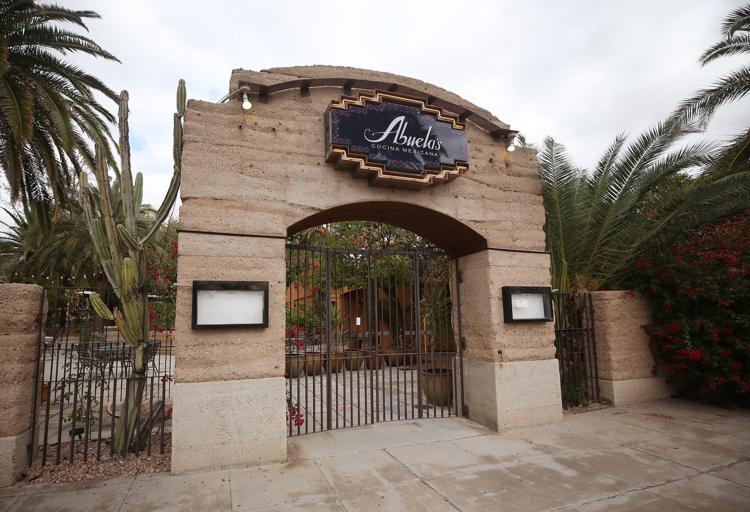 Abuela's could be on both the open and the closing list in 2018. 
The Mexican restaurant in the former home of Old Pueblo Grille closed in March just 10 weeks after opening. 
The restaurant at 60 N. Alvernon Way had apparently been losing about $1,000 per day, according to one of the partners involved.
"The concept, people just didn't come," John Aldecoa, who was a management partner in the project, said a day after the landlords locked them out. "I guess there's just a lot of Mexican restaurants here."