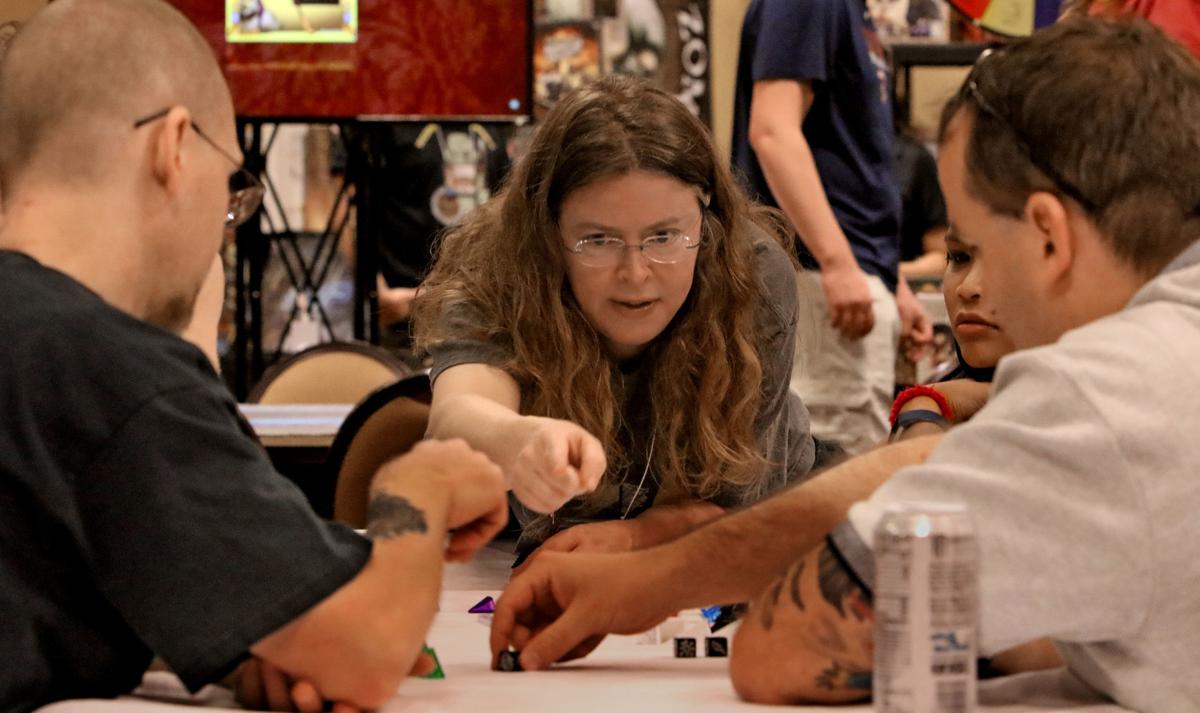 Hundreds of tabletop games geared toward all different ages and skill levels will be available for play at RinCon 2019, this weekend.
But it's the people, just as much as the board games, that make the convention worthwhile, says Karen Arnold Ewing, chair of the annual event.
"Everybody brings their personality to the table," said Arnold Ewing. "You get to play with people are RinCon you wouldn't normally get to play with. You can find new games you didn't know about and make new friends in the process."
Now in its tenth year, RinCon has a little something for everyone.
For those diehard gamers who keep up with the latest releases, the convention promises some of the hottest titles unveiled at this year's Gen Con, the country's largest tabletop game convention, held each August in Indianapolis, Indiana.
Family gamers can take their kids to the children's gaming area, hang out and watch them or let them play there while their parents pursue more mature gaming activities.
Not sure which games might be for you? Head to the games lending library, where you can check out different titles suggested by knowledgeable staff members.
The event, running Friday through Sunday, will also have panels with award-winning game designers, such as Phoenix-based John Wick, whose resume includes work on the role playing games, "Legend of the Five Rings" and "7th Sea."
While the game selection is eclectic, the theme of this year's event is Wild Weird West.
"We are showcasing any board games that are themed or set in western settings, from the gold rush, Old West all the way up to war games set in a post-apocalyptic, futuristic Wild West," Arnold Ewing said.
Arnold Ewing said any of the games available this weekend can be entertaining, as long as you get into the community spirit.
"That's the point," she added. "To lose yourself in a game with a bunch of friends sitting around a table."
Stay up-to-date on what's happening
Receive the latest in local entertainment news in your inbox weekly!