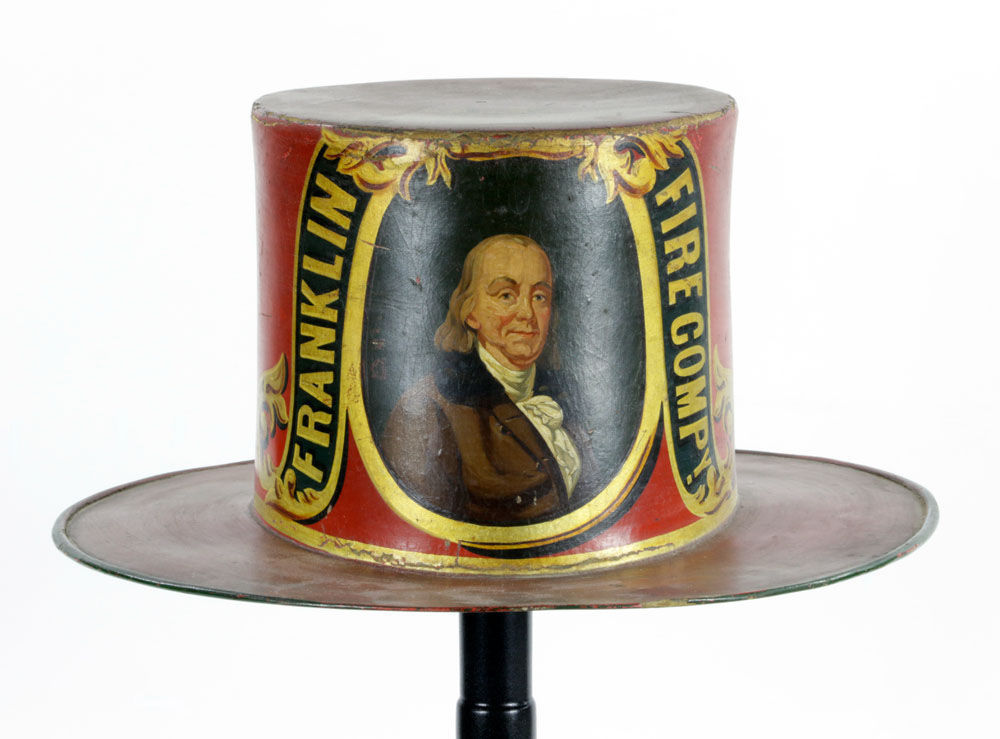 WHAT: A firemen's parade hat dating from the 1700s sold for $15,000 this spring at Kaminski Auctions in Beverly, Massachusetts. It was made for show, not use. Decorative hats of the sort were ceremonial, worn by firefighters in parades and for events such as pumping competitions.
MORE: Made for the Franklin Fire Company of Germantown, Pennsylvania, the parade hat is formed of pressed resin with a hand-painted portrait of Benjamin Franklin on the front. Initials reading "JF" are painted on the stovetop.
In the very early days of firefighting, volunteer companies enjoyed social cachet. The original owner was probably an important person in his community. The hat was consigned from the collection of a local artist who found it at a neighborhood garage sale.
SMART COLLECTORS KNOW: Collectors go for just about any antique item tied to firefighting, including early photography, hose nozzles, alarm boxes or gongs, presentation items, lanterns and occupational shaving mugs.
HOT TIP: Before fire insurance companies existed, a fire mark prominently attached to a house or business would have certain response in case of fire. Each volunteer company had its own distinctive shield. The earliest fire mark in the U.S. was issued in 1752 in Philadelphia.
A decorative shield of cast iron about the size of a large skillet with the local company's emblem embossed or raised on the front, a fire mark indicated that the owner had paid so that firemen and a pumper would come when/as needed.
The earliest form of fire insurance in this country, original marks are rare and highly sought. And, as per most very expensive antiques, they have been reproduced. Some well-made repro fire marks of painted aluminum from the early 1900s are now considered collectible.
BOTTOM LINE: A winner because of excellent condition and early make, the parade hat sold big because it is visual and appealing, and also because it is tied to a particular, regional fire company.
Stay up-to-date on what's happening
Receive the latest in local entertainment news in your inbox weekly!