9 cool things to do in Tucson this weekend (March 16-March 18)
Thursday, March 15-Sunday, March 18 — See Cirque...on ICE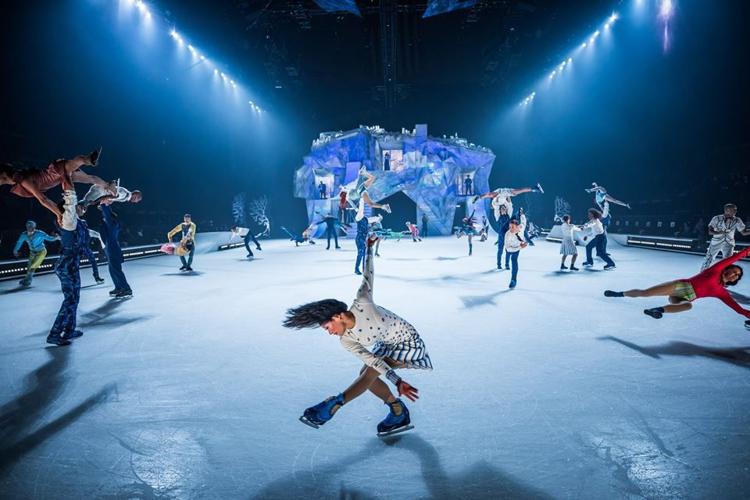 Bundle up for Cirque du Soleil's "Crystal — A Breakthrough Ice Experience" at the Tucson Arena.
Crystal takes us on an exhilarating exploration of self-discovery conjured from her wonderful imagination.
This is Cirque du Soleil's first ice show, and from early reviews, it's a gem. Show times are at 7:30 p.m. Thursday, March 15, and Friday, March 16; 4 and 7:30 p.m. Saturday, March 17; and 1:30 and 5 p.m. Sunday, March 18, at the arena, 260 S. Church Ave. Tickets are $32 to $75 through ticketmaster.com
- Cathalena E. Burch
Friday, March 16 — Experience waila music at a coffee shop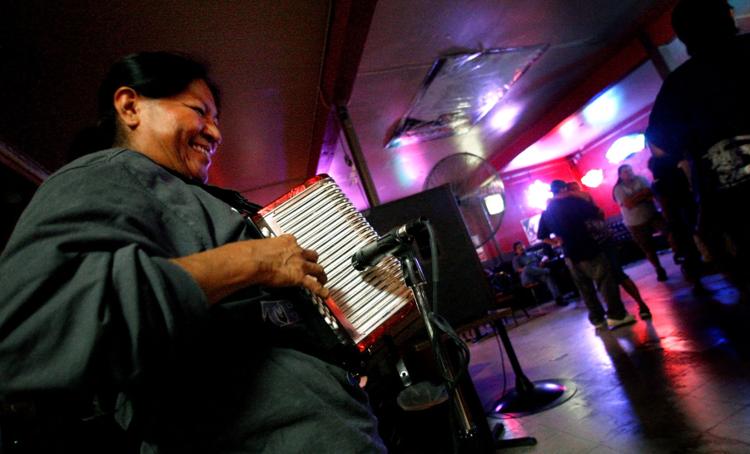 Exo Roast Co., 403 N. Sixth Ave., continues to bring in an eclectic mix of musical acts with Gertie and her T.O. Boyz performing waila music from 8 p.m. to 10 p.m. on Friday night. 
Waila is the instrumental social music of the Tohono O'odham, a variation of Mexican norteño music, using accordion, saxophone, guitars and drums. 
Gertie Lopez and her crew have long been considered some of the best in the business. 
Admission for the concert is $8. More information here. 
Friday, March16-Sunday, March 18 — Go Old West to the extreme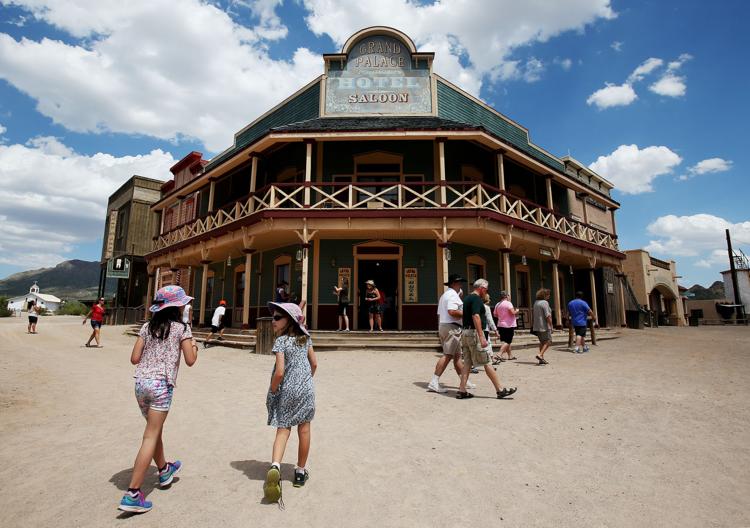 Old Tucson already seemingly embodies the Old West, but it will get even West-ier this weekend as the Spirit of the West Fest gets underway this Friday-Sunday. 
The event is put on by the Arizona Sonora Western Heritage Foundation and will include stunt shows, musical shows, living history presentations, artillery demonstrations and trick roping from Johnny Hotshot. 
The festival is included in the regular Old Tucson admission price and starts at 10 a.m. each day. 
Saturday, March 17 — Relive Southern Pacific Railroad's arrival in Tucson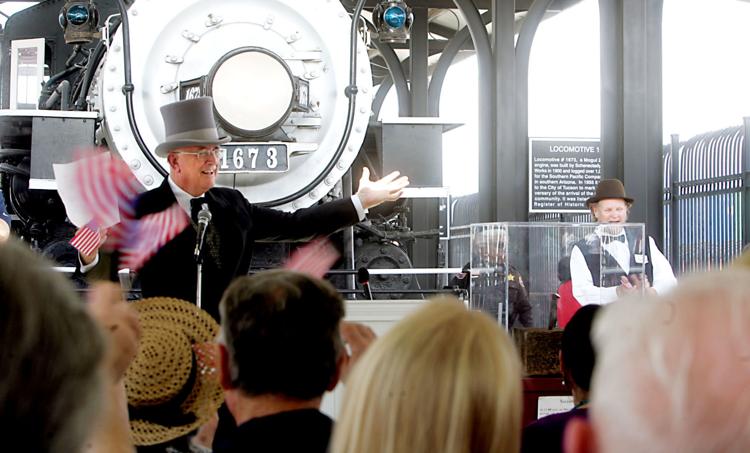 As if St. Patrick's Day weren't enough to celebrate on Saturday, Tucsonans can also take part in the Silver Spike Railroad Festival, which kicks off at 10 a.m.
The festival, at the Southern Arizona Transportation Museum and Tucson's Historic Depot at 414 N. Toole Ave., honors the 138th anniversary of the railroad's arrival to Tucson and the 13th anniversary of the museum.
Activities include a re-enactment by descendants of the people who had a role when Southern Pacific first came to Tucson in March 1880. Thousands assembled to see the train arrive.
Back then, Tucsonans chose Estevan Ochoa to present a silver spike from the Toughnut mine to the company president. This year's re-enactment will include Estevan Ochoa's great grandson, Peter Ochoa. The event also includes the 4th U.S. Cavalry Regiment Band and Ballet Folklorico-San Juan Viva Arizona.
Saturday, March 17-Sunday, March 18 — Attend a pow wow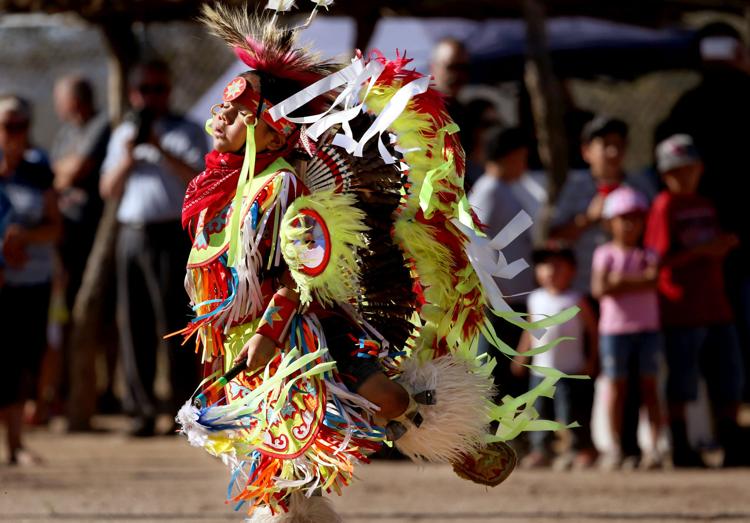 The grounds around the White Dove of the Desert come alive this weekend with the Tohono O'odham Nation's annual Wa:k Pow Wow.
Nations from across the Southwest will gather to dance and compete in such areas as hoop dancing and owl dancing.
It's an explosion of color and culture on the grounds of Mission San Xavier del Bac, 1950 W San Xavier Road.
This is the 36th year for the pow wow, which raises money to support community and religious events.
Gloria Rios, chairwoman of the pow wow, says around 10 nations are expected to attend. 
The pow wow runs from 10 a.m. to 5 p.m. Saturday and Sunday. 
Tickets are $7 for adults and $5 for children, with kids 6 or younger getting in for free. 
Parking is $3.
— Kathleen Kunz
Saturday, March 17 — Celebrate St. Paddy's Day with a parade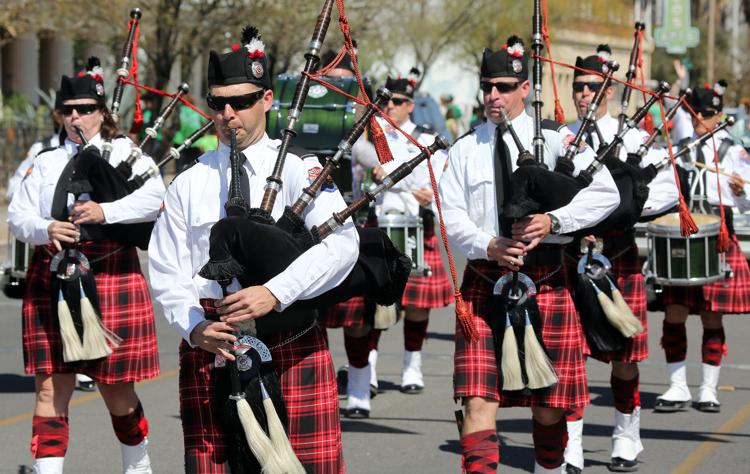 This family-friendly parade, running from 10 a.m. to 5 p.m. on Saturday, March 17, will celebrate all things St. Paddy's, with floats, arts groups and musicians participating. 
Among the performers: The Tucson District & Pipe Band, Nancy McCallion, the Maguire Irish Dance Academy and the Out of Kilters. 
Local food vendors will offer Irish delights at Armory Park. 
The parade is free to watch! 
Saturday, March 17 — Get to know Ironwood Forest National Monument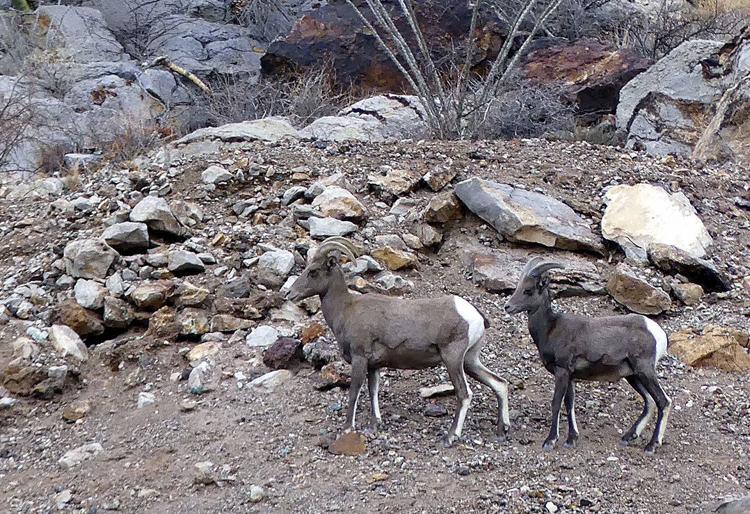 Scenic desert terrain, craggy rock ridges, bighorn sheep and some of the longest-living trees in Southern Arizona are among the many wonders at Ironwood Forest National Monument — but many Tucsonans have never been there.
A free "Meet the Monument" event on Saturday, March 17, offers an opportunity to see and learn about the site northwest of Tucson.
The event begins at 8 a.m. and continues to 2 p.m.
It will feature talks by experts on bighorn sheep, archaeology, saguaros and reptiles. Other events during the day will include guided nature walks and interpretive exhibits.
— Doug Kreutz
Saturday, March 17 — Celebrate The Loop's completion
The loop, a 131-mile multi-use trail spanning the Tucson metropolitan area, has been declared officially completed — and Pima County is hosting completion celebrations at several sites on Saturday, March 17.
Celebration events are scheduled at three locations on Saturday:
• Brandi Fenton Memorial Park, 3482 E. River Road, 9 a.m.-2 p.m.
• Kino Stadium North Complex, 2817 E. Ajo Way, 10 a.m.-3 p.m.
• Steam Pump Ranch, Oro Valley, 10901 N. Oracle Road, 9-11 a.m.
The free events will include food, music, health information and activities for kids. 
— Doug Kreutz
Sunday, March 18 — Check out some talented Tucson women folk musicians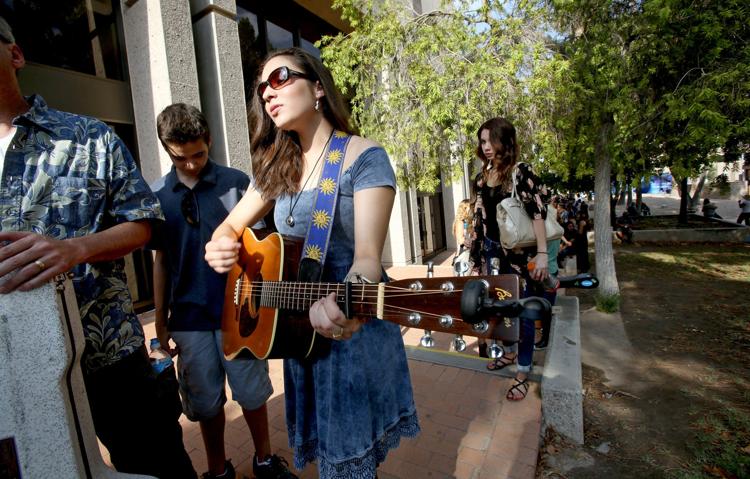 Monterey Court, 505 W. Miracle Mile, will showcase local female folk musicians, with a line-up that includes, Linda Lou Reed, Joyce Lua, Sophia Rankin, Laura Kepner-Adney and Mitzi Cowell, this Sunday. 
The event runs from 6 p.m. to 9 p.m.