It's been a week since a state-issued stay-home order was lifted, but for Tucson's entertainment scene, the uncertainty caused by the coronavirus over the past two months hasn't lifted, and for some there may be no encore.
Tucson arts presenters and independent venues have been having hard conversations about how and when to reopen their doors and put artists on their stages. But with the need for capacity restrictions and the dire state of touring, some see an unsustainable situation at best.
"It's interesting because everyone was talking about the restaurants, but the live event industry is taking it on the chin big time," said Tucson Convention Center General Manager Glenn Grabski.
"This is an existential crisis for the industry in general, but especially for the non-big players," said Curtis McCrary, the Rialto Theatre's executive director. "There are many scenarios where this could be fatal for venues like ours. ... And we don't really have a fully developed picture yet."
Local venues big and small have been closed since March 12, when Tucson Mayor Regina Romero banned gatherings of 50 or more. The Rialto Theatre, the Fox Tucson Theatre and Hotel Congress scrambled to cancel and reschedule events, although many of the artists had already canceled on their own even before the shutdown.
The AVA at Casino del Sol, which was supposed to start its 2020 concert series in late spring, pulled the plug on a dozen shows and rescheduled many for later in the summer or early fall.
Even those dates are fluid as artists and venues wait and see how the situation unfolds. Desert Diamond Casino postponed four shows, including comedian Ron White's June 19 show that was announced last October.
No new dates have been announced, and Desert Diamond officials said it is still working things out.
Events at the TCC's three venues — the nearly 9,000-seat Tucson Arena, the 2,300-seat Tucson Music Hall and the 500-seat Leo Rich Theatre — were canceled or rescheduled, and most of the rescheduled dates are not guaranteed.
With the dust beginning to clear, many venues say business as usual is still months away.
Ducey's two-month stay-home order expired May 15, paving the way for businesses, including bars and restaurants, to reopen with strict social-distancing measures that call for a 6-foot separation of patrons. That means many of Tucson's theaters and clubs will be required to block off seats and reduce their capacity by half or more.
Fox Tucson Theatre Executive Director Bonnie Schock said that in a worst-case scenario capacity may have to be pared down to 20% of its current 1,164 seats. The theater is also looking at ways to reach half its capacity, but even then it would be hard to make ends meet on its live events.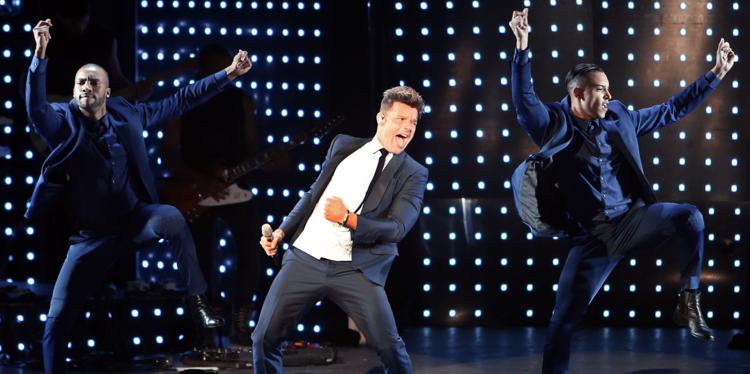 "I am an eternal optimist and I believe in the power of a live performance ... and I know people will come back," said Schock, who earlier this month announced that the Fox will remain closed through Aug. 31. "But we've got to find a way to come through in order to know that the Fox is going to be there to come back."
McCrary at the Rialto sees very little wiggle room if he has to eliminate his general admission standing setup and convert to reserved seating throughout the historic downtown theater.
"The ideas that have been discussed, I just don't see how it's a path forward if we have a restricted capacity," he said. "How do you make the numbers work? ... It's a very low margin to begin with."
McCrary estimates the theater at 318 E. Congress St. has lost hundreds of thousands of dollars due to the shutdown. Schock puts Fox Theatre's losses at $1.5 million and counting, and that's after laying off its events crew — everyone from ticket sellers to ushers and stage crew — and maintaining just its administration, planning and artistic staff.
The Fox, which operates on a $5 million annual budget, spends between $90,000 and $100,000 a month just to keep the lights on, Schock said.
The city-operated TCC, which has been managed since 2014 by the worldwide events and venue management firm ASM Global, has lost at least $1 million in revenues since the shutdown. The city plans to reopen its buildings June 8.
"I'm not racing to open my doors June 9 because I don't have anything in here," Grabski said. "We want to do it safe ... but, boy, I would like to get my (300) team members back to work again."
David Slutes hopes to begin reigniting the music scene at Hotel Congress in early June, but it won't be in the hotel's popular Club Congress. Instead, Slutes is mapping out plans to incorporate the hotel's restaurant, The Cup Café, with its music program, using the hotel's sprawling plaza and patio that face East Toole Avenue.
"At the least, it will be a hybrid business model where we have music on our plaza after hours or on the nights The Cup isn't open, if we deem it safe to do so," the music director said.
EMERGING STRONGER
While revenue has been lost and the challenges ahead are steep, Stephen Haines, CEO of the Tucson Symphony Orchestra, can't help but consider how the value of Tucson's arts scene has really shone through during the pandemic.
"When all of this started it kind of felt like living in a movie, this disconnect with reality," said Haines, who came on board in December. "It's fascinating to watch, but I still am convinced and optimistic as ever that we will come out of this stronger. I just think communities are going to come out of this stronger."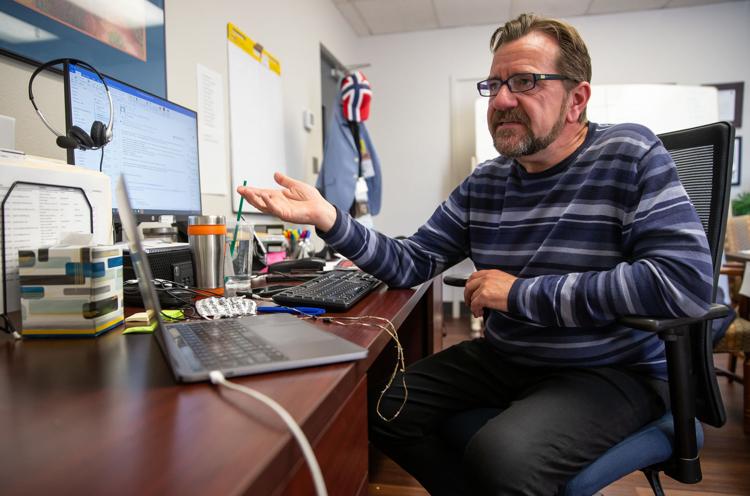 Haines said he has been talking with city officials about reconfiguring seats at the Tucson Music Hall, where the TSO performs, to meet the state's safety protocols before the orchestra begins its 2020-21 season on Sept. 25.
Among the ideas being explored is creating checkerboard seating, which would block off patches of seats throughout the venue. The orchestra also is considering events that would involve smaller orchestra ensembles.
When the state shut down in March, the TSO had just two concerts left of its 2019-20 season. The orchestra spends nearly 100 days in the Music Hall between rehearsals and performances and its economic impact to the community based on the most recent studies is as high as $30 million when you consider the orchestra's 250 employees and its audience, Haines said.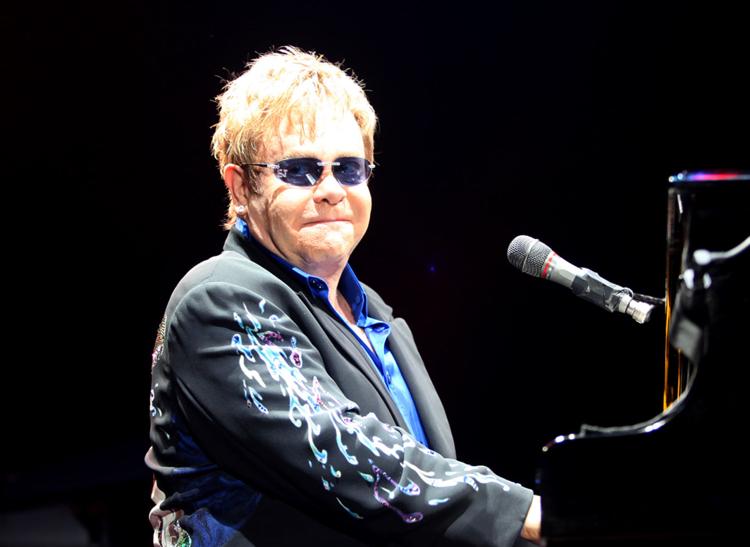 "When we talk about the cultural community, we need to talk about the value — uppercased 'V' value — to the community," he said. "It's an interesting landscape that we're looking at. In some ways it's a little more challenging for performing arts, and in some ways I'm kind of actually happy that arts are being 'elevated' to be in the same discussion of sports and athletics. Our value is being appreciated, so I welcome that."
Grabski also puts the performing arts in the same conversation with sports. In addition to hosting big-name concerts and events, the Tucson Arena is home to the Tucson Roadrunners and University of Arizona IceCats hockey teams.
"What's happening on a national level, sports will lead the way. They will be a huge indicator of what the live events industry will do," Grabski said. "That's going to really be the key to when things get going back to a more normal state."
Meanwhile, UA Presents — the University of Arizona's arts arm — plans to emerge from the coronavirus health crisis with a new name and mission, said its Executive Director Chad Herzog.
The transformation will be announced in August. While Herzog, who has been running UA Presents since May 2019, won't reveal details, he said changes will include putting on performances outside of its longtime home — Centennial Hall.
"I think when you look at the fall and see what we're doing in the fall, a lot of it is going to be outside and taking place in Tucson and Southern Arizona," he said. "(The changes) have given us an opportunity to be extremely nimble. We have a lot of plans for the fall."
Contact reporter Cathalena E. Burch at cburch@tucson.com or 573-4642. On Twitter @Starburch