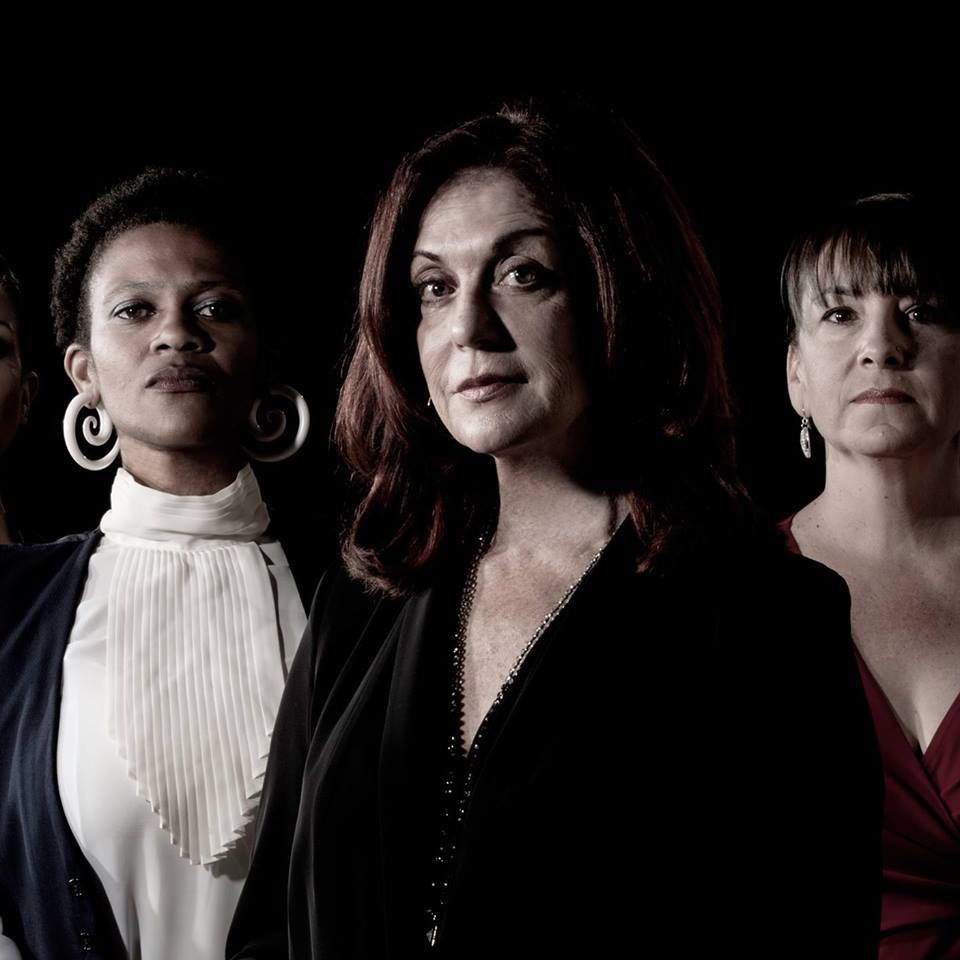 William Shakespeare wrote the tragedy of Julius Caesar more than 400 years ago, but Winding Road Theater's production of the play is showing its shocking relevance today.
"While we as a nation are having the completely erroneous conversation about whether a woman can be president, I feel like it's important that we show women who are seeking power for good and bad reasons," says Michael Fenlason, who adapted and directs the show.
There will be no togas or grand Roman columns on the small Cabaret Theater stage at the Temple of Music and Art. The production will be set in modern times at a Washington campaign headquarters where Brutus and Caesar each represent their own political party.
"It's a timeless story so I don't know if it really matters where you place it in time," says Susan Arnold, who plays the title role. "It just happens that it's fairly relevant now."
Winding Road is involving the audience in this one.
"We've sort of made it so the audience is like the senate in Rome," Fenlason says. "They get to be close to the action of Julius Caesar."
During the famous "Friends, Romans, countrymen" speech, audience members are encouraged to take out their phones, take pictures and respond to the discourse with hashtags like #ImwithCaesar and #MakeRomeGreatAgain.
"I do think that there is a way of listening to what these characters say and hearing it through a female voice that's very different than hearing it through a male voice," says Arnold. "I think that clearly that we are at a time historically where women in power resonates and I think couching it in this particular production gets that message across."
In adapting the play for the modern stage, Fenlason wanted to choose between an all-male and an all-female cast. A gender neutral company would allow for the focus to shift away from the marriages in the play to the real crux of the story: the struggle for power, Fenlason says. This play lent itself to that.
"This particular show, and a lot of Shakespeare shows, have a particularly feminine language to them," Fenlason says.
He also boasts an accessible show. The well-trained cast is excellent at making the complex Shakespearean language understood, Fenlason says.
However, the cast has encountered some challenges, beginning with "getting past the fact that we are not men and grappling with things in the text that are really a male sentiment," Arnold says. "I mean, Julius Caesar is not nice to women. He says some pretty demeaning things about his wife. I have a little difficulty getting those words out of my mouth."
Above all, the cast wants to portray the nature of politics, as it was then, and as it is now.
"Julius Caesar was human, you know, more than anything," Arnold says. "Every single one of these characters in this play really thinks that they are doing the right thing. I think that's probably true when we look at our political candidates today. They probably think that the way they see things and what they say is what's right for the country."
This play isn't easy to stage for this cast.
"I think we are all grappling with the inherent violence within the play," Arnold says. "There's murder, there's death, there are battles and we are getting our hands dirty. It's not a play to be pretty in for women. It's the business of running a government and the quest for power."
Natalia V. Navarro is the University of Arizona journalism student apprenticing at the Star.