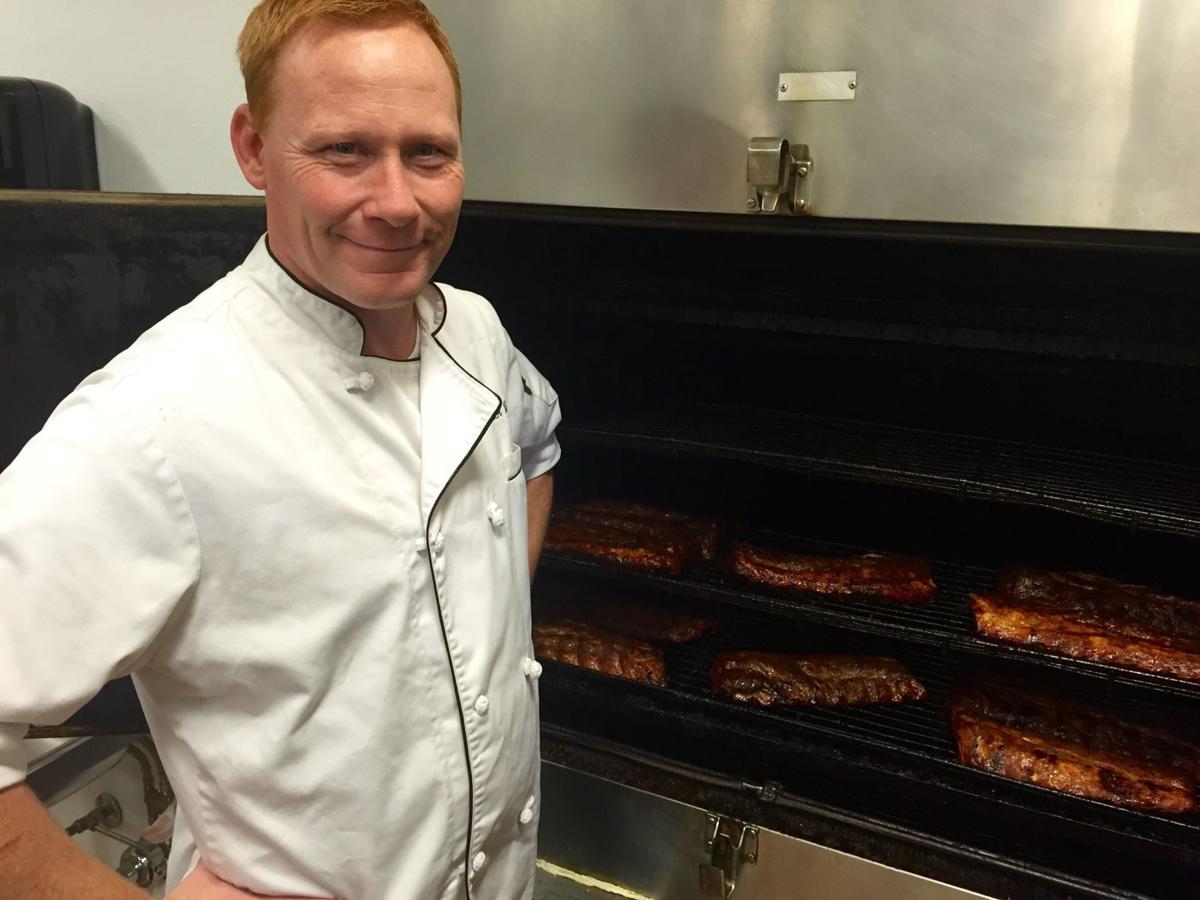 Patrick Vezino aims to bring the kitchen at the old Wildcat House back to life.
The 39-year-old is the executive chef at Brother John's Beer, Bourbon & BBQ, which officially opened in the cavernous space at 1801 N. Stone Ave. this past New Year's Eve.
Owned by brothers John and David Aldecoa, Brother John's pours 150 boutique bourbons, has TV screens for sports fans, and features live music.
As the executive chef, Vezino brings a lifelong passion for barbecue to Brother John's — and some solid training in making ribs: He worked with Mike Mills, a cookbook author known as "The Legend" in the barbecue world.
The native Tucsonan recalls watching his mother make garlic fried potatoes every weekend morning.
"It was the best thing you could ever smell," he remembers.
And he is especially excited about the barbecue.
We asked about that, and got to know him a bit:
What is the secret to great barbecue? Is it in the preparation of the meat, or in the sauce itself?
The meat and the process. We smoke our briskets low and slow for 18 hours at 210 degrees. The sauce is just a good way to make something great even better. I believe that if the meats are cooked right there is no need for sauce.
How did you find your way to Brother John's?
When I was young, I worked with Mike Mills, who is the godfather of barbecue. I loved smoking meats and I loved the barbecue scene so I heard about this place and I thought it could be a great fit.
So you're mother was an influence on your passion for cooking early on. Who else influenced your culinary career?
One of my uncles, Tim Haggerty, always told me that if I'm going to do something in life that I should only want to be the best at it. I decided I really wanted to be a chef.
The person who influenced my career the most would be Chef Yves Menez. He was an international master chef and he taught me more than anyone that I have ever met in this industry.
What was your first executive chef position?
The first executive chef position I ever took was at a resort in Las Vegas, the Aliante Golf Club. I was 26 years old when I started and it was a huge learning experience for me. I was a good cook but there was a lot more than just cooking. I was part of the opening of that kitchen along with coming up with a menu that would appeal to a diverse clientele.
What do you love most about your culinary career?
I get to teach people who are just like I was when I worked at Memphis Championship BBQ with Mills.
They get energized about food and they show the passion that they have in the kitchen. That's not something you see in a normal 9-to-5 job.
What is your favorite comfort food when you're not cooking for others?
Sonoran hot dogs. I love them.
Stay up-to-date on what's happening
Receive the latest in local entertainment news in your inbox weekly!