After 23 years in business, Little Luke's at 101 E. Fort Lowell Road has shut its doors. The restaurant, which now sits empty with the furniture still inside, is the latest in the family-owned Luke's sandwich chain to close, just more than a year after Jason Amadori closed his Speedway location.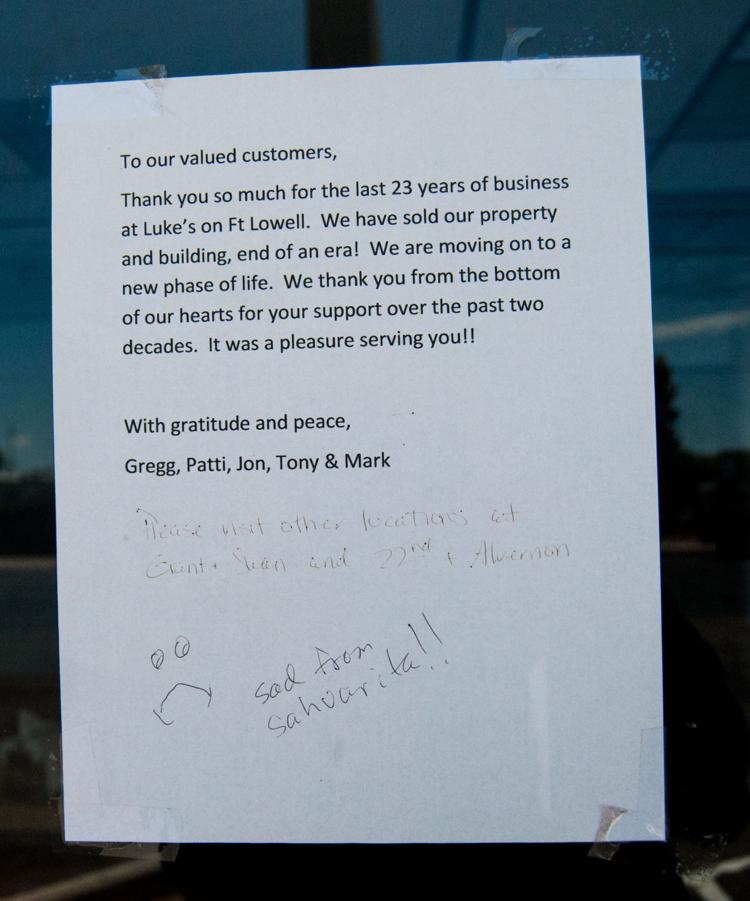 Little Luke's was owned by Gregg Del Principe, son of Luke's founder Luke Del Principe. A message posted on the door states that the property has been sold and that the owners are "moving on to a new phase of life."  
Employees at the Grant location said that the space will eventually become a donut shop. The Chicago fast food chain still has three Tucson-area locations at 1615 S. Alvernon Way, 4444 E. Grant Road and a franchised spot at 6741 N. Thornydale Road.
Here is the message in full: 
"To our valued customers, 
Thank you so much for the last 23 years of business at Luke's on Ft. Lowell. We have sold our property and building, end of an era! We are moving on to a new phase of life. We thank you from the bottom of our hearts for your support over the past two decades. It was a pleasure serving you!!
With gratitude and peace, 
Gregg, Patti, Jon, Tony & Mark"