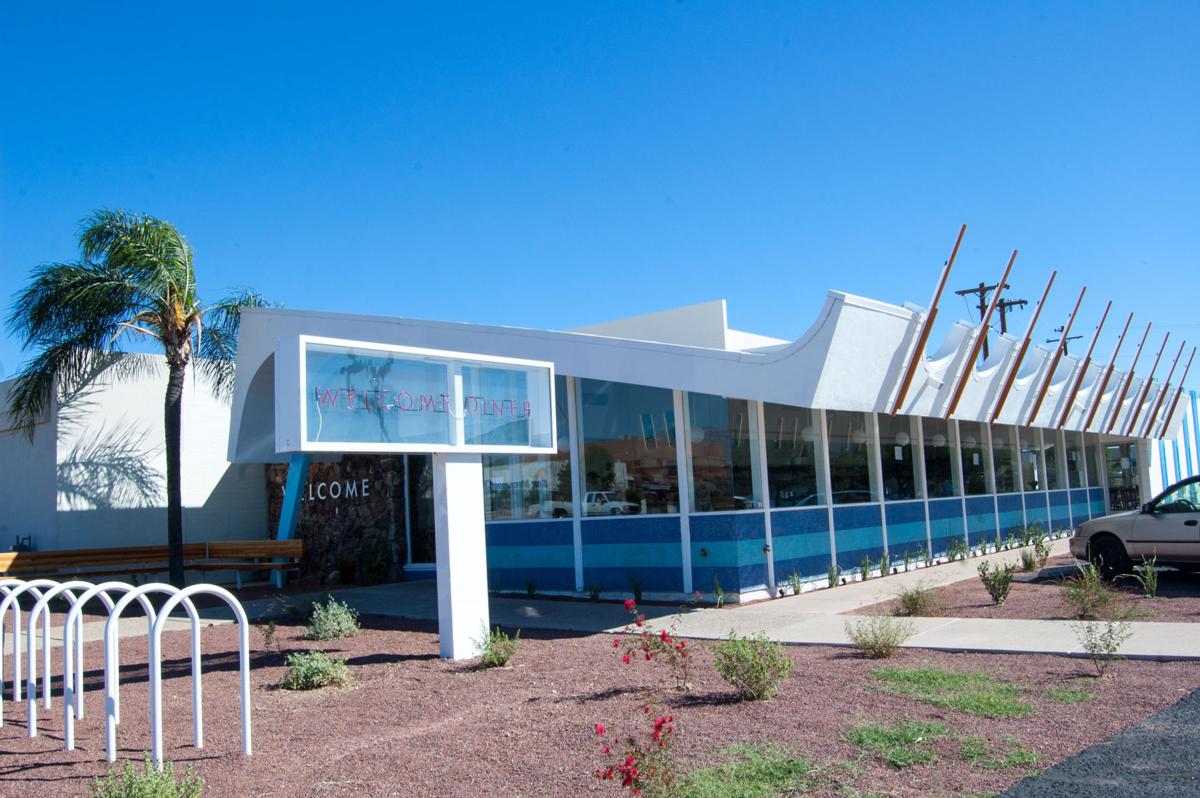 The building has some pretty old bones, but the menu and the vibe scream 2016. Here's what to expect when Phoenix-based Welcome Diner opens at 902 E. Broadway, this Tuesday at 5 p.m.: 
Retro chic design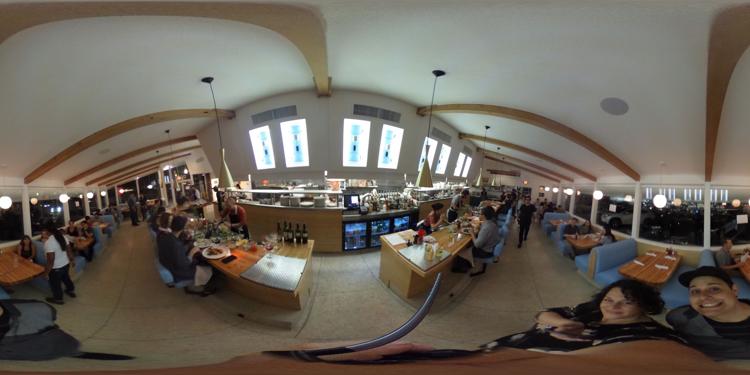 The overhaul of the futurist Googie-style building was done by local firm Repp + Mclain Design and Construction, who aimed to restore the original Sambo's look using the idea of "addition by subtraction." 
The waiting room/antechamber has been completely removed to restore the building to its original shape. Wooden benches have been added to the patio out front. 


The acoustic tile ceiling has been stripped out to reveal light brown "glulam" wooden beams. 


To play off the beams, Repp + Mclain installed the same type of wood on the bar counter and tabletops. Chaffin's iconic red highlights have been changed to a sky blue color scheme. But you can still see the old red tiles from Chaffin's decorated in a line on the back wall.
The bathrooms and back room have been spruced up, with a back patio coming soon. 
Fancy food/fun cocktails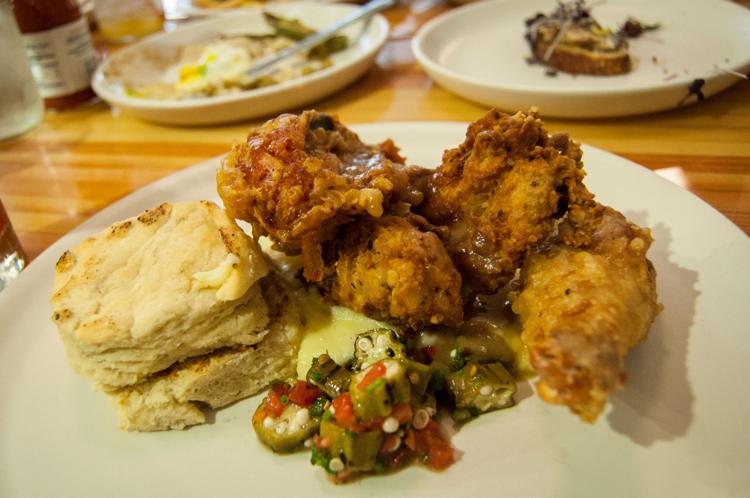 The soft-opening menu featured a good mix of gourmet and casual, with entree price points ranging from $8 to $28. Most will probably stick to the various fried chicken sandwiches and the vegan poutine fries made with tropical jackfruit, instead of pork.
But if you're adventurous, order the cured sardines and toast. The mellow fish comes dotted with radish sprouts and a light foam made from local Fiore di Capra goat cheese. 
Cocktails go from whiskey sour to the fussy Frappe Güey with St. George Absinthe, creosote and local nut milk. My early favorite was the classic hurricane rum punch, which was simple but well-balanced and tart.  
Here's a look at the menu offered during the soft opening (sorry for the lame photo):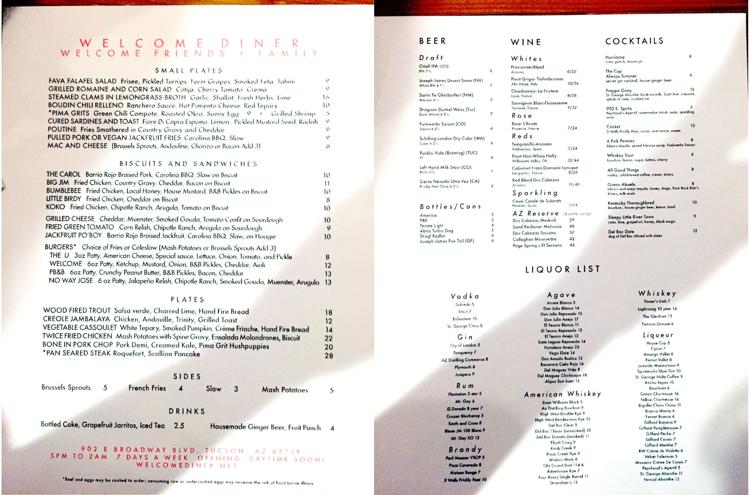 For now, Welcome Diner is open 5 p.m. to 2 a.m. every day. The team plans to serve brunch and lunch in the future. 
Stay up-to-date on what's happening
Receive the latest in local entertainment news in your inbox weekly!